Every successful website owner knows that a profitable website has consistent, quality content backed up by strong SEO fundamentals. Most publishers are skilled at creating content, and have likely been publishing for months or years figuring out their audience's needs. However, not every publisher feels confident applying SEO practices to their content. With all the conflicting advice, complex technical tools, and ever-changing Google policies, it's no wonder many publishers don't feel confident about SEO.
That's why Ezoic created our Tag Tester tool, one of the fastest, most thorough, and most reliable SEO analytics tools on the market, available exclusively to Ezoic publishers. It takes the guesswork out of huge parts of your SEO strategy, allowing you to post your content with confidence knowing you're using good SEO fundamentals.
Last month, Ezoic launched our Tag Tester 2.0 tool, which has significant upgrades and features from the previous version of the tool. Here are some of the latest features, and how publishers can use the tool to help them increase traffic and revenue for their site.
What is the Tag Tester Tool, and Why Should Publishers Use It?
Simply put, Ezoic's Tag Tester tool allows publishers to change the tags and meta data on their website pages, testing to see how they perform in search engines so they can attract the most traffic to their site. For instance, let's say you have a home gardening website. You frequently write about gardening tips for various plants, but you want to separate your blog posts about fruit, vegetables, and non-edible plants. You can use the Tag Tester to test different page tags for each topic, so users will know exactly where to find your specific content for each topic.
Successful tag testing helps publishers optimize their sites, making their pages and posts as relevant as possible to potential viewers. Tag Tester 2.0 even expanded these tests to include data like page titles and descriptions, helping you optimize your website even more.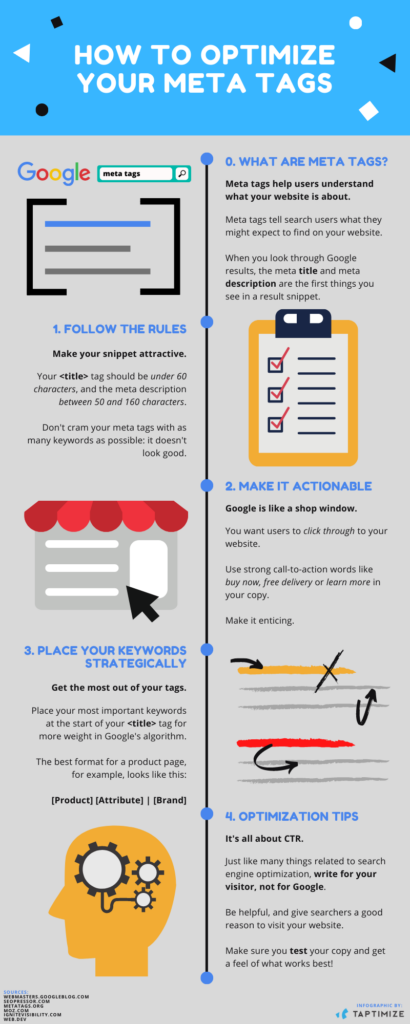 Ezoic's Tag Tester 2.0 also allows you to run multiple experiments for these tests, measuring the effectiveness of each one over time:
Why should publishers use this tool? 
Title, description, and tag data are critical in giving your audience insights into what your website is about, which helps you attract more traffic to different pages and posts in your site. Unfortunately, simply creating excellent content is no guarantee anyone will actually see it; the most successful website owners combine great content with a strategic SEO plan. Want more traffic? Then apply SEO to your site.
Potential site visitors are able to see descriptions of each link in a Google search, and these descriptions are an enormous factor in deciding whether they click on a link or not. The Tag Tester tool allows you to test and optimize your titles, descriptions, and tags so that users are more likely to click your links, which increases your site's traffic and revenue.
1. Title/Description Testing
In Tag Tester 1.0, publishers could only test page tags. With Tag Tester 2.0, you can now test descriptions in addition to tags/meta tags. Google always determines what title they deem is best when it comes to indexing your content, but publishers can influence this decision by writing and testing different possible descriptions, titles, and tags. 
These descriptions are extremely important for SEO, and writing the right description could be the difference between a viral post and one that's completely forgotten after a few days. 
2. Better A/B Testing
Every time you post a piece of content, there are an infinite number of possible titles, tags, and descriptions you could attach to it, each producing varying results in search engines. Tag Tester 2.0 allows you to come up with a few of your best ideas for this data, and conduct more effective A/B experiments to optimize your posts.
It's not uncommon for publishers to skip this step; there's already so much to do in the life of a publisher, and conducting A/B tests might sound like an exhausting waste of time. But with Tag Tester 2.0, this process becomes much smoother. Simply plug in a couple different options for titles, tags, and descriptions, and Ezoic's Tag Tester tool will take care of the rest in a matter of days. 
3. Live Google Index Detection
It can be hard to know when (or if!) Google ever indexes your content and begins showing it in search engine results pages. The Tag Tester 2.0 is a much better way to detect if your page has been updated in the Google index, which results in faster transitions between trials. 
Sometimes you strike gold without even knowing it, which is why the Tag Tester tool can revert back to your original title/descriptions so that you can choose which ones are the most effective for Google searches. The tool can revert back to your original title after the last trial is completed, so you have all the data before making any decisions; simply click the icon in your testing.
More ways to use the tool
The Tag Tester tool works best in particular contexts, and learning when to use it will save you enormous amounts of time as well as increasing your traffic and revenue.
4. Optimize older posts
First, the Tag Tester tool is an excellent way to optimize older posts that have performed well. These pieces of content were popular for a reason, and are excellent candidates for optimizing and editing to increase your visitor return rate. This will also help this piece of content continue to show in future search engines queries.
5. Give your entire site a makeover
Another great way to use Tag Tester is to give your entire site a makeover, which is a natural choice to make in the lifecycle of your website (especially in the beginning/intermediate phases when you're still building your brand). The more you grow, the more resources and knowledge you'll have to make your website look as professional as possible. Applying Tag Tester is going to be much more effective than simply designing a new logo or applying a new color scheme to your site; start testing to find more optimized tags, page titles, and descriptions to give your entire site a boost in search engine results.
6. Master the fundamentals of SEO
Finally, the Tag Tester tool is simply a great way to start mastering the fundamentals of SEO. If you've been confused about how to best apply SEO to your site, Tag Tester is an easy-to-use tool that will quickly help you learn some simple, strong SEO strategies to use for your site.
In Conclusion
If all this is making your head spin, don't worry —  the Tag Tester tool simplifies this entire process and takes a ton of work off your plate. We've been building and experimenting with this tool for months to make it as easy to use as possible, taking away as much of the headache as possible.