Each year, publishers from countless industries can plan on earning a large portion (perhaps even a majority) of their yearly income in Q4 alone. It's a major opportunity for publishers to earn significant revenue, which is especially necessary given the expected downturn of ad revenue that always occurs at the beginning of Q1. 
The world simply spends more in Q4. The holiday season sparks massive consumer spending, and advertisers are happy to spend the rest of their year's advertising budget during this time. Websites and publishers can experience some of the biggest revenue benefits in Q4, with major increases in both website traffic and ad revenue during this specific season.
Still, Q4 is no guarantee of massive money for publishers; if you are unprepared and your site is not optimized for the upcoming Q4 spike, you might not see the big increase in traffic and revenue as you want. In this guide, we'll break down exactly what you need to do to capitalize on the upcoming Q4 traffic so you can earn the most money possible from your site.
1. Optimize Your Top-Performing Articles
It's impossible to perfectly optimize any one article. The market, algorithms, and market behavior are always changing. 
But the more you optimize your articles, the more traffic you'll receive — especially if you optimize your top-performing articles. These are the pieces of content that, for whatever reason, perform better than anything else you've published. 
Sort through your top-performing articles (even ones you've published years ago). These are the articles that resonated the most on Google and to your audience, and it means you're on to something here. It worked before, and it can continue to work if you optimize this content correctly. 
First, comb through your content to make it as relevant and evergreen as possible. Ensure all the advice is up-to-date, and that it can still help people reading it today. 
Next, update all the SEO for the article — the headline, metadescription, header tags, images, etc. You can use plugins like RankMath or Yoast to give you a simplified SEO "score" for an article, letting you see what to work on and quickly showing you how to update certain SEO features.
Then, alert your audience about it. These evergreen and optimized posts are likely to perform well at any time, so you should send the newly optimized article to your email list, on social media, or other third party platforms to start driving traffic towards it.
You can expect a larger than usual amount of traffic in Q4; make sure your content is ready for this influx of traffic.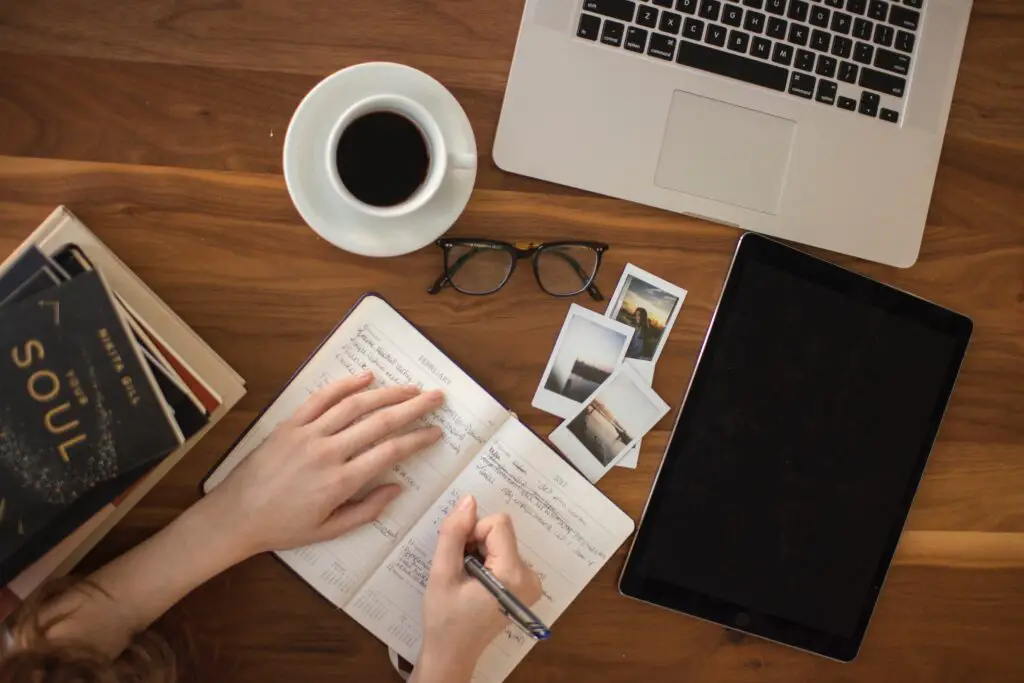 2. Enable Humix
If you're an Ezoic publisher, you have instant access to our exclusive video network, Humix.
Humix is Ezoic's global video network that allows publishers like you to increase your site's traffic and revenue through displaying network videos on your site, as well as allowing you to share your own videos across other publisher sites. You can either upload your own videos, or choose to display other publishers' videos on your site. 
The best part? Once you integrate Humix, the system AI does all the work for you. It will only display highly-relevant, high-quality videos on your site, giving you more ad revenue through the videos and site authority as you give your users a better experience.
Most industries can reliably count on seeing a significant increase in traffic in Q4. For Ezoic publishers, enabling Humix will offer you an entirely new income stream to help maximize your revenue for Q4. We just launched Humix a couple months ago, and publishers are already seeing substantial results; 150 Ezoic sites doubled their EPMV or total revenue since adding Humix to their site!
This is perhaps the easiest and simplest method to earning more revenue in Q4. Enabling Humix takes less than 5 minutes, and once it's integrated into your site you're eligible to start earning revenue. 
3. Create a Newsletter People Actually Want to Read
For every 1,000 email newsletters out there, there's maybe a handful that are actually worth subscribing to. It's not easy, but if you can learn how to create an email newsletter your audience actually wants to read, you'll earn enormous revenue for your site (in Q4 and beyond).
I was able to build an email list of about 125,000+ in just under three years, with a whopping 40–45% open rate (about double the industry average). The key to creating a great email newsletter is to give your audience stuff that actually helps them. In almost every case, "free updates" or "access to your latest articles" doesn't help anyone. Very few people will subscribe to that newsletter, and even fewer will engage with it.
Instead, I recommend giving your audience a simple, great giveaway (short, easily-consumable resources like a PDF, a case study, a short training, or even a short eBook work well). Then, send them consistent newsletters (once a week is a great way to start) that give them your best content, but also tell your story in a way that builds rapport and trust. 
You can use this simple feedback loop:
Step 1: Get subscribers
Step 2: Ask them what they want
Step 3: Give them those answers
Step 4: Repeat
Once you get good at giving your audience what they (actually) want, it'll be far easier to get more email engagement.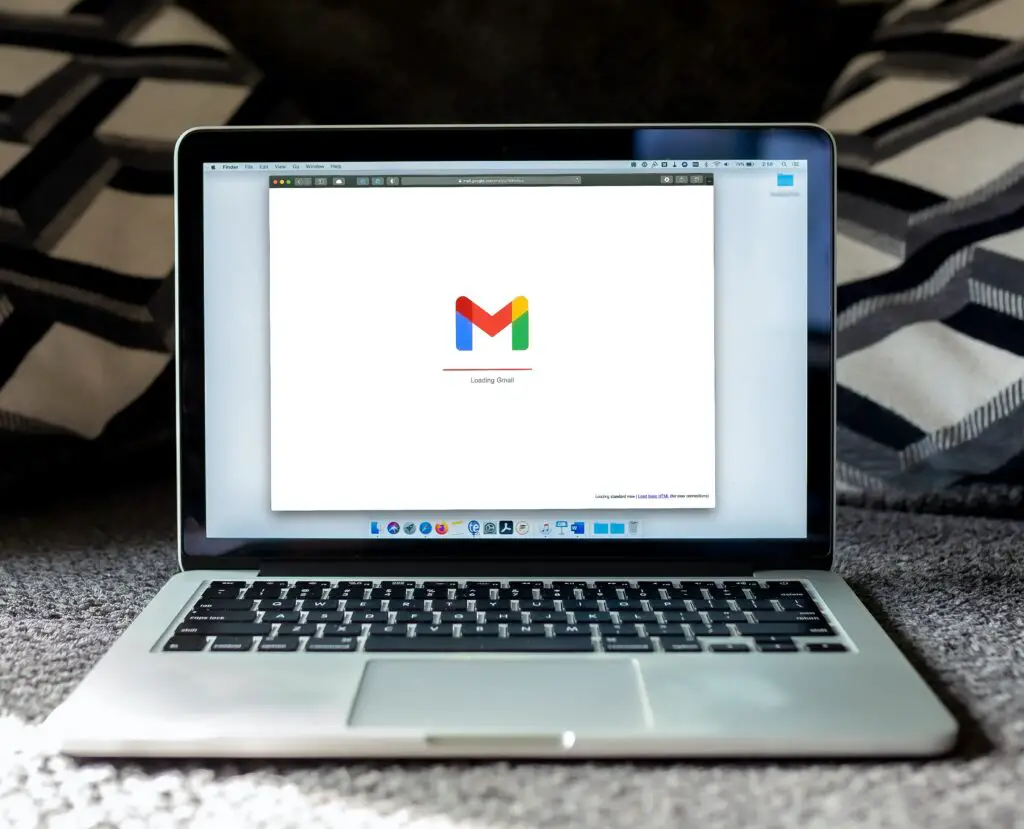 4. Share Your Content With Specific Pockets of Audiences
There are many ways to "share" your content, and many people to share it with. Not all are equal; you'll probably have far lower engagement sharing your niche, industry-specific content in a general forum, or trying to share general knowledge to an audience of highly-trained professionals. 
That's why you should focus on untapped, specific pockets of interested potential visitors that are probably going to be interested in your content. These pockets could include places like:
Forums
Private/public Facebook groups
Membership communities 
Influencer audiences
Top industry websites
As Ezoic CMO Tyler Bishop put it, "This entire strategy is based around getting your content shared quickly with as many people as possible and securing backlinks that will boost a pages SEO enough to where you will see consistent visitors organically for months/years to come." Once you start sharing the right content in these pockets, there's a higher chance the content will connect with that audience, prompting backlinks and traffic to your site.
Don't just share your content to your social media followers or paste the link in some Reddit topic forum. Take the time to find the right people — the right pockets — which will greatly increase your chances to connect with a wider audience that's truly interested in your work.
5. Add Additional Placeholders On Your Site
While too many ad placeholders can tank a site's user experience (we all know what it's like to be assaulted by two dozen advertisements on a website), finding the optimal number of placeholders for your site is key to maximizing your ad revenue.
While Ezoic's machine learning AI can do this for you, we always recommend publishers take full ownership of their site and test different strategies to see what works best for them and their audience. 
You can add additional ad placeholders to your site, and begin experimenting with what works.
You can view more in-depth instructions here, but you can create new placeholders either by manually adding the HTML code Ezoic generates for you to your site, or with our Chrome Extension (recommended). With the extension, you can also preview the placeholders on the site and control which size ads are shown on different devices.
This is all part of becoming a professional publisher and experienced digital marketer. Find what number (and what types) of placeholders work for your site, your audience, and your industry. 
6. Launch Holiday-Specific Campaigns, Products, and Ads
Everyone loves deals, sales, and discounts, and Q4 is full of them. In addition to the inherent shopping season for holidays like Christmas/Black Friday/Boxing Day, there are holidays celebrated in several countries by countless cultures, each celebrating their own unique holidays. 
You can opt to create campaigns that coincide with these holidays. For instance, one year I chose to offer a 50% discount on a simple online course I had, and I told my audience the could use the discount on Black Friday. Dozens of people used the discount, sending me thousands of dollars in revenue.
You can also begin working with companies to promote their holiday-specific advertisements and campaigns. These companies and corporations typically have a dedicated advertising budget for these holiday-specific campaigns, and you can tap into that revenue by offering to promote those campaigns. 
Whether you're launching your own service or advertising others' products, there are several days in Q4 that are massive holidays for millions of people around the world. Make sure your site is open to capitalizing on those holiday-specific events.
7. Write More Content Than Usual
If there's ever a time for you to produce more content for your site, it's in Q4. There's an inordinate amount of opportunity through increased traffic and higher ad revenue, and more content now will help your site attract the most traffic and revenue possible.
This is when you should wake up early, stay up late, and publish content on weekends and holidays when able. You can simply expect more traffic, more advertiser spending, and more opportunities during these three months of the year. If there's ever a time to work harder and produce more content, it's in Q4.
Not every publisher has the bandwidth to produce much more content. If that's you, then you should consider hiring other freelance writers, accepting guest posts, and even purchasing content packages from content agencies that can publish high-quality content for you. It's a good investment won't only help your site in Q4, but beyond that, as you can implement strong SEO strategies to ensure this content is still attracting traffic months and years from now.
How much content do you publish on average? If you want to maximize your revenue in Q4, consider writing longer content in your posts, or simply posting more frequently. If there's ever a time to put in more work for your site, it's in Q4. 
8. Launch Non-Ad-Related Income Streams
Once your site is getting a steady amount of traffic, you can significantly increase your revenue through non-ad-related income streams. This could include digital products and services like online courses, coaching programs, or affiliate networks; it could also include physical products like merchandise, books, even in-person events.
One simple way to start is to create a basic online course. Write a short script, record your videos on your smartphone, and upload your footage. Then, attach any relevant resources like blog posts, book recommendations, expert interviews, or other videos that might help your students. Finally, upload it all onto a free online course platform (Teachable and Udemy come to mind). Then, simply tell your audience about it.
In Q4, sites will enjoy the seasonal benefits of increased traffic and advertiser spend. But just like seasons of plenty like Q4, there will be seasons of less, like the beginning of Q1 (a notoriously low ad-spending season). With non-ad-related income streams, you can ensure you're always gaining as much revenue as possible through whatever traffic comes your way. Augment your Q4 ad revenue with non-ad-related income streams to truly maximize your site's revenue.
9. Ensure Your Site Works Great on Mobile
You probably understand how important mobile devices are when it comes to site revenue, but here's some context to show you just how important they are:
84% of the global population owns a smartphone (most own multiple smart devices), far more than those who have PC's or laptops. Mobile traffic consists of over 54% of all internet traffic (and is continuing to grow). This means that if your site doesn't look good or perform well on mobile…you're missing out on a staggering amount of traffic and revenue.
To maximize your revenue in Q4, ensure your site looks great and works great on mobile devices. You want it to load fast and look clean for users, where everything fits to different mobile device screens. This can be done with a simple test using your own mobile device. Scroll through your website on your phone or tablet: does it look good? Does the site adapt to different screen sizes? Are the pictures high-quality? Does the site load fast? Is there a good user experience?
Another quick test can be done for free using Google's aptly-named Mobile-Friendly Test tool. Simply paste in your site's URL, and Google can give you some feedback on how well your site performs on mobile devices, and what you need to work on to optimize your site for mobile.
10. Just Work Really Hard
If this piece of advice doesn't sound trendy or sexy…it's because it's not. 
Nothing will beat consistently producing quality content. Yes, there are lucky publishers who were in the right place at the right time, and saw a massive spike of success. There were other publishers who have been keenly unlucky, where nothing they did worked.
In the end, the most successful publishers are the ones that are consistent, that work hard, and put in the effort to succeed. The upcoming traffic spike in Q4 will be nice, but that won't make or break your site. You will. It's up to you; will your site be successful, or not?
Traffic and revenue spikes like those of Q4 can be really helpful, but successful publishers are in it for the long haul. They know this is simply one of many seasons, both good and bad, and the key to maintaining a successful site is to always ascribe your site's success to you, not external factors like seasonality or luck. 
If you want to maximize your revenue in Q4 (and in general), just work really hard. Put in the time. Learn new tools. Reinvest your profits back into your site. Try, experiment, fail, try again. This is the process in which a successful site is built.
Some Bonus Tips For Q4
Q4 is the time to capitalize on current traffic and some largest seasonal trends of the year — it's showtime. You don't want to be dealing with site errors, broken links, or accidentally tanking your SEO and organic traffic through poorly-timed experiments.
If you're planning on redoing parts of your site — your brand, your theme, your SEO structures, etc. — wait until Q1 to do so. You'll probably experience a strong downturn in traffic then (advertisers and consumers alike are done spending from Q4), which will give you a perfect opportunity to tinker with your site without losing traffic.
Now is also the time to be planning for 2023 and beyond. What do you hope to achieve by Q1? How much revenue do you wish to make, how many new followers or email subscribers do you hope to attract, what processes do you want to have in place to capitalize on this growth when Q1 comes?
The most successful publishers have plans for each quarter and each major seasonal event for their site and audience — it's all part of evolving into a professional, top-tier publisher. Still, we want this particular Q4 to be your best one yet — these ten ideas will help.