Have you ever bought a product online when a really good review recommended it?
Have you ever swiped up on an Instagram story of something cool?
Chances are, content creators got a cut of that purchase you made.
That's affiliate marketing! It's an excellent, reliable, and proven income stream you can incorporate into your site. Here's how to set up your own affiliate marketing strategy to start earning even more revenue for your site.
How Does Affiliate Marketing Work?
With affiliate marketing, online businesses and publishers can tap into more audiences by leveraging the platforms of third-party content creators. Just like advertising directly on Google or Facebook, affiliate marketing companies can promote their products to a specific audience (like your own site's audience, for instance).
The beauty of affiliate marketing is that these audiences are (usually) engaged, thus leading to higher conversion rates and revenue.
Imagine you sell sneakers online. You can use paid ads to target people that MIGHT be interested in your shoewear, or people that have an interest in sneakers in general. That ad will pop up on their feed.
But for many reasons, most of them will ignore these kinds of ads (at least at first), which might not be surprising considering the average person sees anywhere from 4,000 to 10,000 ads a day!
Affiliate marketing exists to promote your sneakers to a captive audience. Whether it's in a blog post, social media post, or sales page, the affiliate marketer has some sway with the people they're promoting your product to, which leads to far higher numbers of sales for these products vs. regular advertisements. 
In short, affiliate marketing is a quick way to get to the true, loyal fans with a genuine interest in the product, not just people curious about shoewear.
At least when it's done right.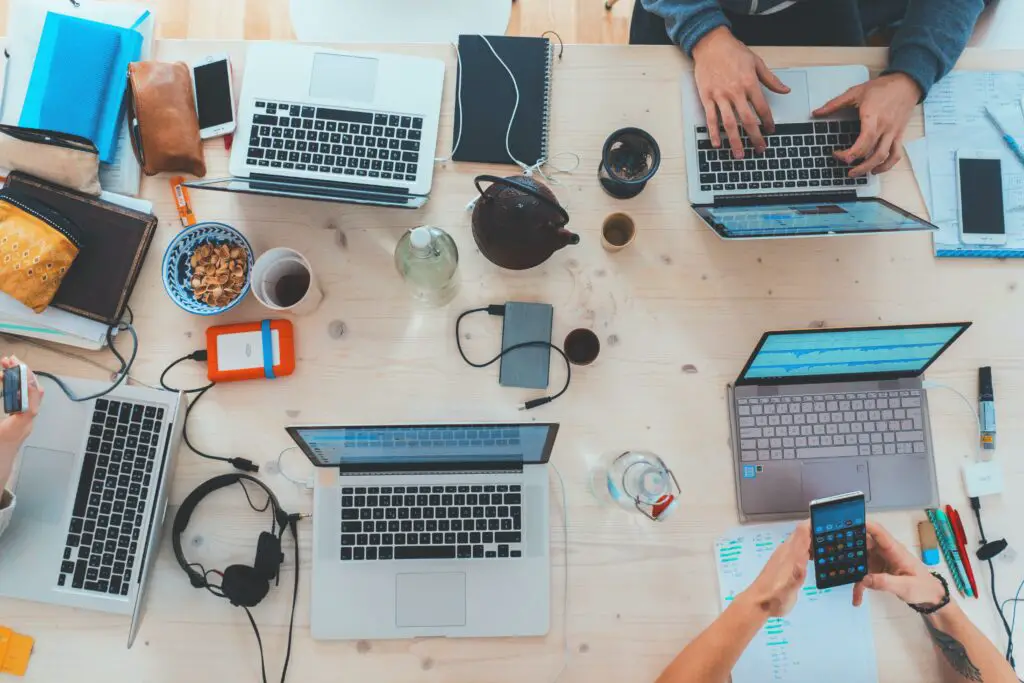 The Most Common Type Of Affiliate Marketing You'll See
The most common type of affiliate marketing you'll see is probably the commercial blog post.
I'm sure you've seen them before. Googling something, reading a guide, informational post, roundup, and seeing links to different online products throughout the post. These are affiliate links, and the reason they work is because they're naturally helpful when paired with the right content. (If you're looking up reviews about ping pong paddles, and the blog post conveniently has a link to their #1 best reviewed paddle, chances are readers will click it, grateful they didn't have to track down the product themselves). 
When anyone buys a product through these links, the content creator gets a cut.
So how do people get these articles in front of as many eyes as possible?
The answer is SEO (Search Engine Optimization).
Search Engine Optimization is the process of growing a site's traffic from search engines. Put simply, it's everything sites do to attract organic traffic to their website.
This usually includes:
●  Targeting the right keywords in a site's articles
●  Using those keywords strategically throughout a blog post
●  Improving a site's technical performance
●  Filling in important metadata
●  Using multimedia content
●  Providing real value to readers
●  Promoting articles to other sites in the same niche for a backlink
I'm oversimplifying it; SEO is a vast and complex topic with countless strategies to master. But all in all, this is the most common (and I'd say most profitable) type of affiliate marketing.
Another popular affiliate marketing type is the promotional video.
You've probably heard about NordVPN or ExpressVPN (those aren't affiliate links, but if they were, can you see how helpful they might be to someone looking for a good VPN?). That's in part because they're actually good products, but also because they have really good affiliate marketing programs that content creators can leverage.
For example, YouTubers usually have an audience that's likely interested in data privacy and internet access, and have probably considered the value of a good VPN. These content creators can find relevant products like this that somehow tie into their content. Then, they promote them with a special affiliate link, meaning whatever purchase people make through that link, the content creator gets a cut. This strategy can apply to social media, blog posts, and several other forms of content. 
But remember this: affiliate marketing is not a way to get rich quickly.
For it to work, you need an engaged audience. If anyone tells you that you'll make outlandish profits no matter who you are, and what audience you already have in place, they're not telling you the whole truth. 
It is possible to make bank with affiliate marketing…
But it will take time, and you'll need an engaged audience first.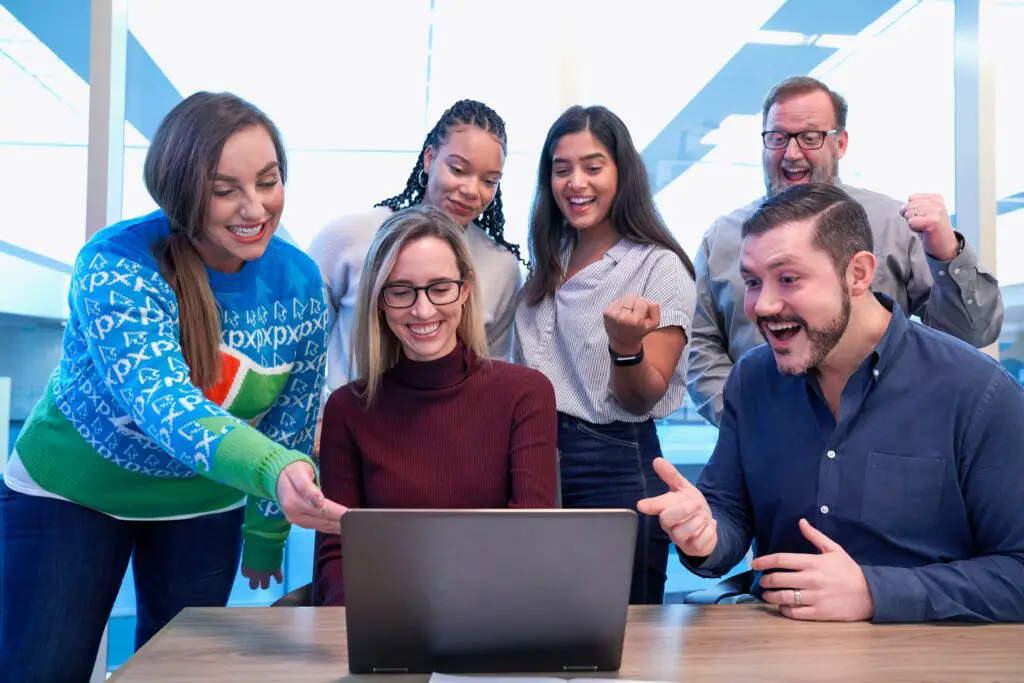 How to Get Started as an Affiliate Marketer 
Affiliate marketing is a fast and easy way to monetize an online audience.
Selling your own products means managing an inventory, shipping, support, and tons of other processes not all up-and-coming online platforms can undergo. But with affiliate marketing, you just paste a link into your content, and start making money.
Let's talk about how you can implement your own affiliate marketing income streams.
The first step in becoming an affiliate marketer is finding an audience. Whether you do that on your blog, YouTube channel, or Instagram account, it doesn't matter. What matters is that you can reach the right people with your content, and that they're engaged with your content. 
The key to this is to hone in on a specific audience. You can't make it big if you want to write about all things "business" – that's too broad. But if you're laser-focused on something specific, like business development in the blogosphere, you can find an audience. Then, it's simply a matter of getting them engaged with consistent, high-quality content. 
After you have a decent audience, you sign-up for an affiliate program. Amazon Associates is pretty popular, but each niche has its own profitable programs. Ezoic has an excellent affiliate program just for publishers, too. Whether you're in the financial space, fashion niche, or any other market, there are a lot of good programs out there for you.
Then, create the content your audience wants to see while recommending these products. Common content formats that work great for affiliate marketing include reviews, roundups, comparisons, and even educational content, as long as a product recommendation makes sense.
Here are other tips and tricks to improve your site monetization through affiliate marketing:
●  Keep track of your links through a tool like ThirstyAffiliates.
●  Shorten and cloak your links. This will make it easier to keep track of them and share them around.
●  Choose high-quality products. Affiliate commissions matter, but you should only recommend products you truly believe in.
●  Employ organic growth best practices to attract more and more visitors to your site.
In Conclusion
Marketers can monetize their content with affiliate programs about site monetization itself. For example, Ezoic's groundbreaking system for ad delivery has an affiliate program.
Influencers in the business growth or online business niches can use that affiliate program to monetize their content.
Building an audience in that space will take a long time, more so than in other markets.
But it can be worth it.
Ezoic helps site owners improve their traffic, user experience, and even revenue with data-driven content and ad delivery.
And if you convince other people to join the platform, you can earn 3% of their total revenue.
An affiliate program is just one of the ways you can use Ezoic to grow your online business though. Ezoic can help you:
●  Complete control over how you display ads
●  Valuable insights about your site monetization
●  Complex, data-driven features
●  UX and Core Web Vitals improvements
If you want to find out more about growing your site with Ezoic, here's how this publisher saw a 3826% increase in traffic using Ezoic's Levels resources.
Affiliate marketing rewards content creators for driving traffic and sales to an established company. With modern technology, it's easy to get companies in contact with influencers, no matter how big or small a niche is.
If you want to find out more about affiliate marketing, don't miss our post on high-value affiliate marketing.