Ezoic's recent Levels program has brought enormous benefits to publishers large and small alike —  an expanded support ticket system, 1-to-1 consulting, training resources, access to grant funding, and more. Before, publishers weren't able to access many important benefits and resources, especially when publishers were just starting out. Now, any publisher from any level has access to an enormous toolbox of resources, and only receives more resources as their site grows.
Today, we'll be looking into an Ezoic publisher who was able to use these new level resources to see an enormous spike in traffic and revenue. You'll be able to see firsthand what this publisher did to achieve these results, and how you can use Ezoic's level resources to help build and expand your own site's traffic and revenue.
A 10x Increase in Revenue
Kelly T. is a full-time professor and owner of the travel/lifestyle blog www.ouradventurejournal.com. She started the website in 2018, but only wrote a few articles and eventually stopped writing entirely. She abandoned the website for three years, but in 2021 she decided to try again.
After spending countless hours researching SEO, content creation, and website building, she began consistently posting quality content each month. By October 2021 she was averaging about 50 views a day. With Ezoic's help, Kelly had seen explosive growth in just a few months: a 3826% increase in consistent daily traffic, and an explosion in revenue. "Before Ezoic, I was making less than a few dollars each month," she told us. "After I set up Ezoic, I got about 10x that revenue in the first month. As my traffic has grown, my revenue has increased a lot."
Better yet, she's much more confident and enjoys solving the inevitable obstacles every publisher has to face, instead of getting discouraged and frustrated. 
You don't need to be an expert to make this work for yourself, either. As Kelly revealed: "I don't consider myself an expert on any of these topics by any means, but learning about them made a big difference on how I approached my writing." Figuring out Google and content creation strategies has been difficult, especially with her full-time job and a toddler to take care of. 
But Kelly said Ezoic has been able to help every step of the way. "The support team at Ezoic has been fantastic. When I became a Level 1 publisher, I had scheduled my first one-on-one support meeting and it was really helpful," she told us. "In addition to getting help for some technical questions I have, I found that the meeting really boosted my confidence. It was the first time anyone in the industry gave me feedback on my blog, and it was really motivating!"
It can feel impossible to set up consistent revenue streams that actually work. Ezoic has an ever-growing toolbox of resources to help every publisher, not just with their website growth, but their personal lives as well.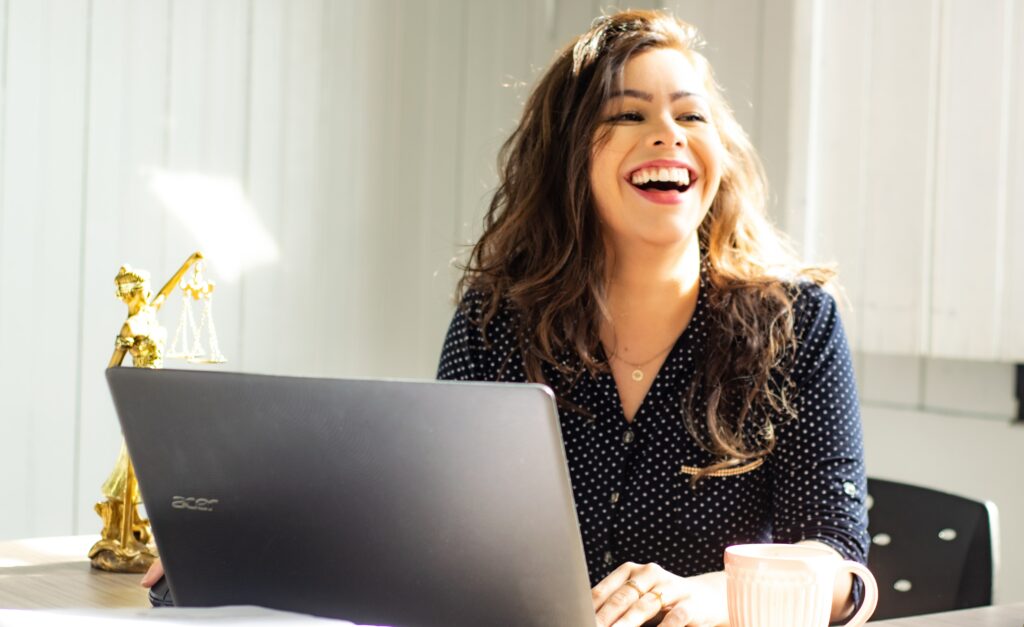 How Did Ezoic's Levels Help Make This Happen?
It's not uncommon for new publishers working with Ezoic to see similar results. Most new website owners are forced to do everything themselves: create content, manage income streams, design graphics, integrate advertisements, etc. But using Ezoic's resources available to all publishers – even a newer publisher like Kelly –  her website was able to gain a massive influx of traffic, and therefore revenue.
Of course, Kelly worked extremely hard on her end. "I watched hours of YouTube videos about blogging and I started to learn the basics about building a blog," she explained. "I watched lots of videos about search engine optimization, keyword analysis, how to structure a blog post, and how to build a website." Every successful publisher relies on a backbone of hard work, research, and consistency. Ezoic and its levels works best when it's paired with publishers like Kelly who also put in the work; we accelerate that growth using our world-class AI technology and our immense inventory of resources —  like our Levels program.
For Kelly, going to her first 1-on-1 support meeting was one of the biggest reasons for her success and her mindset; getting positive feedback from an industry expert gave her confidence she never had before. Having someone answer difficult technical questions can save you weeks of work, and knowing this person is in your corner will help you immensely over time.
There are countless other examples of how Ezoic's Levels helps other publishers, too. Carmen Cahoe at BC Driving Blog was able to see a significant growth in her website by winning an Ezoic grant designed to help publishers invest in their business and purchase the necessary tools they need to succeed. Craig Casazza from TheCostGuys.com was able to use Ezoic's new Tag Tester tool to make high-level SEO decisions on his keywords and content, giving him far more traffic than usual. 
Ezoic is always bringing out more resources to publishers who work hard to level up their site. Which benefits are you most excited about?
In Conclusion
"Ezoic was crucial in helping me to view my blog as a viable business," Kelly wrote to us. We specialize in giving you the exact tools you need for site growth, and we're always tweaking them to be as modern and helpful as possible. 
As an Ezoic publisher, or a publisher that has yet to try Ezoic, you may be wondering how you can grow through Ezoic's Levels system and get more access to better tools that will help your site grow even more. There are several key resources for each publisher at every level of their website. One of the most important keys to an Ezoic publisher's website growth is to utilize the tools we offer at your exact stage of growth, to maximize your traffic and revenue.