Humix increases publisher's engagement time and revenue
June 2023
Background
This pub, who wishes to remain anonymous, was a psychologist working in the mental health care field, as well as an active scientific researcher, writing papers to be published in mental health scientific journals, before starting his website, infjmalepsychology.com. It was a dream of his to live abroad and do international research, and when the opportunity to move internationally presented itself a few years ago, he seized it.

However, it was more difficult than he expected to land the same quality of job that he was used to. After a year of working a low-paying, stressful customer service job, he turned ill. A year and a half into his time abroad, he decided to move back to his native country to recover physically and financially. Yet, his health concerns continued even once he was home.

Two years after returning and working scattered, unfulfilling jobs while still unwell, this publisher decided he needed to make a huge change.
The publisher had always dreamed of having time to explore, develop, and share his multi-dimensional interests and talents, including writing, music, and philosophical ideas. Whenever he immersed himself in these interests, he always felt his best, and he longed for the freedom to follow these pursuits for a living.

Since this publisher was still sick at home and unemployed, he had quite a bit of free time to consider his options and research ways to make ends meet doing something he liked. At the beginning of March 2020, he learned that blogging was a viable way to use some of his knowledge and talent to work toward the freedom he desired.

In a day or two, he wrote a concept plan for a psychology blog and after an intense month of YouTube instruction on web development and blogging, he learned to build the first version of his blog. Within that same time, he wrote his first five articles. At the beginning of April 2020, the publisher took infjmalepsychology.com, a site dedicated to the INFJ personality, live.

INFJ is one of the sixteen personalities from the Myers-Briggs Type Indicator (MBTI), a popular personality test. The INFJ personality is characterized as sensitive, intuitive, and creative. INFJs are tireless idealists who strive for harmonious relationships and autonomy while guided by a strong moral compass.

A few years prior to starting his blog, he learned that he was an INFJ personality type. When considering what the test told him, he recognized many of the problems INFJs typically face living in modern society—feeling trapped in a 9-to-5 job, burn-out, depression, overstimulation, and stifled creativity—were exactly what he felt. According to MBTI, since it's estimated that only about 1% of the world population is INFJ, it is the rarest personality type.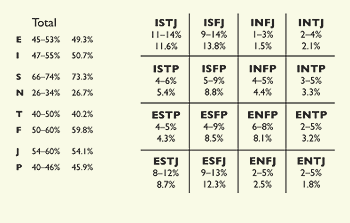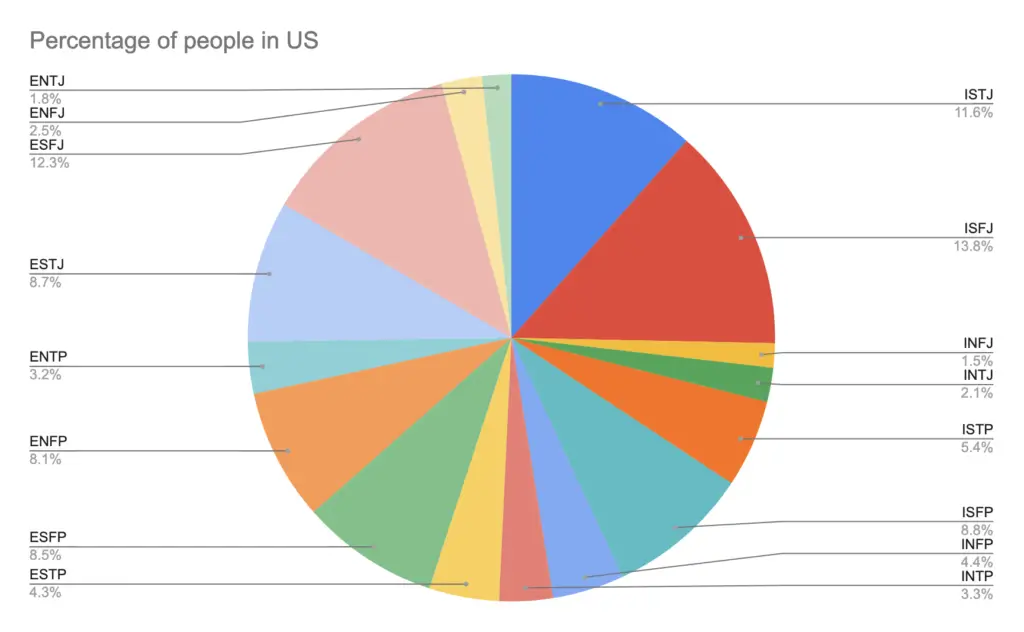 This publisher began answering questions about the INFJ personality via his blog, blending his experiences and intuition as an INFJ, observations of his INFJ friends, and what he was learning from INFJ discussions online into concise articles. Since it is the rarest personality type, he was able to provide unique answers to questions people have about INFJs.

Mainly, the articles focus on dissecting the INFJ experience in multiple contexts, supported by any scientific evidence he finds. He also tends to write about introverted and highly-sensitive people (HSPs), since there are many INFJs who identify as such, which also draws in readers who want to learn more about introversion and HSPs.

Challenges

The first year after his blog went live, this publisher didn't experience much traffic coming to the site and only saw a few hundred views a month for a long time. During this slow time, he also started a gaming channel; this ended up taking a lot of time as well and ultimately slowed the growth of his INFJ website.

However, by steadily working on his blog and having the patience to wait on Google's ranking process, the publisher saw his traffic grow to roughly 30 times more traffic, and infjmalepsychology.com is still growing today. This publisher wanted to begin monetizing his site and researched many options. After searching the internet, he found that display ads were a good first step.
Solution 

One of this publisher's resources he used to learn about monetization was Passive Income Geek, a publisher who uses Ezoic. The publisher kept mentioning Ezoic's cutting-edge ad technology and machine learning, which continually increases revenue over time. Though the publisher's website did not meet the monthly visitor requirement for onboarding that was in place at the time, he was able to join by buying the Passive Income Geek's online course, due to their partnership with Ezoic. This publisher joined Ezoic in February 2021.

After finding success with Ezoic's display ads during that year, the publisher was introduced to one of Ezoic's newer products in beta, Ezoic Video, in November 2021. Ezoic Video Beta would evolve into Humix in 2022.

This publisher began experimenting with Ezoic Video Beta and started a YouTube channel for his blog that same month since he wanted to try video on his website to make it more appealing, run video ads, and make affiliate revenue.
Results

Using Humix has helped infjmalepsychology.com's engagement time and bounce rate, as it keeps users on the page longer and more involved; engagement time is, on average, over 50% higher than the average website, and bounce rate is over 25% better than the average bounce rate of websites.

This publisher has also used Humix to grow his website's traffic and revenue. He uses a universal video placeholder that auto-plays and shuffles through a playlist of different videos of varying length; some are short with just branding, recommending pages on his website, or his newsletter, and others are longer, affiliate promotions put together to encourage the purchase of an online course or product. Ads will run between the videos while the playlist shuffles and loops. The placeholder is located near the top of each blog post between the text and shrinks and floats to follow the visitor once they scroll past it.

He also uses another universal video placeholder halfway down or near the end of a blog post with only longer videos, such as a converted blog post or lengthier affiliate promos. These videos do not autoplay or float but showcase the thumbnail between the text of the blog post, and the viewer can choose to start watching it; if they do, ads are also run, and the playlist loops.

Currently, the playlists aforementioned are set to shuffle and he's looking into a more targeted approach to make it more effective. Publishers can also customize their video player with the Video Player Customization, making the look and feel of the Video Player completely to their liking.

Lastly, this publisher uses the Humix 'Share' feature, which has increased the visibility of some of his videos drastically, especially around the busiest time of Q4; from November to January, views increased by 2,722% MoM, and revenue rose 5,532% MoM.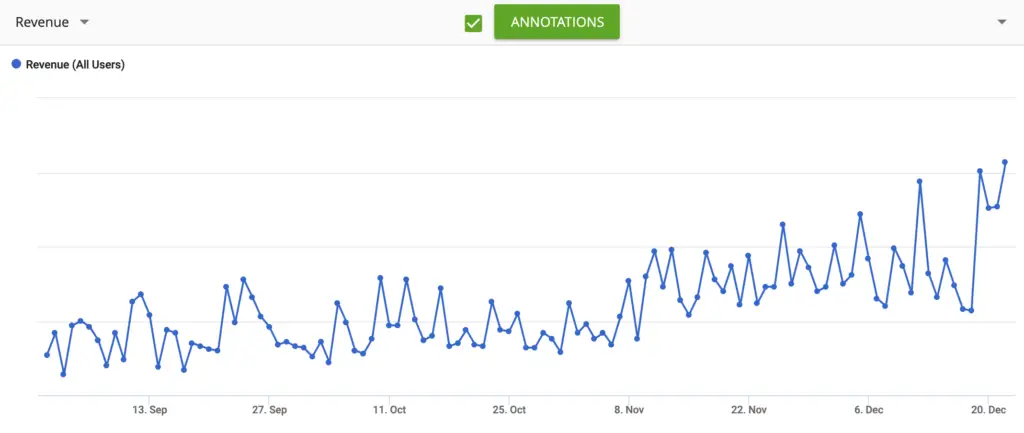 The 'Share' feature in Humix allows other publishers to use your video in their content; you then share the revenue with them, so you're making some revenue and getting higher video engagement and they're making some revenue and getting better time-on-site metrics.

At the moment, the publisher is only sharing their blog articles converted into long-form videos because this is how viewers get a taste of the value their content can bring. Using Humix's integration to YouTube, the publisher is able to add their videos from YouTube to Humix and self-host their videos rather than rely on other platforms where publishers don't own their content.

"Humix got me more total views than my whole YouTube channel in just a few days via the Share function," said the publisher. "Because I also placed links on the videos, people could visit my website, which increased traffic, revenue, and brand awareness."

Ezoic

To the publisher, one of the standout features of Ezoic is its dedication to supporting small publishers in monetizing their websites from the early stages, as it provides an opportunity for emerging publishers to generate revenue. Furthermore, the publisher praises Ezoic's friendly and helpful nature, with a primary focus on maximizing the success of publishers.

"I want to give a shout-out to my Publisher Success Manager, Heather Murdoch! Thanks to her, I'm seeing major growth lately!" said the publisher. "Thanks, Heather, this wasn't possible without you!"

Additionally, what sets Ezoic apart is its user-friendly nature, making it easily accessible for anyone to learn and set up on their own.
"After a few Ezoic online self-study courses, I was already able to set up all the ad placeholders myself within a day and understood how ad bidding worked, why optimizing was important, and how Ezoic's machine learning technology outperforms standard A/B testing when it comes to ad optimization," said the publisher.

Ezoic is dedicated to constant innovation and regularly introduces new developments to its platform. Since joining Ezoic in February 2021, the publisher has witnessed the introduction of various cutting-edge tools, including the Beta Ezoic Video app—which then turned into Humix—Flickify, and Niche IQ. This ongoing stream of fresh ideas and technological advancements ensures that as a publisher, they will always remain at the forefront of these booming trends, providing them with the opportunity to try out and excel in these innovations at an early stage.

"I would highly recommend Ezoic if you are looking for a way to monetize your website and stay current on innovation," said the publisher.