Ezoic (ee-zo-ic) was founded by Dwayne Lafleur, the former CEO of the first Facebook advertising network, Cubics. During his time at Cubics, Dwayne noticed how important, and difficult, proper design was for the success of social applications. Realizing that many smaller websites lacked the resources to scientifically analyze, test and improve their sites, he set off to start Ezoic.
Ezoic is now a venture-backed multivariate testing platform that automatically improves a site's layout based on users' actions – on mobile, tablet and desktop.We offer informational publishers a must-have tool that makes scientific testing effortless. We are headquartered in North County, San Diego CA, with an office in Newcastle, U.K.. We are currently testing and improving content layout on thousands of informational publisher sites that reach hundreds of millions of visitors per month.
At Ezoic, we're passionate about building a better web. We spend every moment of every day working on our platform, to help individual site owners make their sites the best they can be. We view individual websites as our partners working towards our ultimate goal — the best web we can make, together.
For further information, follow us on Twitter, like us on Facebook and connect with us onLinkedIn.
Ezoic is proud to be backed by Balderton Capital (formerly Benchmark Europe), the leading investor in the entire European Union and one of the largest in the world with nearly $2 billion in invested capital.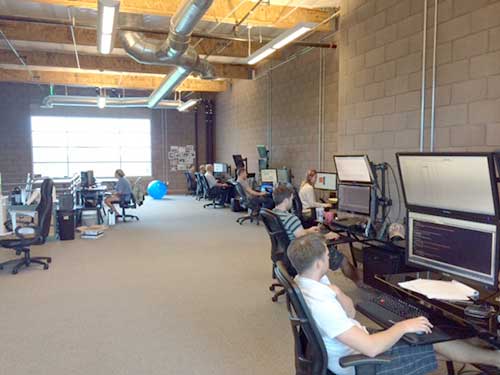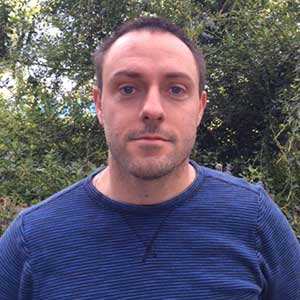 Dwayne Lafleur (Founder & CEO)
Dwayne Lafleur is an entrepreneur, hands-on technologist, founder and CEO of venture-backed start up Ezoic Inc. Previously, Dwayne founded Cubics, the first display ad network for Facebook app developers. The ad network was unique, because it used anonymous demographic data to target advertising to Facebook app users (and launched in 2007, prior to Facebook's own ad targeting system). After selling Cubics to Adknowledge Inc in 2007, the social display division grew to serve more than 500 million ads per day. Dwayne continued to innovate within the company including spearheading the use of cloud computing architecture to handle the large volume of ads being served within Facebook apps; becoming Amazon's biggest AWS customer at the time. As founder and CEO of Ezoic, Dwayne has founded a business that is technically interesting, a first of its kind and can scale to a large online market. He is originally from Alberta, Canada and now lives with his family in San Diego, CA.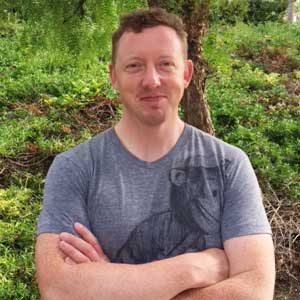 John Cole (CCO)
John is the Chief Customer Officer of Ezoic. Formerly an officer in the British Royal Navy, John was a founding Director of Media Run Group – which founded several online businesses in the mid 2000's (Media Run Search, Media Run Ad Network, and Blowfish Digital Ad Agency). Following the acquisition of Media Run Ad Network by Adknowledge Inc in Oct 2007, John managed the Adknowledge Social Games division in Europe, which included the Super Rewards virtual currency platform (which monetized Facebook, MMO & Mobile Games) & Cubics – their Social display advertising platform. After a brief and successful foray into the world of independent online publishing (he was founder of UK website operator 'Epirical'), John sold his online interests to Ezoic in Dec 2011 and joined as CCO. John moved from London UK to live in San Diego in August 2013.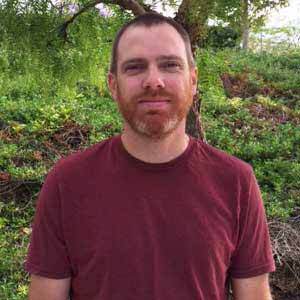 Dan O'Bryan (CTO)
Dan O'Bryan is Chief Technology Officer and board member at venture backed start-up Ezoic. Dan begin his career with a degree in mechanical engineering from the University of Notre Dame. He soon found his calling as a software engineer and systems architect, working on Launch Trajectory design for Space Shuttle program, provisioning for Sprint long distance networks and avionics software for Honeywell, before joining online ad network Adknowledge in 2005. After many successful engineering roles at Adknowledge, which included leading the rebuild of the main Adknowledge advertiser portal (BidSystem), the Cubics Cloud migration and integration of the MIVA XML Search platform; Dan joined Ezoic as CTO. Originally from the mid-West, Dan moved with his family from Kansas City to Carlsbad, CA in the summer of 2013.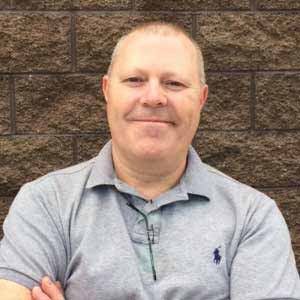 Mike McGuire (MD – United Kingdom)
Mike joined Ezoic in April 2013 after serving as an officer in the Royal Navy, reaching the rank of Commander. No stranger to technology, he employed, maintained and developed state-of-the-art weapons, sensors and computers. Primarily operations-focused, with tours in the Gulf, Balkans, Iraq and on the recent NATO Libya operation, he also commanded a squadron of fast patrol boats in Gibraltar conducting anti-terrorist patrols. When not on operations he served as a defence diplomat in Germany, Canada and Italy. A closet academic, he holds a HNC in Engineering, BA(Hons) and MA with the UK's Open University, and graduated with top honours from the Canadian Forces' Joint Command and Staff Programme, where he also earned his second master's degree, this time in Defence Studies from the Royal Military College of Canada. He speaks fluent German. Originally from Manchester, he is a Manchester City fan – yup there are two soccer teams from Manchester – and now lives with his wife, Jacqui, and rescue hound, Pickle, in the beautiful North East of England, where Ezoic has offices with great views of the River Tyne and North Sea.