Ezoic offers a free trial for all products and features. No payment method or commitment is required to sign-up to use Ezoic.
Ezoic works with all existing ad partners, CMS, hosts, and infrastructure. Major media brands, agencies, and large publishing groups can contact sales to learn more about our Enterprise pricing.
---
Begin using Ezoic Monetization features 100% free for 30 days (no charges, sites keep 100% of revenue)

Ezoic
Ad Tester
Drag-and-drop ads. Ezoic tests and optimizes automatically on a per visitor basis.

Total Ad
Control
Split-test Ezoic vs. current ad setup and control ad types, densities, and locations.

1000s of Ad Networks
Instantly provides access to popular ad networks, exchanges, header bidders, & more.

Video
Player
Free, SEO-optimized video player with built-in testing and ad monetization.

Big Data
Analytics
See which audiences, pages, categories, word counts, and more are the highest earning.

Ad Mediation
& More
Connect existing ad partners, like AdSense, and have them compete with Ezoic partners.
All sites can select one of these two options:
Ad-Funded
No contracts, no credit cards, 30-day free trial
After 30 days, Ezoic keeps revenue from an ad on the page to pay for the continued use of Monetization features. This is the default setting for sites that begin using Ezoic.
10% Revenue Share
No contracts, no credit cards, 30-day free trial
Sites share 10% of the revenue earned using the Ezoic platform (sites still keep 100% of revenue from any linked Mediation partners).
---
UX Features
Ezoic UX features are 100% free for all Ezoic Monetization users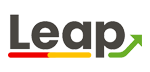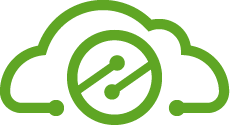 Ezoic Leap: Our flagship site speed toolset designed to help all sites pass Core Web Vitals in the field. It includes all the technologies, diagnostics, and recommendations necessary to improve site speed.
Ezoic Cloud: Super-fast CDN offered as a primary integration method. Ezoic Cloud includes Intelliprotect, Closed Guard, and Ezoic Edge technologies for enhanced security and site performance.
Other Popular UX Features:

SSL/HTTPS
Tools for monitoring, adding a free SSL, and managing https on any site.


Ads.txt & Sellers.Json
Built-in applications to add and manage emerging ad experience measures, like ads.txt.


Consent Management
Full-featured consent management application for complying with common regulatory measures, like GDPR & CCPA.


Google Search UX Tools
Connect website Search Console data for UX monitoring and automated UX solutions provided by Ezoic.
Free
For All Ezoic Customers Using Monetization
Ezoic Page UX features — including our flagship site speed toolset, Leap — are now free for all Ezoic customers using Ezoic's Monetization features. Sites may need to be integrated via Ezoic Cloud to access and utilize all features listed.
---
Audience & Traffic Growth Features
Audience and Traffic Growth features are are available at no-cost for customers using Ezoic Monetization

SEO-Pro Video Player
Video Player built to automatically optimize for indexing in Google Search Engines.


Title Tag Tester
Tool to test and scientifically validate title tags that increase rankings in search engines.


Engagement Analytics
Content reports in Ezoic that show unique insights into audience engagement unavailable elsewhere.


Personalization A.I.
Use simple settings to adjust Ezoic A.I. embedded across features to optimize for UX, Revenue, or a custom formula.
Free
For All Ezoic Customers Using Monetization
For sites that are not using Ezoic for Monetization or ad-serving, an active Ezoic+ subscription is required for all Ezoic Traffic and Audience Growth features.
---
Other Ezoic Products & Services
These products and services are only available after signing up and integrating with Ezoic. Ezoic+ subscriptions can be managed in the user settings menu of the main dashboard. Premium and Pro/VIP invites will display as a notification when they're available to a site.
Ezoic Pro
A subscription service that offers unique access to courses, additional Ezoic features, and more
Ezoic Pro is currently still in development, but non-Monetization customers can purchase an Ezoic Pro subscription to Access UX and Traffic and Audience Growth features.
$5.99 / Monthly
$49.99 / Annually
Premium
An invitation-only service that delivers guaranteed brand advertiser deals.
Ezoic offers Premium to Monetization customers as a monthly subscription so publishers can keep 100% of these high-earning deals. It provides a guaranteed way of reaping the benefits of direct advertiser revenue without the overhead costs of sales teams or ad ops employees to sell and deliver the deals.
Invitation-Only
VIP
Exclusive offerings for existing Ezoic customers with sizable audiences
Services, features, and annual Premium discounts available to long-standing Ezoic publishers with large audiences and developing needs for expertise, insight, and direction. Offerings are personalized to each site and related to scaling growth and staying on the cutting-edge of digital publishing.
Invitation-Only
Get Started Now
Sign-up and begin integrating to access all Ezoic features and products