Black Friday is just around the corner, and for website owners who monetize with display ads, it's a golden opportunity to boost their earnings. Ad rates are at their highest during this time, making it crucial to optimize your website for maximum revenue. Fortunately, Ezoic offers powerful AI-powered tools through NicheIQ that can help you prepare your site for Black Friday success.
1. Identify Opportunity Pages
One of the key tasks in preparing your website for Black Friday is identifying pages that are losing traffic or search engine rankings. Traditionally, website owners would manually sift through Google Search Console to find these pages, but with Page Booster, this process becomes automated.

Page Booster uses AI and your website data from Google Search Console to identify pages that are losing traction (search traffic). It provides you with a clear picture of which areas of your site need attention. By focusing on these underperforming pages, you can make strategic improvements to regain their quality, relevance, and position in search results.

Find the top three pages trending up and down and their traffic changes.
Note: When optimizing your site for Black Friday, don't forget to check your pages that are trending up or stable to ensure there are at least 10-15 ad placeholders and all ad formats enabled for maximum earnings during the holiday weekend.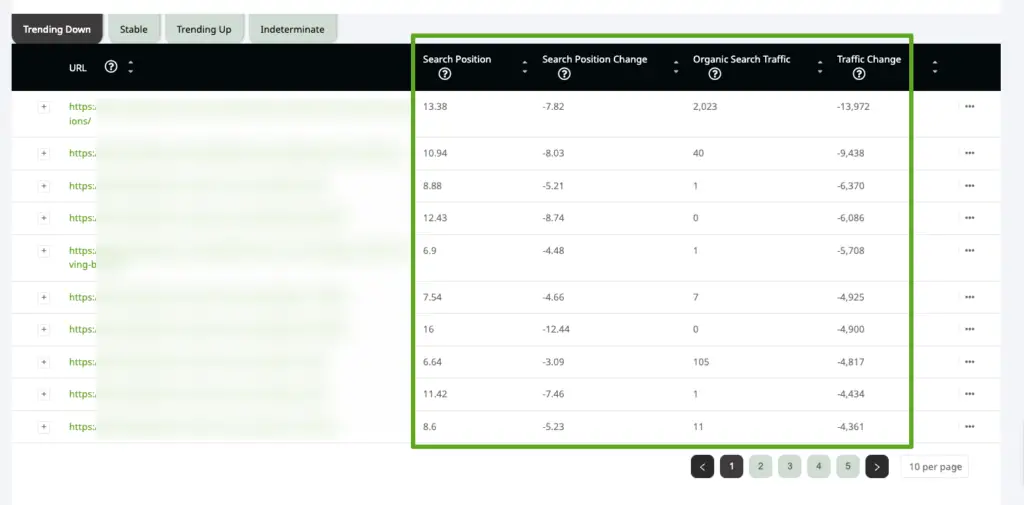 For a more granular breakdown by page, use Page List to view exactly which pages are trending up, down, or stable, along with their traffic and position change.
This is your starting point for preparing your website for Black Friday; now that you have identified which pages need optimizing, let's move on to content enhancement.
2. Enhance Your Content Dynamically
Keeping your content fresh and relevant is crucial for maintaining your website's appeal and keeping pages from declining ranks. Additive AI is a new innovative tool currently available in Trailblazer that evolves your existing content. It uses generative AI to suggest intelligent additions to your existing pages, ensuring they remain engaging and up-to-date.
Enable Additive AI and enter the URL of the page you want to optimize. Next, select whether you'd like to use the AI editor to enhance the existing content on the page or generate new titles & meta descriptions.

When using the AI Editor, you can then highlight the content on the page you want to refresh. Additive AI will review the content you've selected, generate suggestions and improvements for your selected content, or craft new content for you to implement in your article.
By leveraging Additive AI alongside Page Booster, you can identify pages losing momentum and receive intelligent recommendations on improving them. This dynamic duo can help you breathe new life into your content and boost its performance.
3. Site Health: Ensure Peak Performance
Your website must be in top shape to make the most of Black Friday. Site Health, another valuable tool offered by Ezoic, conducts a comprehensive website audit to identify and flag any issues that could harm your SEO performance.
Ezoic's Site Health tool detects broken web pages and throws an error (HTTP status codes 4xx and 5xx) to visitors (or robots). Find the list of broken links in your Site Health tab in NicheIQ and view which pages, media files, scripts, archives, or docs are experiencing errors.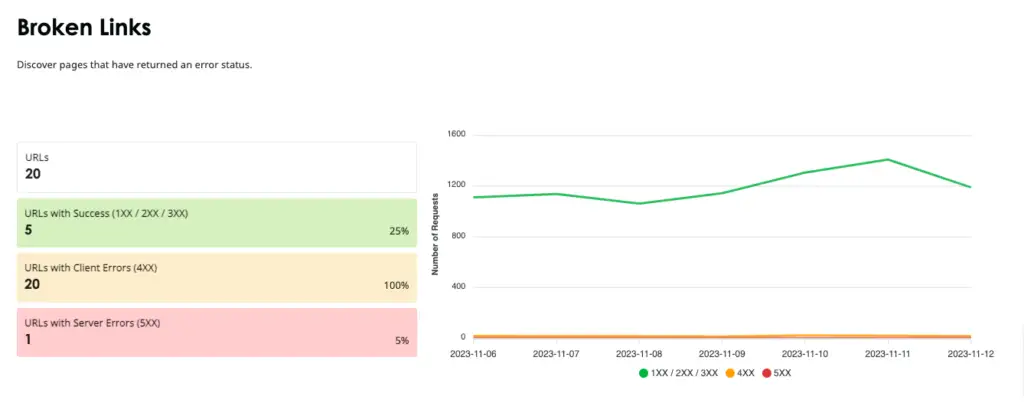 The Broken Links tool will show you a breakdown of link status by page. You'll be well-prepared to capitalize on the Black Friday traffic surge by resolving broken link issues on your website.
Bonus: Revenue Optimization
Ensure your ad setup is set up for success this Black Friday. Use Big Data Analytics to check your pages for any areas where earning potential is not utilized.
Pages Without Revenue: This report identifies pages that are not earning revenue, meaning there are no ad placeholders on these pages. Unless you intentionally exclude ads from certain pages, consider adding placeholder setups to these pages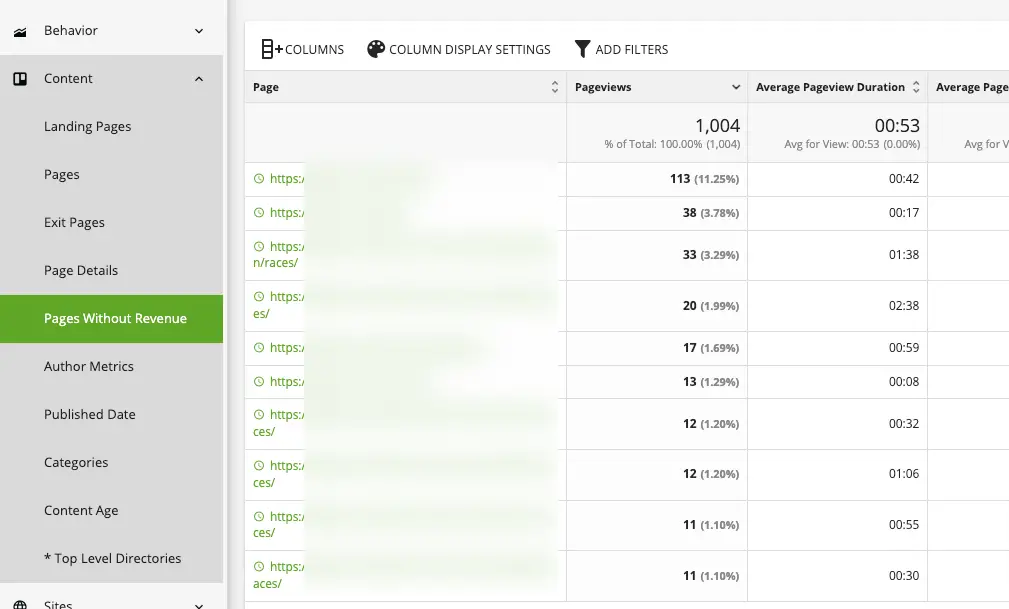 In conclusion, Black Friday offers website owners a prime opportunity to maximize their earnings through display ads. To make the most of this lucrative season, use Ezoic's NicheIQ tools like Page Booster, Additive AI, and Site Health to refresh your old content, identify and fix issues, and ensure your website is in top-notch condition.
With these AI-powered tools in your arsenal, you can enhance your site's performance and seize the earning potential of Black Friday.