Website revenue can be boosted in countless ways —  advertisements, products/services, affiliates, sponsored posts, etc. But what about off-website revenue? Where else can you post your content and get traffic, subscribers, and revenue?
There are a few options that most website owners can use to see a dramatic boost in these key metrics. Below are four third-party platforms website owners can leverage to get more traffic, revenue, and influence. Which one is best for your website?
1. Medium
Medium.com has quickly become one of the internet's largest writing platforms. It was already receiving hundreds of millions of views a month before the COVID-19 pandemic, and since the global shutdowns, Medium has continued to see massive spikes of traffic each month. 
Medium content thrives on personal stories and helpful how-to advice. Some of their most popular topics include technology, personal development, politics, relationships, and finance, but there are hundreds of massively popular publications dedicated to just about every topic under the sun.
Medium makes it easy for writers to gain subscribers (they allow you to import your Medium subscribers directly into your email list), and they even pay writers based on their traffic and read times.
Medium also has "publications," which are essentially blogs within the site. Once you join a publication as a writer and start writing on your Medium blog, you can get instant access to tens and hundreds of thousands of readers who are already looking for content based in your industry. You could also create your own publication and attract other writers to write for your audience.
To start using Medium effectively, you can simply paste your existing and new website content directly onto Medium.
Pros:
Cons:
It takes a while to build a following
Some topics perform much better than others
Longer, more in-depth content performs best, which takes time and energy to create
You can't monetize with ads
2. Quora
Quora has become known as the go-to platform for question/answer content. The site is built on this model; the platform isn't so much about content creation and article writing as it is about crafting great answers to popular questions. 
Odds are, you're pretty knowledgeable about your industry —  you've been creating content, researching, and spending time in your industry for years. If a user submitted a question about something in your field, you could probably craft a great answer very quickly without much thought.
Every month, Quora boasts hundreds of millions of active users who log in and ask questions about every topic from career advice to pet care, fitness guidance to cryptocurrency tips. There's no shortage of questions, and even already-asked questions come up in different ways every month.
Quora also recently launched Quora+, an option for writers to become eligible to be paid for their content. In addition to getting followers and becoming a thought leader in your industry, you can also start getting paid for content engagement.
You could even create your own "Space" in the platform, which is essentially a topical blog within the platform itself. You can follow the top leaders in your field —  studying what they're saying, the content they're creating, and their specific routines/strategies —  or you can become a leader yourself and use your existing knowledge to quickly make a name for yourself as an expert in your field.
If you're great at answering common and niche questions about your field, you're going to find countless people asking questions you might be uniquely suited to answer. 
Pros:
Short, train-of-thought answers perform very well
No need for long pieces of content
Writers can become eligible to get paid for their work
Massive user-base and monthly traffic
Cons:
A lot of competition for best answers to popular questions
It can take time to build a large following
Only content in the question/answer format perform well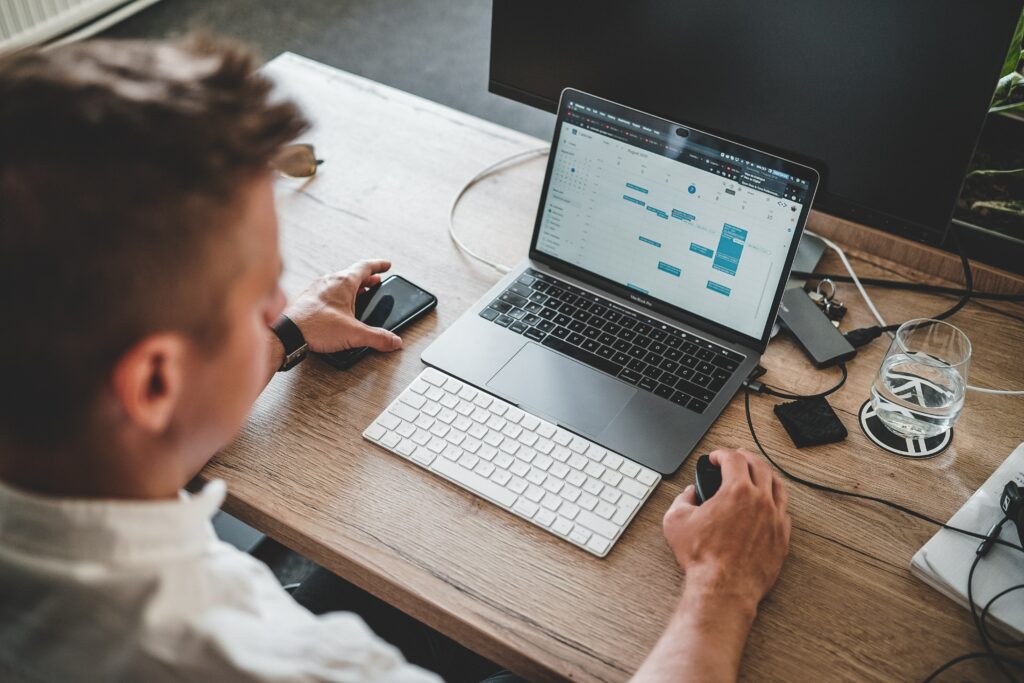 3. LinkedIn
Although LinkedIn has more than 800 million(!) members, the site has had historically low user-to-post rates. As recently as 2019, out of LinkedIn's 740 million users, less than 3 million users (less than 1%) shared any posts, letting that tiny group gain more than 9 billion impressions. The platform may feel saturated, but if you look a little closer, you might notice that a lot of the content being posted is only done by a select few influencers. If you start consistently posting there, you're immediately entering the top 1% of content creators!
This means there are two excellent reasons to post on LinkedIn: there are a massive number of users, and the vast majority of them don't post anything, making the competition extremely smaller than other sites.
Obviously, LinkedIn is the most "business-centric" social media platform, and many types of content typically won't perform well there. You probably won't find a great user base of niche fields like pet owners, fitness buffs, or home renovators on a professional-focused site like LinkedIn. 
However, if your website focuses on popular LinkedIn topics like career, business, finance, marketing, or management, you'll probably find an enormous amount of high-quality readers who could be an excellent fit for your website. Despite these popular topics, there are still several "types" of posts that reliably perform well on the site, like relatable humor and heartwarming posts. You can tweak your content to fit into LinkedIn trends, allowing yourself to carve a space for yourself on the platform. 
Even if your website focuses on extremely niche topics, you can still spin that content on LinkedIn. It's a platform with enormous potential, and very few content creators have taken the time to take advantage of the site.
Pros
Massive user base
Far less proportional competition that other content sites
High-quality user statistics (high-income decision makers)
Has one of the highest audience-reach potentials
Cons
Only select topics attract significant readers
You can't directly transfer followers to your website
Low user activity 
4. Publications
One of the fastest ways to get authority and credibility as a thought leader in your industry is to be featured on one of the top publications in your field.
You've no doubt seen the telltale logos of name-brand websites on top content creators' sites, proving to their audience one thing: they know what they're talking about. This social proof is a fundamental strategy to boost your authority and credibility in your audience's eyes.
The best part? You only need to be featured once to display that logo on your website and brand. Once you're featured in a top website like Forbes or CNBC, you can have that award for life. That's why getting featured in a top publication is worth it for almost every website owner. 
Every field is different, and each topic has its own gatekeepers and thought leaders that everyone turns to when they want trusted answers. Find the top publications of your topic, then get featured on their site.
There are a few ways to do this:
Pay for it
Many top online publications have a cost-per-submission model where you can essentially pay them to publish one of your articles. If there's not a visible payment option, you can always email the site and ask if they're open to paid articles.
Again, this investment is usually a no-brainer —  that logo and "featured in" section on your site is priceless in terms of the authority it affords you. 
Pitch them your ideas
In order to protect their brand and maintain their perceived authority, many of these sites only publish content from trusted, high-level sources. This can be frustrating, because it brings us back to the age-old catch-22: you can't get a job without experience, you can't get experience without a job.
You can always start small, pitching small to medium-sized publications, leveraging your past posts to keep "leveling up" and post on bigger publications. 
In Conclusion
Most website owners are leaving large amounts of money and followers on the table.
There are plenty of content platforms that would be an excellent, natural fit for your existing content. As long as you can find the right one, you can start reposting your existing website content there to get more followers, subscribers, credibility, and overall website revenue.
You don't need to post on every site, just one or two that really fit with your message and audience. There are millions of people who are interested in your topic; you can easily reach them by just posting your work right where they are.