Every day, thousands of successful website owners are leaving money on the table.
Through tools like Ezoic, you can earn far more website revenue than most website owners in terms of ad revenue. But content creators of every kind have been making billions (yes, billions) of dollars over the years in several proven, viable, non-ad-related ways. Below are five of the most simple non-ad-related income streams you can start using to make an extra $3000+/month in website revenue.
1. Online Courses
In its most basic form, most websites are giving people information  —  answers, solutions, and help in creative, entertaining, convenient ways.
There are plenty of ways to deliver that information  —  articles and eBooks, podcasts and videos, etc. Online courses are an excellent method to deliver your site's information in more nuanced, specific, or expansive ways (and are popular products that have been accepted by the masses for years). As Influencer Marketing Hub put it:
"Are online courses profitable? Yes. They're actually one of the best business models you can adopt as a digital business because they're in demand and more and more people are willing to pay top dollar for them."
According to Think Impact, the overall online learning market was valued around $200 billion a couple years ago and has continued to see steady growth, helping content creators make enormous website revenue. You could spend dozens of hours researching how to make an online course, but the premise is simple: your website has fans that want more of your content, and if you can give them special, exclusive, unique, more convenient, or more quality content, they'll pay you for it if you package it in an online course.
It's simply a matter of writing/recording your content, putting the information in videos/articles, and selling that product through your site. Online courses are a great starter product for your audience, and you can expect to see strong sales rates from your newsletters and promotional posts about it.
2. Coaching Programs
Coaching has become one of the fastest growing business industries in the world  —  the ease of virtual communication paired with the need for training in the post-pandemic world has made online coaching an extremely lucrative industry.
If you're used to writing and producing content for your website, the work is already almost done. All coaching entails is simply teaching one or more people that information live. 
In essence, coaching is just another way to deliver information. It's also one of the most lucrative income streams a site can have, because you can't put a price on results — you can charge significant amounts of money, and people will be happy to pay if it gets them what they want.
Take dog training. It's a very popular topic  —  plenty of new dog owners want to have a good dog. You can't really put a price on teaching a family how to have a well-trained obedient dog, and you could realistically charge anywhere from $20/hour to $200, depending on the result you can deliver. 
Whatever you're already teaching your audience on your website can easily be translated into a coaching package. Many website owners make the majority of their income through coaching alone, because they already have all the ingredients: their customers, the information, and the method of delivering it to them.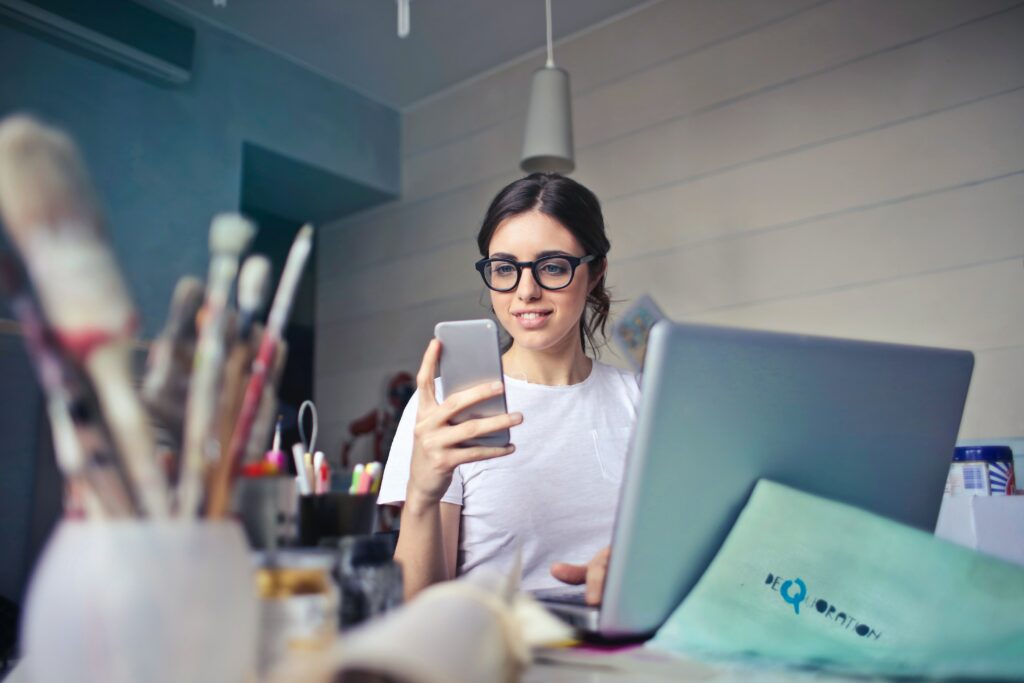 3. Affiliate Links
While this income stream isn't particularly new, it's still a wildly successful option. In addition to ad revenue, you can start including hyperlinks to relevant products or services in your content.
Here are some examples to help inspire you:
If you write about personal growth and self-improvement, start including affiliate links to popular/relevant books, courses, and coaching programs about that topic
If you make videos about traveling abroad, start including affiliate links to transportation methods (plane/bus/taxi tickets, etc.), hotel/hostel discounts, or festival/event experiences
If you help people with fitness/nutrition, consider linking to popular workout equipment, supplements, or diet programs
This takes a bit of manual work. But it doesn't take much to start seeing significant website revenue stream in — all it takes is one optimized post full of current, helpful information to start seeing a spike in traffic and revenue. If you have affiliate links in that article, you can expect to start making more money each month. It's a natural, low-maintenance income stream that lends itself well to your content.
Want an easy place to start? Just use Ezoic's own affiliate program tool. Any publisher can sign up and set up an affiliate account in minutes. 
4. Medium/Quora
One of the easiest ways to start making more money through your website content is simply to put it on other platforms and sites. While social media platforms like LinkedIn, Facebook, and Instagram don't pay you directly for views or traffic, other sites do.
Medium has become one of the most popular writing sites in the world. It's been steadily increasing in views per month, regularly attracting hundreds of millions of views each quarter, and it's continuing to grow. Quora has similar traffic, and has also become one of the premiere go-to websites for information and answers. 
Medium pays writers based on their audience traffic and read time, and you can take advantage of this simply by putting your website content on Medium as well. Quora recently launched a similar program for writers called Quora+, paying content creators for their monthly traffic and engagement.
Adding your existing and future content to these kinds of sites is an excellent way to maximize your website revenue for virtually no extra work. Why not get paid directly for your traffic and views, while also attracting new readers who are actually looking for your kind of content?
5. Membership Access
In the past few years, paid newsletters and exclusive membership access have become normalized and viable for website owners. This income stream's best strength is providing website owners with consistent monthly income they can count on and plan for.
There are plenty of tools that help you accomplish this setup. Substack is one of the largest paid newsletter platforms, and several others like Ghost are also gaining prominence. Essentially, you invite your readers to pay a small monthly fee (around $5 to $10) to get access to exclusive gated content. You might provide more specific content, longer articles, or more nuanced answers and information for your more active users who want more of your work.
$10 a month might not seem like a lot, but multiply that by 10, 50, or even 100 users, and you can see massive growth really quickly. It's a great outlet for more nuanced and specific content that you can leverage into more monthly income.
The key to making a successful membership income stream is to give content your users can't really find elsewhere. You can leverage your story, your personal experience, or your deep knowledge about a niche aspect of your particular topics that readers will be hard-pressed to find in other places.
In Conclusion
Making your first $3000/month in extra non-ad-related income might seem impossible for new website owners  —  many content creators have been working hard for years and have barely earned any money!
But adding several proven, low-maintenance income streams together can really start bringing in significant income over time. You also diversify your income, so that if one (or several) income streams start to fail, you always have others to fall back on for slow months.