Creating an online course is one of the simplest and most lucrative income streams you can attach to your site. They're a market-proven, popular product that millions of content creators around the world have used to gain enormous revenue and build their authority as a thought leader in their field.
But most newer content creators might have a certain hesitation towards creating an online course, especially if they've never made one before. They may wonder: Don't you need to have a video team, or high-end equipment, or an expensive graphic designer to make it all come together? 
The truth is, anyone can create a simple, profitable online course as long as you have a webcam and content that will actually help people. In this article, you'll learn exactly how to create an online course, all the tools you'll need, how much money to charge, and how to publish it so you can start earning income for your site.
Step 1: Create and Compile Your Content
A common myth about online courses is that you need expensive, high-end video equipment and some high-level graphic designers to edit, tweak, and publish your videos.
The truth is, you don't need any of that to make a profitable course. You can use a simple webcam (or even your smartphone) to record yourself and your content. In the beginning, the quality of the videos isn't as important as the quality of the content. 
Seven-figure executive coach Dan Henry uses what he calls the Whiteboard Webinar method, a simple 20-minute video pitch using a whiteboard and some markers, teaching your audience a live lesson using nothing but a webcam and simple hand drawings to invite your audience to buy a full course. Henry was able to earn over 6-figures his first time using this method to his audience. 
You're going to want to write a script first, a blog-type article that lays out what you want to say and what points you want to cover. To limit the need for video editing, you can shoot one-take videos, a few minutes at a time when you teach your students more about your content and topic.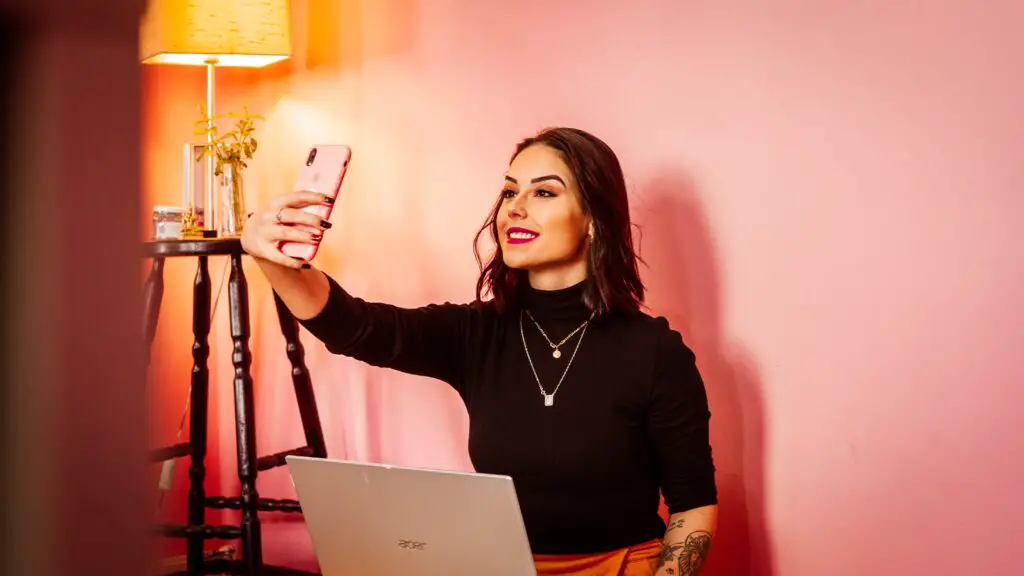 Create as many of these videos as you want; around 30–60 minutes of video time is a good start. Upload these videos online (which you can do for free on sites like YouTube or Vimeo – or if you're an Ezoic you can upload directly to the Video Player and earn more income by hosting on your site as opposed to a third-party). 
Then, think about what other content you want to attach to your course. Do you have any relevant articles, book recommendations, podcast episodes, or PDFs that might boost your video content? What else can you include to make sure your students have everything they need?
For my first online course, I recorded four videos on my laptop webcam, each about 10 minutes long. I attached about three to four relevant blog articles next to each video, some book recommendations on the topic, and some PDF worksheets for students to use. It only took me about three weeks to compile all the content I needed.
Step 2: Publish Your Content in an Online Course
There are countless tools content creators can use to create an online course, many of them free or very inexpensive. 
Some of the best free options include tools like Udemy or Teachable, free online course platforms where creators can simply plug in their content to the site's default online course templates. You can also opt to create your own membership classes through tools like ClickFunnels, Leadpages, or Kartra and make them yourself. 
The actual design of the online course actually isn't as complicated as you think. All you'll need is a secure login page, and a simple layout to put in each section or chapter of your online course. 
For me, I opted to create five sections: an introduction, and four sections of content. I didn't need a designer, programmer, or software engineer for any of this; I just used the simple templates I got from the sites I was using, and plugged in my content. You can include a logo, color scheme, or other simple design layouts. 
You'll also need some sort of sales page, where users can purchase the course with a credit card or online payment. Most free tools like Udemy and Teachable have their own secure payment gateways that you can seamlessly insert into a sales page, or even a blog page on your website. 
As you can see, most of the technical obstacles and set-up are taken care of by the software and tools you use. Twenty years ago, you would've had to code everything yourself directly into your website; now, it's all done for you! You just need to plug in your content into the templates of the software.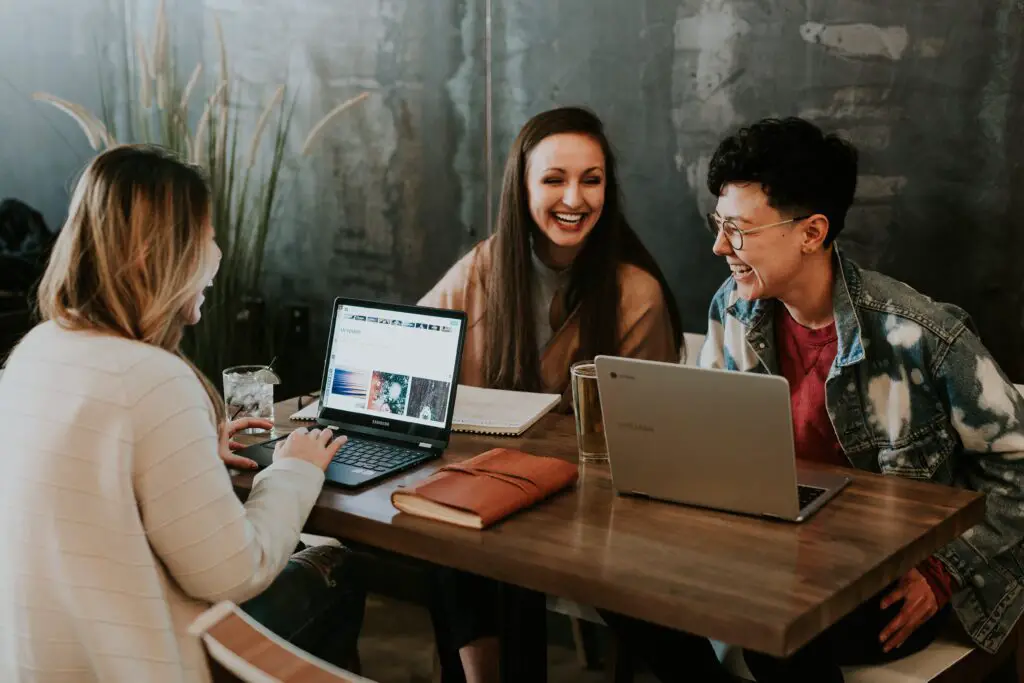 Step 3: Deliver Your Content to Users
Once a user pays for your course, you'll need to set up an automated email system to send them their private login details. Again, you don't need a computer programmer or software engineer to do this: free tools like Udemy or paid tools like ClickFunnels will always have an option to integrate your current email software into their system, or simply send out automatic emails on your behalf.
I sold about 1,000 copies of my self-led online course over 18 months, and I always got positive feedback from my students about my weekly emails I'd send them throughout the course. I'd check in, assign homework, even share new thoughts about the course content I had over time. It was also a great way to upsell new, different, or more expansive products I had that were related to the course. 
Again, your tools and online course software will make this process easy. You can also choose to incorporate any upsells or down-sells for related products your online course buyers might be interested in: books, PDFs, coaching programs, even physical swag.
Three Options to Successfully Sell Online Courses
Once you have all this set up, the next step is actually selling it. Creating content and selling content are two distinctively different skill sets, and it can feel impossible to know how to make good income off your course. The following include a few simple options for selling your first course. 
Option 1: Automated Sales Emails
First, create a simple 1-2 minute sales video explaining what your course is, and the result it helps students achieve. Whenever someone subscribes to your blog or email list, be sure every new subscriber sees the video (through a sales page or automated email sequence). 
Option 2: Manual Sales Messages
Instead of having an automated sales sequence, simply promote your course when you want. This works great for cohort-based courses, where everyone joins at the same time (say, a New Year Resolutions course or a Summertime Workout course). Promote the course beforehand so that your audience knows it's coming when it launches.
Step 3: Affiliate advertising 
Another option for selling an online course is to gather affiliate marketers to help you promote your course. Most affiliate marketers don't expect any money up-front and work on a commission basis, getting a cut from every sale their audience makes. It's a great way to increase passive income, all without spending any money out of your own pocket.
In Conclusion
Online courses are one of the simplest, most lucrative income streams that publishers and content creators can incorporate into their website. It's a tried and proven method that helps your audience learn more about your content while also earning your revenue.
Building an online course doesn't have to be complicated; a simple webcam and written script will do. Use the plethora of online course tools available online to make the entire process much simpler and smoother for you and your students. Online courses are one of the best ways to make a profitable website even more profitable.