If you see your site getting traffic from the source labeled android.googlequicksearchbox, you may be confused and asking yourself what that is exactly. On the other hand, you may be seeing publishers bragging about all their traffic from it.
Like any other publisher, you want to know how people are getting to your site. If you know the sources and what amount of traffic you're getting, you can better cater to the audience and market your site.
What is the Android Google Search Box?
We've seen in the cases of some publishers, they're getting upwards of 50% of their traffic from the Android Google Search Box. While this specific traffic source is a handful of syllables and words, it is essentially just search traffic coming from mobile Android devices.
After sampling about 3000 publishers with earnings over the last 30 days, about 20% of these pubs are getting more than 10% of their traffic from the Android Google Search Box.
The Google Search Box is the default search engine and widget that's built into these Android devices. If you've looked at any of them before, one of the features you may be drawn to is this search bar that's waiting for you to query anything that crosses your mind.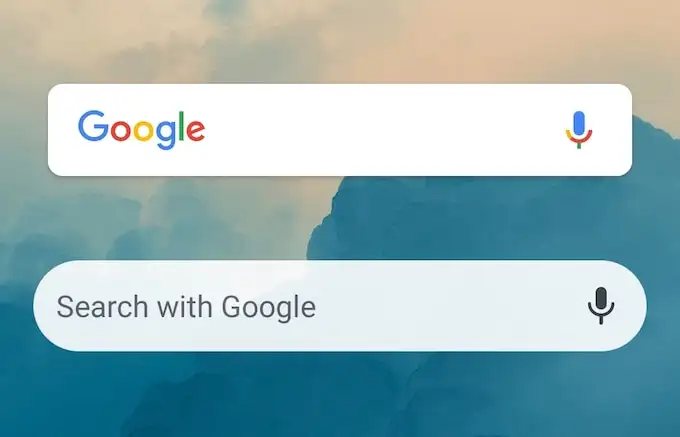 In addition to the search bar built in, traffic from this source is also coming from the Google Search app. This is available in the Google Play Store, made for Android users.
In short, Google characterizes its app as being a spot that "keeps you up to date on your favorite topics", a place where you "never miss the updates you care about". All while giving you the ability to "search fast from your home screen" and "keep searching when you're offline".
Users must be in the Google Search app for this traffic to be classified under this source.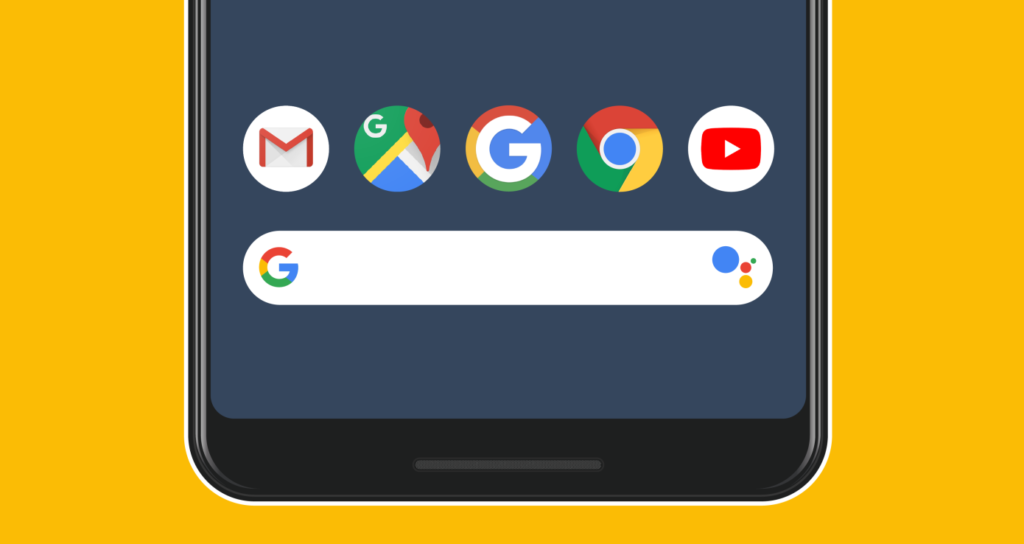 This traffic can also be defined as Android users on Google Discover, as well as the smart assistants built into these devices. This is yet another reason you need to match your content to the searcher's intent. In regards to your content, what would YOU be asking a smart assistant and how can you best rank for those search results?
So if you've been wondering where this traffic is coming from or what exactly this source means, you've found your answer and you can have peace knowing it's valid traffic.
And by the way, out of those 3000 publishers we polled, anyone with 50% or more of their traffic from this source (all the way up to 67%) earned an average of $1485 over the past 30 days.
But how can I get more traffic?
So what's a good rule of thumb? Diversify. We've harped on the long-tail benefits and overall strengths of writing evergreen content. However, if you can tap in and crush the content creation of a trending topic out there, you have this chance to be pushed to the top and explode with visits.
To achieve this, an action item or goal you can have is to find a way to get on Google Discover.
Google Discover is a mobile experience, so keep this in mind when you're making content. Google Discover will also suggest pieces based on the user's history.
For feed guidelines, this is what Google suggests
To make sure Google can find and understand your RSS or Atom feed, follow these guidelines:
Don't block your feed with your robots.txt file.
Make sure that your feed is up-to-date, like you would for sitemap files.
The most important content for the Follow feature is your feed <title> element and your per item <link> elements. Make sure your feed includes these elements.
Use a brief but descriptive title for your RSS feed, just like you would for a web page.
Recommended: Google Search Central Blog
Not recommended: RSS Feed or Central Blog
You can host your feed somewhere other than your domain; Google supports this.
If you redirect your feed, use a 3xx (redirects) HTTP status code so that Google can follow it.
So if you want to be featurded on Google Discover, the technical structure of your site must be sound.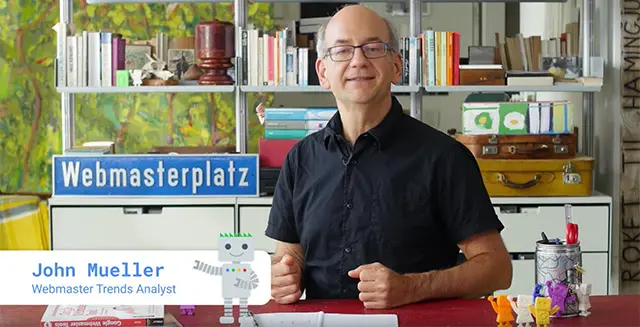 To further explain the phenomena of Discover, John Mueller, a search analyst and search advocate for Google will frequently speak on this topic during his Office Hours live streams where he answers questions from publishers.
John says that Discover is either on or off for your site, and you'll either gain or lose traffic quickly. So while Discover is great, you should not rely on it as a main source of traffic.
To avoid any pitfalls you'll want to make sure the quality of your website is the best it can be and you're adhearing to all Google policies.
Being that Discover is different from web search, websites that are low quality, clickbait-y or have any speck of adult content will not be pushed by the algorithm.
Let's EAT
Another smart item to improve on is your site's Expertise, Authoritativeness and Trustworthiness (EAT).
EAT is a core part of Google's metrics as it has been mentioned for over 10 years. It is essentially a template on how they rate sites. It is there to ensure the content people consume is not going to be harmful and is going to be useful.
While we don't exactly what factors go into this, we do know it is most important for YMYL queries and sites. For example, if you're looking for parenting advice, or what kind of specialist should I go to for an injury.
Google wrote an excellent piece here on tips to better your EAT.
Schema
After studying these successful publishers, they also have good schema markup in common.
While you don't need to apply special pieces of schema structured data to get your content in Google Discover, it does make sense to make sure that your schema implementation is top-notch. You must give as much information about your entities whenever you write about something.
Moreover, describing your content well also goes for what's happening behind the scenes. If you support your entities with great structured data, search engines can use that data to get a firmer sense of what your content is about — and who wrote it.
Generally, your site should be structured, have a good user interface, and be easy to navigate.
Look for Android Google Search Box in traffic sources
Let's bring it back to Android and Google Search Box. To look at where your traffic is coming from, pull up your Big Data Analytics and look at the Traffic Source Report under the 'Traffic Sources' tab.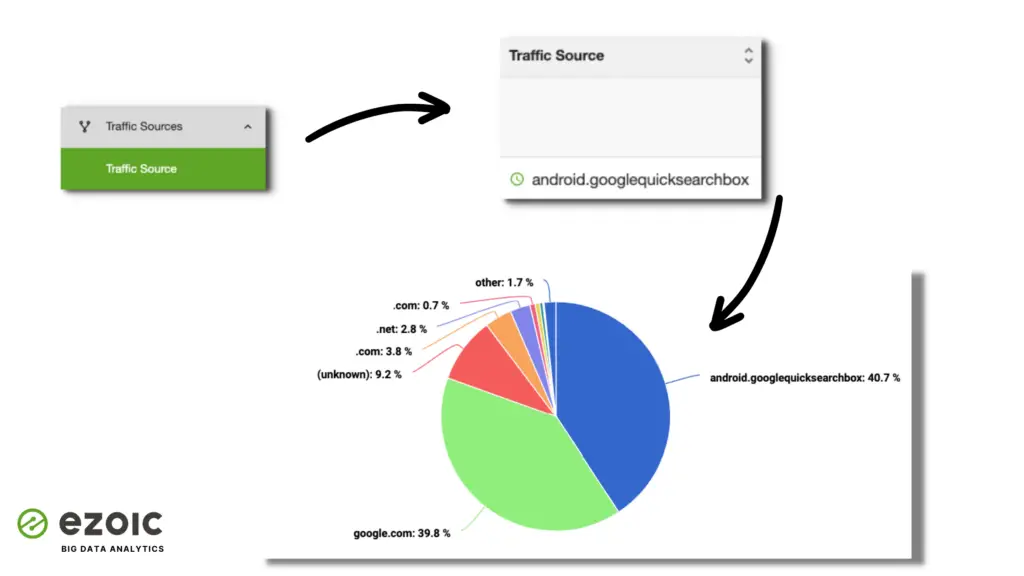 Above you'll see some of the landmarks on your Ezoic dashboard in the representation to getting to the report. We'll link it here for you though, just in case.
In Conclusion
To wrap up, if you're seeing Android Google Search Box traffic, it's an encompassing term. What's included? Users on the Google quick search bar on their home screen, searching in the Google Discover app, and the use of smart assistants.
Whether you're relying on your main sources or traffic or not, looking into what encompasses android.googlesearchbox may be worth your time and leveraging it could provide you with even more traffic.
We know, the world of search can be complicated to look at, understand, and draw conclusions from. Your head may explode after reviewing your Google Analytics, Search Console, and Ezoic Big Data, amongst any other plugins and tools at your disposal.
However, what's important is growing your traffic and using your resources to best identify spaces you can fill and succeed. Taking the steps outlined in this article will get you there.