If you're here, you probably have the intuition that visits and pageviews translate into ad revenue.
But you may be asking questions like, how can I get my website to make money? Or what are best practices in improving my site and getting traffic?
All publishers are aiming to increase their traffic and generate more revenue from their ad placement.
We'll talk about ways to measure your traffic and ad revenue as well as how to build your website around the content you love and benchmarks to achieve.
What should I measure for website traffic?
You may be searching for a more all-encompassing metric for your earnings and traffic rates. Something that gives you a reality for your website. This is EPMV!
EPMV (earnings per thousand visitors) is revenue made by publishers per 1,000 visits. This accounts for revenue from multiple pageviews, and can be used to measure all revenue sources, not just advertising impressions.
A common misconception is to look at CPM or RPM. These are metrics made for advertisers! The words cost and revenue are in the acronym.
These metrics don't account for multiple pageviews, and is simply the cost to advertisers for ads. There's also no way to tell who is a high-earning or low-earning visitor type.
EPMV will automatically take into account the impact your ads have on bounce rate and page views per visit.
If the bounce rates go up (bad!), or the pageviews per visitor go down (worse!), then this is reflected in the EPMV.
Daily traffic isn't telling you the whole story either.
Whether or not you use Ezoic, you need to keep track of your EPMV to help take into account seasonal changes in traffic going to the site. You need to know how well the site is being monetized irrespective of whether you had a big traffic day.
Example of EPMV storytelling
One day you make $500 from 100,000 visits – was that good or bad?  
The same day last week you made $380 from 60,000 visits
Wouldn't you think it's better to make $500 vs $380?
While it's better to have a higher income, just looking at daily earnings as a monetization metric doesn't tell us that the previous week was better monetized.
Which was better?  EPMV tells us:
This week was $500/(100,000/1000) = $5 EPMV 
Last week was $380/(60,000/1000) = $6.33 EPMV 
So, even though you made more money this week ($500) – the EPMV shows me last week was better monetized. The idea is to make the most money from the least amount of visits because your ads are optimized!
RPM, CPM and daily revenue monitoring can give you a signal, but are also prone to giving off false positives (e.g. higher RPM, but lower overall earnings) and are not a reliable or scientific way of monitoring your monetization success.
---
A basis for website traffic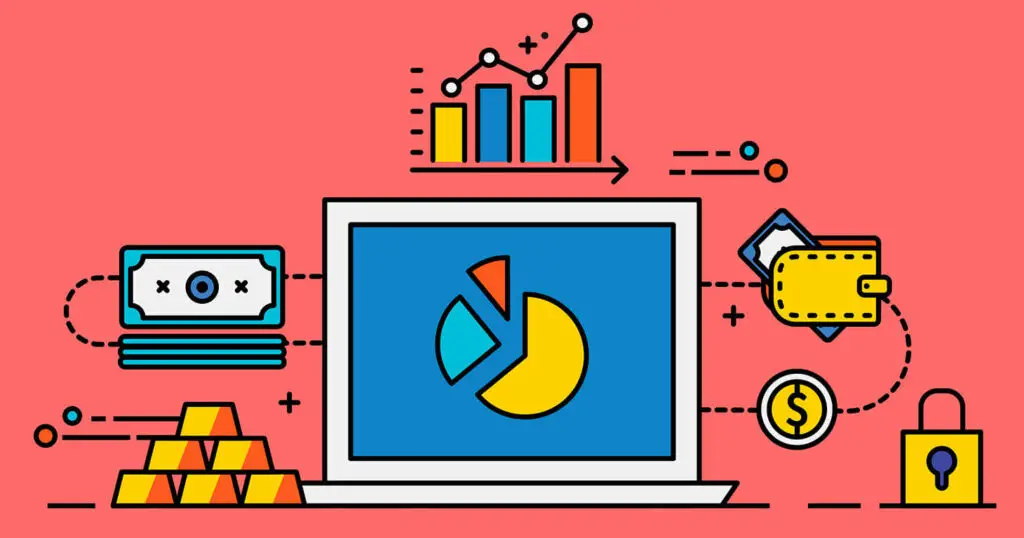 We see the same question everywhere – how do I build my traffic and how long should it take?
Think of it as a marathon and not a sprint, as it's a long-term investment and goal.
From experience we've seen from our publishers, a common benchmark is to see a noticeable uptick in traffic or ranking well in keywords around the 9 months to a year time frame.
It all depends, but we've seen exemplary sites grow to 40,000 monthly visitors in about 3 months. It's all about how much time you spend building!
Ultimately, these are the largest areas you'll gain traffic from: Search engine organic traffic, social networks, email marketing, and any paid traffic (Facebook ads and Google ads).
We're all looking to build and maintain our website traffic. Here are some pieces of insight around content that may work for you and transform your site.
Understand your following
Study your demographics and identify your target audience. It's critical to know what their interests are, that way you can cater your content.
You should also know how people find and share your content before you even create it.
Knowing this helps you create your content to conform to the platform where they're most active.
An inspiring post on Medium says, "a successful story is one that serves your loyal readers and demonstrates increased engagement from your most faithful followers."
Share previous content
Remember to bump up previous content you've made as it's still likely of interest to your audience. As an aside, make evergreen content that you can blast out every so often.
It's okay to promote existing content. Link to your past content in your new blog posts, share on all social media platforms, and do it again since social media is a place where it's fine to post different content leading back to the same blog post.
To better help you with what to repost, you can actually look in your Ezoic dashboard for your higher earning blogs and pages. That way you can be in touch with your audience and make more of what they're interested in.
Repurpose your content
Along the same lines of continuously sharing content, it's important to hit all of your avenues in order to drive more traffic to your site.
Post the same copy, photos, videos, links on all of your mediums. This means Twitter, Instagram, Facebook, email newsletters, podcast apps, YouTube, etc.
Trim and chop a YouTube video for Twitter and Instagram. Take a collection of tweets and put them into a newsletter. Share Instagram photos to Facebook. Pull a quote from your blog and make a graphic and blast it everywhere. Possibilities are endless.
You've already made the content, just distribute it wider! Working smarter.
Focus on leads you already have
Similar to understanding your following, spend time mastering your current audience. This may be on the back burner since you're focusing on growing, but these pieces can go hand in hand.
Spending serious time figuring out what your existing customers and prospects need is always a profitable exercise.
One successful way we keep a pulse on our customers is asking them questions.
Not only does this show you truly care, it brings new content and opportunities to the forefront.
When your visitors say they've been needing something in particular, you can write a post on this topic, and then send it to them so they feel like they have an entire blog post dedicated to them. That creates a special bond, and leads to increased traffic.
If you're selling on your site, studies show you'll likely see about 65% of your existing customers buy your products compared to the estimated 10% of new customers.
Collaborate
This is another way to build relationships with others in your industry.
You probably know by now how good blogs are for business. If you don't, publishing new content for your audience should be a huge part of your marketing strategy.
A roundup post, however, might not be a part of your content strategy.
Gather up people in your industry, the bigger presence these people have the better, and ask if they would be interested in writing a small section for a large blog post. They will get a feature during their section to show your followers where to find them.
If they agree, they're likely to share the post because they wrote a piece of it. Once they share it, your website is now exposed to their following.
Cross pollination is a tried and true way to grow website traffic.
Put all your materials in one place
If it fits your style, making a page that compiles all of your resources is incredibly useful as it's appealing and can build traffic.
A resource page is a page on your site that is dedicated to recognizing other websites, products and people that you feel your followers would be interested in as well as your own pieces of useful info and documents.
By linking these resources to your site and letting the creators know, you create positive relationships with others and build trust in your niche.
Quit thinking in terms of visitors and traffic
If all else fails and you're looking for a new perspective take a holistic view and focus on the overall purpose of your site and consider this – you need to be thinking in terms of "people" and "relationships" and your "audience."
Your visitors won't be apt to stick around from you unless you help them out, provide value and think of them as individual people.
To really maximize the revenue you earn per visitor, you first have to maximize the value you provide to them through your content, products and services.
End game in building a website
Hopefully this gave a better, comprehensive look into website traffic and how it ties into your ad revenue.
Ad rates and values decrease or increase based on visitor behavior and visitor behavior is directly impacted by anything on the page that engages their attention.
The only way to understand what works for your website is to test it. You can test and know what models work, if you should show more or less ads, and what content you should create.
There's not always a clear place to start, as it is different for every site. To begin, figure out what you're passionate about and begin testing that. Then the traffic and earnings will come.
At Ezoic, we're dedicated helping publishers educate themselves and solve hard problems through our platform and toolsets.