If you're an online publisher, it's likely you're aware that success often requires the right tools, strategies, and a dash of perseverance. One Ezoic customer's journey serves as a beacon of inspiration for publishers looking to maximize their potential and thrive in the digital realm. We had the privilege of speaking with Ant Wright, owner of Wright Media Group and BlueByNinety.com, to learn about their remarkable success story.
A Year of Transformation
BlueByNinety.com is your go-to destination for in-depth coverage of the University of Michigan Wolverines. Led by Senior Editor CJ Mangum and a dedicated team of sports enthusiasts, the site is committed to delivering the latest news, analysis, and insights that every Michigan Wolverine fan desires.
Their mission is to provide comprehensive and accurate coverage of the Wolverines, offering updates, game previews and recaps, player profiles, and in-depth analysis to keep fans well-informed and engaged throughout the season.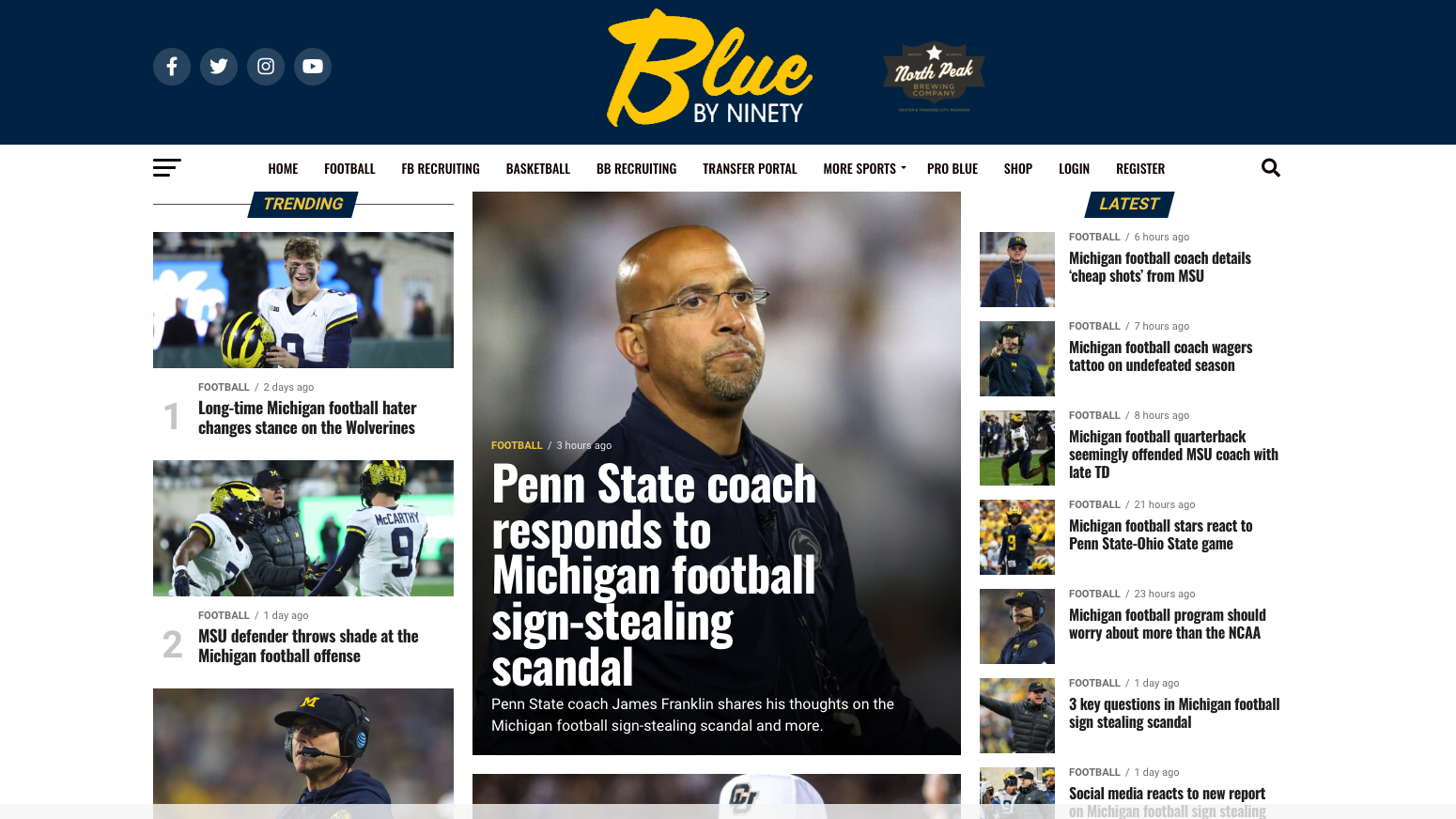 Having become an Ezoic Publisher just over a year ago, Ant and the team embarked on a transformative journey that would change the course of their online publishing career.
The journey began with a pressing challenge that many publishers can relate to – managing multiple websites efficiently. They shared, "We had a dozen or so websites at the time, so easily keeping track of revenue, statistics, analytics, and growth patterns was an absolute pain. It was a process I wish on nobody."
Unfortunatley, the struggle juggling site growth & performance on top of content creation and Google's ever-changing algorithm updates – this is a sentiment several publishers share.
The Breakthrough Moment
The team at BlueByNinety.com came to Ezoic looking for a partner that could streamline all of the things web owners have to manage in modern-day publishing. It wasn't long before they experienced a breakthrough moment that would redefine their approach.
The turning point for BlueByNinety.com came when they decided to make a bold move and part ways with their previous developer to start fresh, reworking the entire site from late December 2022 to early January 2023

This decision led to a remarkable transformation in their website's performance. They shared, "We went from an 'uptime' of maybe 45%-53% to 99.9%. We invested more into the backend of the technology, and not necessarily trusted everything just because it's 2023."
Eye-Opening Analytics
One of the key aspects of their success was their newfound appreciation for Ezoic's analytics, particularly "Engaged Pageviews" and "Average Engaged Time/Visit."
Realizing the impact of these metrics on ePMV (earnings per thousand visitors) and advertiser engagement was a game-changer.
"I'm pretty basic when it comes to analytics, but realizing how much "Engaged Pageviews" and "Average engaged Time/Visit" comes into play for ePMV and advertisers was eye-opening," says Ant.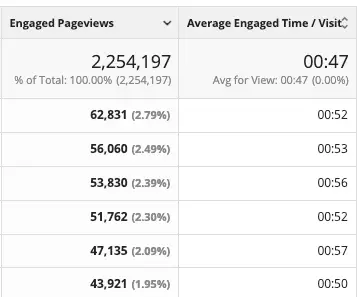 They noted, "It changed the way my editors attacked each article and adjusted their formatting. We broke down the numbers, and losing out on 10-15 seconds of average engaged time is losing out on well over $50,000 per year."
Mobile Optimization and SEO Focus
Armed with insights from Ezoic's analytics, they tailored their content and web strategy to cater to their mobile readers, who constituted almost 90% of their overall traffic.
It's crucial to pay attention to your visitors and where they're coming to our website from, including device type, search engine, and even geographic location. Ezoic's data reporting makes it easy to find and track all of this information, and make informed decisions about your audience.
Ant emphasized, "If there is a cool feature that only works well on PC, we disregard it." This shift in focus towards mobile optimization allowed them to stay aligned with their audience's preferences.
An Endless Pursuit of Excellence
In their journey with Ezoic, they found a valuable partner in Publisher Success Manager, Nolan Fitch, who provided them with guidance, an outsider's perspective, and connections to other Ezoic experts.
"Nolan is a beast," Ant elaborated, "he's always there to give me insight and point me in the right direction of others at Ezoic who would be of help." Their collaboration with Zach Ashmun on SEO proved to be particularly fruitful in countering challenges posed by Google's updates.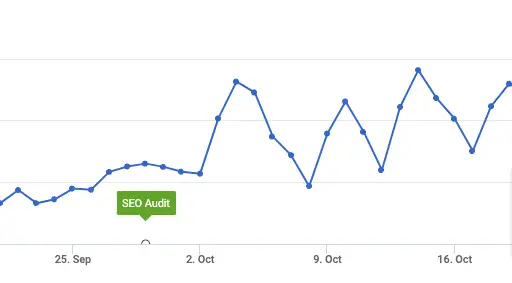 What truly sets this customer apart is their unwavering commitment to improvement. They shared an example of their dedication to growth, saying, "Nolan has opened up a world where we don't see a ceiling, and our writers are starting to understand their power." Their attitude has propelled them to achieve remarkable results and drive their websites to new heights.
Ant's journey with BlueByNinety.com is a testament to the power of partnership, data-driven insights, and the resilience required to excel in the world of online publishing.
As they continue to evolve and adapt with Ezoic by their side, their success story is a source of inspiration for publishers everywhere. Ezoic's role in their journey showcases the potential for publishers to unlock new levels of achievement and thrive in the digital publishing landscape.
Go Blue!