Welcome to Publishing Pulse, your weekly source for industry updates in online publishing. Stay informed about the latest trends and breakthroughs in the ad ecosystem, content creation, SEO, AI technology, and monetization. 
If you prefer to listen to industry news, you can tune in to The Publisher Lab podcast. New episodes are released weekly on Thursday.
Understanding Google's 'Gatekeeper' Designation in the EU Landscape
The European Commission will enforce the Digital Markets Act (DMA) from March 2024, labeling Google and other tech giants like Apple and Amazon as "gatekeepers" to boost competition in the tech sector. These companies must follow new rules within six months, encouraging more user freedom in choosing default apps and promoting the use of alternative app stores.
Google plans to update products such as its search engine and app store to comply with DMA, aiming to balance regulatory demands with a good user experience. The initiative also advocates for fair competition in e-commerce and social media sectors, requiring big tech firms to allow other app stores on their devices and ensure messaging app interoperability.
As the 2024 implementation date nears, Google is preparing to work constructively with regulators to adapt to the new digital market landscape. On this week's episode of The Publisher Lab podcast, our hosts, Tyler Bishop and Manny Ramos, expressed skepticism about the effectiveness of such regulations. They mentioned how previous regulations, like GDPR, ended up placing the burden on publishers rather than the tech giants.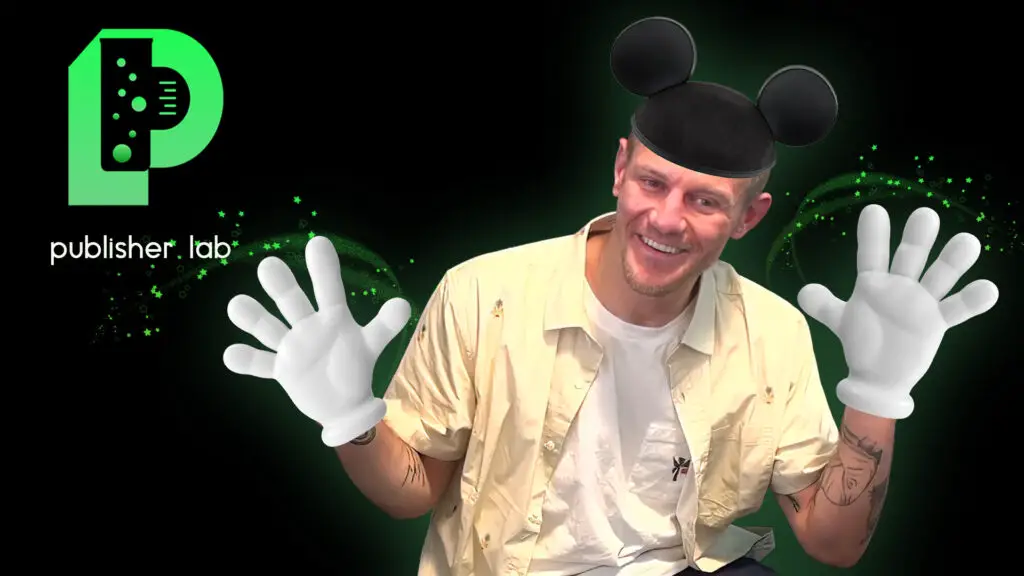 Google Moves to Dismiss Gannett's Ad Tech Allegations
Google is seeking to dismiss a federal antitrust lawsuit brought against it by Gannett, the US's largest newspaper chain, which blames Google's hold over digital advertising for diminishing its revenue. Google refutes Gannett's allegations, highlighting the dismissal of similar claims in a Texas-led lawsuit last year and pointing out Gannett's delay in filing the suit, which it argues surpasses the Sherman Antitrust Act's four-year limit.
While Gannett generated $2.9 billion in revenue last year predominantly through its over 200 local daily newspapers, Google's parent company, Alphabet, garnered $282 billion, mainly from digital advertising. Noteworthy is Google's $1 billion pledge to aid news publishers via its "News Showcase" initiative, which does not include Gannett.
A judge from the Southern District of New York will determine the case's progression. Meanwhile, separate antitrust legal battles involving Google are unfolding, including a forthcoming lawsuit from the Justice Department concerning Google's search protocols. 
"News publishers have weak cases against Google because they rely on Google to list their content in the news carousel," says Tyler, "Forcing Google to pay publishers for their content could lead to a race to the bottom in terms of content production."
X's Legal Challenge: Is California's Transparency Law Unconstitutional?
X (formerly Twitter) is suing over California's AB 587 law, alleging it infringes on free speech rights. This law, enacted a year ago, mandates social media firms to publicly disclose their content moderation policies concerning several issues, including hate speech and disinformation.
X maintains that the law coerces platforms into suppressing legally protected content labeled as controversial by the state, essentially imposing state-sanctioned terminology and compelling speech. It argues for its right to "editorial" speech, akin to newspapers, enabling it to oversee content on its platform.
According to TechCrunch, assemblymember Jesse Gabriel, who crafted AB 587, regards it as a tool fostering transparency, in contrast to X's perception of it as a governmental overstep. The litigation, still in its infancy, thrusts into the spotlight the delicate balance between mandated and free speech in the realm of content moderation and calls into question the extent of government intervention in overseeing social media platform operations. The case's resolution promises to shape the future of content moderation regulatory landscape.
Artists Rally Behind Generative AI
Artists are reaching out to Congress via an open letter, urging their participation in the deliberations on the regulation and delineation of generative AI. They accentuate that AI and related technologies are not new in the art realm and serve as vital creative instruments, debunking the notion that they facilitate data pilferage.
These artists are advocating for a regulatory environment where AI fosters collective good rather than serving as a tool for big corporations to exploit creators. However, the letter fails to address the substantial critique that exists within the artist community, highlighting issues such as intellectual property infringement and non-consensual commercialization of artists' works.
Our hosts agreed with the artists' perspective, highlighting the value of AI as a tool for artists to bring their visions to life more efficiently, but acknowledged the issue of copying someone's artistic style and believe that it is a separate problem from the use of AI as a creative tool.
Is ChatGPT Declining? 
According to Arstechnica, a study by researchers at Stanford University and UC Berkeley has noted a possible deterioration in the performance of GPT-4, citing increased usage as the cause of perceived issues. The research, which focused on a variety of tasks, including math and code generation, found a notable dip in the system's function of identifying prime numbers. The researchers also noted the AI-generated shorter responses and filtered out more offensive content, becoming safer but also less explanatory and acquiring new quirks.
While some suggest GPT-4 is "dumbing down," experts believe it reflects the continuous development's challenges and the subjective nature of AI "improvement." The changes might be a result of attempts to make the model safer, affecting its other capabilities unintentionally. It highlights the ongoing challenge in AI development to maintain performance while enhancing safety and other aspects. Adjustments in the AI's fine-tuning could lead to such unforeseen consequences, showing the complex task of evolving AI systems without negative side effects.
"One theory is that these models have been broken down into smaller, more specific models to optimize performance and adapt to the increasing demand for edge computing and server-side optimization," says Tyler.  
Google's AI Vision: Online Content Availability with an Opt-Out Choice for Publishers
Google has suggested revising Australia's copyright laws to let AI freely use digital content for training unless publishers choose to opt out. The tech giant envisions a system akin to the robots.txt standard, where publishers can signal if they don't want AI to access their material. While this approach could facilitate AI's learning from a vast array of data, it raises concerns about potential content duplication and brand identity issues. Google sees this as a step towards adapting to emerging AI and research demands while providing publishers with control and choice over their content's usage.
How Charter-Disney Negotiations Might Shape Streaming's Future
Disney and Charter Communications have reached a deadlock in their negotiations, resulting in Disney pulling 19 of its channels, such as ESPN and ABC, from Charter's offerings. The dispute arises as Charter, paying Disney $2.2 billion yearly for linear TV content, now also demands free streaming content access for its subscribers. Disney, treating its streaming and linear TV services as separate entities, disagrees with this proposition.
As the popularity of streaming services surges and cable TV viewership declines, the tension escalates. While Charter has offered its subscribers a $15 rebate and recommends FuboTV, Disney is directing users towards Hulu + Live TV. Meanwhile, Disney is contemplating a direct-to-consumer ESPN product by 2026, potentially involving partnerships and selling a minor stake in ESPN.
This dispute mirrors the shifting landscape of television consumption, characterized by a decrease in traditional cable subscribers and a rise in broadband users, with Charter being open to exploring new collaborative models in response to changing consumer preferences