Welcome to Publishing Pulse, your weekly source for industry updates in online publishing. Stay informed about the latest trends and breakthroughs in the ad ecosystem, content creation, SEO, AI technology, and monetization. 
If you prefer to listen to industry news, you can tune in to The Publisher Lab Podcast. New episodes are released weekly on Thursday.
Concern Grows Over Made-For-Advertising Sites (MFAs)
The advertising community is facing growing concerns regarding made-for-advertising sites (MFAs), platforms known to divert substantial funds from authentic publishers. According to Digiday, recent audits highlight an urgent issue, revealing that 15% of advertising budgets are unintentionally allocated to these sites, thereby fueling debates and blame-shifting in the industry. Despite the long-standing presence of MFAs, the industry has maintained a slow response, often leaning on plausible deniability until confronted with irrefutable evidence.
The root of the problem seems to focus on reach rather than the quality of engagement, paired with a tendency to overlook issues such as ad fraud and data leaks. 
This piece shed light on the concerns within the advertising community about websites created solely for monetization. These sites often feature excessive ads and low-quality content, using arbitrage and AI-generated content to generate revenue quickly. However, our hosts on The Publisher Lab podcast argued that the overall quality of internet content hasn't necessarily declined, but rather, the methods and creativity of spammy websites have evolved. 
The Slow Burn: Video Ad Specs Adoption Takes Time
In March, new classifications for video ads were launched with the objective of enhancing transparency in advertisers' acquisitions. However, according to Adweek, publishers are facing difficulties in embracing these standards, with only about 20-30% managing to implement them so far. This slow uptake is attributed to several issues, including the absence of financial motivations, firm implementation deadlines, and adequate support from Supply Side Platforms (SSPs).
The unclear delineation of responsibility regarding the enforcement of the standards further exacerbates the issue. While The Trade Desk has advocated for adopting these classifications, it has failed to stipulate a definite timeline for enforcement, leading to a stagnant progression in uptake.
Media purchasers express dissatisfaction over the low quality of programmatically accessible online video, a predicament publishers acknowledge but find little incentive to rectify. The fear of experiencing a decline in revenue owing to reclassification and disparities in Cost Per Mille (CPM) also deter publishers from transitioning to the new standards.
On this week's episode of The Publisher Lab; our host Tyler Bishop recalls a previous issue with Facebook overcounting video views, leading to inflated metrics. He also noted that publishers and advertisers are struggling to adopt new video ad classifications due to unclear responsibility and financial incentives, and predicted a significant disparity in this area.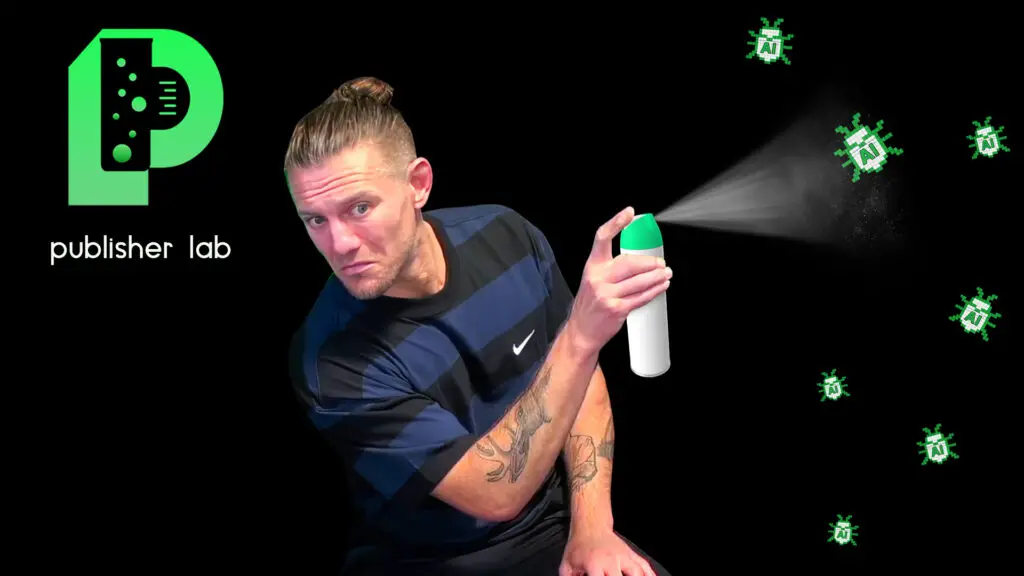 X Harnessing Public Data in AI Models 
X has revised its privacy policy to permit the gathering of users' biometric, job, and education histories. This data, along with publicly accessible information, is slated to be utilized in training the machine learning and AI algorithms of the company. 
Elon Musk, the proprietor of X, has substantiated the modifications, emphasizing the exclusive usage of public data, thereby excluding direct messages or confidential details from the data acquisition. Musk, who harbors aspirations of venturing into the AI arena with a new enterprise named xAI, has previously indicated the potential role of "public tweets" in educating xAI's AI models. He has also criticized other industry leaders for capitalizing on Twitter data for their AI programs. According to statements on the xAI website, a collaborative approach is envisaged, involving X along with Tesla and other entities.
"While I believe that Twitter's data could be valuable for AI development, Manny raised concerns about the quality of information and the use of biometric data," says Tyler. Our hosts also touched on the close collaboration between Twitter and Elon Musk's companies, such as Tesla, in collecting data for AI.
Limited Engagement: Pew Highlights ChatGPT's Reach Among U.S. Adults
ChatGPT, the AI chatbot generating considerable buzz, has been tried by 18% of American adults, according to the Pew Research Center and reported on by Search Engine Journal. While awareness about the chatbot is relatively widespread, only 24% of those familiar with ChatGPT have actually used it.
The primary applications for ChatGPT are entertainment and learning, with a smaller subset of employed users employing it for professional tasks. When it comes to potential job impacts, survey participants perceive professions like software engineers, graphic designers, and journalists to be most at risk from chatbot technology.
AI is seen more as a tool rather than a replacement for human creativity. Meanwhile, major websites are blocking AI crawlers from accessing their content to prevent unauthorized use and potential exploitation of their content.
Content theft is a concern among web publishers, but there are potential solutions for protecting intellectual property. Databases can be created where content creators can upload their work and have it cross-checked against existing models and information. This would require others to license the content if they want to use it. Our hosts discuss these regulation possibilities in more detail on this week's episode of The Publisher Lab podcast.