Today we're answering the question: what does missing field data mean? And how the lack of this data impacts your Core Web Vitals.
We'll be going over how your website can obtain field data and its pros and cons, what to do without it, and how Ezoic gives you valuable tools for improving site speed.
There will be some overlap with another recent piece. For more in-depth answers you may be looking for about data sets revolving around Core Web Vitals, take a look at Lab, Field, and Origin Data: What's the Difference and How They Impact Core Web Vitals.
How can my site get field data?
This is a great question we're seeing a lot of lately. Ultimately, if you don't have field data yet, your site hasn't had sufficient real-world users to generate a data set.
Think about how an experiment works – Google wants enough visitors that are diverse and represent a big enough sample size before they give you the results.
So how do you get it? As a short answer, your data will populate as your website gets bigger. Once your growth in pageviews and visits reaches a certain number, you'll be able to see your field data.
As an aside, there's no indication from Google about what the threshold is for traffic in order to get field data. At this point we believe there's no magic answer, it purely depends on a multitude of factors like browser, devices, where traffic is coming from, etc.
The best thing to do is to focus on ways to grow your site and get return visitors.
How to improve Core Web Vitals without field data
Under certain circumstances, you won't have field or origin summary data – two sets that account for real user experience.
What you can do to work around is use what's available. Using lab data has value in improving site speed and Core Web Vitals.
A major plus that lab data has built in is that it gives you instant feedback. When you fix elements of your site, you can come back to lab data and see what's changed for the better or worse as a reaction.
A downside is that the data may not be able to represent any real problems your users could encounter. We'll cover this next.
What about the differences between field data and lab data?
Field data is a breakdown by page of real-world data and actual users. It's a 28-day average of data collected to represent real user experience. As it implies, these real users can have incredible variance based on devices, browsers, and network connections
Lab data on the other hand is data that's tested on one machine within a controlled environment and particular network configurations.
As a result, the values may differ.
This is something that we make sure our users in Leap are aware of.
The note at the top is important to read also, saying that the data shown may not reflect real user's experiences.
If you expand, we let you know that,
"Field and Origin Data are populated using real user data found in the Chrome User Experience Report (CrUX) provided by Google. If a site does not have the enough Real-User data to generate this report, you will not see metrics displayed here.
For sites with no Field or Origin data it is best to optimize using Lab Data. Lab data uses emulated testing conditions to provide publishers a way to test and optimize for User Experience and Site Speed while unable to generate field data reports."
Pros and cons of field data
When you do grow your site and have access to your field data, you'll probably be wondering how to make informed decisions based around it.
First, let's talk about all the benefits that come from field data. It's data taken from real user activity over your whole domain. It's the reflection of any real issues your users are encountering. Another advantage is that you can look back historically and see trends.
Now the pitfall, if you're looking at purely field data, since it's a 28-day average, it has very limited debugging potential. The best practice is to pair it with field data when you're looking to troubleshoot.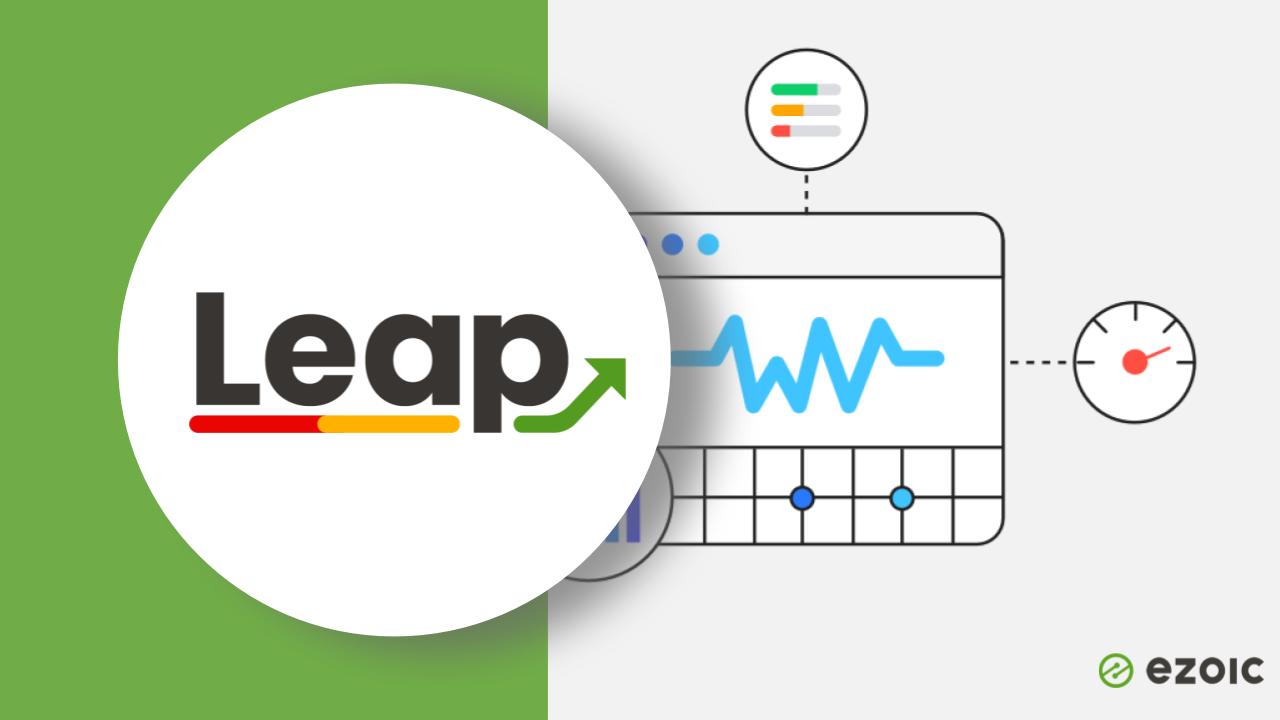 Leap
Leap has been a tremendous asset to Ezoic users in helping them improve site speed. Free for all sites using Ezoic for monetization, Leap is a toolset built for publishers to better their understanding of healthy and fast websites – giving recommendations for action items to take on your site to enhance it.
As we alluded to earlier, Leap will give you all your field, lab, and origin data when it's available. This info is invaluable to troubleshooting and improving site speed. Our goal was to make this a tool that's highly educational for our publishers.
If you don't have access to Leap at the moment, you will very soon as it's coming to the end of the roll-out process. Be sure to check back on your Ezoic dashboard often.
Wrapping up
Remember, all sites are different. With all the communities and info floating around, be sure to take into account your own environment and settings before jumping to a conclusion.
What experience have you had with any of your website's data and how has it helped you with Core Web Vitals? Leave a comment!