Hi there! My name's Anthony Moore, I'm the new Digital Content Manager here at Ezoic. Here, I'll show you how I'll be helping you increase your traffic, boost your revenue, and be a more successful publisher through Ezoic  —  because I'm a publisher myself. 
I've experienced massive success as a publisher; I've gotten millions of views for my work, over 125,000+ email subscribers, a book deal, built a 6-figure business, and became a thought leader in my industry.
…I've also experienced crushing lows. As any good publisher knows, this is a long game. If you can't adapt, you can't survive. Things rarely stay the same, and there's a lot of things out of your control.
I know what it's like to be a successful (and unsuccessful) publisher, and what it takes to truly succeed in this industry. I'll be sharing everything I've learned with you across the Ezoic channels, and I'll do everything I can to help you get as much traffic, revenue, and success as possible.
I spent 4.5 years creating content in the personal development and self-improvement niche with no success. After all that time writing blog posts, creating videos, posting on social media, and writing guest posts for bigger sites, I was still barely getting 1,000 views a month. I was a failed publisher, and had no idea how to succeed. I didn't know who I was writing for, how to track my data, or even create content people wanted to read. 
But in the five years after that, things finally clicked. I was able to build a 6-figure business as a content creator. I got millions of views and became a go-to authority in my industry's biggest publications.
Here are some of the biggest lessons I learned after a decade of being a publisher.
Lesson #1: You Need to Fully Commit if You Want to Succeed
When I first graduated college, all I wanted to do was be a writer. I wanted to have my own blog, write what I wanted to write about, and help people (and maybe make some money if I could).
Well, after 4.5 years, I hadn't succeeded at all. I did everything you were "supposed" to do  —  create a fancy website, create content, learn how to be successful. But after nearly five years:
I was only getting 1,000 views a month
I had less than 200 followers
I had made $40 total
I had no direction, guidance, or plan
I was exhausted, and I hadn't even accomplished anything yet! I was frustrated, burnt out, and was about to give up on my dream entirely.
My wife and I decided to pursue another dream  —  travel the world. So we quit our jobs, sold everything we had, and moved to South Korea to teach English. 
During my first month there, I instinctively knew –  if I didn't make blogging work there, it'd never happen. I realized that until that point, I'd only really half-committed to the dream. I had no more excuses … it was now or never. 
I changed my diet. I completely stopped watching TV and playing video games. I started reading tons of books. I prioritized learning over entertainment. I knew what was at stake  —  if I made this work, my life (and my family's life) would change forever. Despite working a grueling full-time teaching job, I fully committed to being a publisher.
I started waking up at 5 a.m. to write content. Nights, weekends, holidays, and lunch breaks were all dedicated to creating content and really learning how to succeed. I was studying top content creators and modeling my strategy on theirs. I was trying new things, failing a ton, but succeeding in ways I'd never experienced before.
And…it started to work! 
By the end of our year in South Korea, I was getting hundreds of thousands of views a month, thousands of new subscribers, and thousands of dollars (all in non-ad-related revenue). I started giving free trainings and webinars to my followers, which helped me reach my first $5,000 (and eventually $10,000) in 30 days. Best of all  —  it was consistent. When my wife and I moved back home, I was able to support us financially.
If you want big-time success as a publisher, you need to give it a big-time commitment.
Lesson #2: It's More Important to Fail and Learn Than It Is to Look Good
There's so much to learn about being a great publisher. Moreover, what worked last year might not work this year; what worked five years ago might already be obsolete. 
That's why it's so important to be willing to try and fail, learning along the way. If you aren't willing to evolve, you'll probably end up extinct. 
A lot of my successful colleagues back in 2017 and 2018 don't even publish anymore  —  they rigidly clung to their old ways, ways that "worked" for them at that time. But those strategies became less and less viable, and in the end, they lost all their audience and influence. But those publishers willing to create, experiment, and potentially fail invariably experienced more success, and even overcame their biggest competitors. 
I was in danger of becoming obsolete and forgotten myself. I was constantly posting on my blog, but my views were dwindling more and more each month. I was stubborn; I didn't want to change. I wrote more content, I wrote longer content, I worked harder. All that got me was more burnout and exhaustion.
Seeing the writing on the wall, I changed strategies. I chose to start syndicating my content, spreading it out on several platforms. 
It was messy, and I made lots of mistakes on the way. 
But the result? A renewed audience and stellar metrics. I began writing about my personal failures and vulnerability, which stuck out in a sea of publishers doubling down on "looking good." I adapted; I survived. 
Be willing to fail.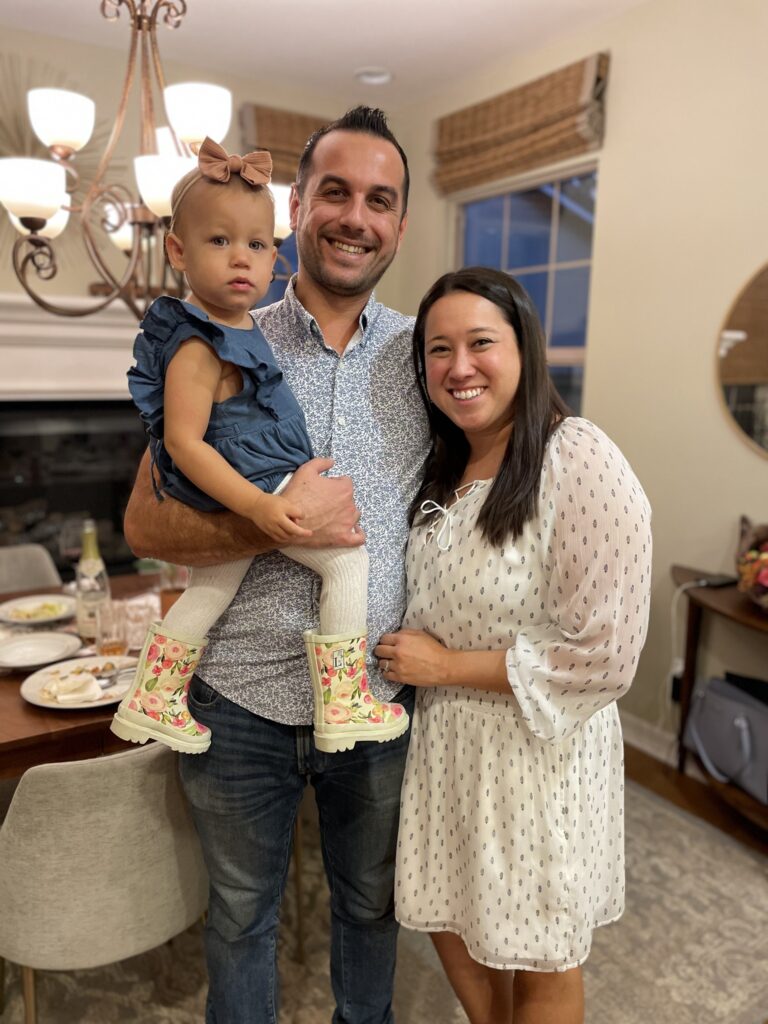 Lesson #3: Spread Out Your Revenue and Create New Income Streams
Any veteran publisher knows that things rarely stay the same . he market is always changing, and there are plenty of factors totally outside your control. If you can't adapt, you can't survive.
I was able to start making $10,000 dollars/month in my first year of publishing because I spread out my income streams. For me, I had six major sources of revenue:
Online courses
Coaching programs
Book sales
Affiliate/sponsorship links
Freelance work
Advertisements
I could usually rely on fairly consistent numbers from each income stream. But each month, one or two income streams might take a huge dive, for reasons totally out of my control , i.e.a Google algorithm change, a seasonal downturn, etc.
The reason I was able to make it as a publisher was because I had diverse income streams . When I was still learning how to be a publisher and make revenue, I was able to stay afloat during low-income quarters because I had multiple revenue sources. 
It's risky for publishers to put all their eggs in one basket. When publishing becomes your full-time job and your family depends on that income, having multiple income streams relieves enormous pressure and helps you stay afloat during slow months. 
In Conclusion
Being a successful publisher is hard; without help, it's almost impossible. 
That's why the entire Ezoic team and I are here. You'll be learning from successful publishers like me who know the real struggles of successful content creation, and you'll have support from us every step of the way. Be sure to subscribe to our blog so you don't miss any important trainings and resources.