It's that time of year again, when Black Friday sales start to emerge, signaling a profitable season for digital publishers. The surge in ad rates during this period means more revenue. Excitingly, Ezoic offers an early gift: a significant update to the Universal Player ahead of Black Friday, designed to boost your earnings.
Leveraging Universal Player for Revenue Growth
Ezoic recently unveiled the Universal Player within Humix and EzoicAds, a tool beneficial for publishers of all sizes. Whether you have your own video content or wish to tap into this lucrative revenue stream, the Universal Player is a key asset. In today's visually-driven content age, video has become a vital source of revenue and traffic growth for digital publishers.

The latest update to the Universal Player, currently available globally, can bring a conservative increase in earnings from video content by at least 10%. Yes, you read that correctly: a conservative estimate of a 10% increase.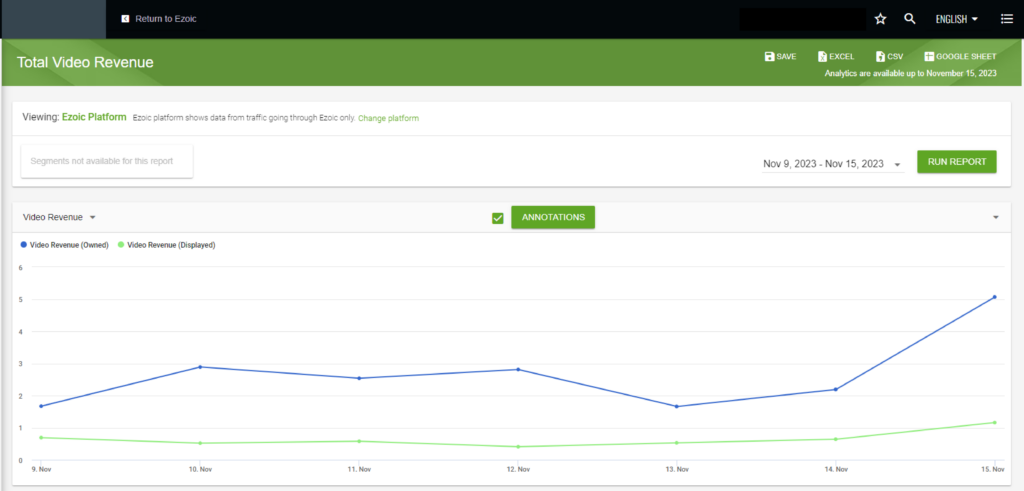 From Food Website: Big Data Analytics

How do I make more money?
Activating this new revenue source is straightforward and quick. Let's break down the process:
To enable the Universal Player without your own video content, follow these steps in the EzoicAds dashboard:
Select EzoicAds
Choose "Ad Types from the top tabs"
Select Floating Video from the rail
Toggle the ON switch
For those with their own content, or wanting to utilize Humix's full suite of tools, enable the Universal Player via the Humix dashboard with these steps:
Select Humix.
Click on "Monetization" from the sidebar.
Activate the Universal Player toggle.
Now that you've enabled it, let's explore why this is a game-changer ahead of the Black Friday ad rush.
Mastering Player Positioning
Think of the Universal Player as the star player on your favorite sports team. Positioning is everything. Whether through Humix or EzoicAds, our intelligent platform manages the heavy lifting, ensuring optimal placement of the Universal Player with a single toggle.
Upon activation, the Universal Player's recommended settings position it within the first scroll of the viewport. Why is this crucial? Both instream and outstream ads, along with floating video content, perform better higher up on the page. This positioning means content and ads start engaging the user earlier in their site journey, boosting revenue potential before they navigate away or switch articles. In short, the recommended settings translate to increased revenue.
If you prefer placing videos lower on your page, be aware that this might reduce potential earnings. The success of instream and outstream ads in generating revenue hinges on their visibility and engagement time on the page. Placing videos too low, especially in shorter content, minimizes the time for ads to engage users, potentially leading to lost revenue opportunities.
Profitable Holidays with Universal Player
This Universal Player update is a significant revenue booster for all publishers, especially during this impactful time of year. You don't have to trust me. You can see for yourself that implementing these steps before the holiday season will bring rewarding results and take less than a minute to implement.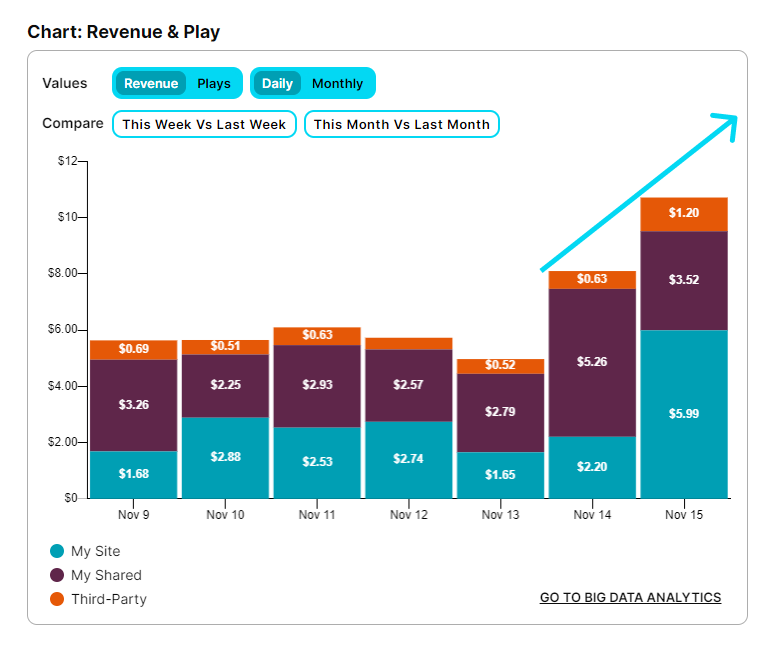 From Food Site: Humix Dashboard
They also set the stage for better revenue and SEO for long-term growth.  Visit your Humix or EzoicAds dashboard now to start boosting your earnings.