This is a guest article is from renowned online entrepreneur and marketing professor, Ron Stefanski.
How to Make More Money With Display Ads by Adjusting Your Content Strategy
Your brand's content strategy has a high impact on your ability to earn money with display ads. If you have general content on your site, you will get general ads that don't pay as much. 
However, with high-quality niche content, you will get niche-specific advertisers willing to spend top dollar to get the optimum engagement spaces. 
For most publishers, this means that you stand to make more money with display ads if you adjust your content strategy. 
In this article, we look at the different ways you can alter your content strategy and the most effective types of content to use. 
We'll also discuss the importance of ad placement to help you make more money, and we'll look at a few examples of successful content strategies that will inspire you.
Advertiser Demand and Ad Placements
Ads work based on advertiser demand within networks. An ad network is a technology platform that acts as a broker or mediator between advertisers and publishers. The platform curates a massive repository of ad inventory from various publishers to sell to advertisers. 
Ad networks are very convenient for facilitating smooth interaction between publishers and advertisers and allowing them to carry out essential transactions. 
With digital ads now comprising about half of the total ad spend in the world, this marketing medium has become the go-to option for most advertisers and publishers.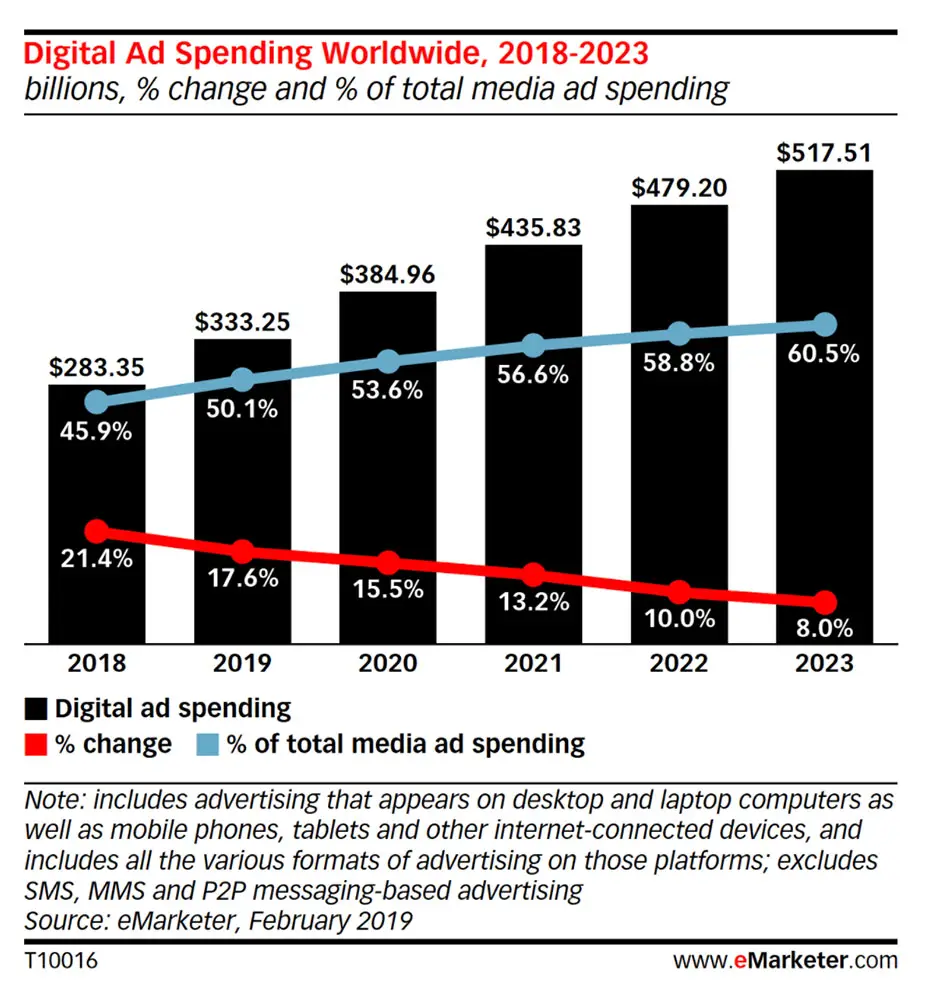 While there are different kinds of ad networks available on the market today, the best ones have one thing in common: to offer advertisers premium inventory at the best prices. 
This means that the more commercial intent there is with any piece of content, the more likely that the ads will pay more because advertisers are bidding higher for that type of content. 
So, publishers are looking for effective ways to increase demand on their inventory, and ad revenue. 
Advertisers are looking for effective ways to secure premium digital ad spaces on relevant websites. 
A great example of a really high commercial intent post is one that I recently wrote about the best online course platforms.  
In this case, all of the different companies that are listed are likely to be advertising in an effort to get website visitors to click on their display ad and learn more about the platform.
Because the competition is so high, I'm more likely to make more money if someone clicks on an ad.
Since ad networks collect impressions from publishers to sell to advertisers, you can see how adjusting your content strategy is the best way to get improved results and make more money with display ads.  
Types of Content
You must choose the types of content that will help focus your content strategy on commercial intent. 
The secret to creating content that advertisers will love is to focus on creating content that gives people what they want. That is what intent marketing is all about. It's the type of marketing that aims to meet the end-user or prospect's intent. 
There are many different types of content that you can use to make your content strategy more focused on commercial intent, such as: 
Listicles

SEO Keywords

Social Media/Viral Focus

How-to Guides

Product Reviews

Video Tutorials

…and so on.
As you can see, there are tons of content you can choose from. The most important thing here is to focus on creating content that has a high likelihood of being searched by people who are ready to become leads or customers. 
Keep in mind that, for the most part, display ads are being served to an audience that is merely browsing online. These are people who haven't taken any steps toward seeking out the advertisers' products or brands. 
That's why commercial intent is so important because advertisers want to find the best opportunities for them to get their businesses and products in front of the right people who actually want to see them and are likely to become leads or customers. 
Choose the Right Keywords
Keywords aren't just about rankings and traffic. There's a very important link between customer intent and conversions. When doing keyword research to adjust your content strategy, you must look for deep intent keywords. 
Once you've made your list of deep intent keywords, you can start creating content for each of them. Think very hard about a keyword's intent before creating content to target it. 
Advertisers look for strong evidence of your web visitors' intent (such as through their keyword search), and they pay more on higher intent keywords that are more likely to convert.
This image shows the difference between the different types of intent from users online: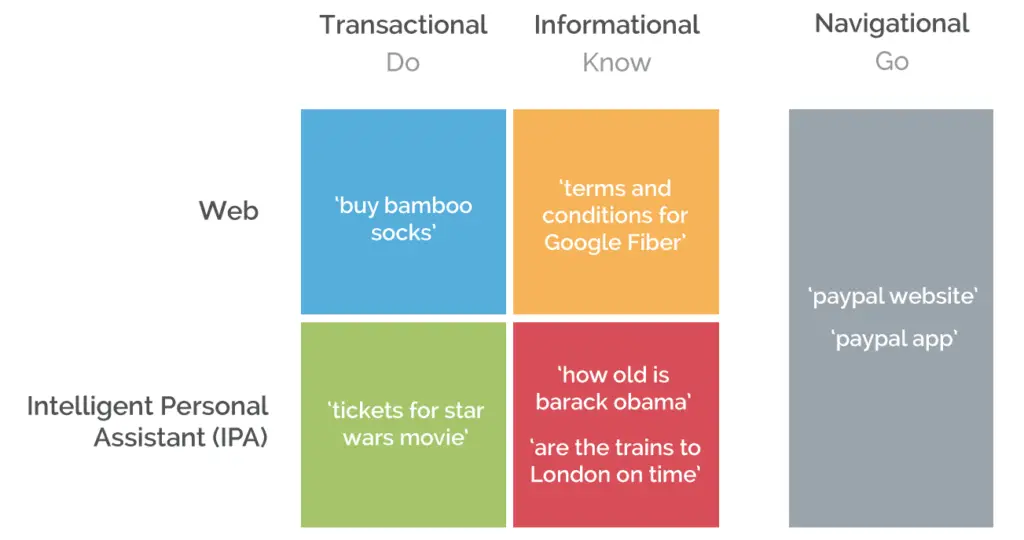 Advertisers focus on two main things when deciding where to place their ads: Contextual Targeting and Placement Targeting. 
With contextual targeting (also known as keyword targeting), the ads are matched to the website using selected topics and keywords. Advertisers' ads are shown on sites whose themes or concepts are contextually relevant, and to site visitors whose activity indicates that there is a likelihood of them becoming a customer at some time down the line. 
With placement targeting, advertisers can choose specific publisher websites where they would like their ads to appear. As with the targeting option above, this is a super-focused method of targeting. 
As you can see, advertisers want to display their ads on sites where they have a higher chance of getting their brand and products in front of the right people, such as users who are searching for information to help them make a purchasing decision. 
So how can you leverage this information? 
By creating "Golden Geese" content for your site. 
This is the type of content that targets high-revenue keywords in your niche. In addition to creating great content, you also need to promote it organically. If you can do this successfully, you will get an increasing number of click-throughs, which gets you closer to those highly-priced ads. 
As an example, you can create affiliate pages with ads. The affiliate links will earn you a percentage for every purchase, while the ads complement the content and offer an additional stream of revenue. 
How to make more money with display ads
When the intent is there, display ads work exceptionally well. But, in order to make more money with display ads, your strategy needs to be focused on advertiser demand. 
Initially, ad networks would sell ad inventory at lower prices than what the publishers would get in direct sales. 
But, that trend has changed thanks to today's super-competitive online advertising world. Now, ad networks offer higher prices than what the publishers originally quoted in an effort to deliver the desired results to advertisers who are clamoring for the best inventory. 
The networks handpick top-tier inventory and sell it to advertisers at marked-up rates, and, for those advertisers who opt to pay higher prices, their ads receive the most optimum engagement spaces. 
The advertisers are happy, and the publisher makes more money—everyone wins. And it all begins with great content that is focused on commercial intent.
Once you've created the right type of content, it's time to reap maximum ad revenue from your site. 
Monetizing Your Website Traffic by Piling On The Display Ads (but not too much)
When putting up ads on your website, remember that the last thing you want is to crush your user experience so that no one will enjoy visiting. 
Not only does it look cheap when publishers have too many ads on their website, but it also slows the website down.
So, the key is to combine popularly sized, well-placed ad units with sponsored posts, affiliates, and content recommendation ads to increase your revenue as much as possible.  
For instance, I recently wrote this post about a website theme/page builder I like to use.  The monetization on that page is focused on affiliate marketing and isn't a good place for ads because it only represents one brand/product.  
If I did put ads on the page, it's likely that competitors may bid to show up, but that's a very limited pool of advertisers, so I'm likely to make more with affiliate revenue.
As you can see, there are a lot of revenue sources you can use to complement display ads, but as with everything else, do not overdo it. 
If you overload your page, it will look cluttered and unprofessional, and you are likely to see very high bounce rates and less RPV (revenue per visitor) overall.
Examples of Successful Content Strategies
Here are three examples of how websites can tailor a content strategy to improve earnings. These websites are targeting high commercial intent keywords, which is a great way to ensure that you earn more money with display ads.
This is a site about topics that CEOs deal with, which means a lot of advertisers want to target that specific audience.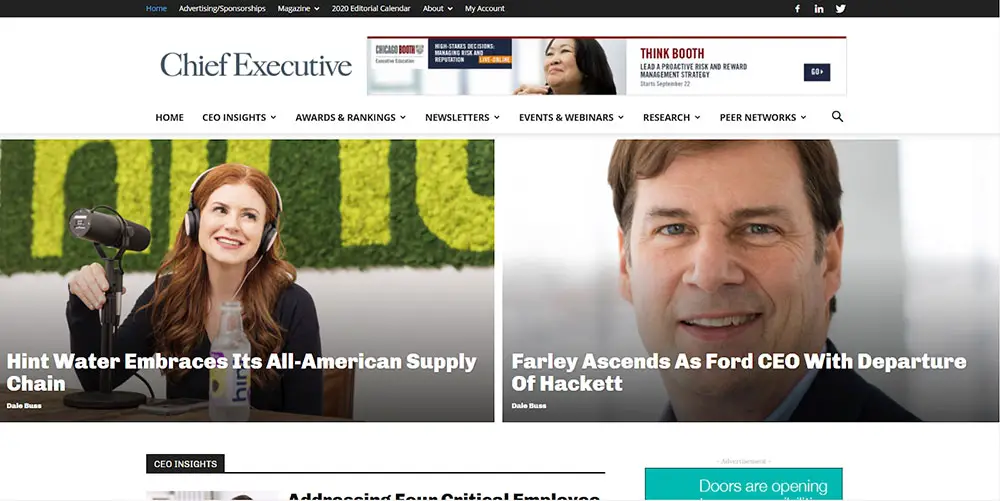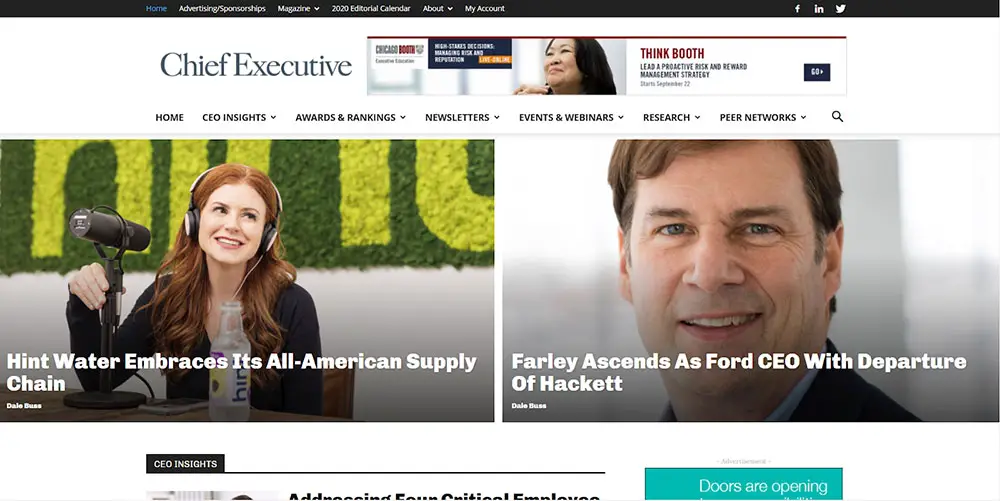 This is a site about survival and emergency preparedness.  They have a significant amount of content recommending various products, and many brands vying for the audience's attention.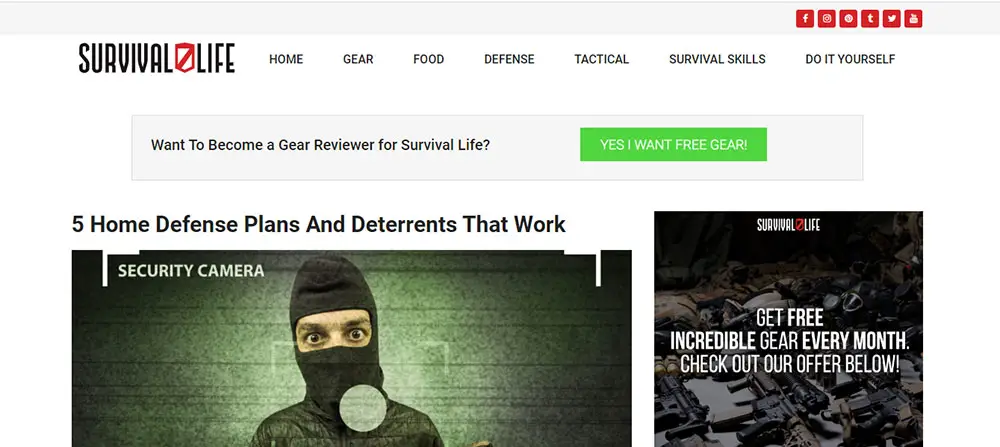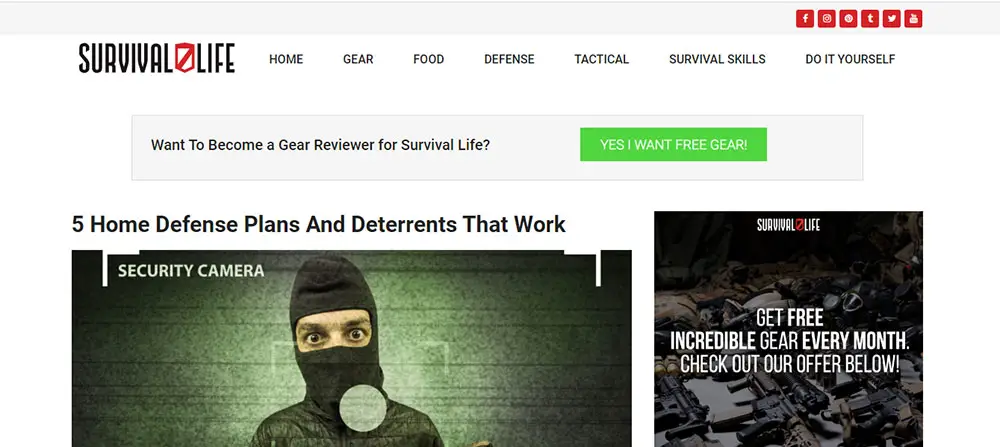 This is a site that helps companies and individuals with branding their businesses.  The audience here is small businesses, and with small businesses, comes a lot of advertisers trying to sell them products.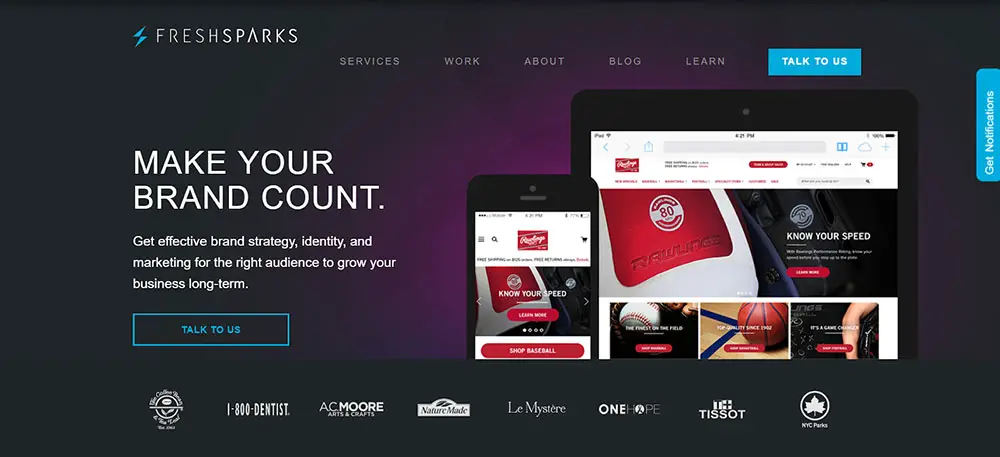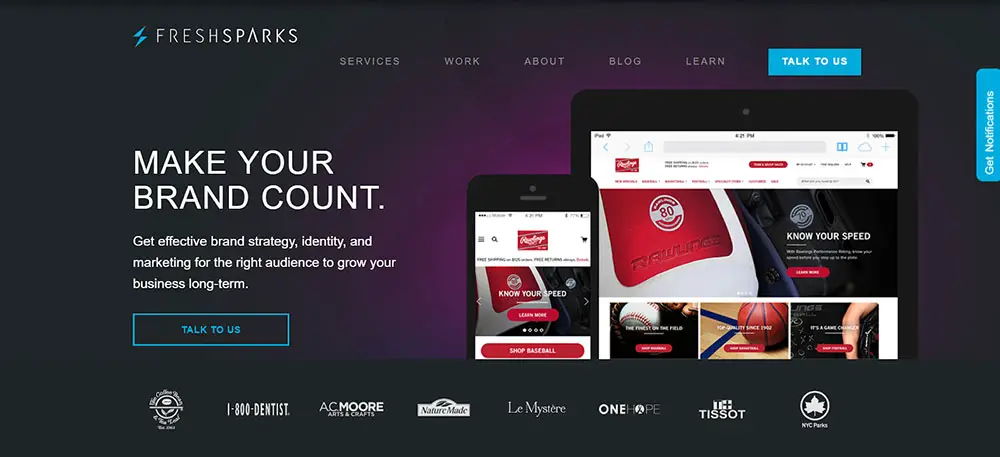 These sites have one thing in common. They are making money from display ads by focusing on creating content around keywords that have high commercial intent. 
You can get started with your own campaign for intent marketing so that when advertisers are choosing where to display their ads, your site is first on their list. 
Get started now analyzing intent, and strategizing how you are going to meet it with your content. Spend less time trying to target or rank for keywords that have no commercial intent. 
Advertisers won't waste their money advertising to low intent audiences, so focus your attention and your efforts where the money is. 
A Wealth of Opportunity
There's a wide range of options available to you as a publisher when you sell through an ad network. You are assured of securing the highest paying buyer for your inventory, thanks to the auction mechanism in place. 
As previously stated, there's something for everyone, and all you have to do is ensure that you position yourself in a way that will sync you up with advertisers who are searching for premium inventory (who also have high purchasing power). 
I've also found that this same principle holds true for brands with a YouTube presence. I've personally adjusted my content strategy to make more money on YouTube simply by focusing on content that has more commercial intent.  
By adjusting the content strategy on your site, you ensure that advertisers get high ROI while you generate immediate value from selling your inventory.
The Importance of Ad Placement
In order to increase ad revenue, it's important to adjust the ad placement for mobile devices. Roughly 52% of traffic is for mobile, and that number continues to grow. That's why this is such an important step in the process of optimizing your content strategy to make more money from your display ads.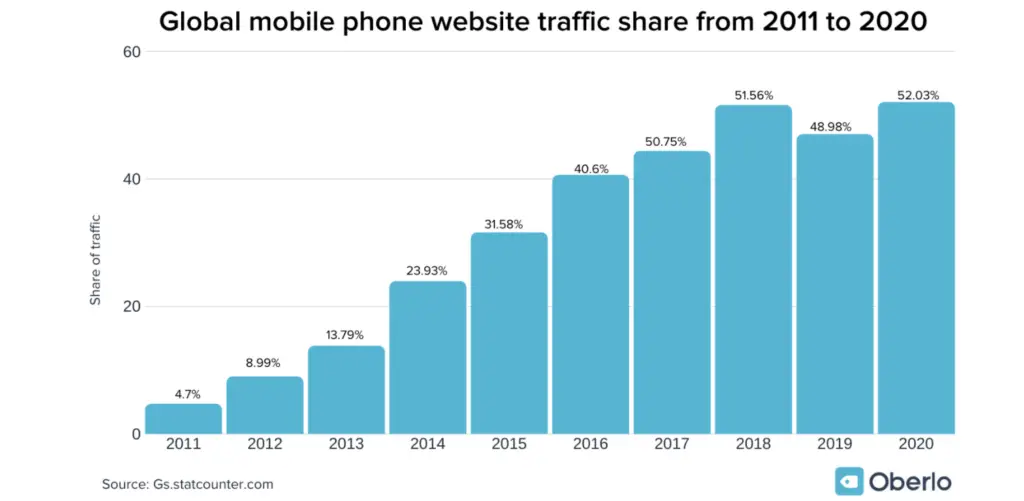 If you have been in marketing for any period of time, then you already understand the importance of testing and optimizing in order to boost your conversions. This is no different. 
In order to squeeze every possible cent from your AdSense setup, you will have to experiment with different placements. Simply piling on the ads won't get you the best results. You must optimize in order to earn the maximum amount of money. 
You need a tool that can help you test multiple combinations of ad placements, sizes, formats, and layouts on different platforms in order to find out which is the best performing option for your website. 
This involves a lot of trial and error, but with the right tools, this whole process can be relatively quick and easy. Ezoic's Ad Tester is a tool that gives publishers the ability to do continuous multivariate testing to test ad placements, sizes, colors, and more on a per-user, per visit basis. 
Before long, you'll start to see increased ad revenues from your optimization efforts. And all that will be left to do is to analyze, rinse, and repeat—and then watch your ad revenue piling up.
Summary
Intent marketing is more important now than ever before. When your content is relevant to the individual, it keeps them more engaged, which means they are more likely to become leads or customers. 
Use the tips in this article to help you adjust your content strategy and focus more on commercial intent so you can generate content that meets the user's needs at that moment. This will help you generate more impressions so you can start earning more with display ads.
What strategies have you tried to help you increase your ad revenue? Let us know in the comments section below.