In a search landscape dominated by thousands of websites, as a publisher, you may be wondering how you're going to compete with the big guys and grow a niche site from scratch. 
My secret to successfully building an internet-based business is niching down.
Finding a good niche is often the key difference between a successful business and a failure. So why is it so important to niche down? And what does it mean, anyway?
Why is it important to niche down?
Niching down is what allows you to remain competitive. In fact, successful brick-and-mortar businesses also niche down, especially if they're going up against bigger players in the market. See how this blogger routinely makes over $1,000 a month from sites that are less than a year old!
For example, your local hardware store can't try to compete with Home Depot and stock every kind of hardware product available. They can, however, specialize in one field: gardening, or painting, or woodworking.
Think of a niche as a subcategory of a larger category of things or people. Let's say you wanted to start a deli business in New York City (online or brick and mortar, as the same basic principles apply.)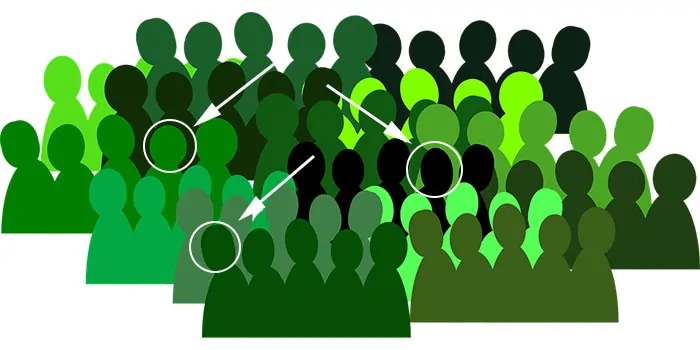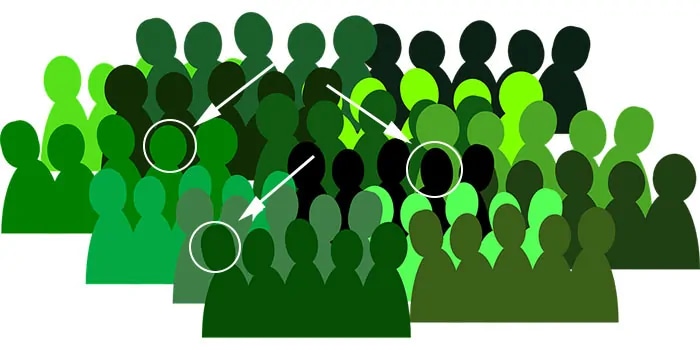 Here are a few real-world examples of niching down: 
Your business could become the go-to place for a pastrami sandwich in all of Queens.
Your business could become the go-to lunch spot for people working in a particular neighborhood.
Your business could become to go-to shop for getting meat and cheese in an Italian neighborhood.
A good niche will be very targeted and specific, and preferably tied to an audience or customer base rather than a product (though not always the case, as you saw in the pastrami shop example.)
How about an internet-based niche?
You're probably thinking, "what about choosing a niche for an online business?" There's no Queens or Italian neighborhood as such to set up shop in. So, what do you do?
The beauty of the internet is that it's not a sandwich shop. Instead of having to choose a store location and being locked into that area an internet business is not bound by geography at all.
No matter where your audience is in the world, whether they live in a big city or on a remote farm far away, you still have the potential to reach them.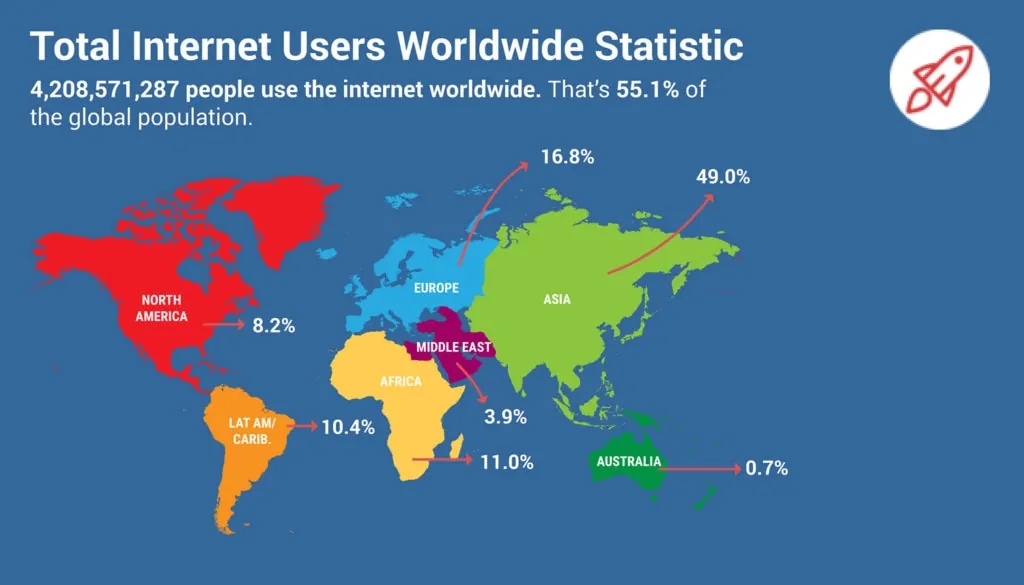 I'll use an example of a website in the drones niche that I successfully built up from zero to 1,500 visits per day, and then sold for 5 figures. This site received traffic from all over the world: the United States, Canada, the United Kingdom, India, and many other countries.
My website success was supported by the fact that the affiliate program I was promoting was an international store. Often, when I'd check earnings, I'd see orders from all over the world, from small European countries to Asian countries.
Keeping your niche website flexible for growth
The key to choosing a successful niche is to keep flexibility for growth. That's why it's important to focus on a target audience rather than a specific product or item. 
EXAMPLE: Let's say you have a cookie-cutter niche site called bestbluewidgetsguide.com. The main issue with bestbluewidgetsguide.com is that they're limited to just blue widgets and it's very possible they'll hit a plateau very soon. After all, there is only so much that can be said about blue widgets.
Once you've exhausted the majority of content topics related to blue widgets, there will not be much more scope for growth.
What if you are bent on the idea of blue widgets, though?
How do you transition narrow ideas into a broader niche?
You can start thinking about who would want to use a blue widget!
Coming back to my drone website, one of the main products I was promoting was VR-type goggles you would wear when flying a  drone, (known as FPV goggles.)
For example, I could have branded the website as bestdronegogglehub.com and focused entirely on the goggles, but instead, I branded it in a way that appealed to anyone interested in drones.
Now, instead of only focusing on the goggles, I could create content that would appeal to drone hobbyists in general. This meant I could write about motors, flight controllers, propellers, how to fly them, how to build them, and more.
This also helped create a better persona for my site. 
The main idea behind creating a flexible niche is that you'll have many opportunities to grow and branch out.
Even if I only wished to write about goggles to start, a niche that targeted the drone hobbyist (rather than someone just looking for a pair of goggles) would allow me to eventually branch out into motors, propellers, and so on.
This way, I could eventually grow my micro-site into an authority site.
You can go a step further and begin using data from categories once you really get rolling. This can help you work 2x as fast.

Micro-niching your online business
Up until now, I've been glorifying the virtues of choosing a niche that allows you to branch out and grow, but there are certain cases where you may just want to really narrow down.
Indeed, there will be some situations where laser focusing will still enable you to create tons of content around a particular topic and become the expert for a particular topic, especially if it's really popular and in demand.
I had recently come across a site for sale about Instant Pots. The site had content, reviews, how-to guides, and Instant Pot recipes.
The only limitation is that you will probably hit a ceiling much faster than a wider, more brandable niche.
What are strategies for choosing a niche?
How do you go about finding a niche?
There are two aspects of people's lives that they really care about and they're willing to spend good money on: their passions and their problems.
The first place to look for niche ideas is your passions. What are your hobbies? What are you interested in? What do you know a lot about?
You would be surprised how many different ideas you can come up just by asking these simple questions.
Simply knowing about something or being interested in something is a good starting point too.
 There are so many different topics out there that it is sometimes easy to get lost in the whole mix. That's why it's good to start at home: things you're already knowledgeable about and comfortable with.
My drone website was a passion website. I was getting into drones, and I decided to document what I learned and help other people get into the hobby as well. As an added bonus, I was able to pretty much finance my hobby through the income generated by the site!
After passions, make a list of problems. What difficulties have you faced or still face? Problems can be of many types: 
Personal
Health
Relationships
Work
The list goes on. If you're experiencing a problem, chances are that others are too. On a "problem" site, you can share the solutions you came up with, or if there are no obvious solutions, you can certainly share how to best manage the problem.
A good example of a problem site is Pat Flynn's original business where he built an information portal for architecture students taking the LEED exam.
Pat was an architecture student himself and he documented everything he learned during the exam process on his website.
I highly suggest you check out the site and just go through all the topics he has written about – it can really show you how deep you can go in one niche.
Other people's passions and problems as well
Finally, you can look into other people's passions and problems.
For passions, there is a huge list of hobbies on Wikipedia.
Problems are a bit trickier, but you can use personal experience and the problems you see people around you face to help get you started.
Remember, the hobby or problem itself may not be a niche. Try to think of an audience along with the passion/problem.
Instead of just workplace stress, consider workplace stress in the IT space.
Instead of just sewing, consider embroidery or dressmaking.
Instead of just relationship problems, consider relationship problems for couples who have been married for a few years.
There's no one right way to niche down. You'll have to find the ideal sub-niche by analyzing the competition
How to become an expert in a niche
At this point, you're probably wondering…"I really know nothing about this particular niche. How do you expect me to create content around it?"
Here's the secret.
You don't need to know everything about a particular niche. You just need to know more than your audience.
It's as easy as that!
In your niche website, you'll be creating content around questions and queries that your potential audience has.
All you have to do is a little more research than your audience and present the information to them in a clear and simple way.
You do that and you've answered their question!
How do I add value to my audience?
EXAMPLE: The audience on my drone site is looking to buy a pair of goggles for their drone, but they find the large selection quite overwhelming. They don't have the time or wish to make the effort to compare all of the goggles, read all of the reviews, and figure out which are compatible and which are not.
That is your opportunity to add value!
Your audience does not want to do the research, but you can certainly do it. Do the research, present the facts (which are readily available online) for your audience in a way that's easy to understand, and help them find an answer to their question.
Make a table to compare all the goggles and their statistics.
Remove the goggles that don't have good reviews.
Finally, collect all of the information into a great piece of content and, voila! You're an expert!
Evaluating niche competitiveness
By now, you should have made a list of various niches. What's left is for you to determine whether a niche has enough room for you to enter and carve out space for yourself.
There are a few ways to go about this, but first, you need to determine where you're going to get your audience from.
1. Research Keywords
As the case is with most niche sites, you're probably going to rely primarily on organic SEO traffic from Google. This brings me to your next step: you want to start doing keyword research around your niche.
The best place to start looking for keywords is with a pen and paper and brainstorming by yourself.
Think about the kind of questions you'd ask if you wanted to get into your hobby/solve your problem.
Make a list of those questions, and start Googling.
As you research your questions, take a look at the type of websites that show up in the results. Are they all authoritative, household-name websites?
Or, are they smaller sites that seem like they've been made by an individual like yourself?
2. Look at the content
Is the content it in-depth and comprehensively answers the question, or is there a lot left to be wanted?
Of course, not all the sites have to be massive sites, or not all the sites have to be smaller sites for a niche to be deemed worthy or not.
You want to look at the trend of the search results instead: are most of the sites smaller, or are most of the sites bigger?
If you find that across the bulk of your queries, you encountered bigger sites and awesome content, it will be a difficult niche to get into.
If most of the sites are smaller and have lacking content, that niche has good potential.
Conclusion
Finding a niche is the key to being successful in any business, and even more so in an online business. The analysis we've done here is qualitative, and there's also room for quantitative analysis that can be done for extra verification and confidence.