Ezoic is pleased to offer a limited series offered by guest author and Ezoic publisher, Ron Stefanski, where he details the important steps to take when growing a website or online business. Stay tuned for more helpful tips as he publishes articles throughout the year.
---
These days, many argue that having a digital presence plays a more important role in the success of your business than a physical presence. 
This is certainly true in some industries, and in the past couple of years I have seen more and more businesses boosting their presence on the internet. 
One of the simplest ways to gain visibility online is by building a website. It's an effective and affordable way to make sure you get found by your target market. 
But, building a successful website isn't simply about slapping together a few pages and hitting "Publish". There's a lot that goes into building a website that will serve as a strong foundation of your future business success. 
The first, and most important thing is to know your market – and that's exactly what this article is about. 
Read on to discover how you can get to know your market so you can build a unique and useful website that your audience will love.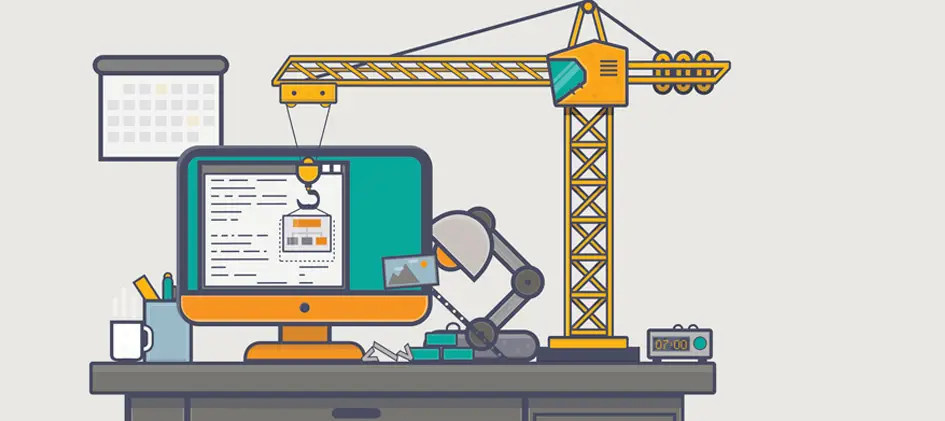 1. Determine the Main Purpose of Your Website
The first thing you need to do before you start building your website is to establish the main aim of your site. 
What is it you hope to accomplish? What's your purpose? What are your goals?
Do you want to sell products online?
Do you want to inform people about your business and encourage them to contact you?
Do you want to showcase creative work?
You must first have a clear focus so that you can build a website that is helpful to both you and your target audience. 
Most people skip over this step, but that is a huge mistake. 
You must take the time to establish the purpose of your website and map out what you want to share with the world. Having a vague idea of what purpose your website should serve just won't cut it. 
Unless you know exactly what you want when starting out, you'll find it very hard to achieve any significant success with your site. 
While coming up with the main purpose of your website, it will help you to think about who you are. Think about the things you're passionate about, your core values and those of your business, and other topics along this vein.
When you have clear answers to these and other related questions, that clarity comes across to your website visitors, prospects, and clients. It sends a message of professionalism and instills a sense of trust in you and your brand.
2. Consider Your Customer Base
Once you've determined the main purpose of your website, it's time to consider the following questions: 
Who are your current (or prospective) customers?
What are they like? What are their traits and characteristics?
Why do they purchase products or services from you?
What common characteristics or interests do they have?
Which ones generate the most business for you?
Are there other people similar to them that might benefit from your product or service?
Know your niche and choose specific demographics to target.
Think about the following factors:
Age 
Gender
Occupation
Location
Education level
Income level
Marital or family status
Ethnic background
You might also consider the psychographics of your target customers. Psychographics refers to the more personal characteristics of each individual, such as: 
Personality
Attitudes
Behavior
Values
Lifestyles
Interests/hobbies
Remember, you're not simply creating a website to provide content, but you want a site that will serve as a hub for all your online marketing efforts and allow you to reach the right people who have a need for your product.
Ask yourself:
How is your product or service going to fit into their lifestyle? 
How will they use the product? When will they use it? 
What media will they turn to in order to get more information?
What type of content do they prefer, and how do they like to consume it?
Dig as deep as you can so you can get a firm understanding of exactly who your customers are. 
PRO TIP:  Since your site isn't designed yet, consider creating a landing page to collect emails so you can use an email marketing tool to survey your audience with questions prior to the site being launched. 
This step will help you ensure that your site has all the qualities for attracting your target customers. It will also help you determine the ideal customer that you'll be serving so you can create a website with all the elements that will appeal to them the most. 
For instance, if your market is well-educated and sophisticated, then you need to build a site with a certain elegance to its design and structure. Think of minimal features instead of complicated graphics.  
Conversely, if you are catering to simple folks, your website must reflect that in its design, layout, and functionality.  To get this done correctly, it's best to either hire a graphic designer or find the best graphic design tool for your business and DIY the site design prior to coding.  
Both types of websites can be easily built with beginner-friendly website platforms like WordPress (plus WP page builders if you want to avoid touching code), Wix, Squarespace and others.
Neal Taparia, the founder of Solitaire Brain, explains, "As a gaming and brain training site, we were targeting an older demographic, so for our solitaire games, we created themed decks on historical pop culture that we knew our audience would relate to." 
3. Conduct Competitor Research
Your market isn't just about your customers, it involves your competitors, too. 
It's rare for any business these days to come up with a totally unique idea. This means that no matter what product or service you're offering, there will always be other registered businesses offering the same thing. 
That's why in addition to knowing your customer base, you must also check out the competition before building your website. 
The secret here is to research, research, research, and then research some more.
Find out everything you can about who your competitors' current customers are and who they are targeting.
The importance of checking out the competition before building your site can't be overstated. 
But, the point here isn't for you to go after the same market. Rather this research might help you find a niche market that your competitors have overlooked. 
You'll be able to look through your competitors' websites to get a good idea of the best designs, layout, types of content, etc. so you know what works well in your industry and what to avoid when creating your own site.
Unless you know what your rivals are doing, you won't be able to find effective ways to stand out from the rest. 
Furthermore, this is a great way to make sure that your work is aligned with industry standards.
4. Analyze Your Product or Service
Getting to know your market means getting to know your product as well. For instance, if you want to build a website to sell luxury watches, then you obviously want to target society's upper-class, and that has to be reflected by your website. 
Conversely, if your website offers thrift items then your website design and content have to cater to lower-income classes. 
In the same way, your product must be targeted for a specific type of market. 
For example, beauty products are generally targeted at women whereas most extreme outdoor gear is typically targeted toward men. For the most part, your product or service will directly define the market you focus on. 
To help you analyze your product or service, here are a few tips to follow:
Make a list of the different features of your product/service
For each feature, list the top benefits it provides
List the benefits of those benefits, whenever possible
Here's an example: 
A copywriter offers high-quality content writing services.
One of the main benefits is high-quality, engaging content that ranks well on Google.
High-quality content will lead to more organic traffic for the website, which results in more leads and sales.
So ultimately, the main benefit of high-quality content is generating more customers and leads and boosting the business's bottom line.
Once you have your benefits, you can then create a list of people who are experiencing the need or pain point that your product's benefit addresses. So, a copywriter might choose to target businesses that are interested in increasing their organic traffic and revenue or boosting conversions through effective content marketing.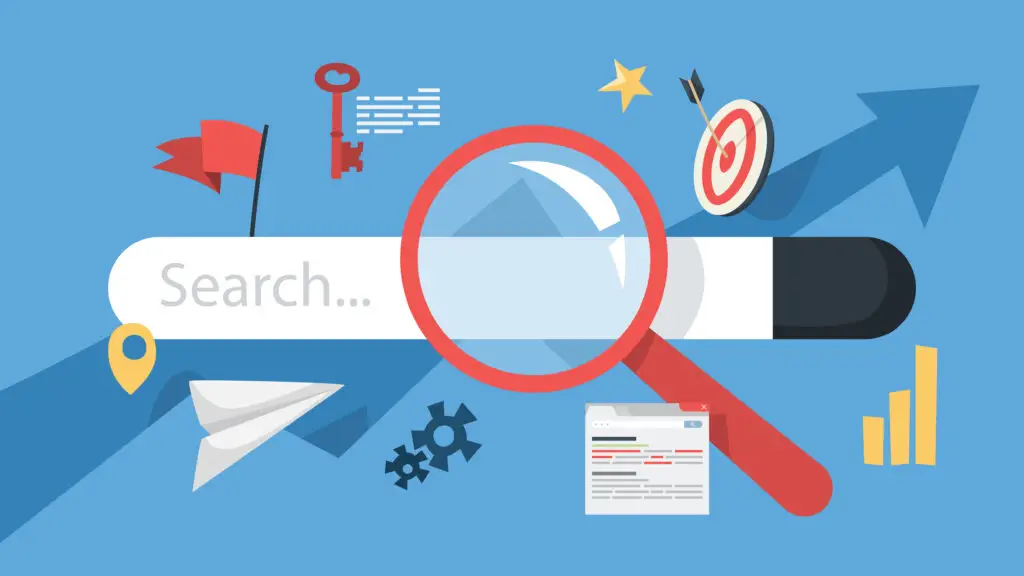 5. Plot the Customer Journey
After completing the steps above, it's time to map out your customer journey. You now know the core values your business website should be based upon. 
You know the type of people you want to attract to your website and you know the message you want to send to your site visitors. 
All that's left is to consider the type of journey you want to lead people through from the time they start interacting with your brand up until you convert them into paying customers and, eventually, loyal brand advocates.
You've already completed many of the steps involved in creating a customer journey, including:
Setting your goals
Creating buyer personas
Identifying pain points and motivations
…and so on. 
Now all that's left to do is to consider the different touchpoints where customers interact with your brand.  This could be email, webinars, social media, comments, forums, podcasts, etc. 
The point here is to plot the touchpoints and include information to address different elements of action, emotion, and potential challenges in your customers' experience with your business.
Once you have all this information outlined, you will be better equipped to answer all the questions that arise when building a website so you can create a site that truly addresses the needs of your customers.
Conclusion in Growing your Website
There you have it. Five tips to help you get to know your market before building a website. Use the information in this article to help you understand the gap you're filling in the market so you can create a website that your ideal customers will appreciate.
Do you have any additional tips for getting to know your market before building your website? If so, let us know in the comments below!