For the last several years, I have used the year-end "5 Bullet Friday" newsletter as an opportunity to write something helpful to all our subscribers. I wanted to publish this note to a broader audience this year. In past years, I'd focus on digital trends, future areas of industry disruption, and strategies for the future. This annual message has generated…
… 100's of messages from readers on how helpful this info has been for planning their next 12 months.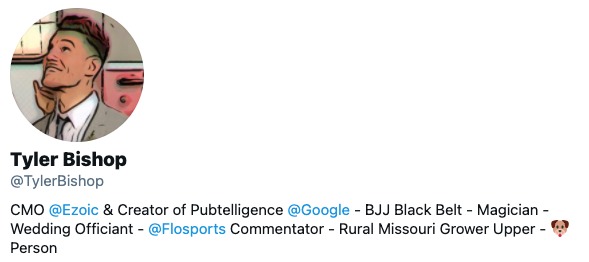 With 2020 serving as an unprecedented year for all of us, I wanted to provide some information that would be actionable, but also encouraging. Knowing that many have used this as a guiding light for their business's future, I wanted to make this year's message especially pointed at the opportunity that I believe exists for all sites and publishers; regardless of size or niche/category.
Digital publishing trends in 2020
To say that 2020 was a year filled with uncertainty would be an understatement. Look no further than our industry-standard ad revenue index to see just how up-and-down and unpredictable the year has been for publishers and advertisers alike.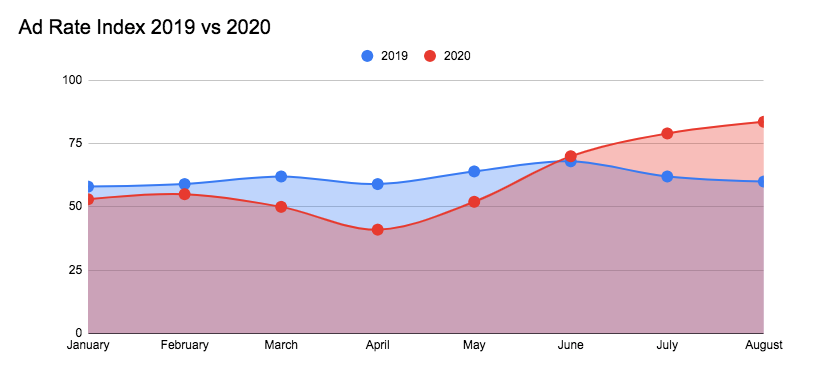 In the United States, publishers saw programmatic ad rates drop like the stock market in late March. April proved to be a month filled with questions about which publishers were affected most dramatically and how advertisers would respond to a rapidly changing environment. As an industry, we were in uncharted waters and the trends were changing each day.
One interesting revelation throughout this period has been how U.S. ad rates have started tracking alongside the publically traded companies listed on the NASDAQ. With the NASDAQ currently labeled as "tech-heavy", we can see the emphasis the year put on digital customer acquisition for brands and businesses of all shapes and sizes. The index was largely buoyed by the "Big 4" tech companies: Apple, Google, Amazon, and Facebook. All of these boasting record revenue and growth from advertising.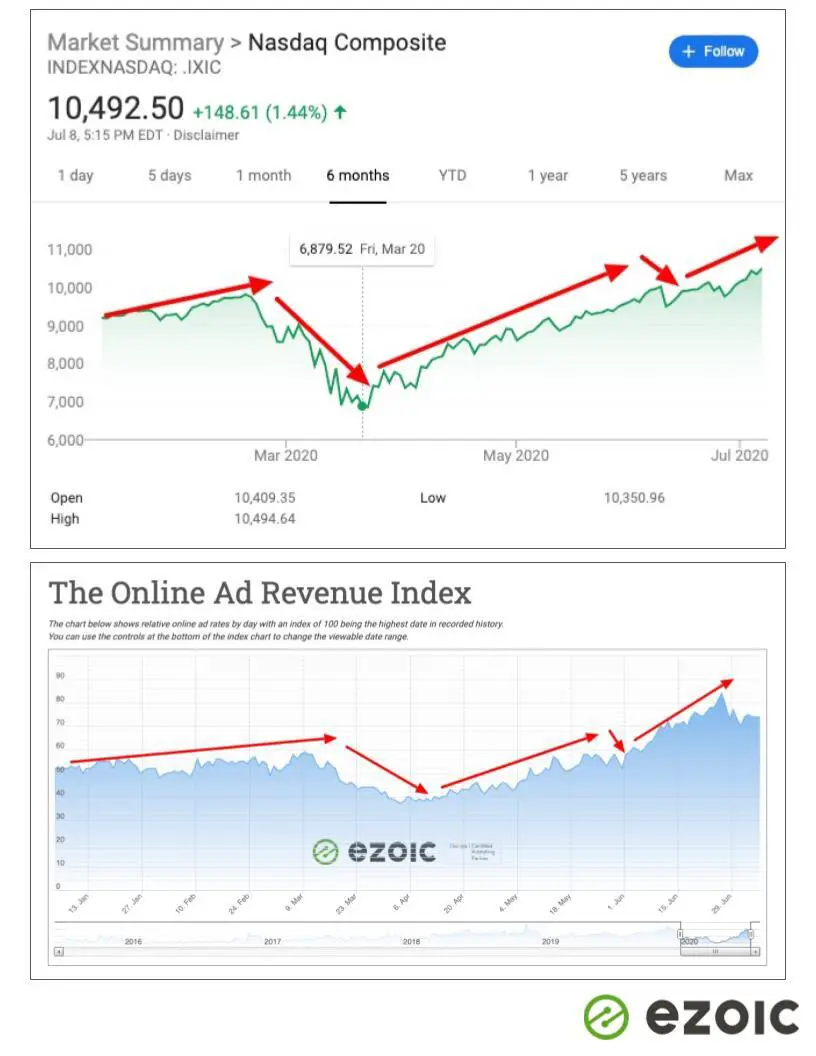 And while many publishers across the globe saw the tides turn in a positive manner during Q3 and Q4, parts of the world, like India, and publishers focusing on harder hit categories, like travel, were just starting to feel the economic impacts of the global pandemic. Yet, many found creative ways to grow despite environmental factors working against them.
Yet, even publishers in the hardest-hit categories found ways to weather the storm and even grow amidst the uncertainty. The web saw a surge of users stuck at home seeking new ways to find information, entertain themselves, and even shop for things online they may have never dreamed of purchasing outside of a retail location.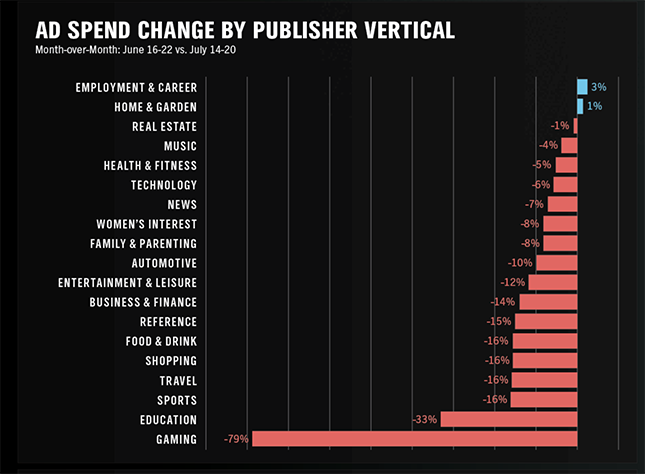 E-commerce saw a decade of growth in less than 11 months, and marketers quickly learned that digital advertising needed to progress alongside that trend if they wanted to capitalize on this trend.
Meanwhile, in offices across Silicon Valley and around the world, regulators and Big Tech battled over user data privacy. These simultaneous revolutions set the stage for a permanent change to occur across publishing… and I believe that publishers are still the ones ripe to benefit.
What trends in web publishing will occur in 2021?
2020 showed us how just about everything can be disrupted, but also gave us an accelerated view of what to expect when it is. We know that change can happen fast and that we should remain both agile and prepared. Whether that could mean more trends from China emerging in the western digital world, an Apple search engine stealing a large portion of Google's Mobile Search business, or the reemergence of long-standing advice for publishers to create and build a newsletter audience.
The writing is on the wall. Every major stakeholder in the digital publishing ecosystem will watch aspects of what we've come to know as normal evolve and change in 2021, everything from cookies used to target and sell display ads to how modern SEO has already changed for building evergreen websites right before our eyes.
2020 gave publishers of all shapes and sizes some direction of what they could expect in 2021.
Best publishing strategies for 2021
Many of the best strategies for publishers in 2021 will center around capitalizing on digital growth and marketplace penetration that was accelerated in 2020. This includes focusing on digital user behavior, global user-privacy regulation, web infrastructure, and emerging mediums and platforms.
1.) 3rd-party cookies are going away.
Ultimately, this gives more influence to Big Tech on how the advertising ecosystem works, but publishers really could be the biggest winners in all of it. With digital ad rates set to benefit from increased users and advertiser budgets, publishers have no reason to believe their ad space is any less valuable than it was when cookies were or weren't used as a means of targeting.
2.) Search is evolving
People are seeking information differently than they were 5-6 years ago and online search has — and will continue — to evolve to match those changes. While topics, like site speed, have been the topic of discussion for months, it's far more likely that things like Google Discover, search trend appearance in snippets, and other evolutions of search engine user interfaces will be where the most opportunity exists in the next 12-18 months. It also expands the needs of publishers to experiment and test what is working and what's not as things change. Chrome Unboxed did a stellar job of this in 2020, and their agility is worth mimicking.
3.) Publishers will require more control
Whether it is to avoid global user-privacy violations or to build valuable audiences, publishers will need to manage more than ever. To avoid downtime and slow speeds, publishers will need secure, redundant infrastructure that can host a site capable of managing user consent, and once they do, they'll need to treat these visitors differently to effectively extract the maximum amount of value from their content. What's more, publishers with a direct connection to their audience will reap higher dividends than ever for their efforts to reduce reliance on parties, like Google and Facebook.
4.) Video is in a period of unprecedented growth
It's estimated that 20% of all video views on YouTube come directly from Google Search, and despite the inherent bias, publishers know now that they don't have to donate their content to YouTube to attract and monetize an audience. With increased viewership, it's never been more advantageous for publishers to control where their video is hosted and how it's monetized. With a surge of viewers locked at home, online streaming grew immensely, but it wasn't just Netflix and Disney+ seeing major increases in viewership
What growing websites and content creators will do in 2021
After a year like 2020, it can be easy to lose confidence in convictions about specific strategic directions, but time and time again, it's the businesses that are responsive and adaptive that come out as winners.
For that reason, here are the trends and strategies that I believe top publishers will deploy in 2021…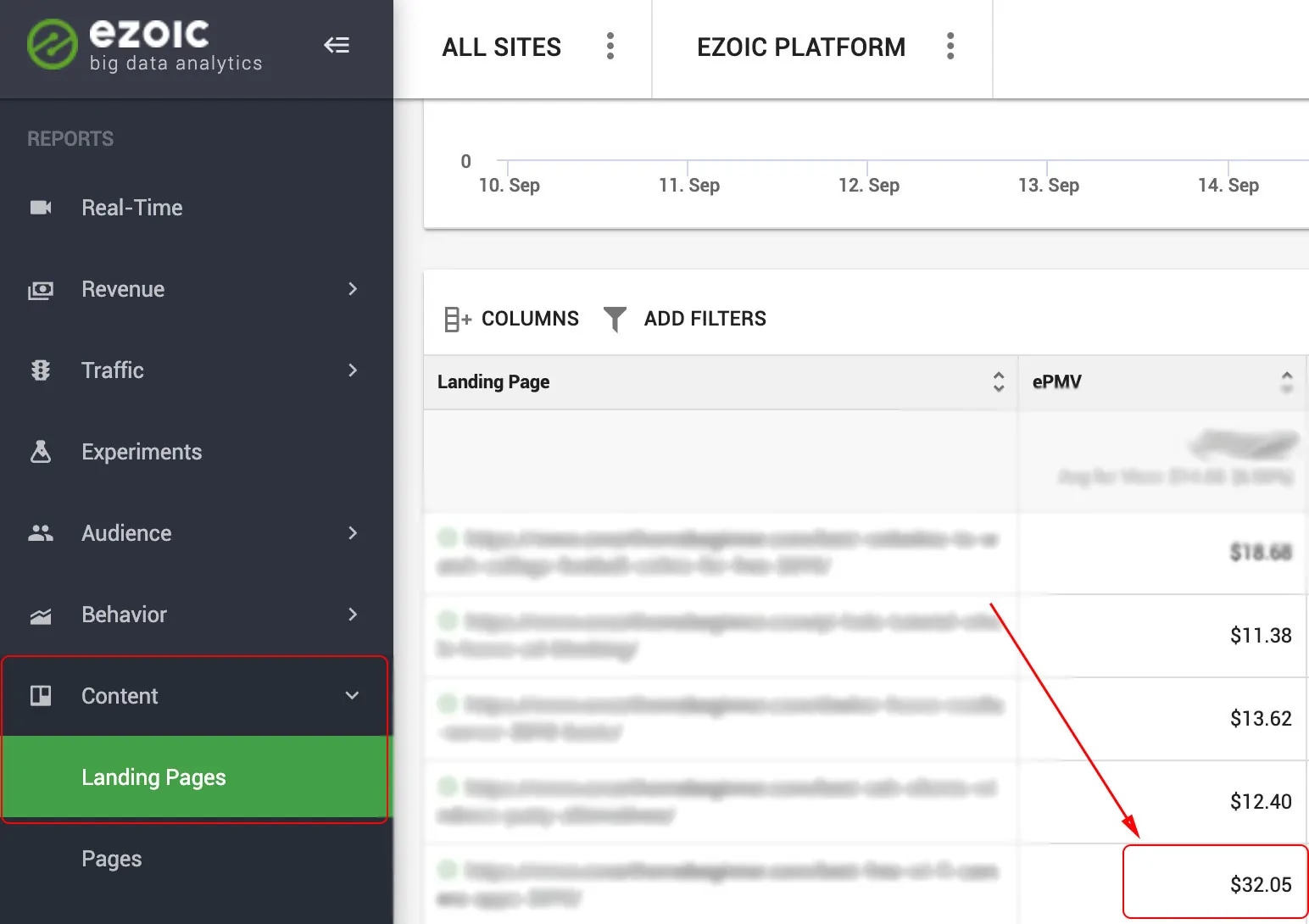 1.) Adopting data-driven content creation
While publishers may be familiar with the latest methods of keyword research, or even lean keyword research, many still fall painfully short in analyzing what content strategies will generate the highest ROI and EPMV growth. The publishers that spend more time analyzing their top landing pages, audience engagement, trending topics of interest to their audience, and highest earning content categories will reign supreme now more than ever.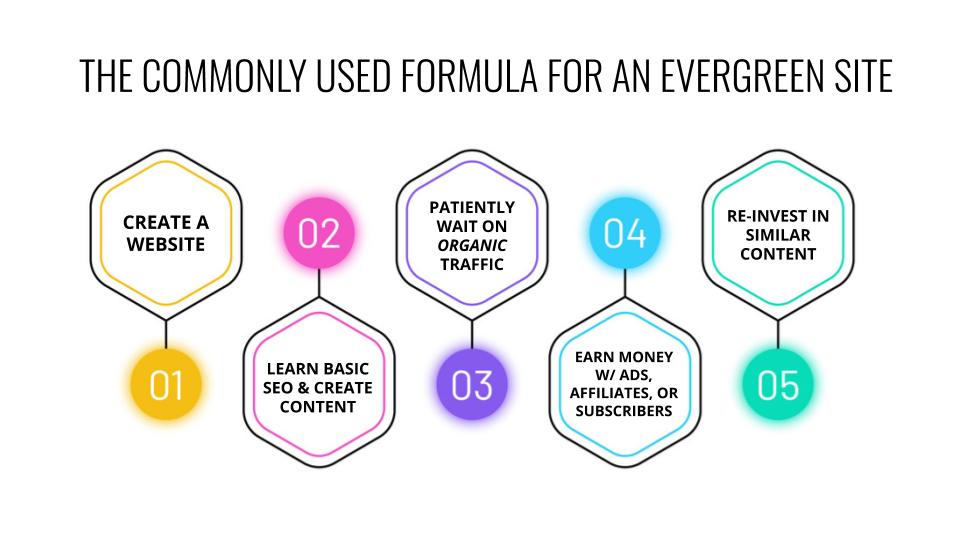 2.) Diversifying digital marketing efforts
The classic model used in building evergreen websites has changed. While SEO has long been a tool of publishers across verticals, it has become a major risk to publishers overly reliant on search engines to provide a portal to their audiences. Publishers that have invested in marketing newsletters, audience communities, video, podcasts, and user-generated content formats have a distinct advantage hedging against search engine disruption. Even as Google changes its algorithm, history tells us that these additional marketing efforts aid the overall SEO strategy over time.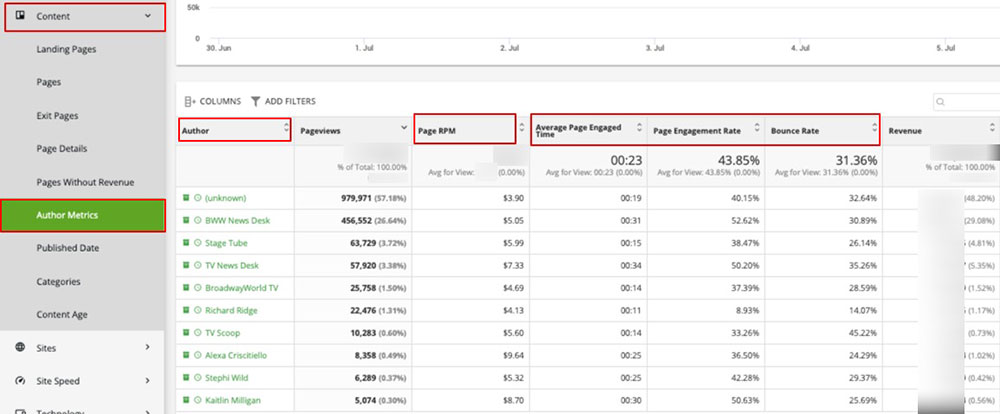 3.) Scaling the development of profitable content
Understanding what content is the most profitable, which writers are cranking out articles with the highest value, and how to manage large volumes of newly created content will be key traits of exponentially growing publishers in 2021.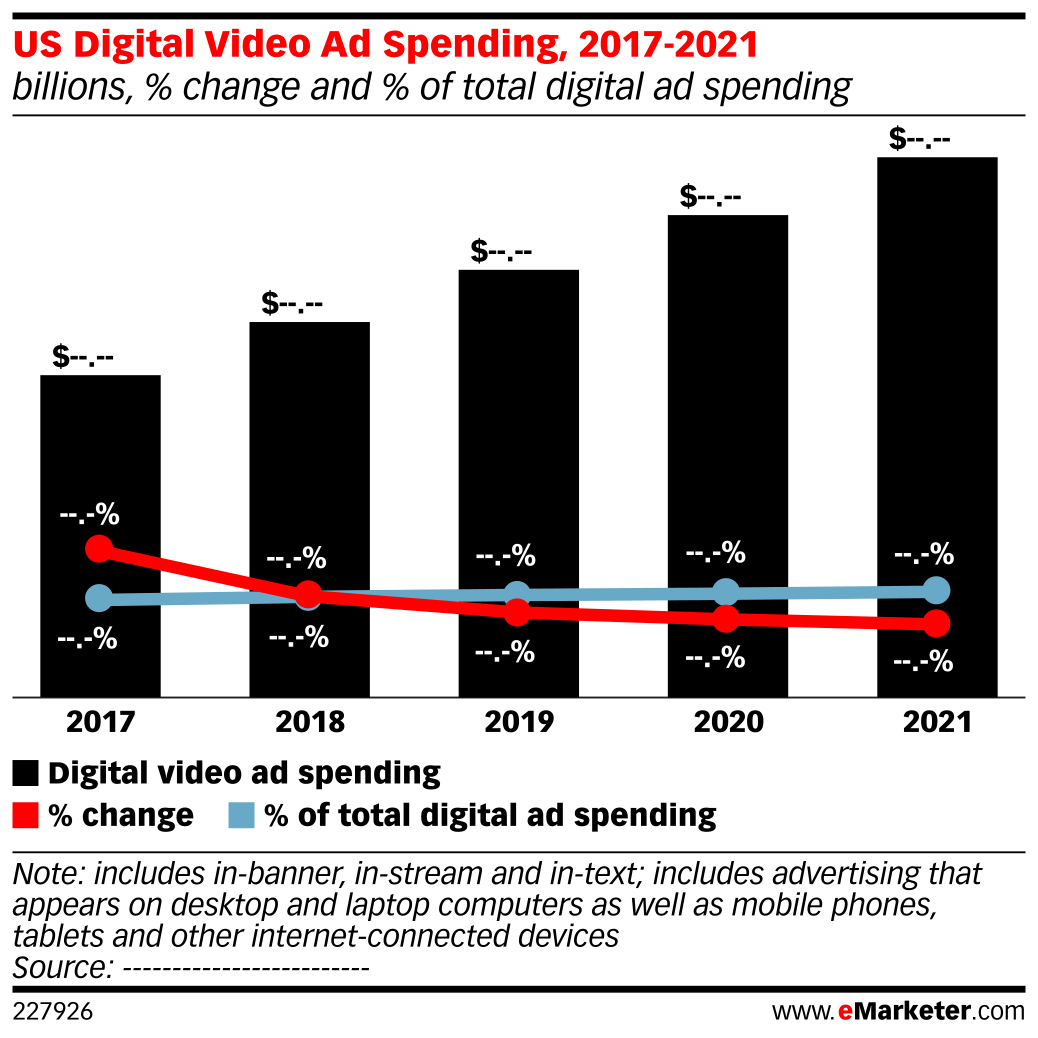 4.) Investing in a video strategy
2020 showed us why it's safe to be bullish on the growth of video, but just because a publisher may not have spent any time in this area yet doesn't mean it's too late. In fact, it may be the perfect time to revisit a good video strategy, even if previous efforts yielded minimal results. No longer is YouTube the only outlet for publishers to acquire a video audience.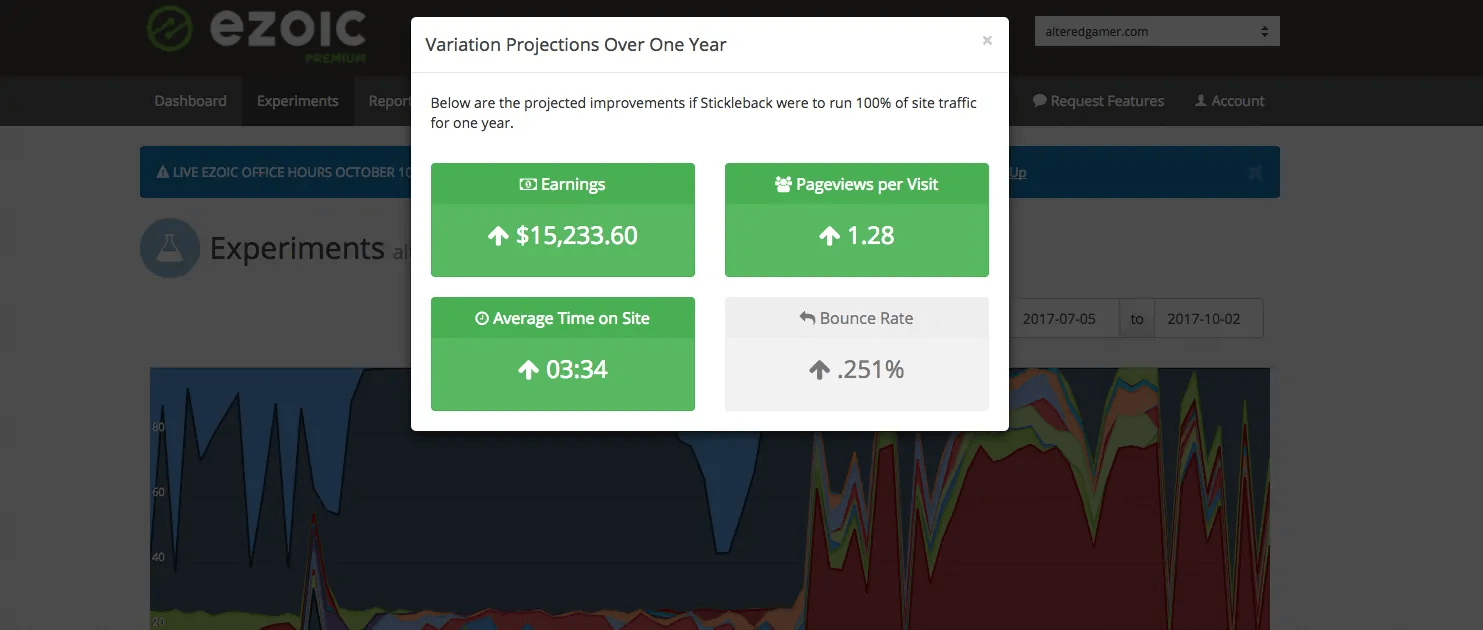 5.) Increasing efforts to test and experiment
The ability to pivot toward or away from emerging opportunities has never offered a greater upside to publishers. Being able to test and measure ROI on everything from SEO to new monetization models offers publishers a true north in distinguishing what areas are worth greater investment of time and resources. Diversifying traffic and revenue is not a game of luck for publishers. Experimenting with everything from content length and medium to emerging formats and infrastructure will pay for itself no matter how much time might need to be invested in testing these efforts.
2021 will be a good year for websites and digital content
Ezoic's CEO, Dwayne Lafleur, recently penned an internal note to all Ezoic employees over the holidays declaring 2021 "The Year of The Publisher". I couldn't agree more with the sentiment and the analysis of such a statement.
I sincerely believe we are in the golden age for digital publishers of all sizes, types, and backgrounds. While the ecosystem has grown more complex, our hope is that we will continue to release products and features that streamline the way that Ezoic customers grow their businesses.
What's more, the opportunity to eliminate middlemen and unnecessary parties has never been stronger. I believe the elimination of these 3rd-parties offers untold upside to publishers previously governed by the capabilities of these actors. A significant portion of what Ezoic has been building over the last year — and continues to work on day and night — is designed with this mission in mind.
Ezoic will be releasing new products, improved features, and enhanced mechanisms of support and communication, all aimed at making the lives of publishers easier. This means more intuitive ways to optimize revenue and traffic, more direction in how to manage infrastructure, and the launch of innovative tools designed to reduce reliance on expensive software and consultants.
Ezoic publishers saw unprecedented growth in 2020. I can promise that it is only the start of what I believe our customers can expect in 2021. I hope you share my excitement, and if not, I'd like to encourage you to explore some of the information above and examine all the opportunities that rest at the feet of publishers all over the world. I'm willing to bet that, with focused effort and inspired execution, you'll be able to succeed this year in ways that you may have never imagined.