Of recent, there have been plenty of quandaries about WordPress themes. There have been facts, opinions, and myths since the conception of WordPress revolving around the tens of thousands of themes available.
The areas of focus we'll discuss here is speed and earnings. What more could you ask for? You'll find that these two pieces of measurement have a close relationship.
We'll explain why this is, as well as show you where to search in your Ezoic dashboard to see other fast themes.
Our goal is to educate all of our publishers on lean WordPress development.
At Ezoic, we have a database of thousands of themes in our toolset, Leap, and these have the fewest conflicts with the thousands of plugins also in the database.
Fast basic WordPress themes that deliver
Basic WordPress themes have a connotation of being limited in functionality. If this is is what you believe, that's simply a myth!
Below, you'll find a handful of themes that our publishers use that perform extraordinarily well.
It's important to note that these themes are fast on live sites, which is a big advantage. Essentially, this means that they provide enough functionality and ease-of-use for sites actually using them to feel like they don't need to add countless plugins to get basic functions.
You can test a demo site, but it's all about being in a live environment with all of your site's necessary functionality firing.
If you poke around or research fast themes, you'll find that there are some claims that tend to be misleading. This is because there is typically added bulk that's needed to perform most basic functions people desire for their sites.
In other words, the framework itself is fast, but limited. Once you customize with basic features and widgets you need, you've bloated your site to where it won't perform well.
We find that out of the box, the themes listed below really fly in a live environment:
Twenty Twenty-One is a theme highly recommended for our publishers. Being the default theme in WordPress, Twenty Twenty-One gets a bad reputation of being bare bones and limited in functionality.
To much surprise, most modern sites today (think Mashable, TechCrunch, Wired, etc.) can be built using Twenty-Twenty One.
With plugins that pull native functionality out of the theme like Twentig and Design Library, you can get the full potential of Twenty-Twenty One without bogging down speed.
Other things that can give your site the aesthetic you need while keeping it lightweight are adding custom CSS as well as using web safe fonts.
Another bonus is that 82% of domains using this technology perform significantly better than the average site.
Here are some more themes that are certified fast that our users have activated on their sites. Zakra, Carbonate Master, GutenBook, and Total.
How to determine if a theme is fast
For existing Ezoic users, you can look at the Technology Library inside of your Leap tab on your dashboard.

From there head over to the Technologies tab in the sub-menu and scroll down to find the Technology Library.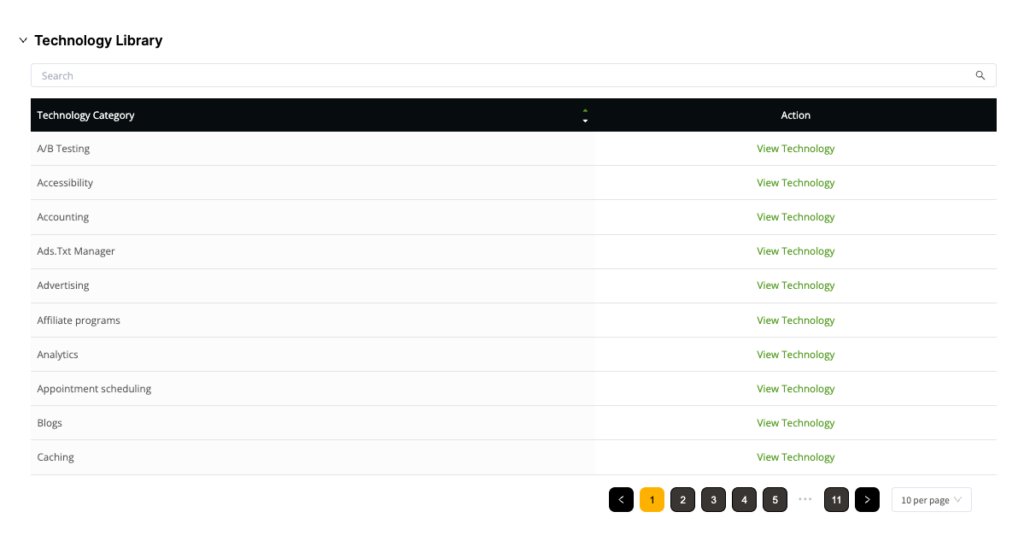 There's an abundance of info in here but in this case, search for "themes."
Once you get the results showing all the themes Ezoic has in its library, you can sort by the Rating which will show you the speed of the theme. The scale shows Fast (green) being the best, all the way to Extreme (teal) being the worst.
This is a working list so we'll always be adding more and more resources as time goes on. If you're wondering about a specific theme's speed and it's not listed in your search results, it will most likely be added to the library as soon as we gather enough data on it.
What makes a theme higher-earning than others?
The short answer is that these themes have a direct relationship with being fast and generating a good experience with being higher earning typically.
We've measured all these themes and what makes them special is the experience they create for the visitors. Having a theme that facilitates healthy Core Web Vitals, in turn, makes a better experience for your audience and drives your EPMV up.
In addition to housing a good page experience once your visitors hit your site, these strong Core Web Vitals scores will give you a leg up on rankings in organic search in hopes of attracting new unique visitors.
Overall, it's important to have a theme that is modular and flexible enough to do what you need, but at the same time be lightweight in terms of limiting calls out to external libraries.
Less is more!
We hope this gave you a guide to WordPress themes that are great for site speed as well as earnings.
As alluded to earlier, the ultimate objective for publishers is to master lean WordPress development. Less bloat, more speed. That means as little external code as possible.
Think about this, too, most sites will look similar on mobile as well, which is typically where a lot of visitors come from. In this case, all your hard decision making for the perfect theme could ultimately be ineffective.
Most sites assume they don't have the materials they need. So they start fetching everything which tends to get more expensive and time-consuming. You can build everything natively!
For an in-depth look at what it takes to change your theme in regards to communicating with Ezoic, take a look at our support article here. We talk about hard-coding your existing placeholders, an important skill to have.
In more recent news, WordPress released version 5.8. You can read about the highlights in their newest version here.