We recently interviewed Ben Adler, founder of Affiliate Niche Builders, an online resource that provides publishers with proven techniques for building a successful affiliate website. Today we are sharing Ben's 19 tips and techniques for starting an affiliate website.
Ben has been building niche websites for over 5 years. He stumbled upon a Reddit post about someone making $500 a month from a vacuum cleaner review website. Adler thought he could do better. He found a low-competition niche and created a review website. By the end of his first year, he was making almost $6000 a month. If you want to watch the full interview with Ben Adler, the video is below.
1. Use Google Trends to help choose your niche
Ben: When you begin researching niches, you want to check seasonality by looking at Google trends.
For example, a fishing niche is only going to be popular for a few months of the year.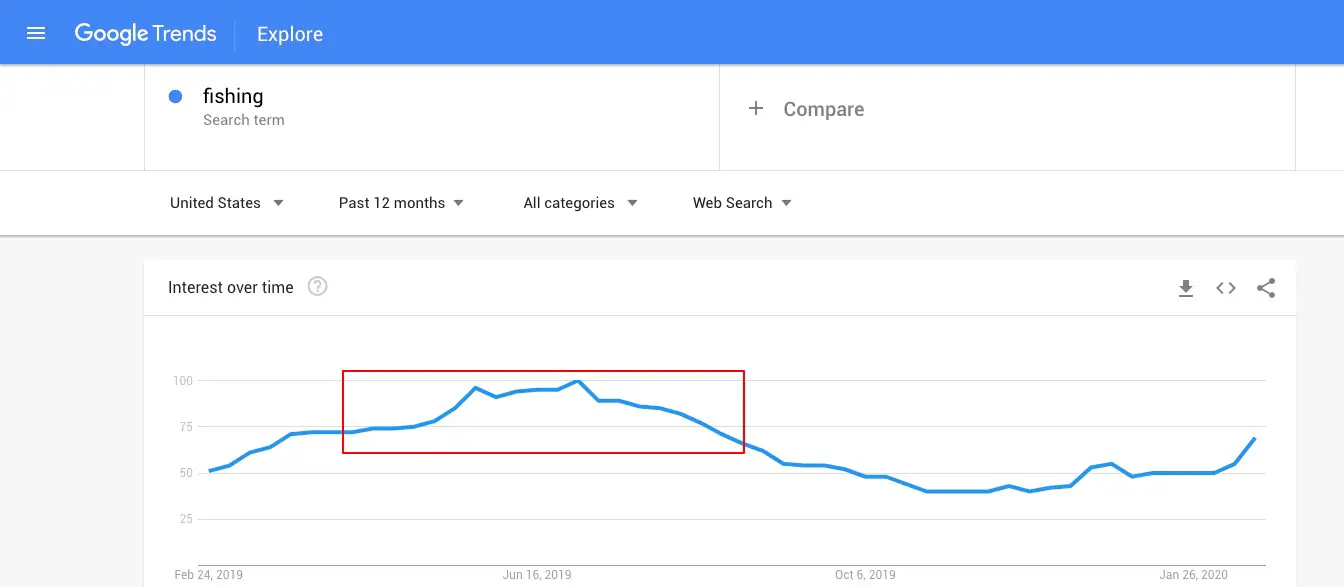 Ideally, you want to choose a niche that has a stable level of interest throughout the entire year.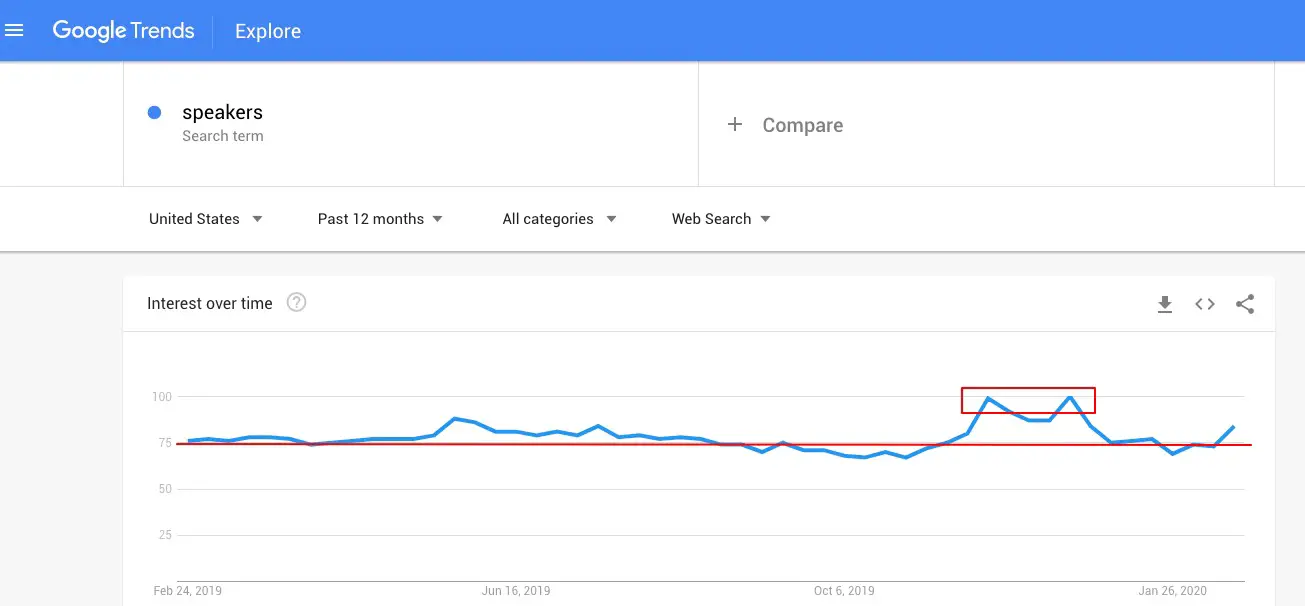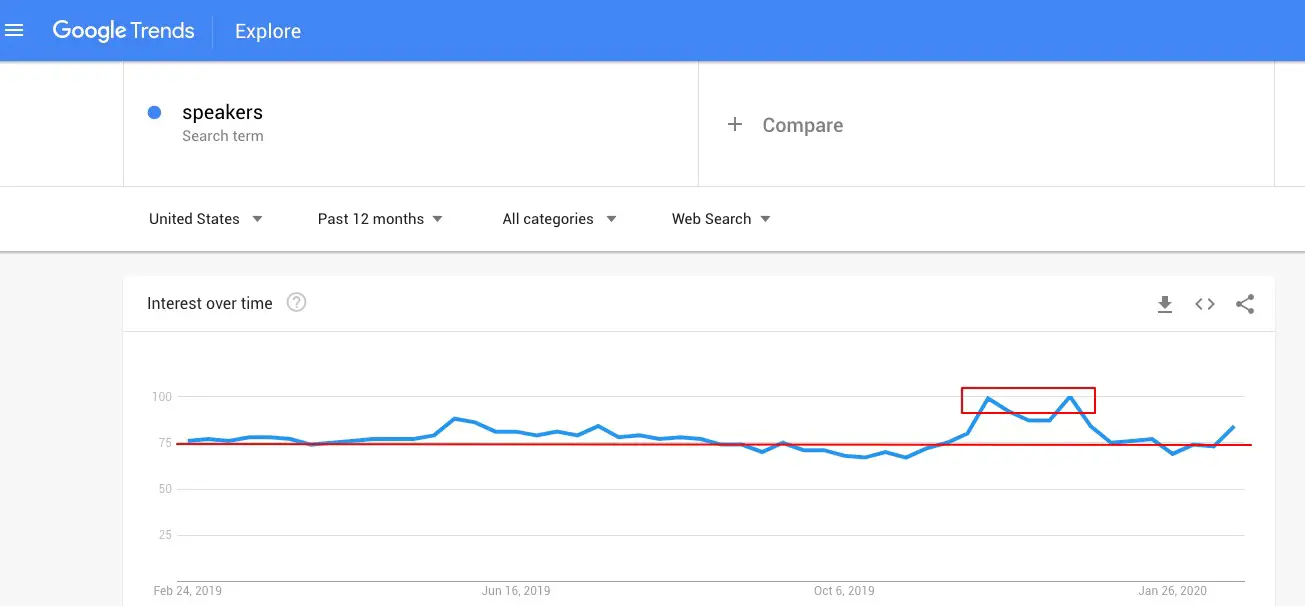 The search term "speakers" is consistently stable throughout the year. While the topic's search interest peaks around the holidays, it never dips. This topic is a good candidate for a niche affiliate site.
While this seems like simple advice, Google Trends is an underused tool that can help you in building a successful affiliate website.
2. Build more than just a review website
Many people interested in building affiliate sites think review-only sites are the only way to go.
Ben: Review sites have become extremely competitive. When Amazon changed their commission structure in 2017, most categories took a hit. Long-time affiliates who were earning 8.5% through their old tiered-system were the most affected.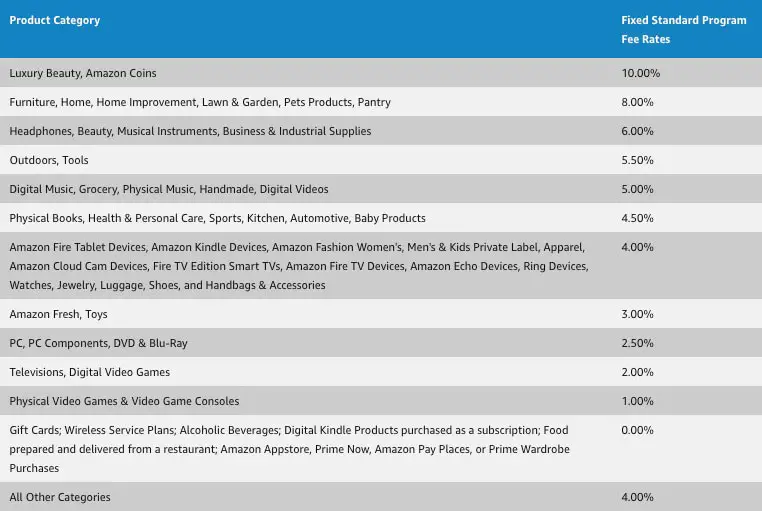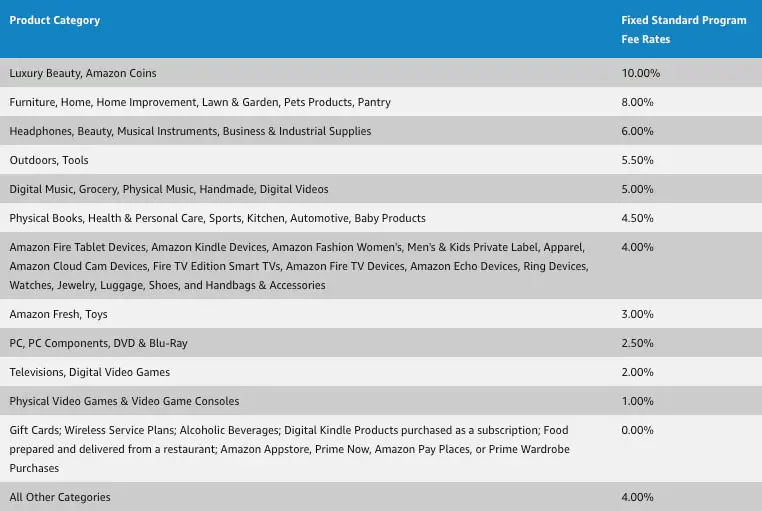 The good news is that these changes could potentially help beginners make more money from the beginning. The old system required affiliates to sell a certain volume to get to the next tier of payout. Now, they get the commission in the table above no matter how much they've sold.
If you build a well-rounded website, you can safeguard your affiliate site from taking big hits when commission structures change. If you fill your affiliate site with educational articles, there's the benefit of being able to incorporate display ads as well. This will, in the long run, give you a more well-rounded website.
3. Avoid certain niches when starting an affiliate site
Ben: If you're trying to start a niche affiliate website, you might want to avoid medical and financial-related. Recipes websites also tend to be a niche that is oversaturated.
Google has become a lot stricter with medical and financial websites. After the Google Medic Algorithm update, websites in the medical, financial, and lifestyle sector took a major hit to their traffic.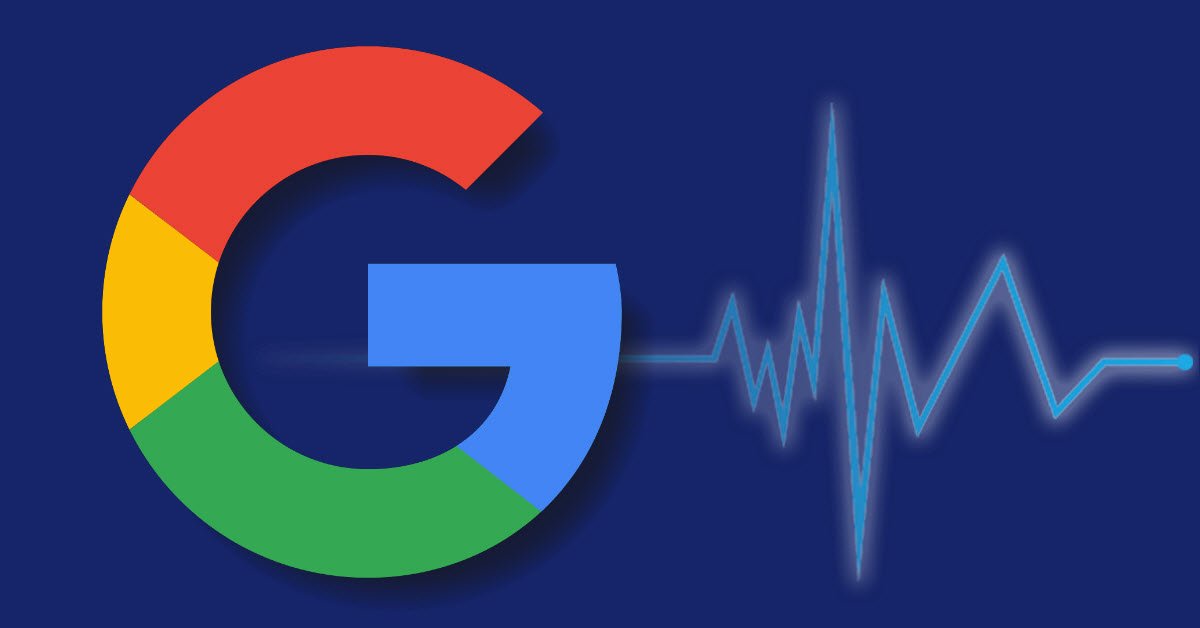 Google realized that websites in this space have the potential to greatly impact someone's life. This is why non-authority sites took a hit, and authority sites like .gov and .edu domains saw a boost.
If you do run a website in this niche, we wrote a guide on how to add authority to YMYL (Your Money, Your Life) websites.
4. Pick a niche you are passionate about
For some serial site builders, profit is everything. To them, only the highest-earning affiliate topics matter.
Ben: If you are the only one who is going to build your site, choosing a niche you're passionate about can help you avoid burnout. If the research you do before creating the niche checks out, why not choose a niche you like? This will make it easier to create more content as time goes on. 
5. Make sure there are actual products for sale in your niche
Ben: To earn affiliate income, you want to make sure that people are actually buying those products in your niche. If the product has 2 reviews on Amazon, people likely aren't buying that product.


If the product has a few hundred or more reviews, that's a popular product. Products that are $200 or up are good because you won't make much money if you choose products that are too cheap, like books. 
This seems like such simple advice, but people who are beginners might not think of this when they're starting out. If you choose a niche without researching it first, you might have to scrap the project because it's too difficult to monetize.
6. Avoid choosing a product that's too technical
Ben: If you can't write a good review for something because it's way beyond your comprehension, that's not a good product to review.
If you decide to review products like that, those who are more expert than you will know you're faking the reviews.
7. Focus on choosing keywords that people are searching for
Ben: You don't want to write about topics that no one is searching for. This is a common problem that bloggers have. People get excited about blogging and they want to write about their dog, their family vacation, etc. No one online is searching for these types of things. You want to be creating topics people are looking for on Google.
For my review site, I had no idea about keyword research.  I just reviewed all the products in my niche. If you're writing about educational topics, keyword research is really important.
8. Use Google as a free keyword research tool
Let's say your niche is dogs. I'd type into Google and start typing in "Why do dogs" and up comes a list of suggestions.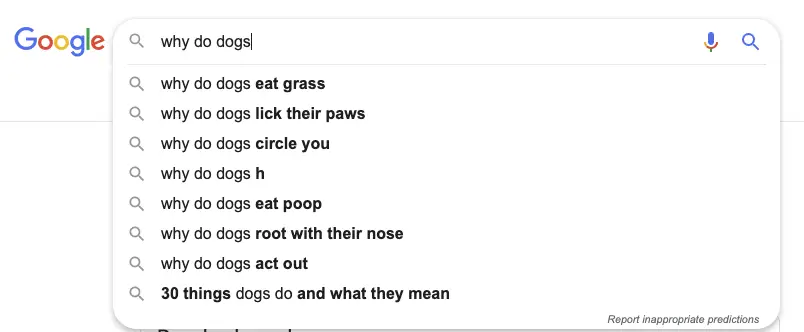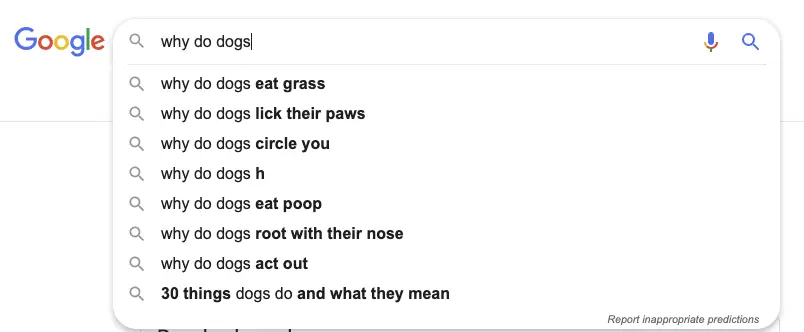 9. Use keywords everywhere as a paid keyword research tool
Ben: You can look at Google's suggestions for free, but for a paid tool, use Keywords Everywhere. This tool will tell you the search volume of how many people are searching that term per month. When you click "load credits", you can choose the number of credits you want to purchase to load the search volume metrics.
Remember: You ideally want high volume keywords with lower competition.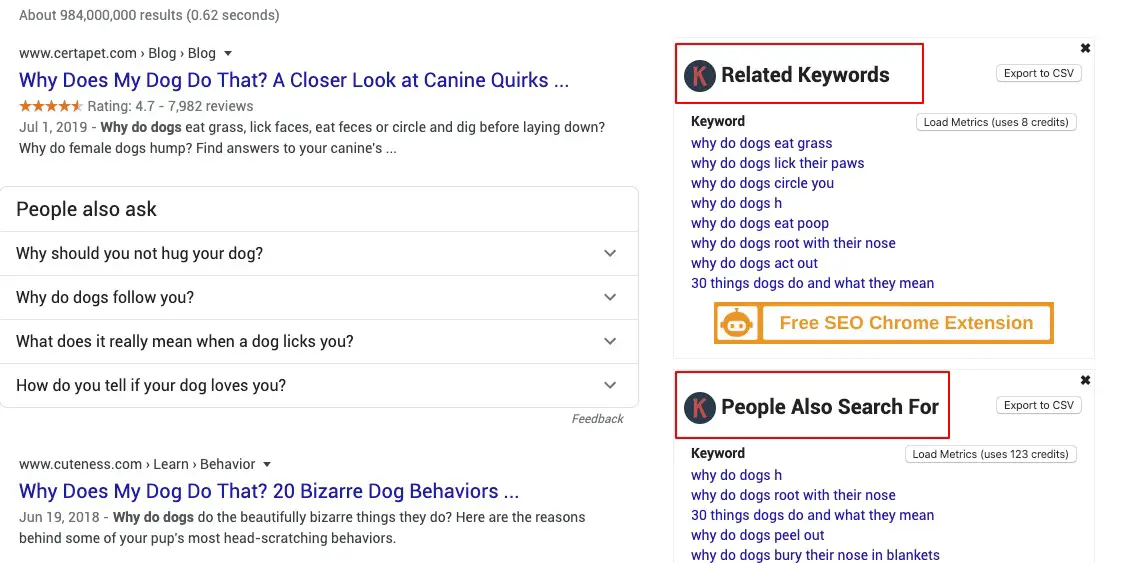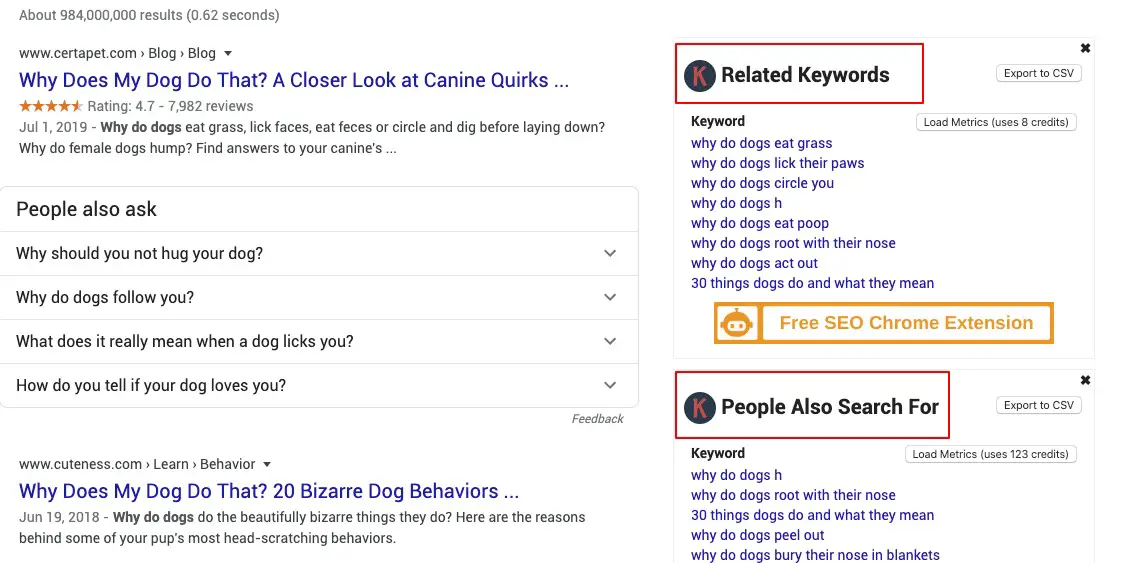 With Keywords Everywhere, there's a "people also search for" section. These are questions that are related to your keyword. This can be additional keywords to include into your article. Once you feel you've covered the questions needed, now you can find answers to your questions.
10. Know which types of keywords to avoid and which keywords to go after
Ben: When researching keywords, It's also a good sign when you see a keyword where the majority of the results are forums, social media pages, etc. These types of results are user-generated content.
None of those forums or social media pages in the results have optimized for that keyword. This is where you can step in and focus on writing around that keyword.
In the beginning, when you see results with a bunch of authority sites writing about a topic, you will probably want to avoid that keyword.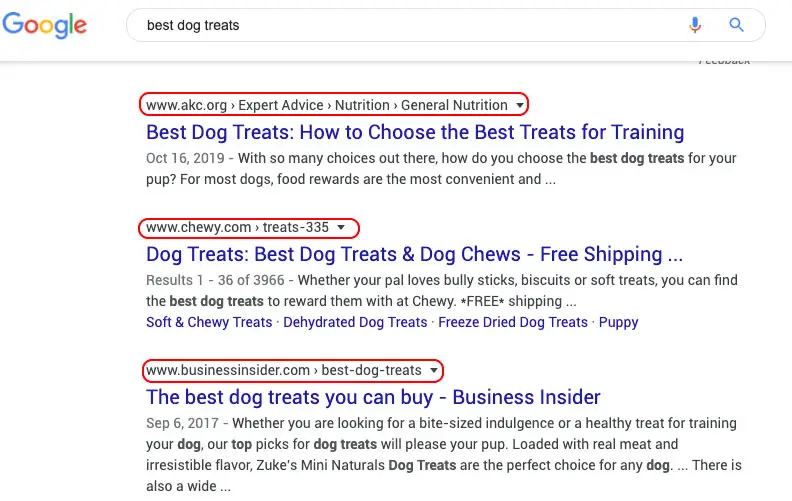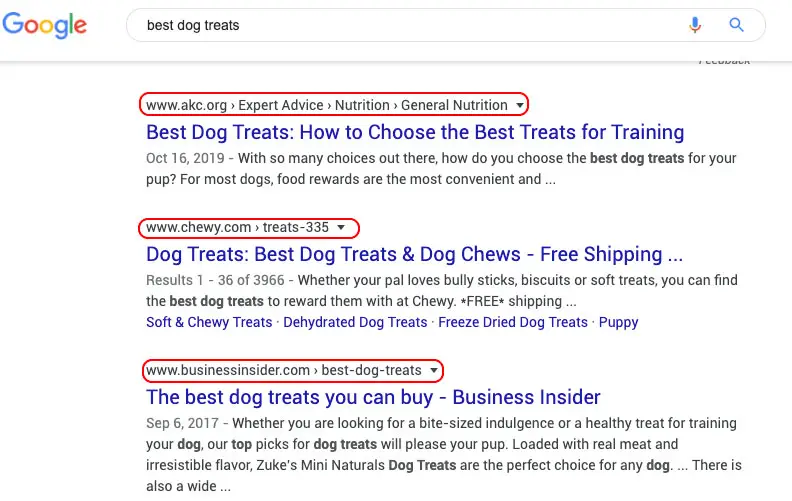 Since you're just starting out, the best way to find less-competitive keywords is by focusing on the long-tail keywords. Here's a "long-tail" variation of the query "best dog treats."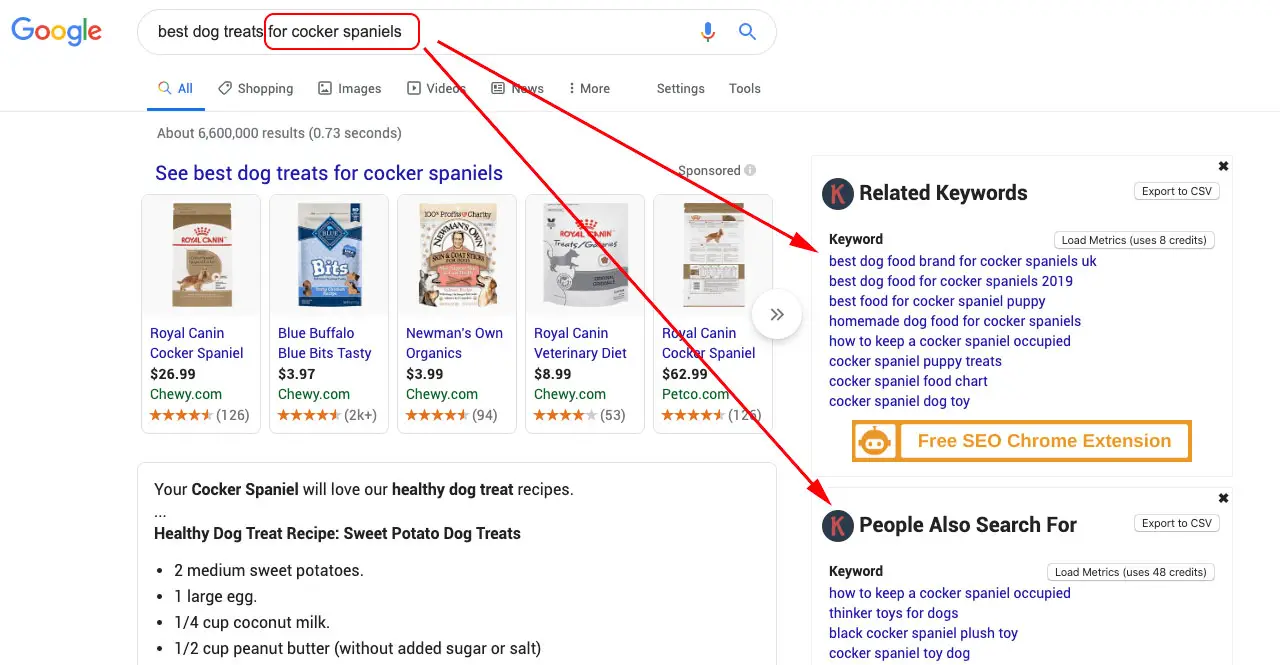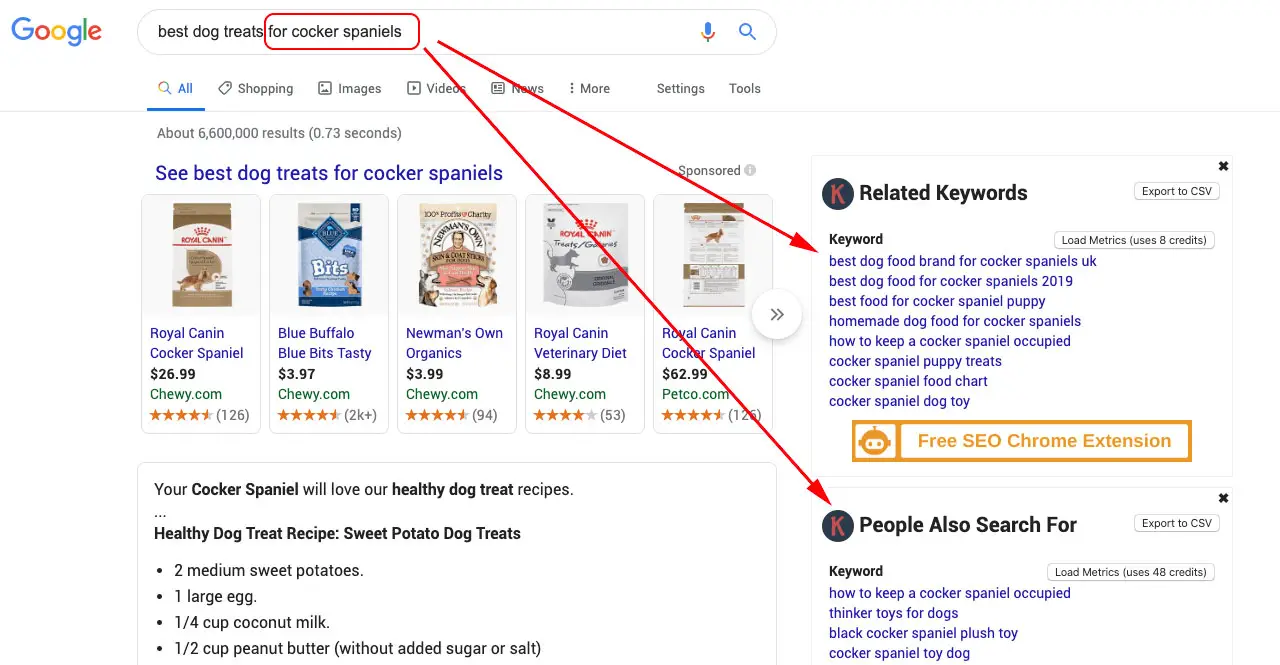 You can then look at the "Related" and "People Also Search For" sections of Keywords Everywhere for additional keyword ideas. These could be potential blog ideas or even H2 headings within a single article.
Additionally, make sure you understand user-intent when you find a keyword. You don't want to go for generic phrases that you don't understand what the searcher is looking for.
11. Start out by writing content yourself
Ben: Unless you're hiring an expert in a certain topic, generally speaking, other writers may not cover topics as in-depth as you can. It's your site, and you probably care more about the quality of the final product than someone else does.

Here are some resources to learn content writing and SEO yourself:
Once you've learned how to write content yourself, then you have to ask whether you want to scale content production. If you want to scale, you have to be more willing to outsource some of the work.
12. Don't copy other blogs
Ben: A lot of people starting out might copy other blogs, but this isn't a good idea.
First and foremost, duplicate content is a Google policy violation.
Duplicate content is content that is deliberately duplicated across domains in an attempt to manipulate search engine rankings or win more traffic. Deceptive practices like this can result in a poor user experience, when a visitor sees substantially the same content repeated within a set of search results
Good wants to show distinct content. If you copy other's content, you're essentially copying people that may have copied other people, and the information may not be correct. Plus, over time, your content is going to become watered-down and it will negatively affect SEO. 
13. Join Facebook groups in your niche
Ben: If you're in the dog niche, join a bunch of dog Facebook groups. Sometimes I'll post a question and then get a bunch of replies.
These are people that have owned dogs for years. You can also fact-check their answers and get a sense of what's expert advice after getting answers from a lot of people in these forums/groups.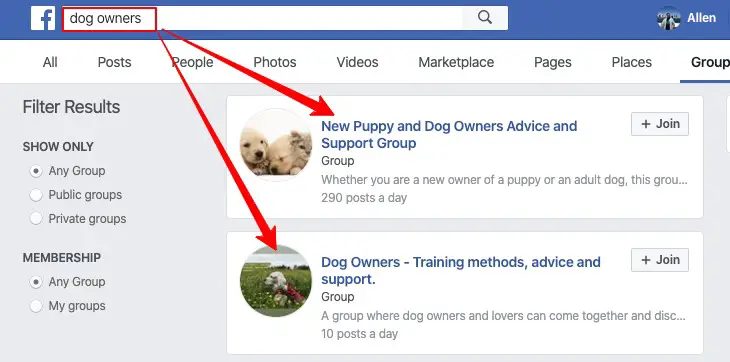 This type of research is great because keywords in the traditional sense are going away. Unique strategies like these to find expert advice on niche topics are one of the best techniques for building a successful affiliate website. Additionally, it differentiates you from your competition. 
Remember: with your keyword, you're wanting to understand the user intent behind the keyword. When someone types in "dog" into Google, what are they wanting to know? Seeing pictures of dogs? Buying a dog? You don't really know. But if your keyword is "Why do dogs eat grass?" There's your topic, that's what people are searching for.
14. Diversify your revenue streams
Ben: On my review site, I just recently turned on display ads. After a year, display ads didn't affect my affiliate income. My traffic and affiliate income stayed the same, but I just made more total revenue with ads.
Some people are afraid that ads will affect their affiliate income. That may be true a little bit, but if you're making more money with ads, typically what you gain is greater than the little bit you lose in affiliate revenue.
If you have a super-high-traffic affiliate page that's very niche, you might not want to put ads on there if your goal is to convert them to purchase a high-end product. You can always test conversions with and without ads on those sites. This can help you become more well-rounded of a publisher. Plus, as you scale, diversifying your revenue streams can be one of the most effective techniques for building a successful affiliate website.
25% of publishers surveyed said that diversifying revenue streams was their highest priority in 2020.


The benefit of getting more into ads is if you have evergreen content on your site, you could have that information on your site for 5 years and it will never go out of date. Whereas with products, new models come out all the time, things need to be updated. There's more upkeep than there is with content.
15. Focus on good content
Ben: Content is the main driver. That's why people visit your site in the first place, because if you don't have content, you really don't have a site. It's just like a grocery store. If you go to a grocery store with no food, you're going to leave.
If you want to learn more about creating good content, here is a content writing guide to improve visitor experiences and SEO
16. Have a good website design and UX
Ben: The best websites out there have a good design. A fast website, a good user experience. As you start competing with these higher-authority websites, you might want to invest more into your site design and infrastructure.
Ezoic engineered the Site Speed Accelerator to solve publishers' site speed issues with the click of a button
17. Don't focus so much about link-building
Ben: Right now I don't do much link-building. Links do work, but they take a lot of effort now to get good links. You either have to do a lot of outreach, or pay for them. You can build them yourself, but it doesn't work the way it used to years ago. They are so popular because of the history behind them. Quality links are hard to get.
Plus, link-building schemes are in direct violation of Google Webmaster guidelines. Google sent out a widespread manual action notice through Google Webmaster Tools in September of 2018 for websites that had "thin content" or "unnatural links".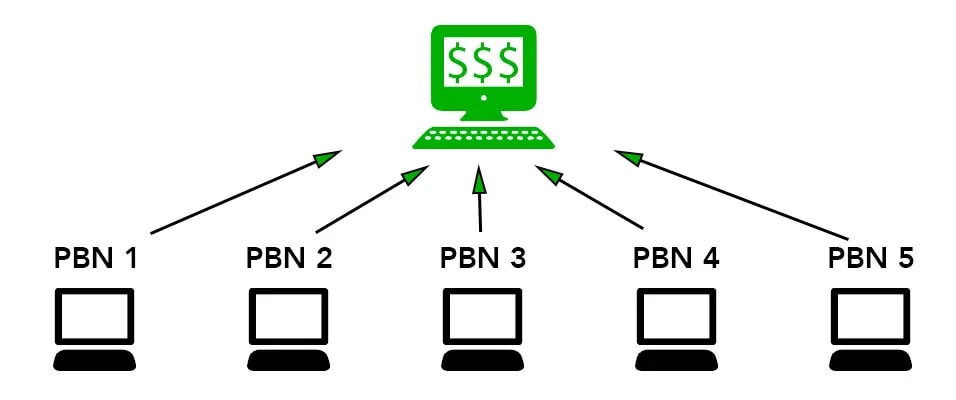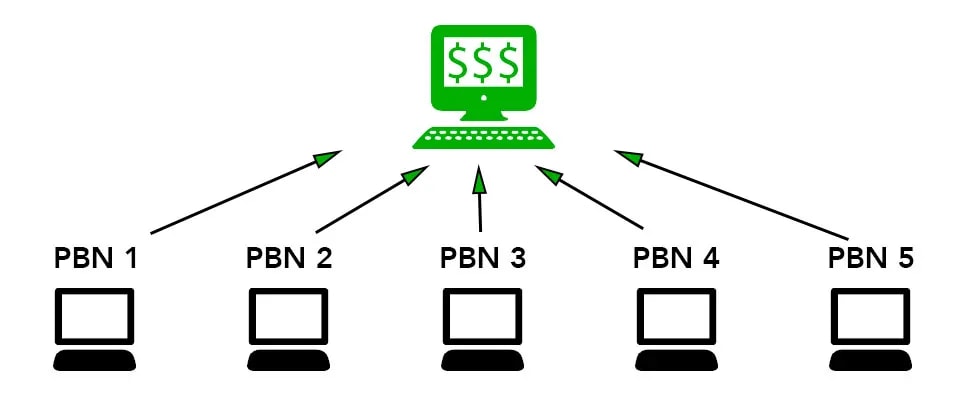 While organic backlinks do work, you might end up doing more harm than good if you use shady tactics to gain them.
Ben: The good news is that good content works as well. This is why I invest in good content.
I used to think ads were spammy. I added them around a year ago. After I put them on, I realized how much money I was missing out on. They really don't hurt your traffic all that much. Most websites nowadays have ads, and they make you money.
18. Don't be afraid to pay a premium for good writers
Ben: I've paid anywhere between 2 cents and 10 cents a word. That's a pretty big range. I'm trying to go lower now. What I've learned now is that you have to go through a lot of writers to find a good fit for you. If someone is really an expert in the niche, can write well, and knows what they are talking about—I will pay a premium price to get that content. 
Because that's not something that can be duplicated easily. I spent a lot of time writing in my early days, particularly in the research phase, so time-wise it's just not worth it to write for someone else. I'd rather have my own content on my own site. 
19. Be selective with choosing your freelancers
Ben: I use upwork.com and there's a lot of well-rated, professional writers on there. You can see how many jobs they've done, etc. Many of them have written professionally in their careers as well.
I tried authorityrocket.com, by another affiliate marketer. They are around 3 cents a word. I tried Fiverr a couple of times. Because you have to be careful because there's a lot of low-quality writers that look good quality. I think there's definitely the possibility that there are writers who pay for someone to write their about info. I also found a good writer through Facebook. 
If you're starting out, I recommend writing some articles yourself. This way you can the writers who are writing for you. This way, once you start outsourcing, it doesn't hurt to pay a little bit more so you don't get ripped off. Once you get experience handling writers, you can try to find lower-priced writers because you have more experience training them.
Wrapping up the 19 tips and techniques for building a successful affiliate website
These tips and techniques for building a successful affiliate website are just a starting point. While there are many more tips and techniques out there, Ben Adler's experience building profitable affiliate websites can serve as a foundation to build upon.
Do you have any questions about these tips and techniques? Let me know in the comments.