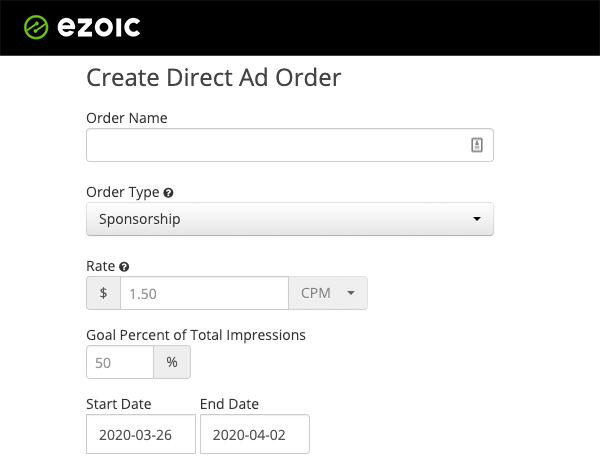 Direct Ad Orders
Traffic any direct ad deals through Ezoic
Use Ezoic to traffic and deliver an ad order from a direct advertiser with all the parameters necessary to manage direct deals.
Key Direct Order Features
---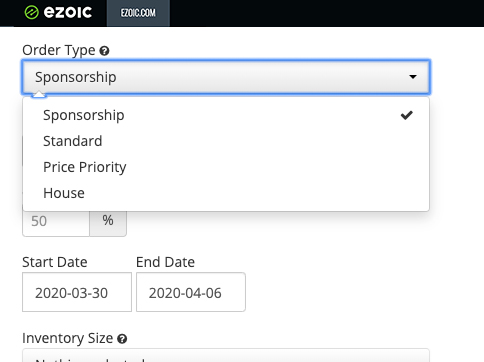 Set Order Types

Sponsorship
Highest-ranking line item type for fixed position and time-based campaigns.

Standard
For impression-based campaigns.

Price Priority
For unsold inventory.

House
Lowest-ranking line item type. Typically used for ads that promote products and services chosen by you.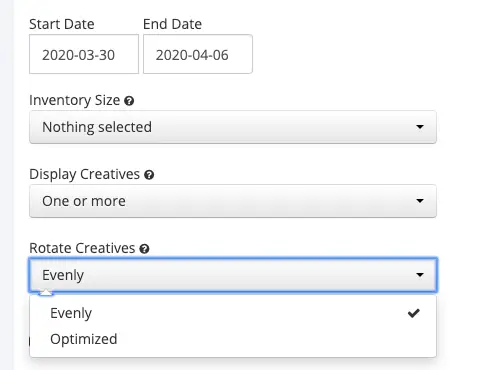 Set Order Types

Evenly
Delivers impressions equally over the course of the campaign.

Frontloaded
Attempts to deliver impressions ahead of schedule by as much as 25% in the first half of the campaign, returns to evenly distributed impressions in the second half.

As Fast As Possible
Delivers up to the impression goal as quickly as possible.

Start & End Date
Deliver based on calendar and time parameters.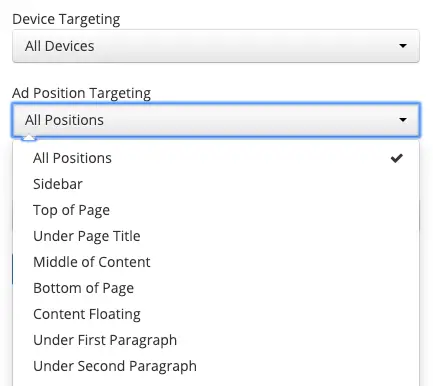 Creative Display Methods

Only One
Show only one creative per page if multiple creatives are associated with this line item.

One or More
Allow multiple creatives associated with this line item to show.

As Fast As Possible
Show creatives in as many ad units as possible on a page. Only use for line items with multiple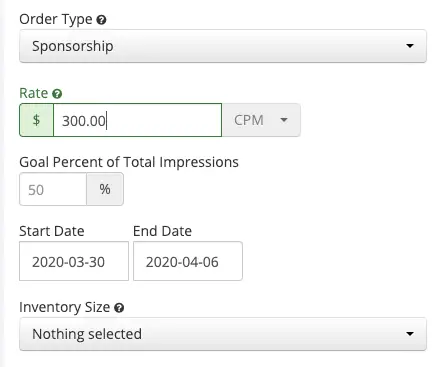 Additional Controls

Inventory Size
Manage the size and parameters that matter most relating to your inventory.

Frequency Clapping
Limit Impressions per (minute, hour, day, week, lifetime)

Targeting
Country, Device, Ad Position, etc.

Creatives
Support for any custom creative, including support for click tracking.

Ad Rates
CPM: Cost Per 1,000 Impressions & CPC: Cost Per Click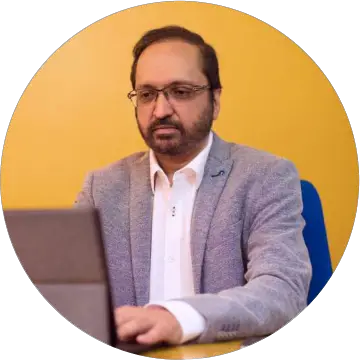 "I love the control you have over ads and ad placements, and the results have been fantastic. It was the performance that really impressed me the most."
Anand Khanse, TheWindowsClub.com
How To Get Started
Setup is easy, secure, and requires no technical experience.

1. Create an Account
No credit card, no contract. Always starts with 30 days free.

2. Integrate with Ezoic
Three integration options & real humans available 24/7 to help.

3. Configure Features
This is where you get to play with settings & Ezoic's advanced testing.