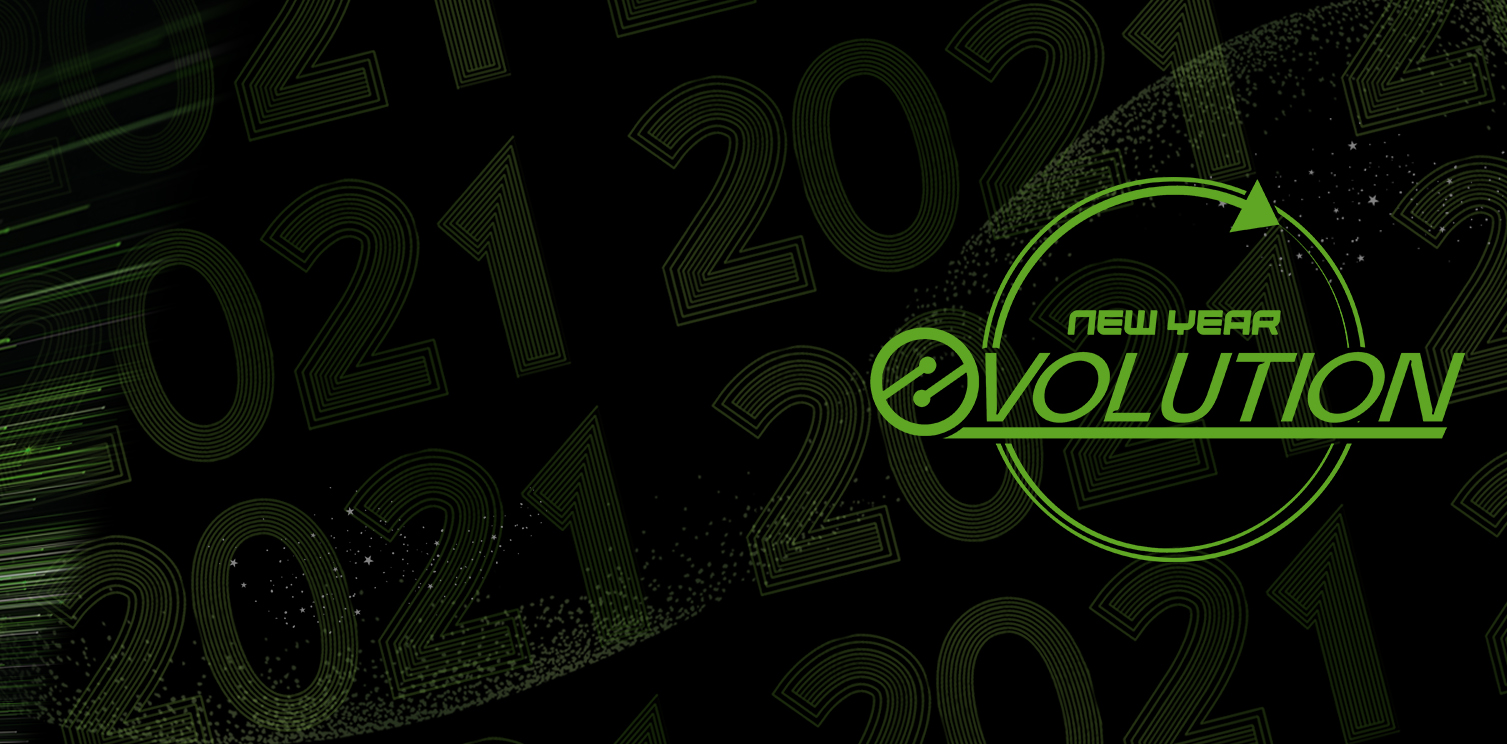 Thank You
for Joining Us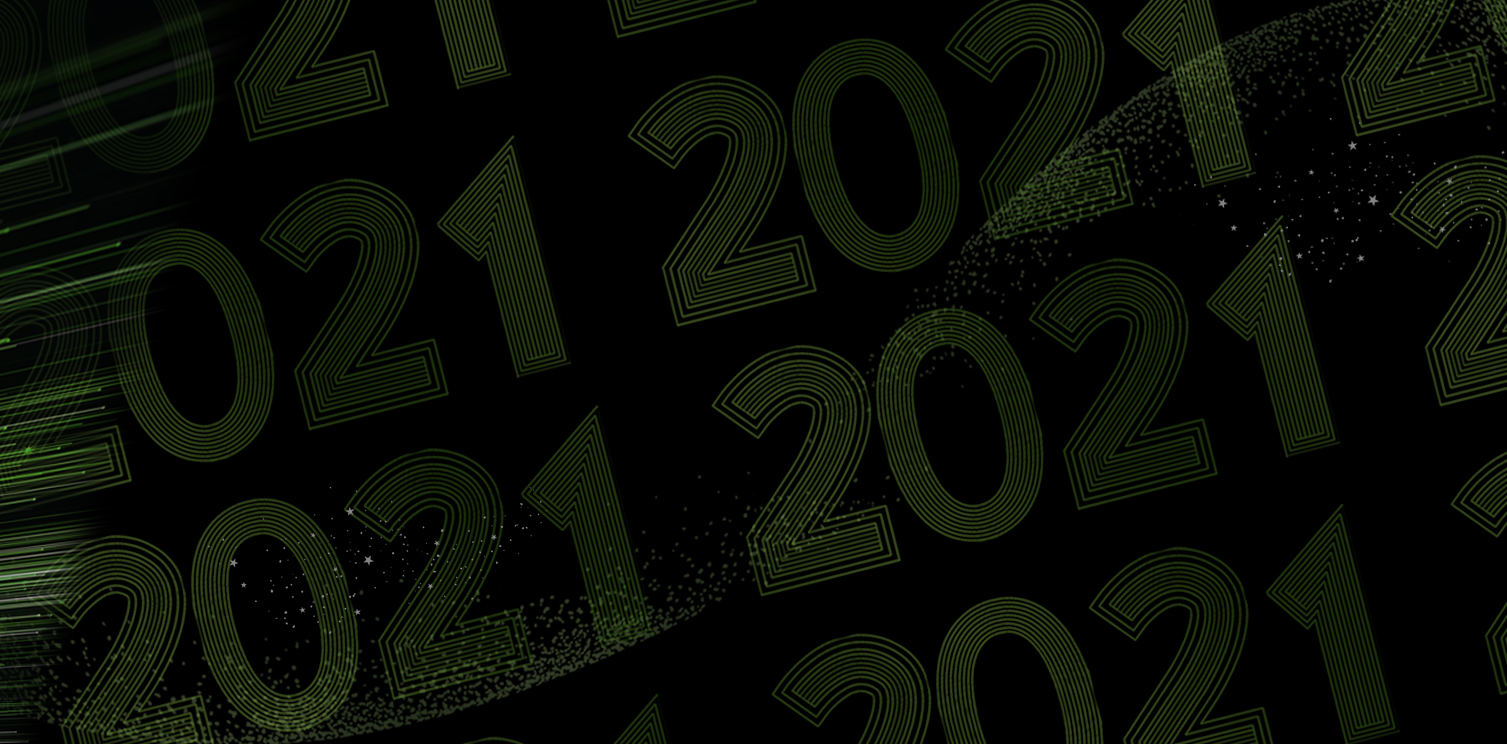 Thank You for Joining Us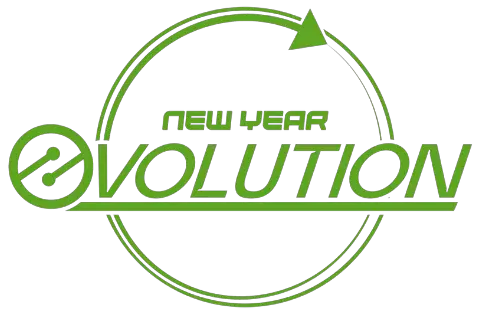 Did you miss our virtual events?
Ezoic hosted its Publisher Awards Ceremony on January 18, 2022, with event sponsor, Google. Our publishers were celebrated and CMO Tyler Bishop provided additional insight into the first ever publisher awards. On January 19, 2022, we continued to honor publishers and revealed major announcements for 2022.
See what you missed by clicking on the recorded event of your choice below!
Webinar Recording: Publisher Awards Ceremony
with Ezoic CMO Tyler Bishop & Google
Tuesday, January 18, 2022
Webinar Recording: Special Honors & Major Announcements
Wednesday, January 19, 2022
See This Year's Award Winners
The Ezoic Publisher Awards Ceremony took place January 18 – 19, 2022, where all our winners were honored. Prizes vary by award and included up to $5,000 for one lucky winner! Winners were determined based on data, progress as a digital publisher, and verified by our selection committee. Congratulations to all the winners and the nominees!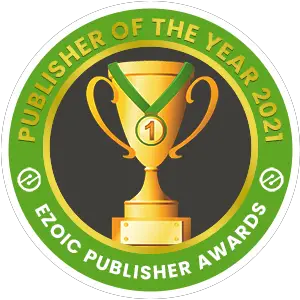 Publisher of the Year
The Publisher of the Year award is voted on by the public. Congrats to our winner and all the nominees!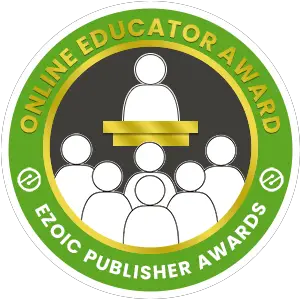 Online Educator Award
Our winners are awarded based on their engagements and advice given in communities.
Dan Richardson
Shawna Newman
Joshua Koop
Kevin C Topel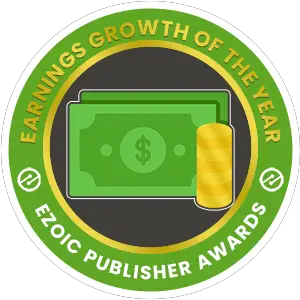 Earnings Growth of the Year
Awarded by level, highest earnings when low month is compared to high month. Must be a customer for at least 4 months.
Anna Curran
Bryan Vance
Abu Ishaque Mazumdar
Edward French
Mohamed Ihsan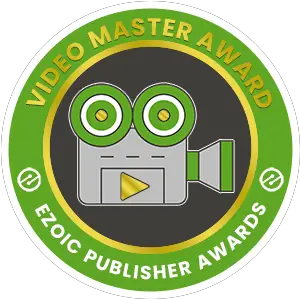 Video Master Award
Our winners are vetted publishers using videos on their site.
Joost Nusselder
Paul Posea
Matt Arnold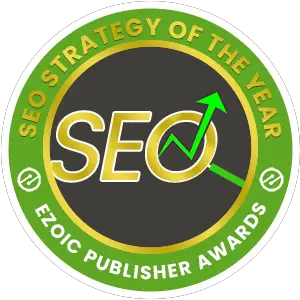 SEO Strategy of the Year
This award is based on successful and clever use of SEO techniques and verified results.
Jorij Abraham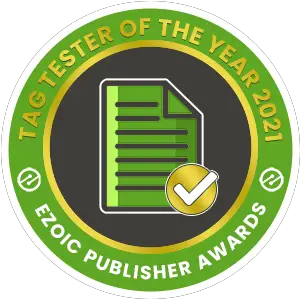 Tag Tester of the Year
Most tag tests completed successfully, which resulted in higher traffic.
Vedran Hammer
Nick Bryant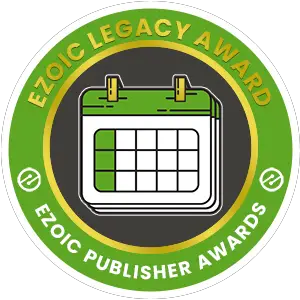 Ezoic Legacy Award
Customers that have used Ezoic with a single site the longest (Level 2 and up) with growing revenue year over year.
Dave Taylor
Abdelkader Dendane
Don Vanderport
Paul Reeths
Leander Kahney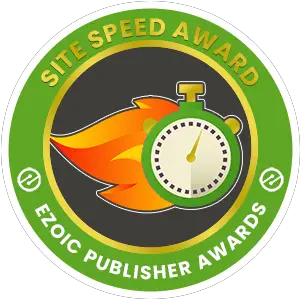 Site Speed Award
Winners have the best Core Web Vitals for last 3 months, by level (must be using Leap and not delaying ad scripts).
Ekaterina Burova
Noor Alam
John Gray
James Mauldin
Gabriele Cirulli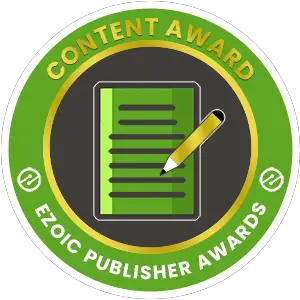 Content Award
This award goes to sites who published the most articles in 2021 (awarded by level).
Audrey Jones
Anand Khanse
Jinku Hu
Bryan Mullennix
Hubert Miles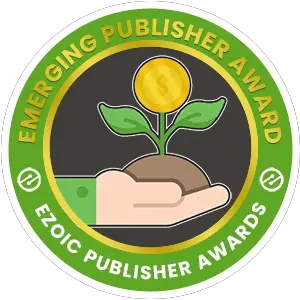 Emerging Publisher Award
Our winners grew from Access Now to current highest level.
Claire Roach
Ferdi Vol
Carlo Raffa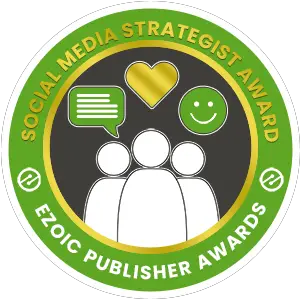 Social Media Strategist Award
An award for most organic social media traffic.
Jeff Bilbrey
Kenny Le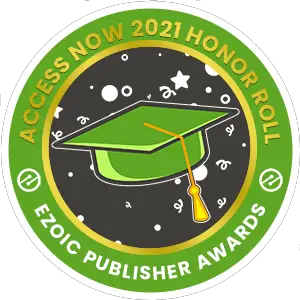 2021 Access Now Honor Roll
Our winners are awarded based on their progress and success in the Access Now program.
Ken Barclay
Tommy Buford
Asjad Aamir
Jayendrakumar Jadav
Derek Bruce
Community Top Performer Award
Digital publishing leaders identified as top-performing Ezoic publishers in their community.
Mihai Columban
Bishes Basnet
Darryl Skjottrup
Daniel Faria de Freitas
Christine Burrows
Joe Bloom
Margaret O'Brien
Dan Sulewski
Elle Leung
Karen Webb
Sam Zelinka
Ryan Craig
Morgan Nguyen
Yoyao Hsueh
Joanne Jensen
Jeremy Den Hartog
David Woutersen
Zachary Kann
Bruce Douglas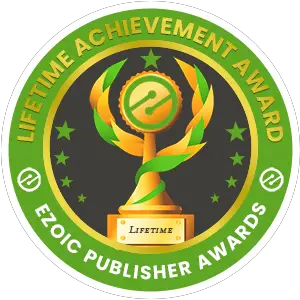 Lifetime Achievement Award
Our winners have been with Ezoic for several years and have earned over $1 million in revenue during that time.
David Layfield
Anand Khanse
Brian Cross
Anita Campbell
Alastair Hazell
Saul McLeod
Steven Andrew Fuchs
Elliot Marks
Jari Jokinen
Jesse Mortensen
Patrick Roberts
Leander Kahney
Robert Diamond
Bruce Hollingdrake
---
Now Presenting…
Your 2021 Community Top Performers!
Community leaders in digital publishing come together to announce the top-performing Ezoic publisher in their community.
Ezoic is proud to recognize these publishers for their persistence and success in growing their websites this past year.
---
Learn More About Our Ezoic Classifications
We have an extraordinary amount publishers that have been successful during their time at Ezoic, and we want to recognize them. We have several classifications available for qualifying publishers. We are excited for our publishers to showcase their successes to their audience!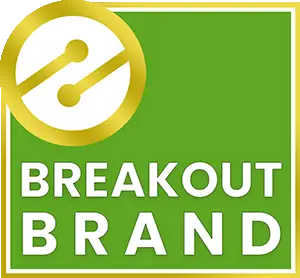 Breakout Brand
Have you leveled-up with Ezoic? If so, your site is a "Breakout Brand" that has shown significant growth with Ezoic.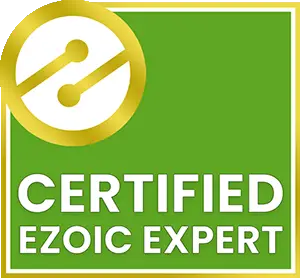 Certified Ezoic Expert
This certification recognizes some of our top premium earners with a prestigious badge.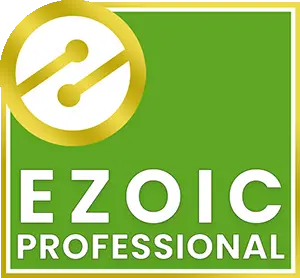 Ezoic Professional
Your time with Ezoic matters. This certification is for our long-standing publishers.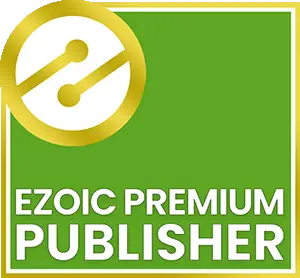 Ezoic Premium Publisher
If you are currently a Premium member your site is eligible for our Ezoic Premium Publisher badge.
Top Niche Sites
We have recognized the top sites from each niche who have an exclusive "Top [niche] Site" honor.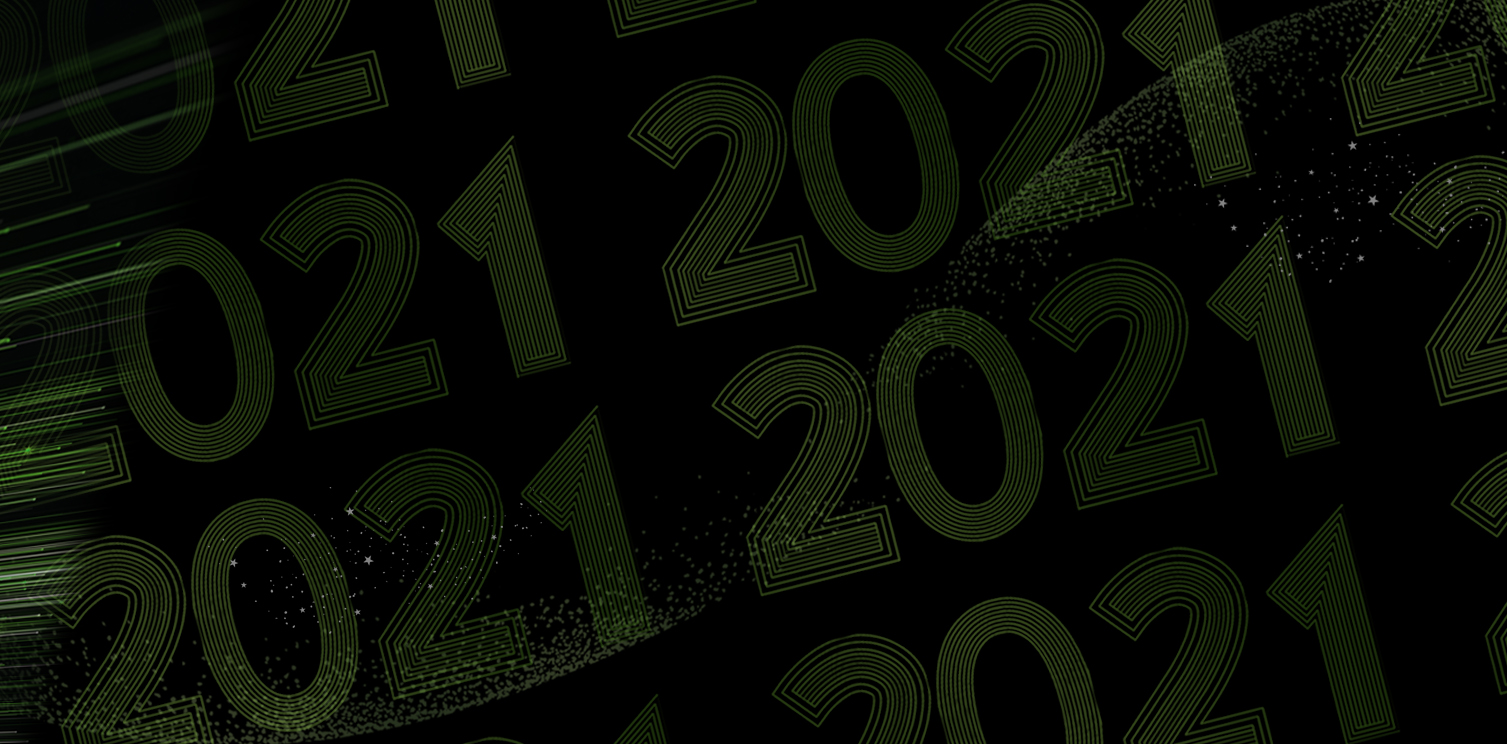 Want to learn more about Ezoic?
Enter your information and a member of our team will be in touch shortly.