No Pageview Limitations
Ezoic Access Now fulfills the true vision for the Ezoic platform,
scaling our technology to make it available to all sites no matter their size.
Connect your site to Ezoic
Gain Access to Premium Ad Demand
Be sure to read through our quick checklist to help you
achieve proper setup and approval with Google Ad Manager.

Grow faster with Ezoic's ever-expanding technology:
Monetization
Gain access to top paying ad networks

Placeholders and Ezoic AI balances UX and revenue

Your preferences guide Ezoic AI as it optimizes each visit

Speed
Boost Core Web Vitals and rank high in Google Search

Access advanced tools which identify your site's weaknesses

Optimize CSS, JavaScript and more to improve User Experience
Video
Ezoic's video tools host and monetize your video content all in one place

Share your video content to boost revenue

Industry leading technology converts your written content into videos
SEO and Analytics
Analyze data to help drive your site's growth

Use Ezoic's SEO tools to find new topic suggestions for your niche

Use Ezoic's Site Health tool kit to identify broken links on your site
Accelerated Support
Program members get access to the Ezoic Community for accelerated support. Ezoic team members will be actively assisting you and other publishers as you work on setting up your site with Ezoic.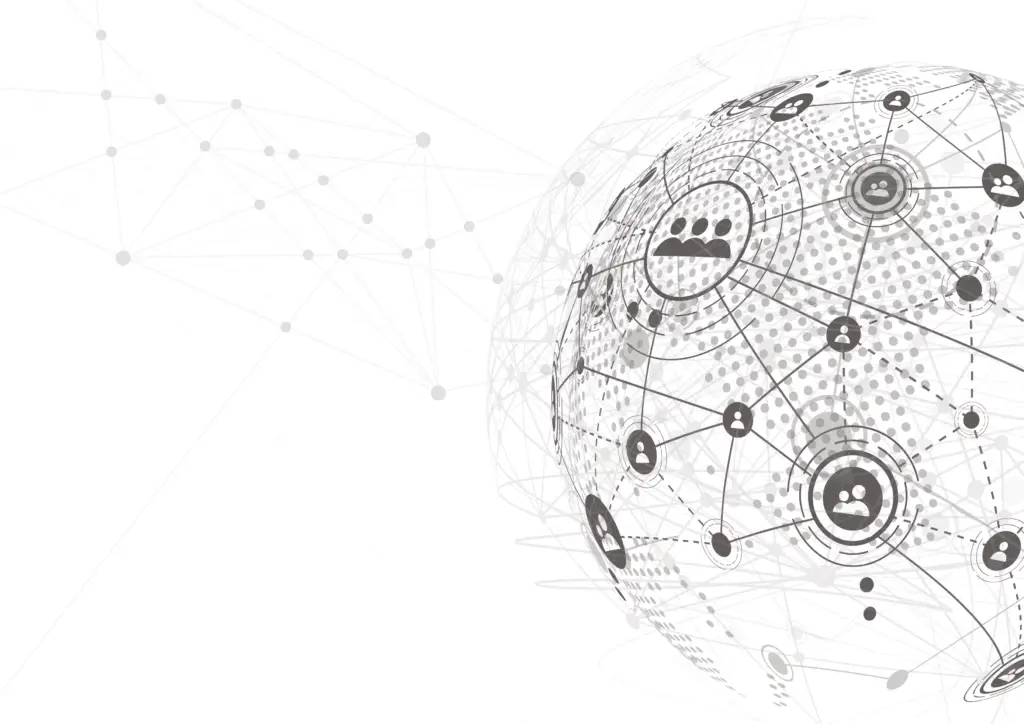 I've really enjoyed my time in the Ezoic Access Now program thus far.  […] In my short time with Ezoic my traffic has increased by 2100% and my revenue by 1500%. I'm looking forward to continuing to work with Ezoic and look forward to what the future holds.

Jeff at bluemonkeygaming.com
Scaling income and success is truly possible with Ezoic and perseverance. The process with Ezoic was easy, and their resources and tutorials are excellent…. Their support and services is without a doubt top notch. If I have any regrets when it comes to Ezoic, the only one is that I should have done it sooner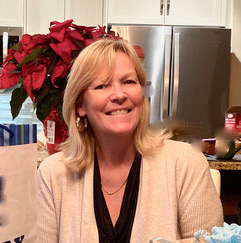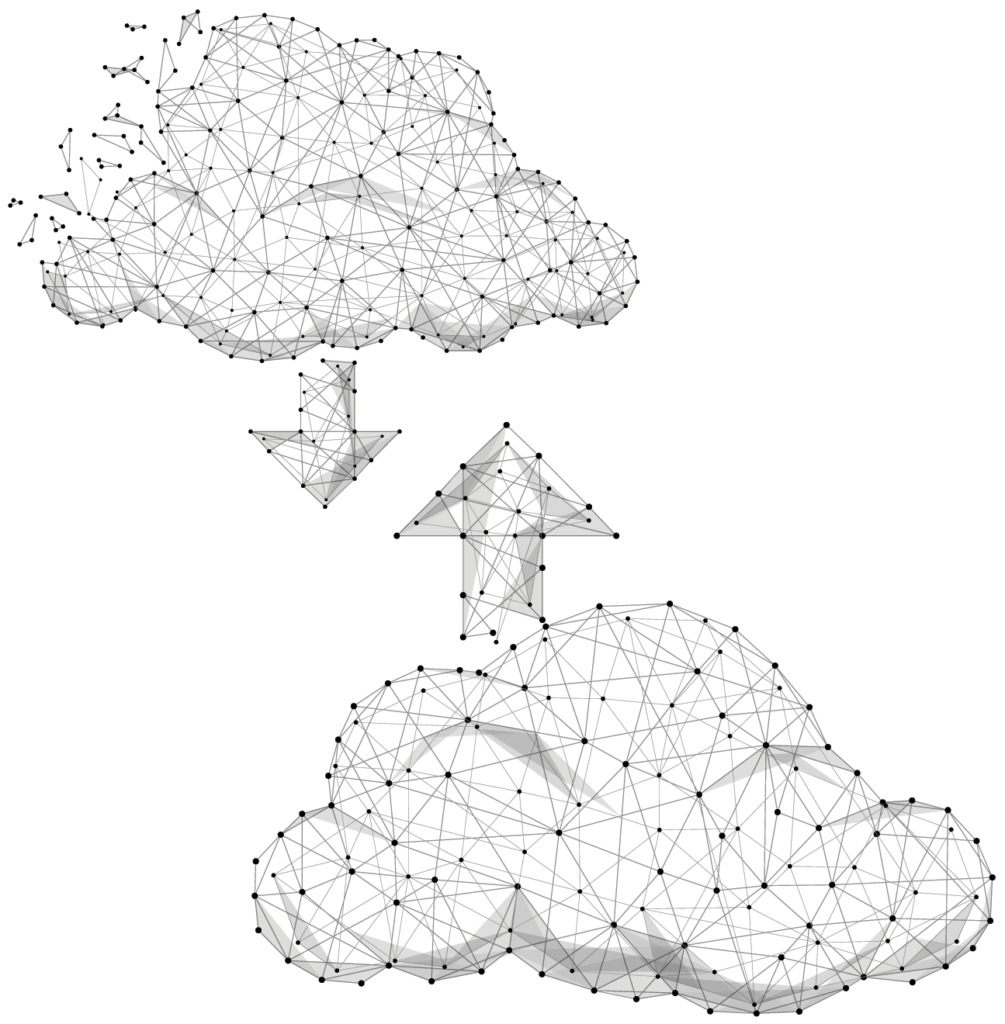 Cloud Integration
Unmatched Performance
Most popular and effective, Cloud Integration* provides access to all Ezoic tools at the server level. This means unparalleled revenue, user experience, speed, data insights, and security. Cloud integrated sites also gain access to Ezoic's Automatic Setup option.
*Cloud—name server or Cloudflare—integration = program eligibility.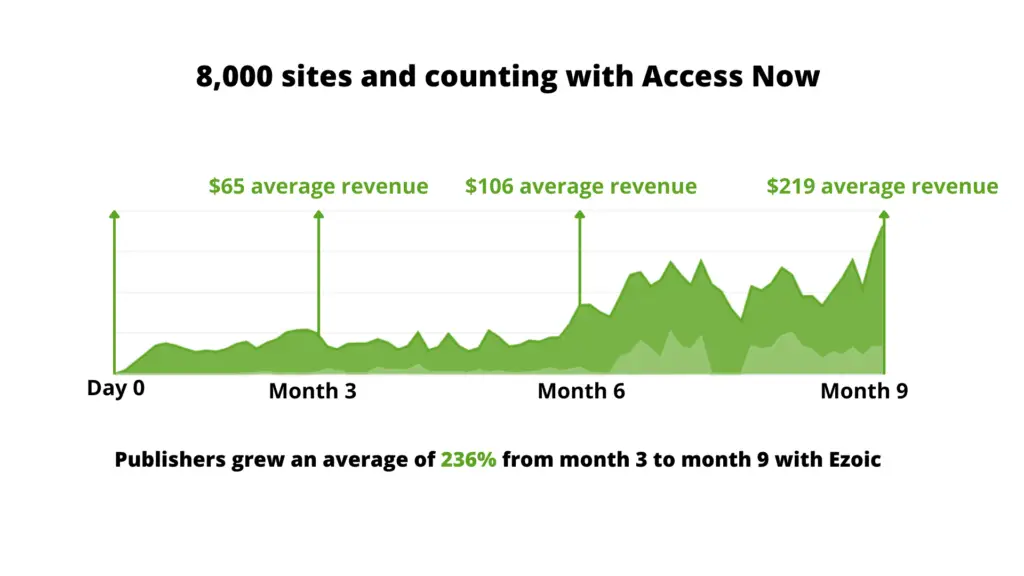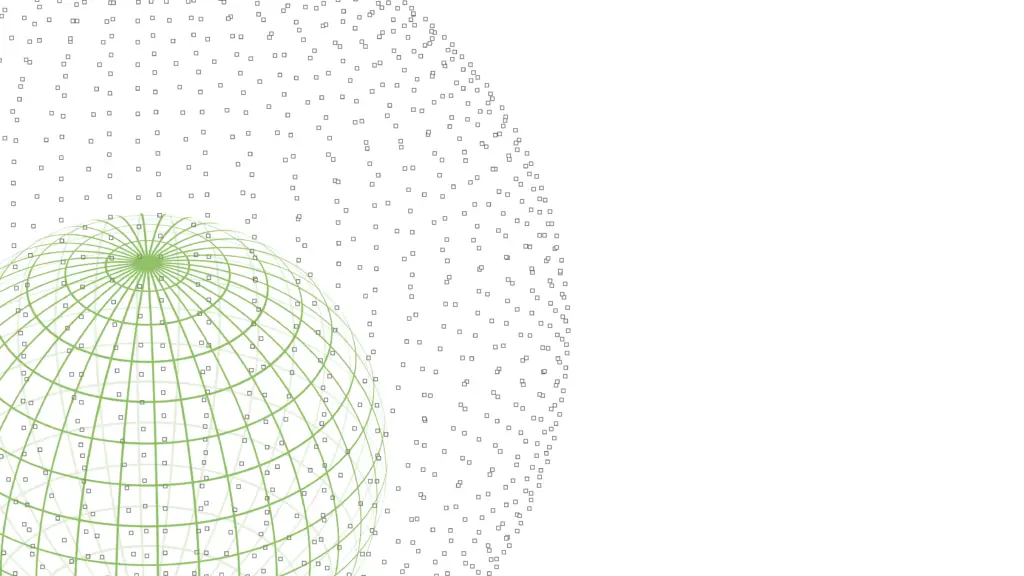 Access Now Resources
See how these publishers have grown
Read more about the experiences of Access Now publishers and the tools they used to grow their sites.
FAQ
What is the review process?
---
Sites will be reviewed to ensure they comply with our Ezoic Ad Policy Requirements. While there is no pageview requirement, we do recommend that publishers have at least 500-1,000 visits per month to make it worth joining Ezoic Access Now.
How long does the review process take?
---
This is dependent on a few different things, but generally speaking the more traffic you have the quicker your review will be. Most sites are reviewed in 3 days or less, but some sites may take up to two weeks.
Why should I put ads on my site now vs. waiting until it has more traffic?
---
Even if your site has less than 10,000 visits per month, there are people accessing your content every day (that you have spent time and money to create). Even the smallest amount of ad revenue generated by this traffic can be reinvested into your website to accelerate its growth. With Ezoic always monitoring UX on your site, you can be confident ads won't have any impact on your efforts to grow traffic.
Do I need an AdSense account to use Ezoic?
---
No, you are not required to have an AdSense account to use Ezoic, though you will need to be in good standing with Google (whether that means you have an AdSense account or have never created one). If you have an existing AdSense account, you can link it to Ezoic.
How do I get support?
---
Accelerated Support is provided through the Ezoic Community, where you can work with Ezoic Onboarding Team members to troubleshoot and optimize your setup. You can access previous posts from other publishers, or start a new thread with your questions. Our team members in the Ezoic Community are eager to help you!

We also recommend bookmarking Ezoic's Knowledge Base which has an abundance of helpful articles.
What features do Access Now publishers have access to?
---
Access Now publishers have access to all of Ezoic's features.
Do I have to take courses?
---
With Ezoic's new Automatic Setup process, you're no longer required to take any courses to set up your site on Ezoic, though you can still access a range of courses and education material in your dashboard, should you wish to do so.