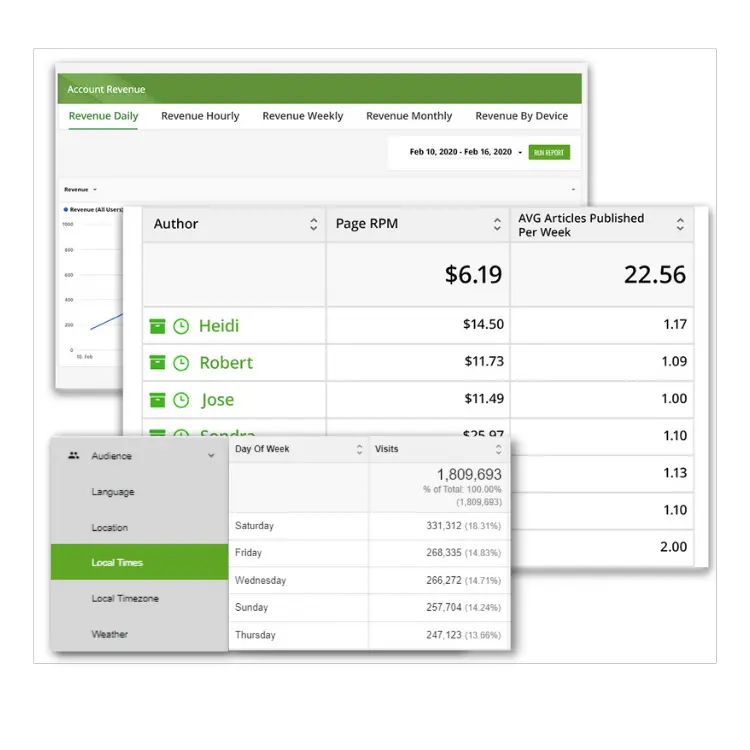 Big Data Analytics
Apply Intelligent Insights To Your Website
Unlock the value of each website visit by allowing machines to test and change ad placements, networks, types, and sizes when Ezoic knows it will provide more revenue and a better experience.
Data Organized So Sites Can Take Action…

Tie Revenue To Everything
See how everything from infrastructure to audiences is impacting the bottom line.

Objectively Evaluate SEO & Engagement
Actually see how changes, content, and investments impact rankings and audience behavior.
Drive Higher Revenue, Perform Better SEO, & More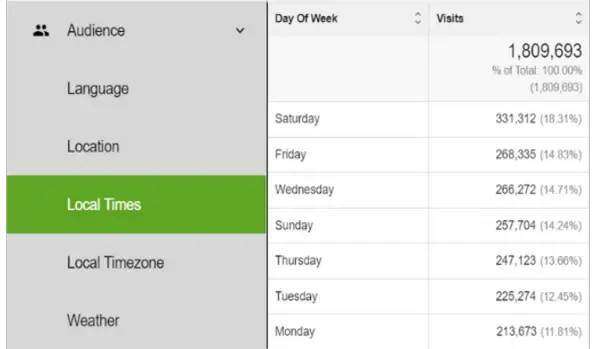 Calculate The Value of SEO
See how SEO objectively impacts revenue.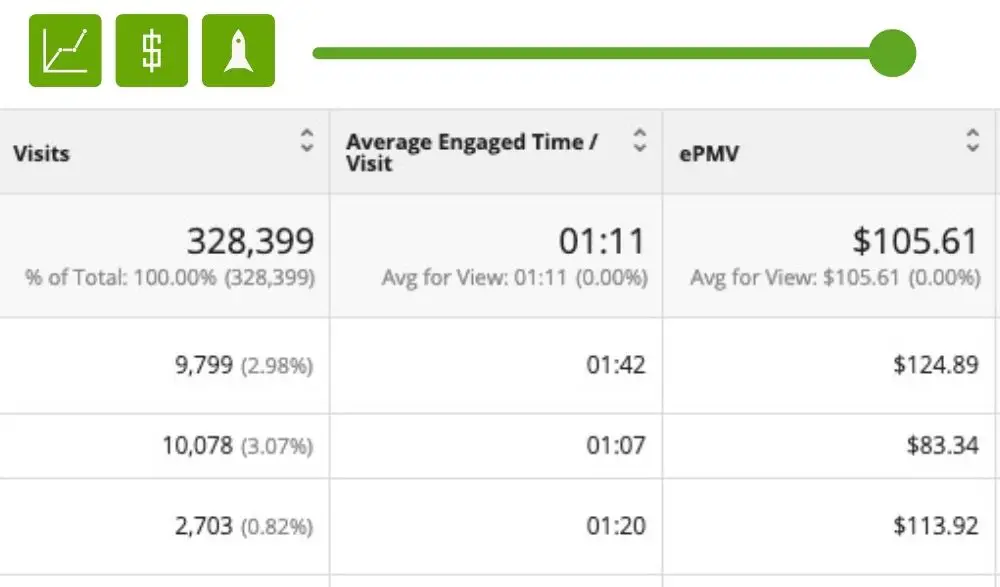 Tie Revenue To Everything
Revenue for word counts, categories, & more.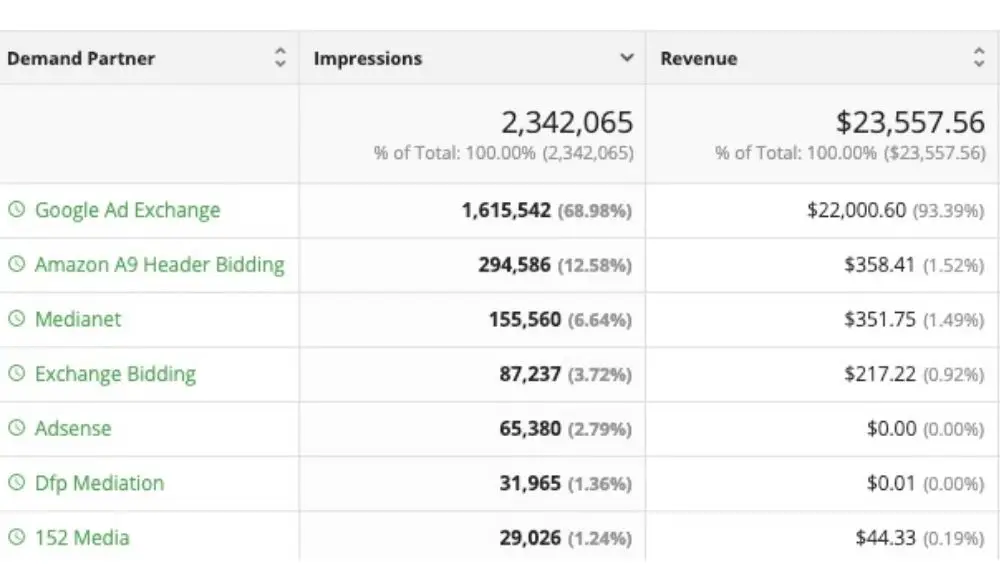 Transparent Ad Reporting
See how and why revenue changes
by ad size, partner, and more.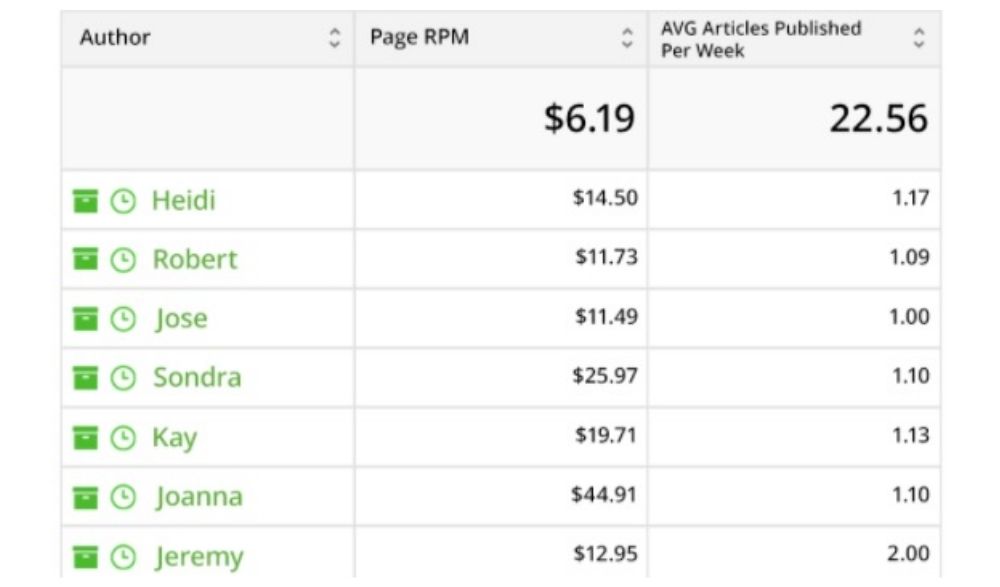 Analyze Author performance
See which writers produce the highest-earning content
Key Ad Tester Features
Look At Data Like You Never Have Before
Real-time revenue reporting
Understand how your site is earning revenue as it happens
Revenue by author, category, topic, and more
Discover what attributes and qualities your highest-earning content has.
Valuable audience insights
Find out which types of visitors are the most engaged and produce the most ad revenue.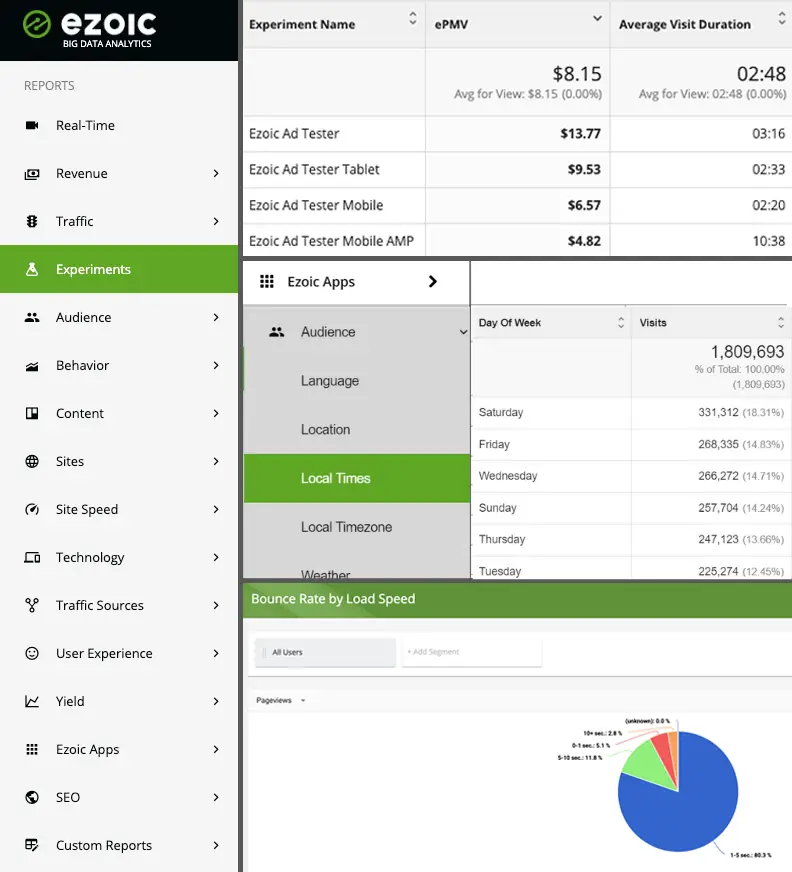 Connect Google ranking to your data
See how ranking positions, CTR, and seasonality affect revenue and visits.
See what audiences like best
Find out if audiences appreciate investments in new formats, a faster site, or changes in layouts.
Get insights and be inspired
Understand how deep visitors scroll on articles and learn where they have the worst experiences.
Data-Driven Decisions
"Before using this report in Big Data Analytics, many of my articles were quite brief and arguably a bit thin. They were great for providing a quick answer to a straightforward question, but there was definitely the potential to add more value for users with additional information and more detailed content. Big Data Analytics helped me to see that and has taught me to take a more user-focused approach."
– Adam Jones, The Gold Fish Tank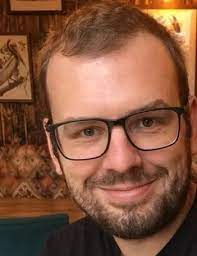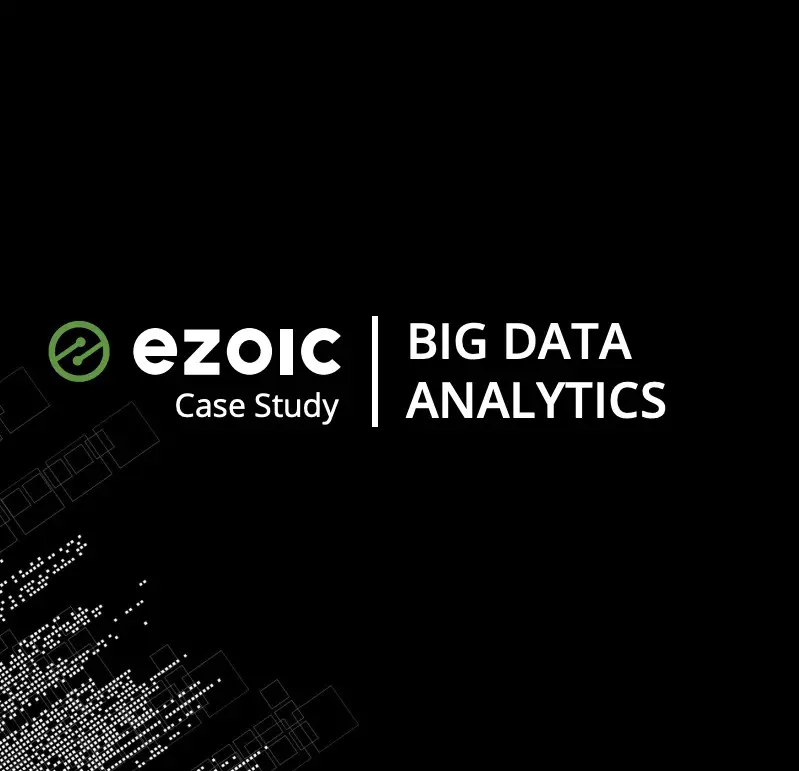 "My revenue 4x'd after using Ezoic's Big Data Analytics…" 
– Luisito Batongbakal, FilipiKnow.net
300% Increase
In Revenue After Using Big Data Analytics
How To Get Started
Setup is easy, secure, and requires no technical experience.

1. Create an Account
No credit card, no contract. Always starts with 30 days free.

2. Integrate with Ezoic
Three integration options & real humans available 24/7 to help.

3. Configure Features
This is where you get to play with settings & Ezoic's advanced testing.