Win free entry to the
2023 Affiliate Gathering
19th May 2023
York, UK
What is the Affiliate Gathering?
The Affiliate Gathering is the United Kingdom's number-one spot to meet other affiliate marketers and website publishers. The event includes industry-leading speakers—such as Ezoic CMO Tyler Bishop. Meet people behind some of the most popular businesses in affiliate marketing and digital publishing and learn about some of the newest tools to help grow your website.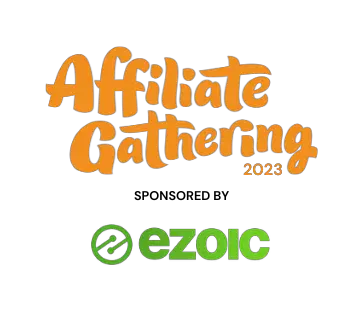 Submit your information to win free entry
Submissions are now closed.
Ticket Giveaway
Ezoic is giving away 27 tickets to the event in York, UK. Enter your email below to win an in-person ticket to this great opportunity for Ezoic publishers to learn from industry leaders.
Contest Due Date
Submissions must be received between 20 March 2023 and 7 April 2023 to be eligible.
Winners will be notified by email by 10 April 2023. Response is required by 14 April 2023. See Terms & Conditions for giveaway and response details.
*This ticket only gains you access into the event for free. It does not include travel, accommodation, meals, or beverages, or sign you up for fringe events or workshops.