The Most Powerful Way to Improve Website Earnings, Site Speed, and Visitor Experiences
a platform for publishers
Ezoic is a sophisticated, yet easy-to-use technology for publishers.  Ezoic provides intelligent applications for monetization, site speed, ad testing, analytics, SEO, design, content creation, regulatory compliance, and more. Using Ezoic, publishers can leverage artificial intelligence to increase revenue, improve user experiences, instantly make their website faster, and use data to grow traffic. 
Automatically increases ad earnings while giving your visitors an excellent experience. Learn more. 
Improve your site speed, load times, and PageSpeed scores. Guaranteed 80+ Google speed score. Learn more.
Convert your mobile pages into a Google AMP mobile site that is indexable in search engines.  Learn more. 
Test which layouts visitors like best and deliver the best experience based on their behavior. Learn more.
Easily implement server-side header bidding on your site to boost your ad earnings. Learn more. 
increase revenue & improve experiences 
Ezoic works with everyone from popular independent website owners to major brands that include some of the largest publishers in the world. Ezoic is a intelligent technology for all publishers that includes innovative tools for streamlining the optimization of ad revenue, visitor experiences, site speed, SEO, competing business goals, and content creation. Check out some of our case studies to see how publishers have succeeded in accomplishing these goals with Ezoic.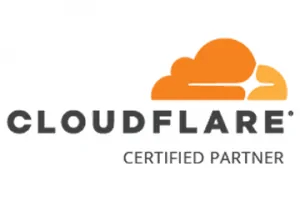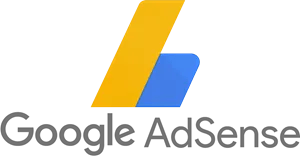 "Ezoic has been a fabulous technology partner. It is enabling us to grow our business instead of just meeting the bills…we're currently celebrating our 15-year anniversary as a website and company."
Frequently Asked Questions
How hard is it to use Ezoic and how long does it take to get started?
Creating an Ezoic account will take you about 30 seconds. Setting up the platform on a site usually takes anywhere from 5 minutes to an hour depending on which platform features and products you're planning to use. Once you create an account, you'll have several integration options to choose from—name server, WordPress Plugin, or Cloudflare. 
Once an integration method is chosen, publishers can begin using features to improve website speed, monetization, and more. 
With most Ezoic applications, publishers can make major site improvements simply by setting goals and toggling features on or off. Ezoic allows publishers to be as hands-on or hands-off as they please by offering advanced settings and configurations for users interested in deeper control of how Ezoic works on a site.
Learn more on our FAQ Page.
Will the site speed accelerator make All sites faster?
In almost every instance, The Site Speed Accelerator will make a website considerably faster.
Publisher sites that currently see Google mobile speed scores in the 20's or 30's can expect to see scores in excess of 80 or 90. All this in just minutes after the the technology is activated and tested.
Additionally, Ezoic doesn't require to give up any critical business elements like their host, advertising revenue, or anythign else that would impact their day-to-day operations or revenue.
Sites can easily try Ezoic and then preview their site with the Accelerator on. They can then simply run that preview through Google's Pagespeed Insights to see just much faster their site has become.
 No payment method or commitment required.
Will ezoic change How A site Works?
No. The website, content, hosting, and other aspects of how a publisher or site owner operates their business remains the same with Ezoic.
Although Ezoic is powerful enough to provide publishers the ability to dictate how different aspects of a site can be personalized or tested for visitors, publishers remain in total control of any experiments and can even split-traffic between Ezoic and their existing site setup to compare. 
Learn more on our FAQ Page.
will Ezoic increase A Site's Revenue or ad earnings?
Ezoic can be used to do a lot of powerful things on publisher websites.
No matter what, applying Ezoic's machine learning applications to your website and your ad delivery results in higher ad revenue, better user experience metrics, and improved performance. There are no exceptions.
Ad Tester is Ezoic's most well known tool for increasing website ad revenue. It learns from visitors and helps publishers make critical changes automatically that influence higher revenues and better overall UX metrics.
Most publishers make +50% more revenue from having ads in optimized positions and increase session duration and page views per visit as well.
Can A non-Technical Person Implement Ezoic?
Yes. Ezoic was made for all publishers. Both independent bloggers and major media brands use Ezoic. 
Setting up Ezoic and getting it to deliver your ideal results requires no coding or complex technical understanding. 
Integration is easy.  After that, most of the setup can be completely automated if you prefer. 
If you need help, we are available 24/7, via support@ezoic.com (we have offices in the UK and USA).
how sophisticated are ezoic's features?
Ezoic is both sophisticated and easy-to-use. This means that non-technical users can easily set preferences and have Ezoic automatically make their site faster, improve revenue, or optimize toward another goal. Additionally, it means that every Ezoic application has built-in advanced features and settings that allow everyone from Ad Ops professionals to CTO's to configure Ezoic to their exact needs and specifications.
Ezoic provides the ability to configure caching, a CDN, speed optimizations, ad delivery, ad demand, custom APIs, and more. The platform also allows for users to simplify all of these features by toggling through simple preferences in a menu.
See answers to more questions on our full FAQ page. Ezoic offers a completely free trial so publishers can easily test out any part of the platform. No payment method or commitment required.



A Trusted Industry Leader
Ezoic (ee-zo-ic) is a Google award-winning platform for publishers. Ezoic was inspired by the idea that, with the growing complexity of the digital ecosystem, many publishers were struggling to make critical decisions. With so many competing priorities and goals to balance, publishers needed an objective way to optimize, streamline, and balance all the elements that make digital publishers successful. 
Ezoic was designed with an understanding that the amount of testing and learning that would need to be done to truly optimize a website's full potential was outside of the ability of a single human, or even a massive team of humans. That's why we built a platform that leverages true machine learning to help our platform users manage and automate the tests and adjustments needed to maximize a site's true potential.
Ezoic is now the world's leading artificial intelligence platform for publishers with thousands of new customers joining the platform each year. Ezoic is headquartered in North County, San Diego CA, with offices in San Francisco, London, and Newcastle, U.K. Ezoic is the preferred solution of thousands of popular websites and large media brands that send well over half a billion visitors per day through the Ezoic technology.