Yes. We mean it. No more pageview limits.
For the last year, I haven't stopped talking about how much I dislike that it's "a thing". See the video below.
In fact, it should have never taken this long.
I hope you read this blog, but if not, here's the sign-up link to use Ezoic as a new or growing site…
We created Ezoic to help all publishers eliminate middlemen and streamline growth.
Removing the previous threshold of 10,000 monthly pageviews for using Ezoic Monetization features allows Ezoic — and our customers — to exercise greater freedom and transparency while avoiding long-held disingenuous industry practices.
The "go to" solution for intelligent publishers
We've been piloting how we can support small, growing sites for the last year (you may have heard of "Just Start" or "Access Now"). We're finally ready to make that process available to everyone and proud of how dramatically the sites in these pilot programs have grown (some more than 50x traffic and revenue in less than 6 months).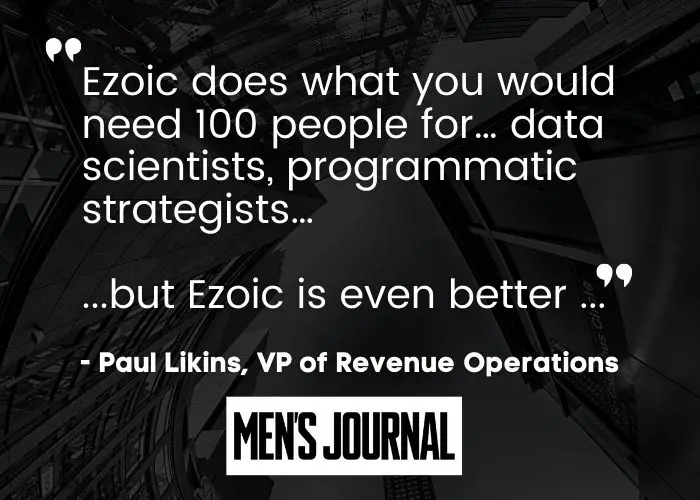 Democratizing monetization for all sites
Ezoic is eliminating the long-running narrative that as sites grow they somehow qualify or earn a chance to work with higher-paying advertisers from different ad networks or third-parties that have historically excluded them.
This has no grounding in how the ad ecosystem works and only exists because these parties have not wanted to bother with these sites until they thought they could generate a profit from them. In reality, this is theater and cheap marketing.
Want to know the truth?
Ezoic is used by more large sites than any other technology even remotely similar. Why? Because they understand the value of using technology and maintaining control vs. outsourcing…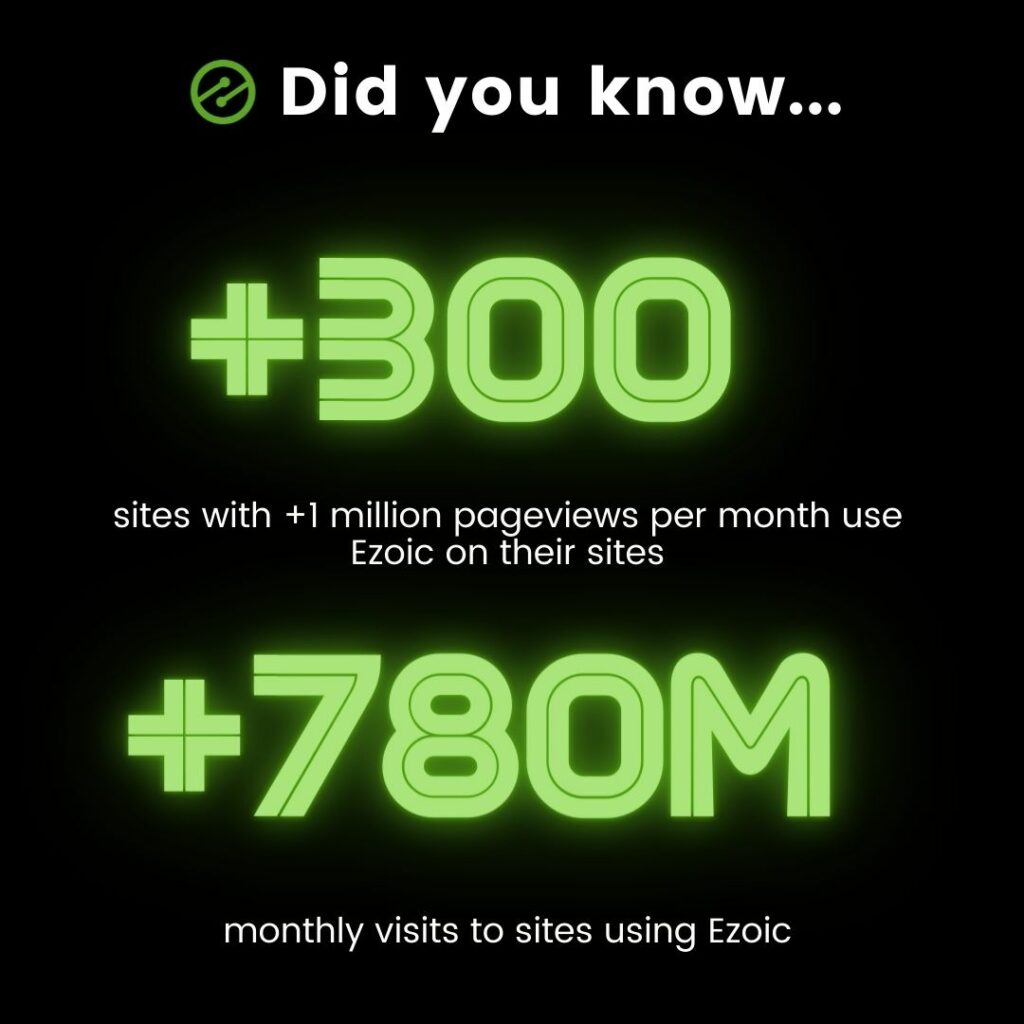 Ads are a commodity.
That's right. "Big sites" both using Ezoic or using internal staff of third parties all rely largely on the EXACT SAME parties to display ads. Nothing special or proprietary…
… so why give someone control and a huge % of revenue to do exactly what Ezoic allows you to control and improve automatically?
Where ads "come from" is overemphasized and not as important as many think
Most of the programmatic ads you see displayed on major brand publishers — and any site you probably think of as "large" — are using a similair "ad stack".
Google Ad Exchange, AdSense, popular header bidders, the small number of public ad networks, and private marketplace deals with brand advertisers is pretty much the industry standard for maximizing a site's programmatic ad demand sources.
Setting that up, maintaining those relationships, and all the technical nuances of that process can get incredibly complex.
Now, sites could wait until a third-party comes to implement that for them… and take 20-30% of the money earned… or potentially hire a seasoned ad ops professional too.
But…
What happens when they don't account for UX… or…
… don't care if the sites ad rates are declining as a result of their actions…
… and have no motivation in testing or trying new things that may provide new insights into how revenue could be further increased?
What about optimizing ad rates by adjusting ad density and ad sizes to adapt to advertiser bids? Is someone doing that every day?
Ezoic does.
For each visitor…
… on every pageview…
… literally, thousands of pageviews and tests were run and ads were changed in the time it took you to read this article. More than a person could do on a single site in a year.
What happens if a person "optimizes your ads"?
Well we know what happens.
The same thing happened to publishers years ago when ad networks would force sites to sign exclusive deals and contracts, ban them from testing, and pursue legal action against the site if they wanted to remove the ad network from their site.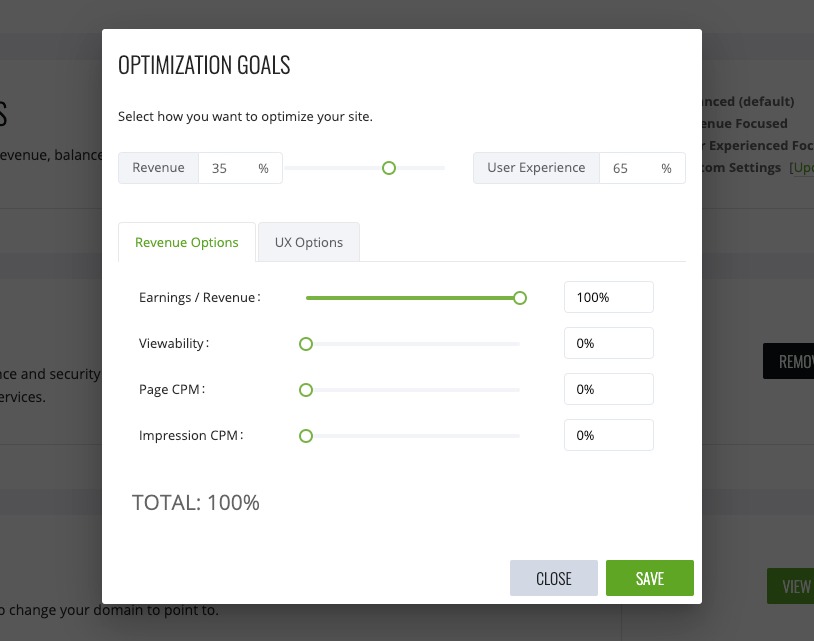 That's why we built Ezoic. No contracts, free-to-use, and with tons of features specifically designed so that you can add additional ad partners and split-test all kinds of things to learn the truth.
Sites Can Look Out For Their Best Interest Better Than Anyone
At Ezoic, we will be removing pageview barriers and any forms of exclusivity from our platform requirements to begin using our technology and tools effective June 2021.
In case you missed it, here's the link if you're under 10,000 pageviews again…
That means sites of all shapes and sizes will finally have access to the most of same ad networks, ad ops, sophisticated A.I., and direct advertising deals as our larger sites and media brands.
As you grow, Ezoic will begin showing more of the benefits that you've achieved
As sites grow, we'll turn on more and more ad partners that are willing to whitelist them (as we've done for a long time but never marketed).
Along with our AI's ability to drive up the value of a site's ad rates over time, this means Ezoic is the best way to ensure your site is earning the greatest possible of revenue from programmatic display ads.
We'll also be highlighting and providing more transparency to the elements of Ezoic many have missed because they didn't know and sadly left thinking they'd achieved something that they could get elsewhere by giving away more money and control.
This includes:
direct ads sales through our premium program
our white glove services in VIP
and much more…
How new and growing sites can access Ezoic now…
Sites that are smaller than we previously allowed to use the platform will have a new onboarding experience similar to the ones we did with our pilot. Sign-up and start here.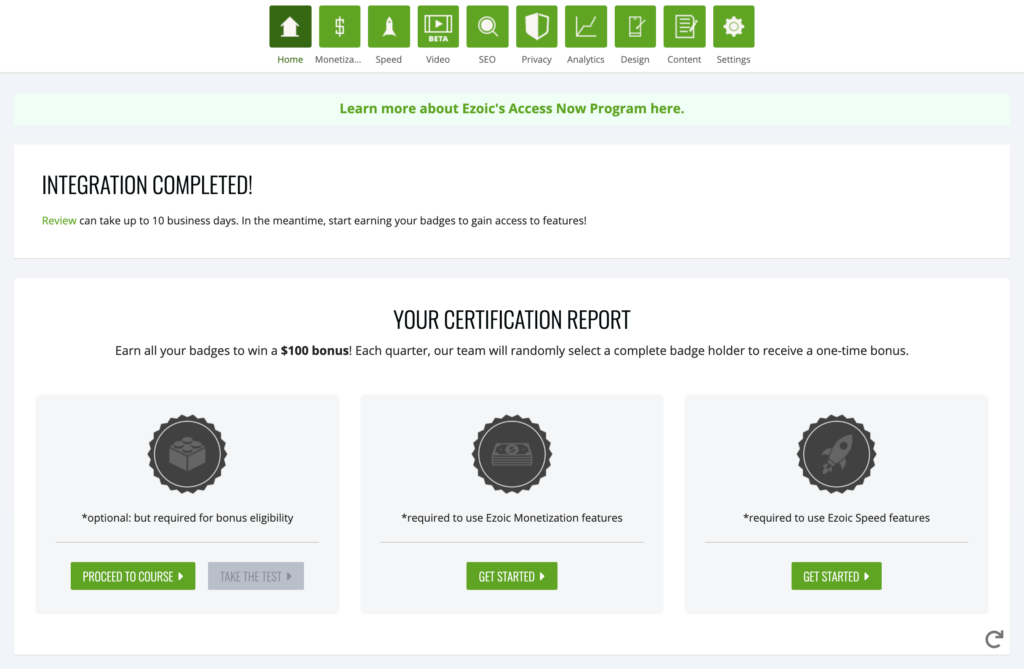 This process includes a major focus on education. Learning some basic concepts about monetization will aide them in being able to get the most out of their time and efforts using Ezoic.
These processes are a big reason why sites that have gone through this onboarding have seen unprecedented growth over the last year.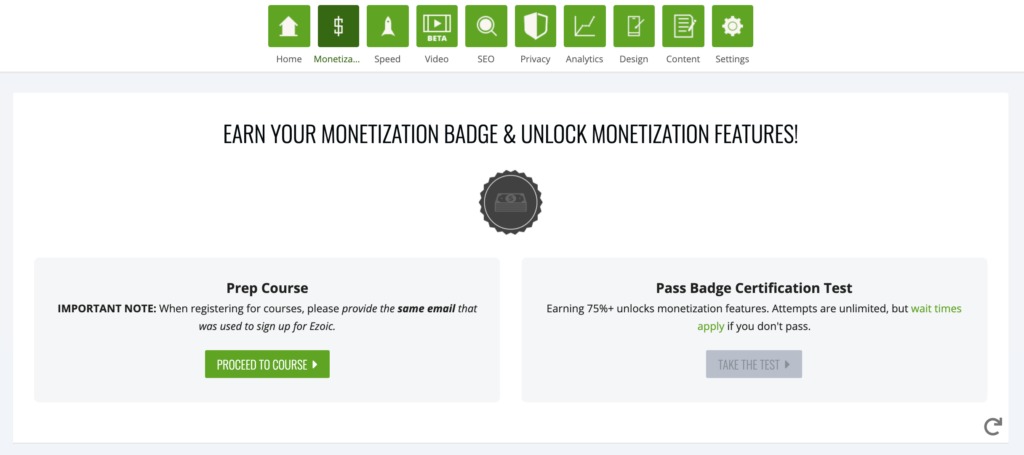 Previously, our 10,000 pageview limit was developed simply to help us scale how we screened sites for content quality and ad policy guidelines while providing appropriate support to sites as they navigated setting up a sophisticated ad configuration using AI technology.
Sites will still be subject to all other ad policy and quality guidelines, but we won't restrict a site because they simply haven't been able to grow their site beyond 10,000 pageviews anymore.
What's Next…?
We want to make one thing clear: any site using Ezoic will have the paramount greatest common denominator of access to ad networks, monetization partners, support, and technology.
As sites grow using our platform, it will give us more and more opportunities to offer them more features, technology, and opportunities.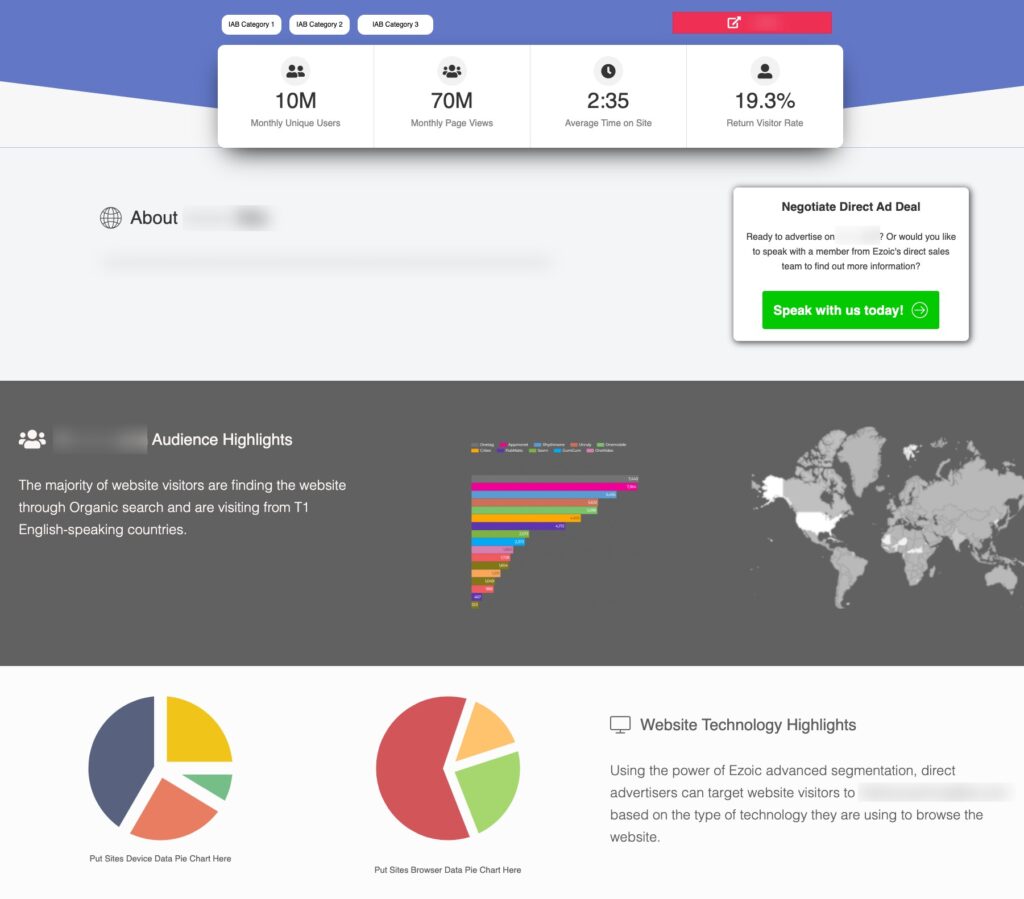 For example, we're able to provide some of our larger and more tenured sites dynamic new technology that allows them to strike lucrative new REAL direct deals with brand advertisers.
These are real sponsored content, brand collaborations, and display ad buys that sites have full transparency to that Ezoic helps sites implement.
It is one example of how Ezoic is building technology to help our publishers navigate everything from attracting higher-paying advertisers to passing core web vitals.
This means you can start a site with Ezoic and know for a fact that you are earning the most amount of revenue possible for your website, whether you're just starting or if you build a site to well over 10 million pageviews a month, like hundreds of our customers do today.
You'll be maximizing the revenue potential while also ensuring the best experience for your readers.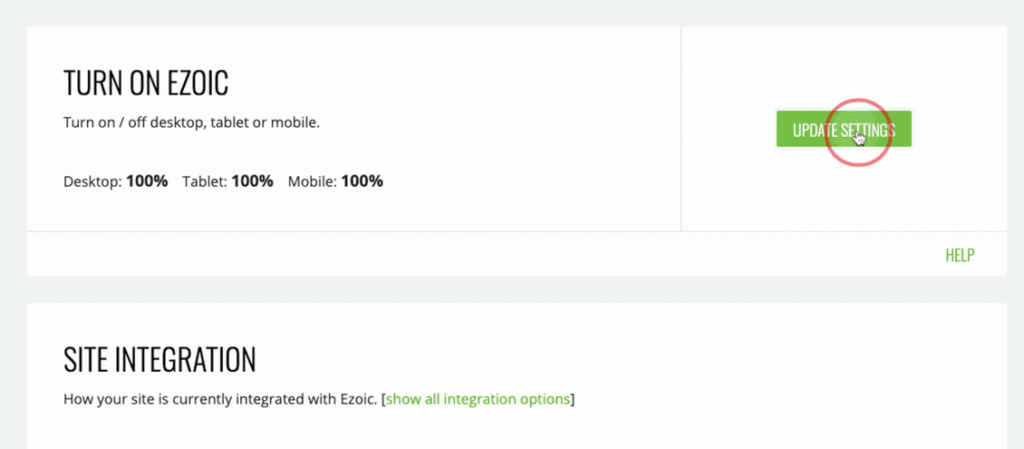 And, if you suspect there's another way to earn more, Ezoic affords all sites unparalleled capabilities to test the same traffic against any other solution and analyze that solution to make sure that you can rest easy every night knowing you're not leaving any money on the table.
Technology takes us all forward
In reality, there is no one who can look out for a publisher's best interest better than the publisher themselves. Ezoic provides the technology and industry intelligence to make decisions that align with every publisher's goals and aspirations for their business.
That's exactly why we've removed this small restriction; we're the first ones to ever do it, and we're very proud to be the one that many sites have used to grow into significantly larger publishers over the last few years. We hope this step means that even more success stories will develop as we invite publishers to join us in eliminating middlemen and streamlining complexity.