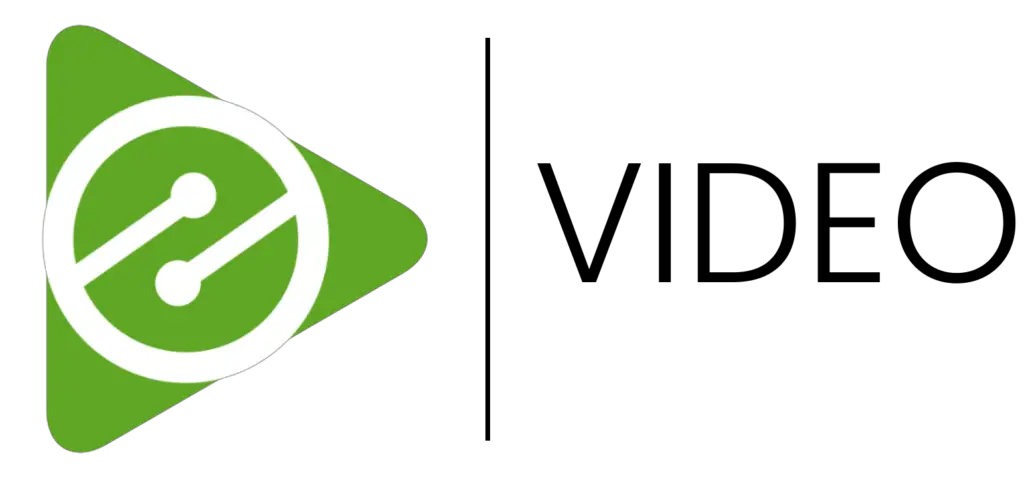 Ezoic's machine-learning technology provides features for uploading, testing, inserting videos on different pages, and indexing them in search engine results, earning you higher revenue from video views and more playbacks.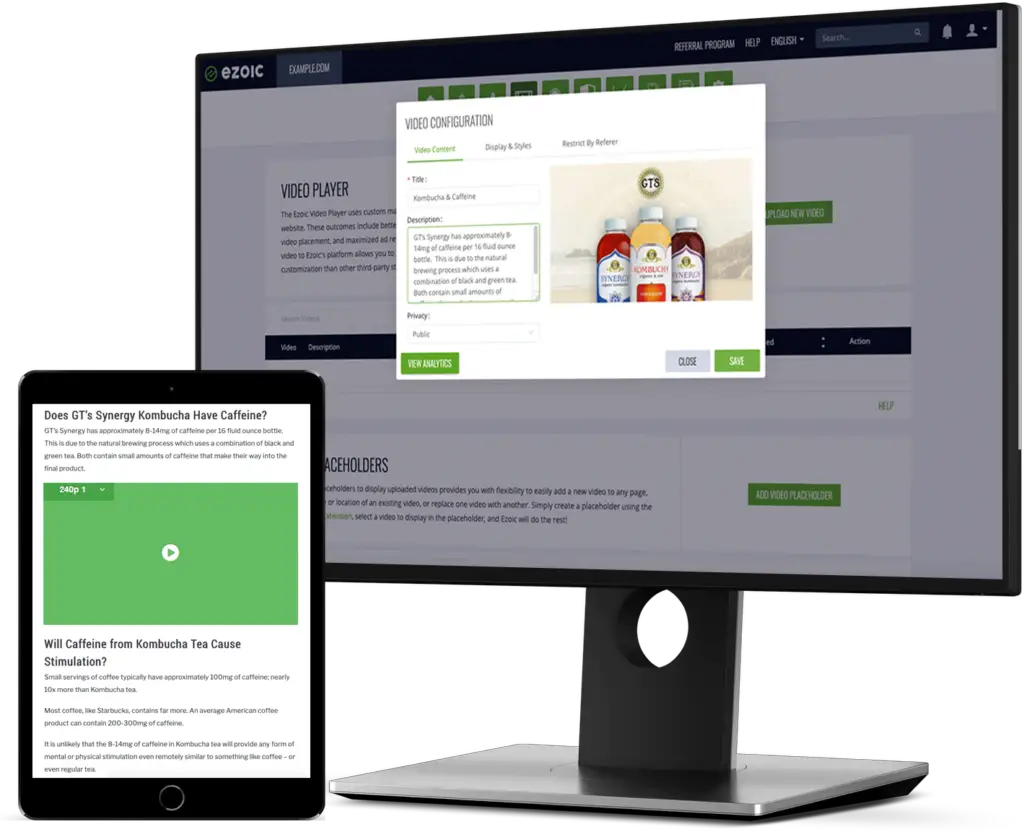 Publishers can choose where, how, and what type of videos appear on their pages. Simply upload video content, create a placeholder using the Ezoic Chrome Extension, and select preferences for which videos to display in the placeholder. Ezoic will then learn how to adapt to these preferences and display videos where they make sense.
Everything You Need for Video
Own your content
---
Keep your content your own by hosting it outside of third-party platforms. Never wonder if your content will be removed without your knowledge.
Get traffic from video
---
Ezoic makes it easy to have videos indexed in search engines, generating more traffic to publisher sites.
Maximize ad revenue
---
Monetizing video content outside of walled gardens produces significantly higher ad revenue on video.
Latest Features
---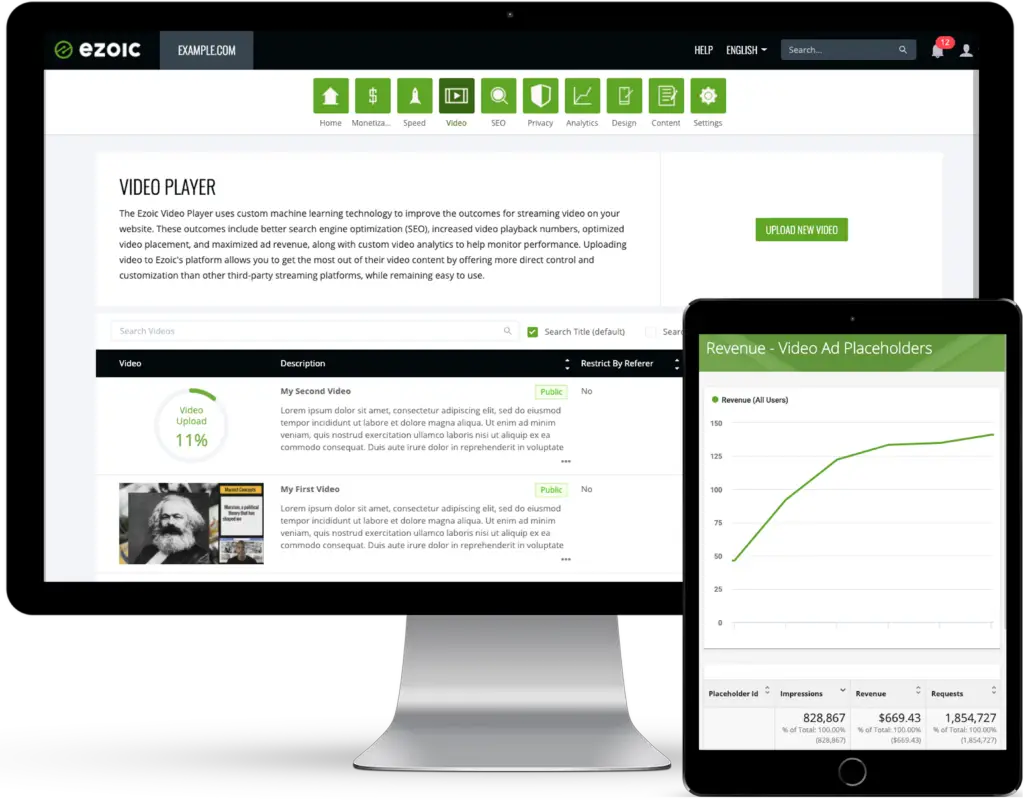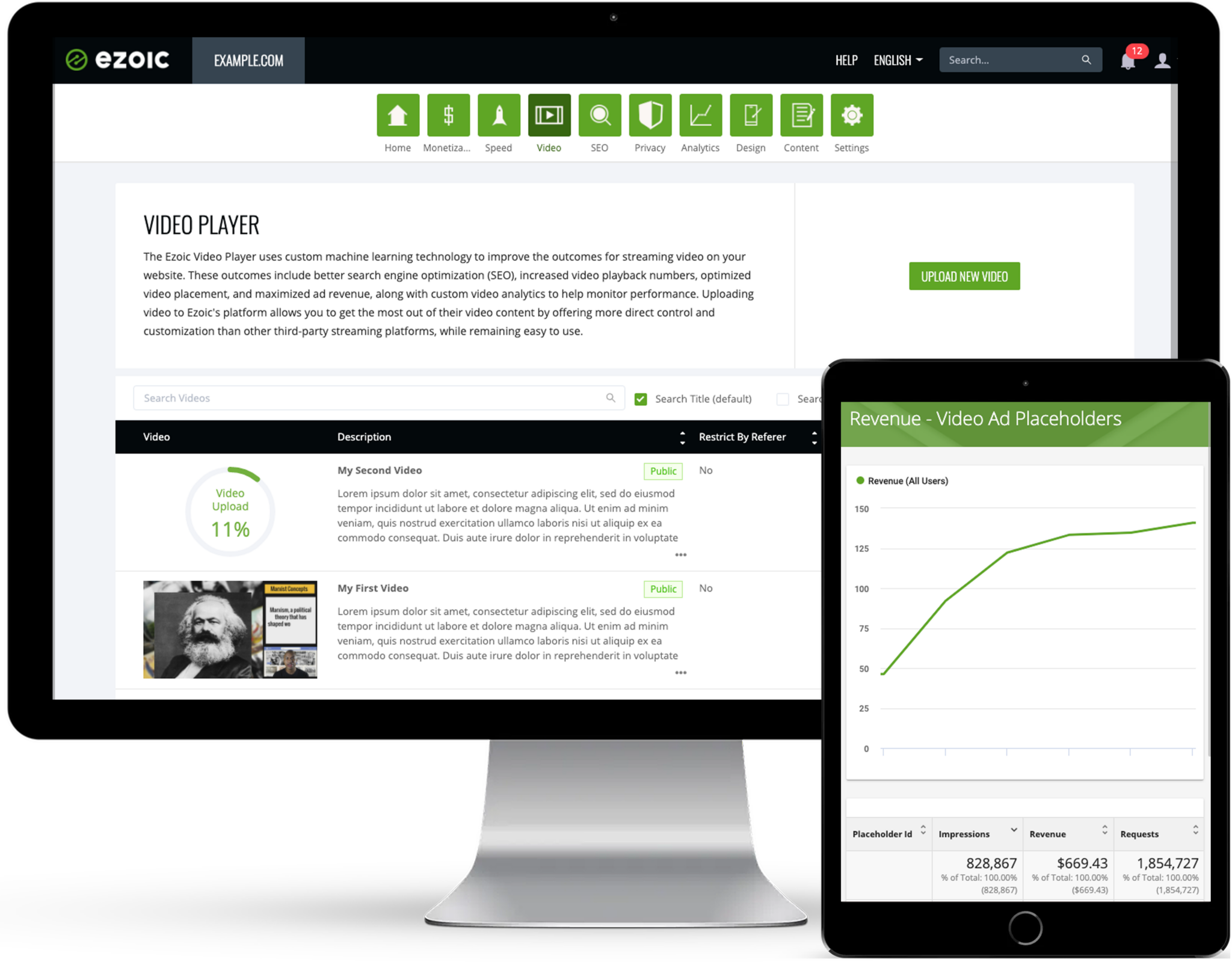 Optimize your videos
Let Ezoic do the heavy-lifting and optimize your video ad inventory to maximize revenue, or fine-tune them yourself to ensure video ads display exactly as you want.
You are in full control.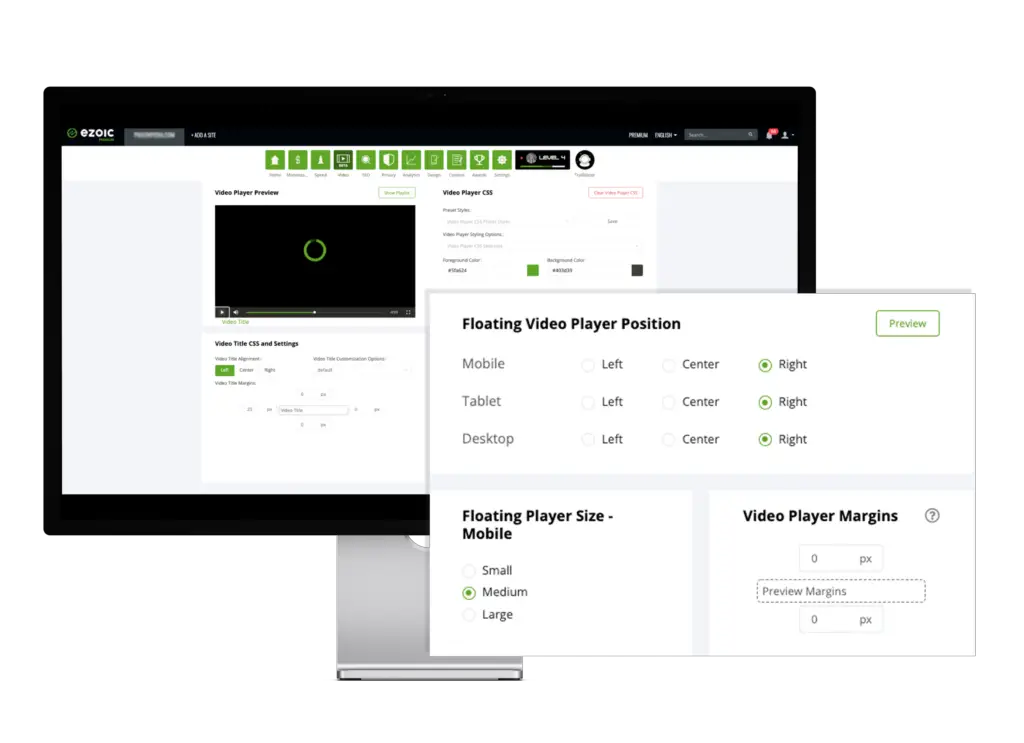 Make it your own
Make your video player unique to your brand with styling options to stand out from the crowd. With more than 17+ million possible combinations and full control of how your player interacts with your users, the possibilities are endless.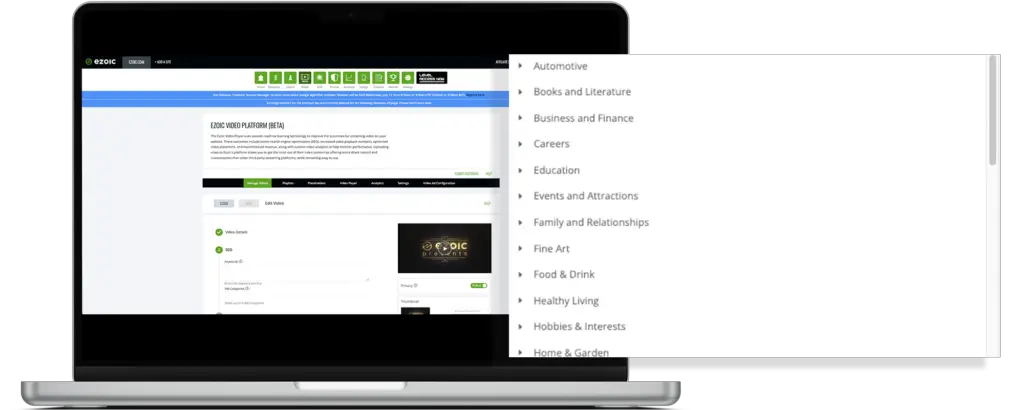 Improve SEO
Ezoic's Video Player improves user experience by learning who, what, when, and where video works best on a site, only implementing video when it matters, not when it doesn't.
Ezoic's auto-generated IAB categories help with content matching, boosting ranking for video searches.
Don't roll the credits yet…we're just getting started!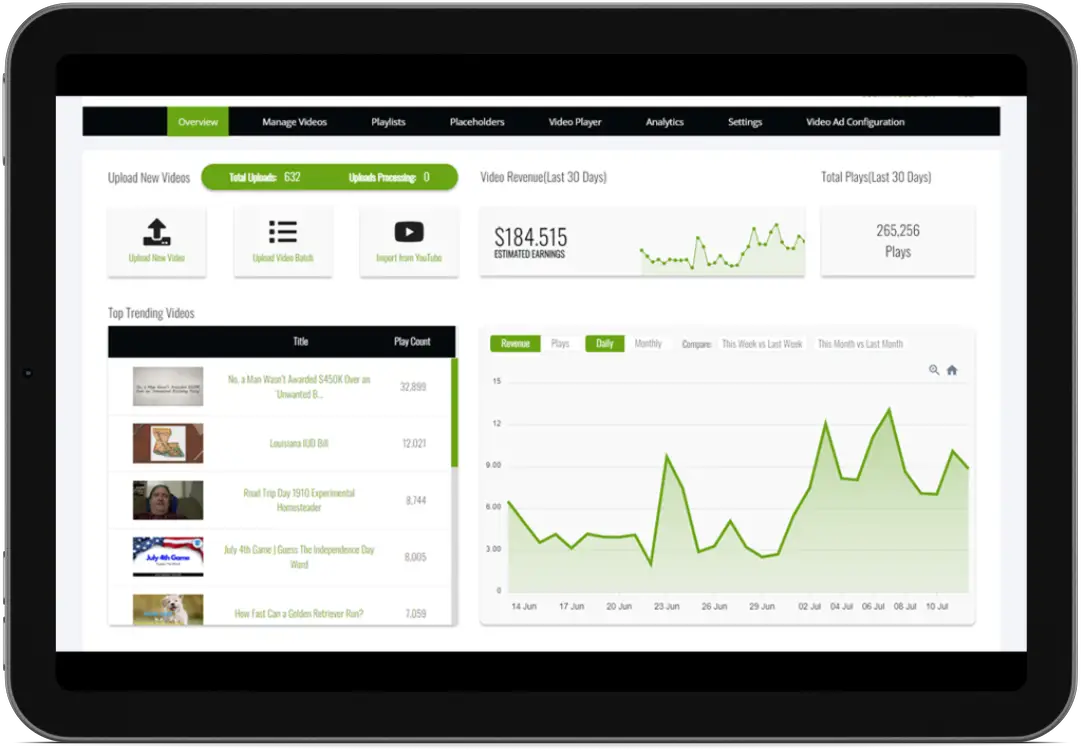 Performance metrics
---
Get at-a-glance information on estimated video earnings and video play count in the last 30 days. Compare day-to-day revenue and plays, or see month-to-month.
Import videos
---
Easily get your videos online. Directly upload your videos or a video batch from an MRSS feed, or import your videos through YouTube.
Batch edit placeholders
---
Update placeholders in batches for settings like device type, floating video services, floating video behavior, autoplay, looping, and ad settings.
Cross-domain access
---
Own multiple websites using Ezoic? Now you can share videos between your domains so you don't have it reupload videos multiple times.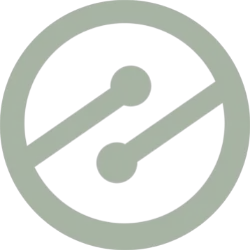 Ready to test Ezoic?
Get started with your free trial now
How To Get Started
Setup is easy, secure, and requires no technical experience.

1. Create an Account
No credit card, no contract. Always starts with 30 days free.

2. Integrate with Ezoic
Three integration options & real humans available 24/7 to help.

3. Configure Features
This is where you get to play with settings & Ezoic's advanced testing.