Top 7 Things You Can Do With Ezoic
What Can I Do With Ezoic?
The Ezoic platform offers a lot of features to digital publishers. This includes the benefits provided by our popular free app store.
While many digital publishers are initially attracted to the platform for its ability to leverage sophisticated machine learning and multivariate testing to improve ad revenue,  Ezoic offers a great number of additional benefits that many publishers don't discover until after they begin using the Ezoic technology.
Below are some of the top reasons premium publishers elect to leverage Ezoic on their websites.
1.) Increase Revenue Per Visitor/Session
The most popular reason that digital publishers begin using Ezoic is so that they can leverage our
Ad Tester
application.
Ad Tester allows digital publishers to set ad placeholders across their site that Ezoic will automatically test to better understand which ad positions, densities, and ad types produce the best visitor experiences and highest revenue yields on a per-visitor basis.
As Ad Tester learns how visitors respond to different ad placements and locations, it will automatically deliver each visitor a unique ad combination designed to balance their experience with the highest ad earnings that are potentially available.
This maximizes revenue per visitor while maintaining healthy visitor experiences.

Publishers can plug-in Ezoic's vast network of ad partners, use existing ad relationships, or even bring Ezoic into their Google DFP (Ad Manager).
Ezoic leverages it's smart machine learning core to understand when different ad combinations interrupt certain type visitor sessions. This helps maximize ad revenue per visit, rather than per page or per ad.
Ad Tester is smart enough to learn how to make the publisher more money overall by maximizing the revenue for each visitor. When publishers try to optimize RPMs or CPMs they often make less money because they fail to understand how the ads impact cumulative ad value over time or how ads affect the number of pages a reader visits.
Ezoic automatically helps publishers optimize for revenue per visitor (also called EPMV, session revenue, and session RPM). This is something that is often preached by industry experts and ad ops professionals.

2.) Make Your Site Faster & More Secure
Once integrated with Ezoic, digital publishers gain access to:
Advanced DDoS Protection

WAF

Lightning-fast CDN

Free SSL (HTTPS)
The Ezoic Caching App allows websites access to a free, lightning-fast CDN (content delivery network) and advanced website caching best practices.
Even if a publisher already has their own CDN in place, the Caching App can further assist with instituting website speed improvements for the actual website visitor. By analyzing real user requests and normal HTTP caching headers, the Ezoic Caching App will determine how long a page from your site should be cached.
In other words, it is a smart cache that learns how visitors interact with your website and then hand-tunes your cache automatically. By caching site pages, publishers can serve them to visitors faster.

Beyond the DDoS protection and WAF provided upon integration, Ezoic offers publishers access to a free SSL certificate for their site. This means that publishers can easily move their sites to HTTPS or maintain their SSL at no cost.
If a site isn't currently HTTPS, there is not really a great reason not to make the move. Ezoic makes it easy and takes the annual cost of renewing an SSL out of the equation.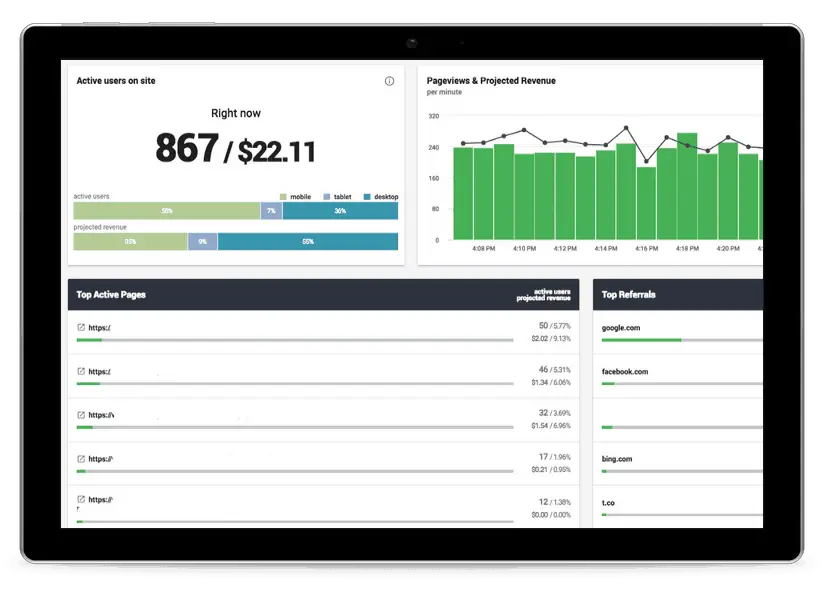 3.) Real-Time Revenue Reporting
Most digital publishers have watched their traffic in Google Analytic's real-time visitor reporting, but few have probably watched how these visitors generate revenue in real-time.
Ezoic is the most sophisticated provider of real-time revenue reporting. Publishers can see accurate predictions of their ad revenue in real-time — from all sources ' inside of Ezoic's Big Data Analytics.
Publishers can discover what geo-locations, traffic sources, pages, and types of visitors are driving revenue on their websites on a moment by moment basis.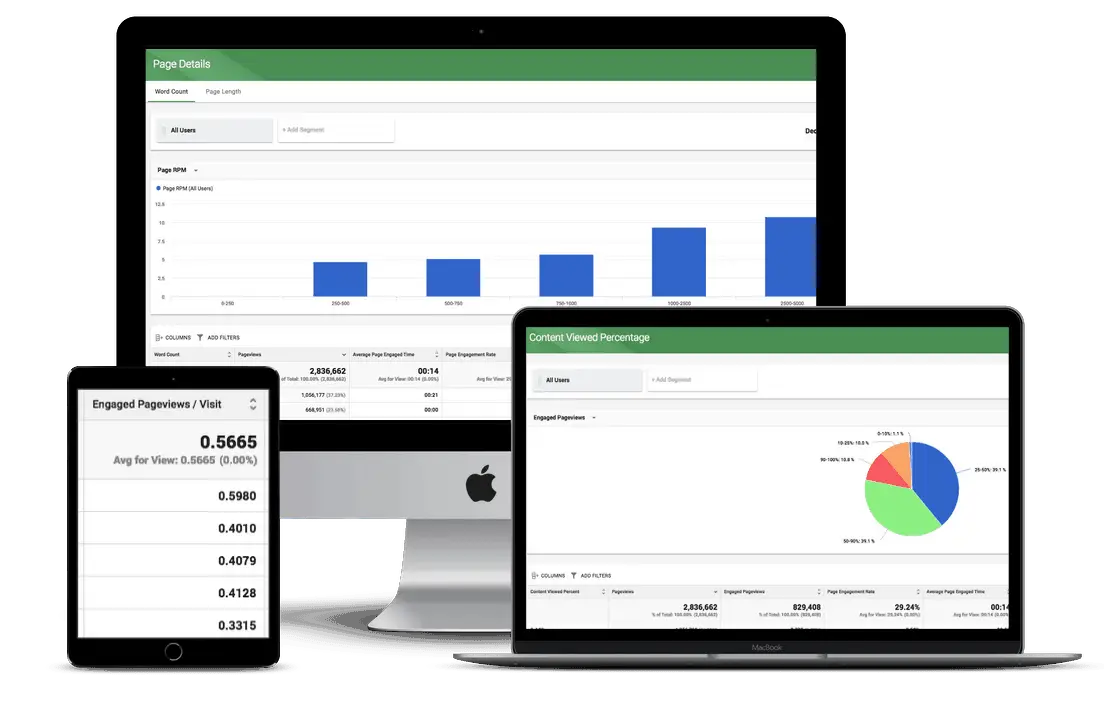 4.) Understand & Improve Visitor Engagement
Publishers will often glance at Google Analytics and wonder about their bounce rate or average session duration and wonder if those metrics are good or bad for their website. Since every site is different, it can be hard to tell if those metrics are reflective of high visitor engagement or low visitor engagement on a particular site.
Ezoic's Big Data Analytics provides granular details on actual visitor engagement in a simplified and easy to understand manner. Publishers can see predesigned reports in Ezoic that will highlight:
Actual reader engagement (not idle or scrolling through navigation) by traffic source, landing page, device type, and more
Data on which pages are the slowest and why
How deeply visitors are scrolling down each page of your site
Ad revenue earned by word count, author, topic, and traffic source
and more…
Understanding how visitors engage with a website can make it much easier to optimize. Publishers can determine which content is the most engaging, earns the most revenue, and quickly discover issues or challenges in the way certain visitors interact with the website.
These insights immediately help publishers improve SEO, site speed, the amount of revenue they earn from new content, and more.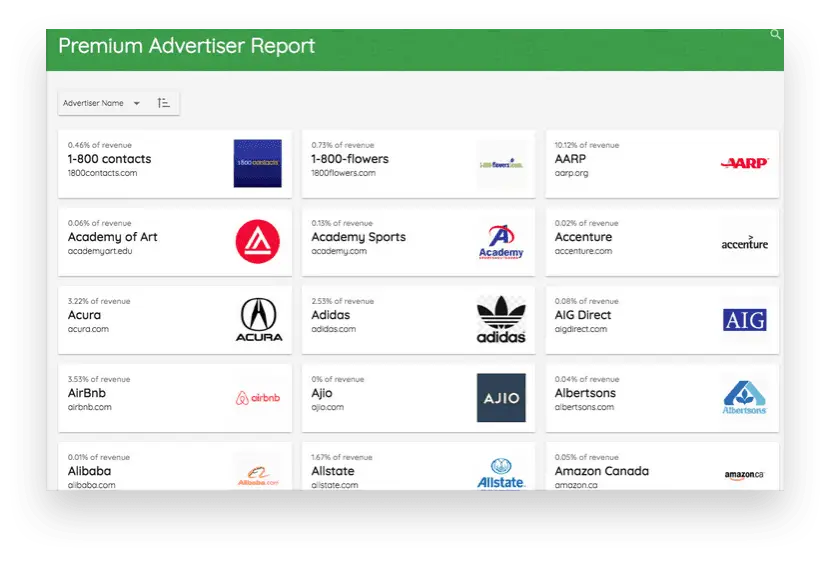 5.) See Top Advertisers On Your Website*
* EZOIC PREMIUM ONLY
Publishers often want to know what types of advertisers are appearing on their websites. This can be indicative of the quality of the advertisers (good quality advertisers typically pay more) and can also deliver useful insights for publisher sales teams.
Once a publisher understands what advertisers are spending the most to advertise on their site, they can use this info to have sales teams reach out directly to these advertisers.
Additionally, it equips publishers with the ability to reach out to an advertiser's competitor to sell things like sponsored content. It makes it much easier to approach a brand about a special sponsorship deal if they know their competitor is already advertising on your site.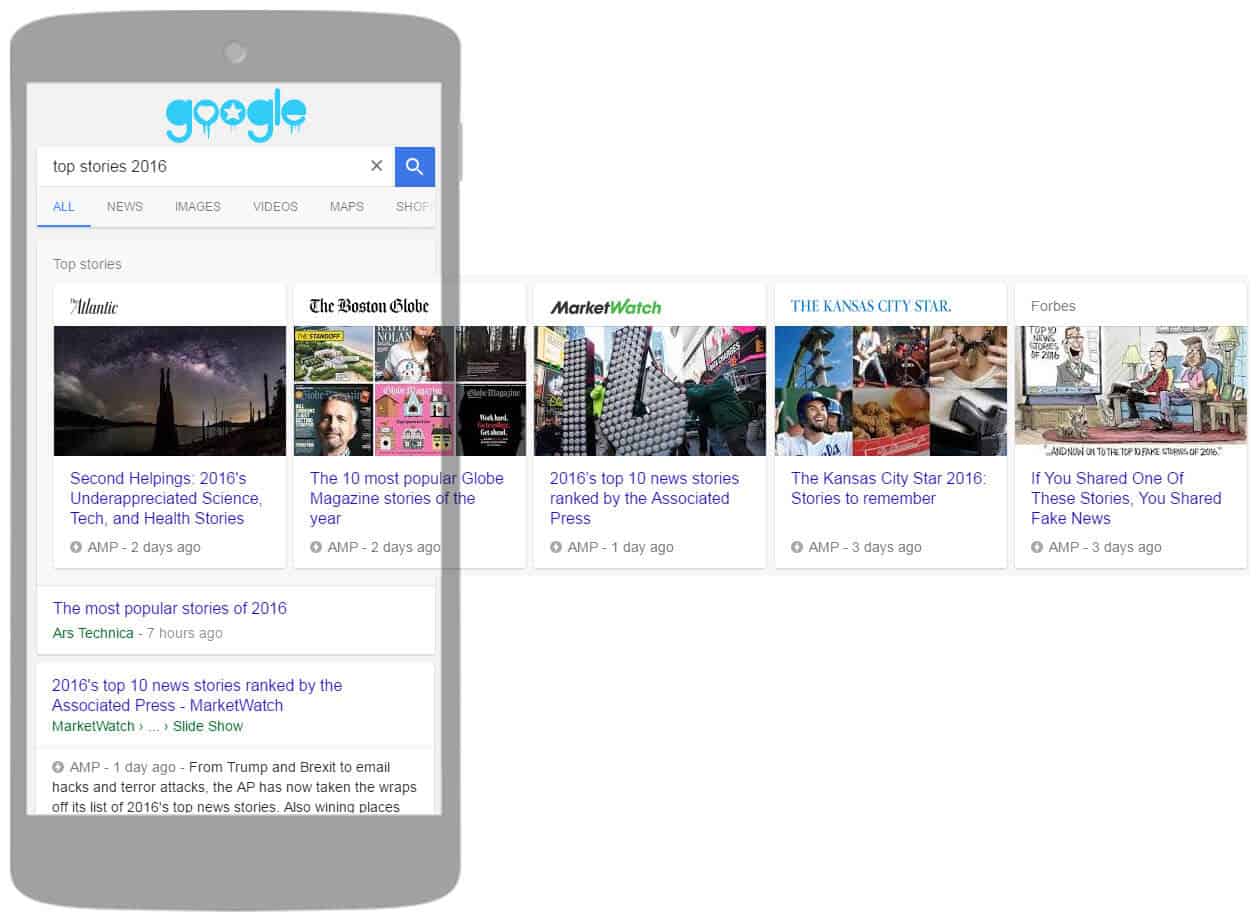 6.) Test Emerging Technology & Site Infrastructure
Many digital publishers are familiar with AMP, the open source accelerated mobile pages project sponsored by Google. Unfortunately, most do not have the time or development resources to invest in testing these types of technologies themselves.
Ezoic provides conversion applications that allow publishers to easily test how emerging technologies might work on their websites. This includes:
Progressive Web Applications (PWAs)
Misc. Script Integrations
and more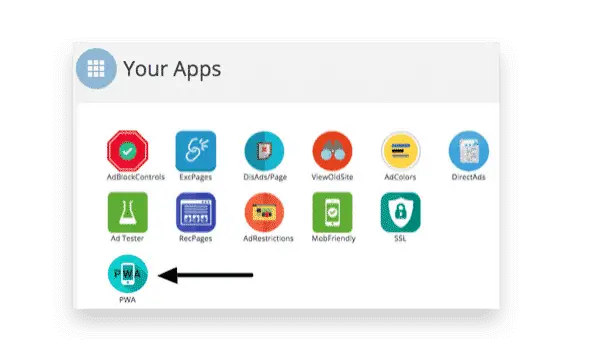 Publishers that have struggled with the benefits of developing and maintaining an app interface for their audience can leverage tools like Ezoic's PWA creator to easily generate a sophisticated PWA for their site without investing thousands in development resources to do so.
This allows publishers to send visitor push notifications right to their phone and provide mobile readers with a faster more intuitive interface.

Lastly, every publisher is always experimenting with new scripts that they throw in the headers and footers of their web pages. Ezoic's Script Tester allows publishers to see how these scripts affect:
Visitor Behavior
Ad Revenue
Site Speed
and more
Publishers can then use Script Tester to only show scripts when they don't impact revenue or performance.

7.) Integrate A.I. & Data Science Into Infrastructure
Ezoic's machine learning and data models give publishers the ability to operate their own DFP (now Google Ad Manager) more efficiently and effectively.
Ezoic can help publishers better deliver campaigns, improve user experiences, maximize the revenue generated from directly sold ads and the programmatic marketplace.
Ezoic provides deeper insights and better data around how these campaigns are run and can equip data science and ad sales teams with the information needed to improve the way they run their respective departments.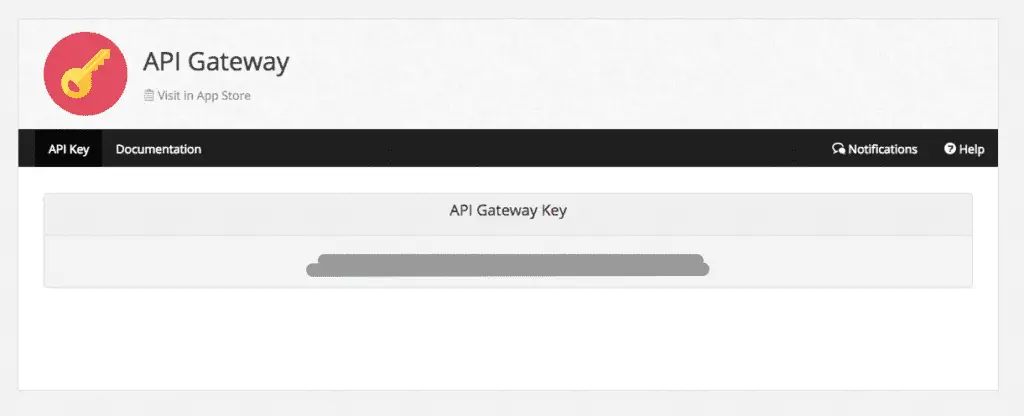 *PREMIUM ONLY
Ezoic premium members have access to advanced API gateways that allow them to pull data in from Ezoic. This allows publishers to integrate seamlessly with existing data management platforms and technologies.
Try Ezoic On Your Website