 DON'T WAIT TO TITLE TAG TEST WITH EZOIC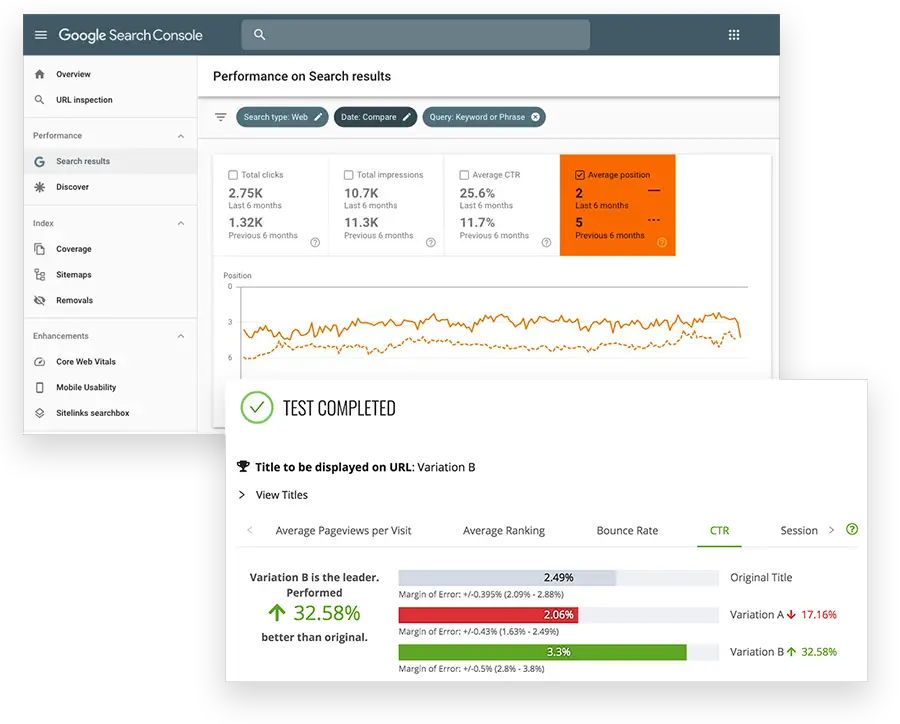 Search Rank
EZOIC LEARNS, SITES RANK HIGHER
Test article title tags and Ezoic will actively optimize web pages to the top of search results.
Organic Traffic
MORE PAGEVIEWS FROM SEARCH
Automate title testing on articles to generate more organic visits from existing pages.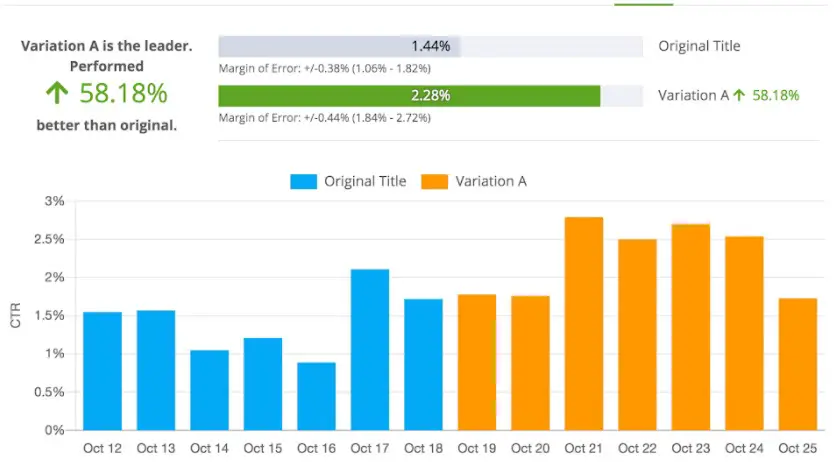 CTR
SEE THE TITLES PEOPLE CLICK
Ezoic's Title Tag Tester makes optimizing CTR in search results easy, driving more traffic to web pages.
START NOW
In the Ezoic dashboard under the SEO tab
2.) SETUP SEO
Connect Search Console and activate the Tag Tester feature to begin using the application.
3.) PICK URLS
Choose URLSL to test alternative titles on and write variants for Ezoic to test.
4.) OPTIMIZE
Configure your testing preferences, start tests, and Ezoic will do the rest.
News Website
This news site tested 3 new title tags and saw CTR in search results improve +5x
Niche Info Site
This niche informational site increased pageviews to an article automatically by using Tag Tester.
Resources Site
This site that provides free web apps and resources was able to move up 5 spots just from title tag testing using Ezoic.
Interested in a walkthrough of how to set up Tag tester so that your site can improve organic traffic? View this guide on how to do it all yourself in less than 5 minutes!