How to increase site speed with Ezoic's Site Speed Accelerator  
No need to ask how to increase site speed—just turn on Ezoic's Site Speed Accelerator. Improving site speed with two clicks. Now available as a stand-alone feature on Ezoic's platform, it guarantees a speed score of 80+. No contracts or payment method required.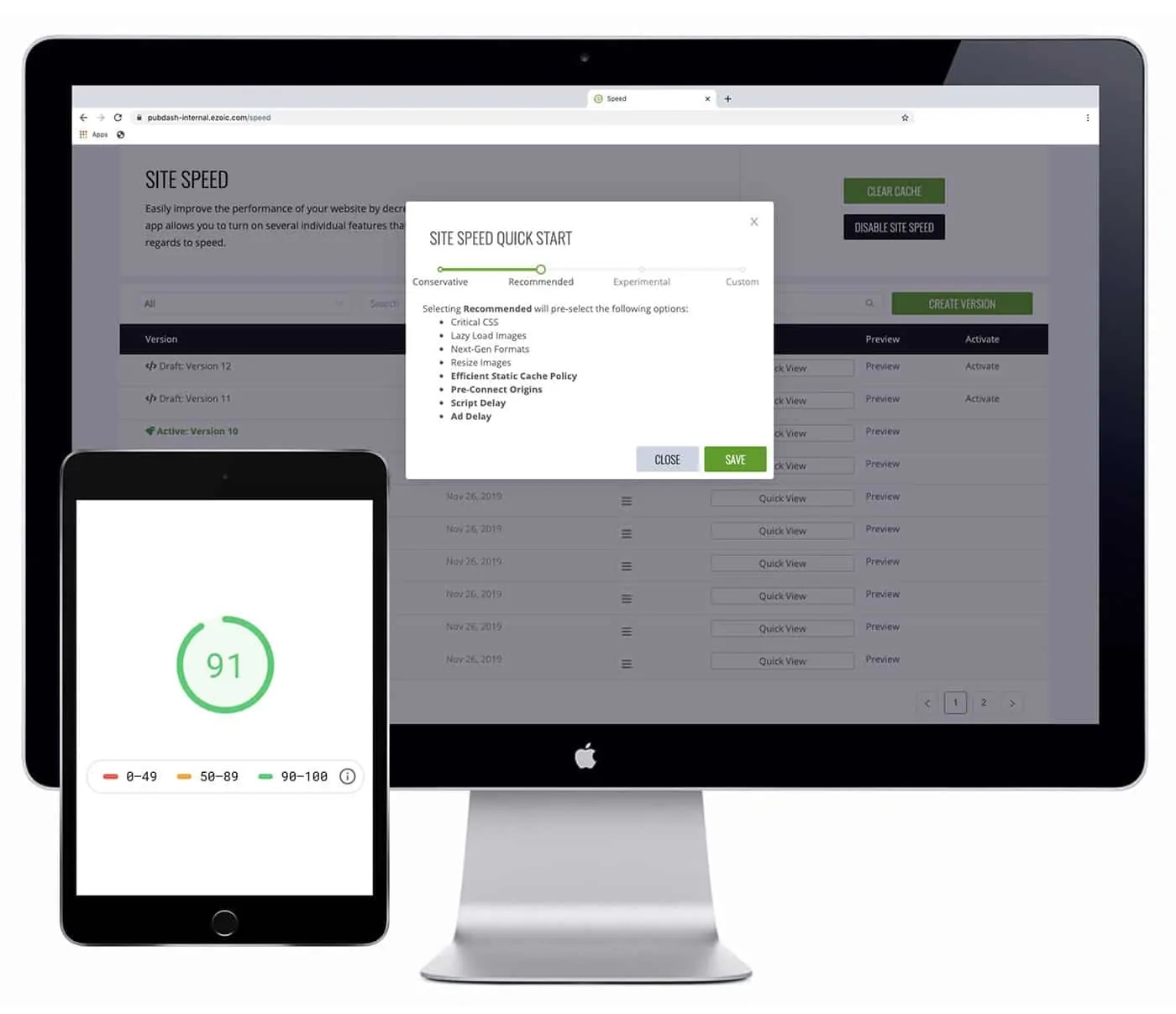 How to improve Site Speed & achieve a score of 80+
Turn on Ezoic's Speed Suite and have site speed best practices instantly implemented for you—image optimization, lazy-loading, CSS rendering, script parsing, and much more. 
Using Ezoic's Site Speed Accelerator does not change the way a site looks or works. If after a 7-day trial a site's Google PageSpeed Insights or Lighthouse speed score is below "80", use is completely free until you reach 80+.
Make your Website faster. 
Ezoic's Speed Suite is available outside of all other platform features and can be used as a stand-alone product. It automatically implements best practices to improve PageSpeed Insights with the click of a button. Improvements will be seen immediately and they'll only get better. Choose from preset choices or select custom features and rules. Learn more about Site Speed Accelerator.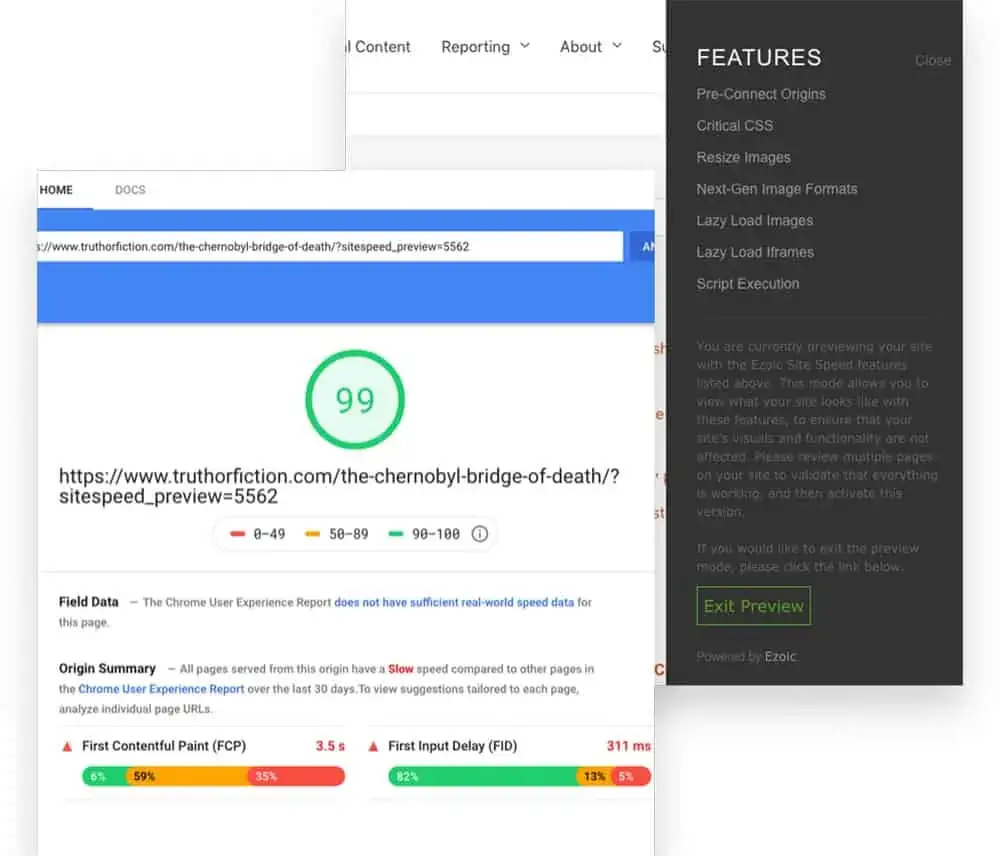 How to fix Page speed issues in one week, for free.
You can improve your site speed in as little as one week. Site Speed Accelerator's success will speak for itself—that's why we're giving everyone a 7-day free trial. Once you create an account with Ezoic, all you have to do is turn on the application and let Ezoic do what it does best. 
Within 5 minutes, you can integrate your site and begin setting up the Site Speed Accelerator on your website. No coding, no guessing, no "how to" tutorials.
Our team is here to help every step of the way—offering 24/7 support for any issues you may have.