Introducing Scores
A one of a kind site optimization toolset that makes advanced revenue and UX optimizations easy and actionable, using features built into Ezoic.
Scores take data and turn them into actions you can
do right from your Ezoic dashboard
---
Transform complex and technical ad revenue optimizations into plain-language actions and scores that can have exponential affects on website ad earnings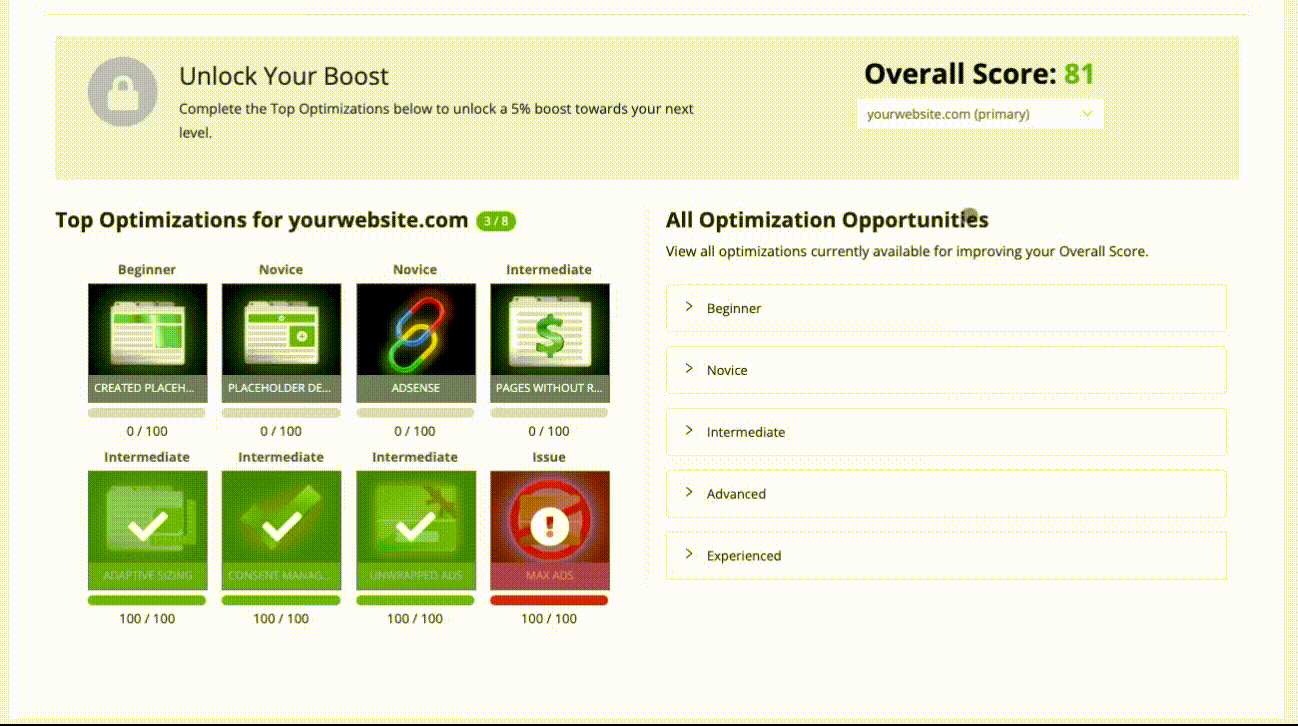 Expert Optimizations, Simplified
---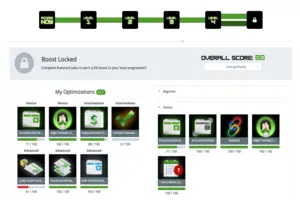 Earn More By Completing Actions
Scores provides actionable advice and easy-to-understand direction so any site can improve their earnings.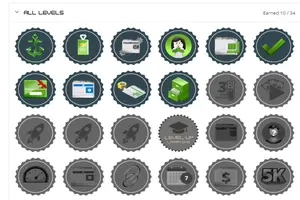 Understand The Impact of Changes
Ezoic serves actionable steps that any site can take to improve revenue. See what optimizations help your site grow.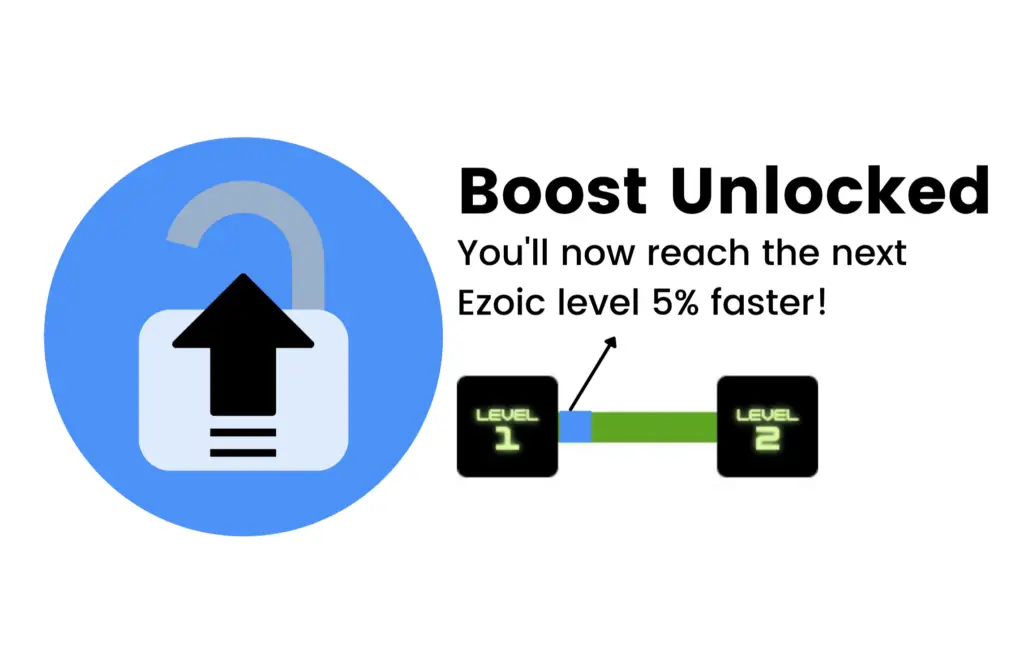 Boost Your Site Growth
Sites that improve their score get a boost to their next Ezoic Level and the benefits that come with leveling up.
CHECK YOUR SCORE NOW
Log in to your Levels Dashboard to see your optimization.
INTERESTED IN EZOIC SCORES?
View our Scores FAQ here, or sign-up to get started.
Scores is rolling out to all sites with Levels and is currently in Beta.
Try us for free today.