PWA CONVERTER FOR PUBLISHERS
A PWA CONVERTER FOR PUBLISHERS
Generate a PWA for mobile visitors that looks just like your current mobile site. 
Leverage advanced visitor learning inside of the PWA — deliver different menu options and layouts based on visitor experiences over time. Extend visitor sessions and increase ad earnings.
Create a better, faster mobile experience for visitors while also improving user experiences through multivariate testing.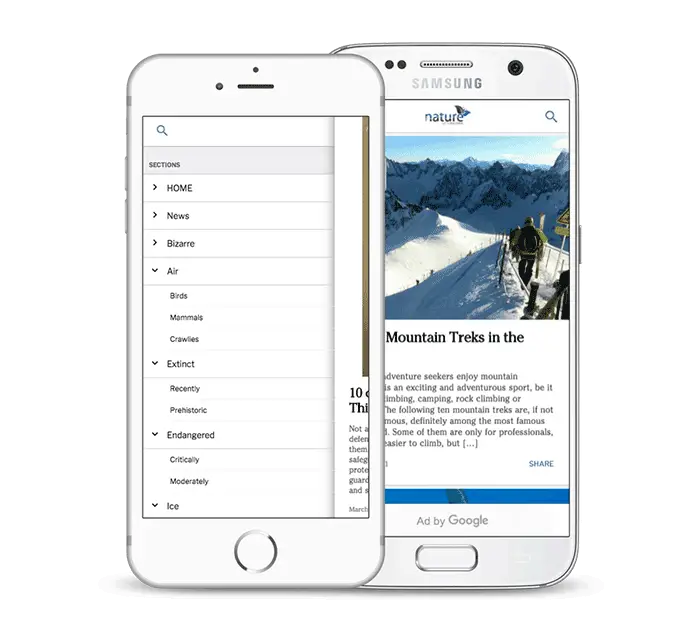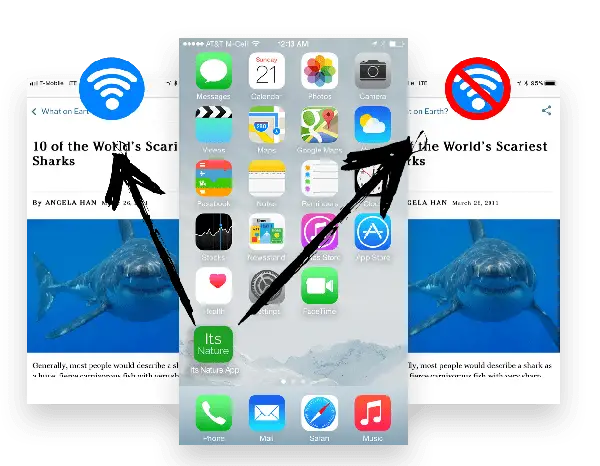 WHAT IS A PWA?
PWA stands for progressive web app. PWAs leverage sophisticated web capabilities to deliver in-app experiences to mobile website visitors.
PWAs deliver users faster and more dynamic experiences than regular mobile pages. For many years digital publishers have wondered if they should create apps for their mobile users. With PWAs, publishers can offer all the features of an app on their mobile website without changing their CMS, content, or code.
This includes the ability for visitors to add the website to their mobile home screen, access content while offline, receive mobile notifications from publishers, and more!
HOW DOES EZOIC'S PWA CONVERTER WORK?
Ezoic's Intelligent PWA Converter seamlessly takes the mobile version of your website and turns it into a smart PWA. Ezoic doesn't require any adjustments to code or any development. Integrating with the Ezoic platform will allow any website the ability to turn their website into a PWA using the Intelligent PWA app.
Ezoic's PWA application is smart. The Ezoic platform leverages machine learning to discover important information about visitor browsing habits. Ezoic then adjusts things like menu style and layout to help extend sessions and improve revenue.
It works with all your existing technology and infrastructure. Ezoic is simple to use. Integration is easy and doesn't require any coding or technical changes to the way you operate your website or publish content.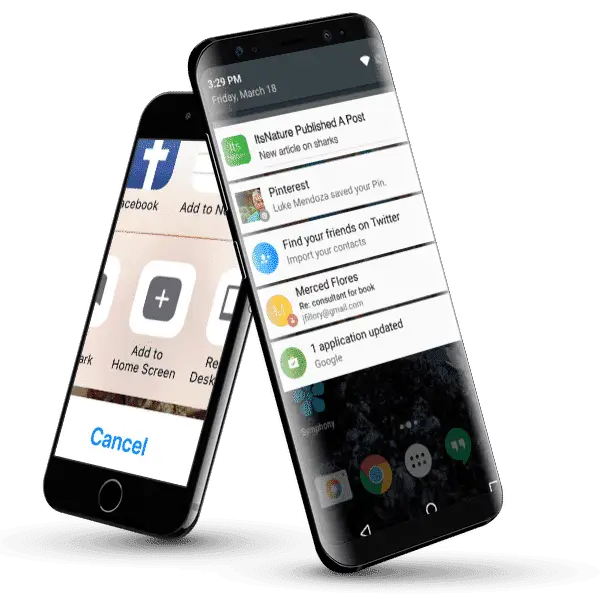 CONVERT MOBILE SITE TO PWA
Sign-up and integrate with the Ezoic platform to access the Intelligent PWA Converter. Inside of the Ezoic platform, you'll find our app store; which includes access to the Intelligent PWA Converter (only available for WordPress now).
Getting started with Ezoic is easy. Ezoic offers free sign-up for publishers that wish to leverage the Ezoic platform to improve user experiences and digital ad revenue.
Tests have shown improvements in visitor engagement and total session revenue. Ezoic's Intelligent PWA outperforms regular PWAs and offers a better, more dynamic experience for visitors.