Pubtelligence New York
Hosted at Google by Google Certified Publishing Partner, Ezoic
March 14th, 2019
Pubtelligence New York
Hosted at Google in New York on March 14th, 2019

Pubtelligence is a Google Certified Publishing Partner event organized by Ezoic that is designed exclusively for digital publishers, content creators, website owners, media outlets, and bloggers.
Pubtelligence started out as an invite-only event hosted at Google offices but has grown into one of the largest publisher-only events in the world.
It is a free event that includes co-collaborators from Google, Ezoic, and large digital publishers.  Pubtelligence is a single-day engagement for digital publishers designed to highlight industry trends, data, emerging strategies, and to facilitate rare networking opportunities.
Apply to attend Pubtelligence below.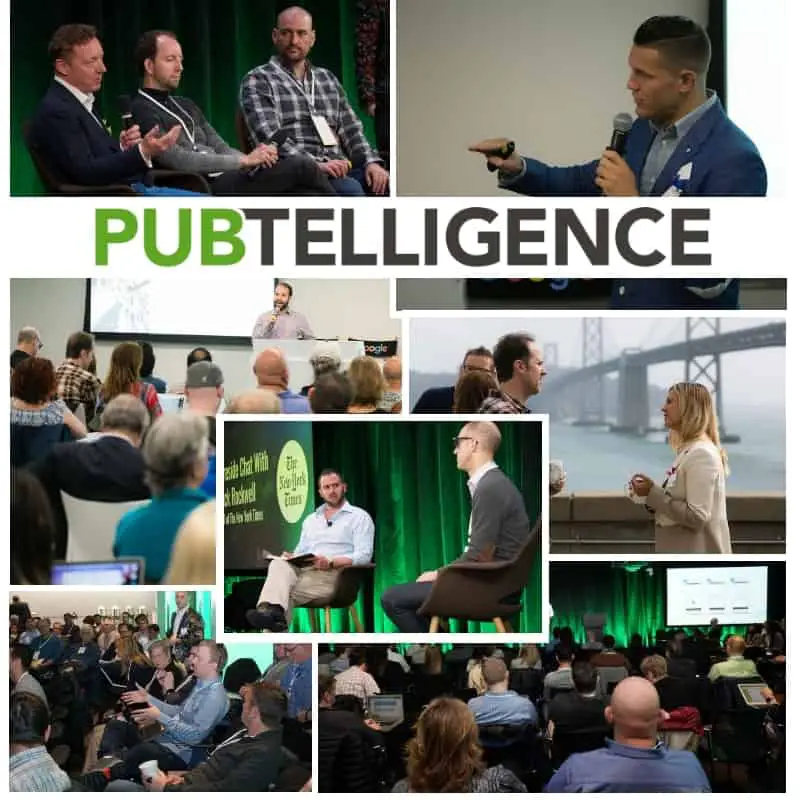 Apply To Attend Pubtelligence New York
(Event has reached capacity. We are no longer accepting applications)
Who Attends Pubtelligence?
Digital publishers, major media brands, bloggers, and website owners of all shapes and sizes are invited to apply to Pubtelligence.
Pubtelligence features speakers and sessions led by world-leading experts in digital publishing, SEO, online content creation, and content monetization. Past speakers include executive and thought leaders from Google, the New York Times, The Telegraph, Hearst UK, CBSi, & many more.
It is a day of learning devoid of vendors and solicitors. 100% of previous attendees said what they learned at Pubtelligence was helpful and 99.8% have asked to be invited again.
Pubtelligence New York Details
Date: March 14th, 2019
Time: 9:00am-4:30pm
Google New York Campus
111 8th Ave, New York, NY
Autumn Tech Talk Auditorium
Post-Event Happy Hour: 5:00pm-7:00pm
(hosted at Google immediately following the event)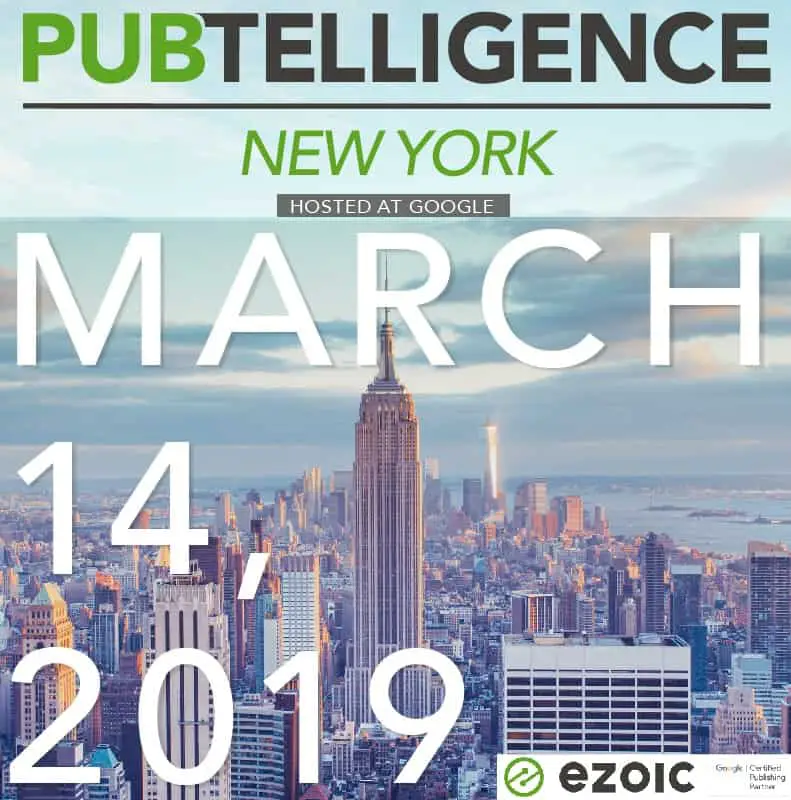 Why Attend Pubtelligence?
Pubtelligence New York is an exclusive
publishers-only
event that features access to world-leading experts.
It is free to attend, includes lunch, and is hosted at Google's offices in New York.
Pubtelligence New York will feature expert-led sessions, live data-sharing, and interactive Q&A's.
The event theme will focus on trends in digital publishing and actionable ways to impact monetization, SEO, audience growth, and digital infrastructure.
Past attendees have raved about the networking opportunities. It is one of few places where publishers can connect without the influence of lots of vendors and 3rd parties.
Countdown Until Pubtelligence New York
Pubtelligence New York Agenda
9-10am - Registration / Breakfast Networking
All attendees must check-in before 9:30 am

Attendees will need to be badged by Google staff at check-in and then escorted to the main auditorium.
Starting at 9 am, there will be an open networking reception for all attendees, speakers, and staff members outside of the auditorium. Complimentary food and coffee are provided.
10:00-10:30am - "Wait... What Am I Missing?" - Tyler Bishop, Host / Award-winning marketer
Tyler Bishop kicks off the event with a deep dive into major industry trends and shifts.
Tyler will highlight what is changing rapidly inside of the digital ecosystem and how it can be easy to miss if you're not looking at everything holistically.
Tyler will share aggregate data from thousands of sites and provide commentary on what is driving innovation and change in digital publishing.
Speakers: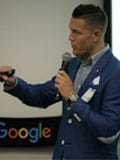 Tyler Bishop, Award-winning marketer
10:30-11:00am - The Mobile Web & AMP - Matt Ludwig, Google
Matt will be discussing the mobile future of the web. He will discuss emerging mobile standards and strategies. He'll look at where things like AMP, PWAs, and more all fit into this equation. He'll also touch on the current AMP roadmap.
Speaker: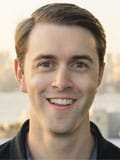 Matt Ludwig, Google 
11:00-11:30am - How to Keep A 15-Year-Old Site Relevant & Growing - Anita Campbell, SmallBizTrends.com
Anita will be discussing how her team has managed to keep their site relevant and growing for over 15 years. She'll dive into the challenges on maintaining a 15-year-old website and how SmallBizTrends.com has approached SEO, content, social platforms, and more.
Anita will shine a light on what it looks like to learn and evolve in a digital space that is constantly changing.
Speaker
Anita Campbell, SmallBizTrends.com
11:30am-12:00pm - Panel on SEO feat. Experts From The Wall Street Journal, ESPN, & Complex Media
This panel will feature SEO pro's from major brands and websites. The panel will dive deep into specific strategies, approaches, and techniques that large sites use to drive quality organic traffic to their sites.
A sample outline of some of the questions for this panel are below; however, the panel will be organic and will feature some examples and data from leading brands and what they've done to make organic search a stronger part of their publishing business.
How is SEO different for large brands or sites?
How do you think about things like backlinks or link building differently than other publishers or websites?
What metrics are you really most concerned about?
What shifts have you noticed or had to account for recently?
What industry shifts are you expecting this year and further in the future?
How do you work seamlessly with other parts of the business that obviously play a big role in SEO?
Rapid fire: thumbs up or thumbs down on certain techniques or strategies
Current Panelists:
Carolyn Shelby, Head of SEO @ ESPN
Lariza Quintero, SEO @ Complex Media 
Richard Nazarewicz, SEO @ The Wall Street Journal
Break For Lunch
Complimentary lunch will be provided to all in attendance
12:00-1:00pm - Lunch
Complimentary lunch will be provided to all attendees.
1:00pm-1:30pm - Building An Audience & Business Using Data - Vic Holtreman, Gamerant.com
Vic will share his story on how he was able to build Gamerant.com from scratch and develop it into a sustainable and growing business. He will be sharing details on how Gamerant continues to grow and scale their business from the inside. This includes what roles and resources they choose to outsource and how they manage their brand and long-term sustainability through major changes.
SEO, monetization and more will all be covered in this data-driven session.
Speaker
Vic Holtreman, Founder and CEO of Gamerant.com 
1:30pm-2:00pm - Case Studies: How to Succeed As Things Get More Complex - Piper Lofrano, Ezoic
Piper presents 3 case studies on how different publishers have leveraged unique data-driven strategies and emerging technology to succeed in the face of a growingly complex set of competitors and inside a growingly difficult to understand ecosystem.
Piper Lofrano, Ezoic – U.S. Publisher Team Leader
2:00pm-2:15pm Break
Scheduled break
2:15pm-2:45pm - Why Site Structure Is Important For SEO - Marieke van de Rakt, Yoast - CEO
Join Marieke as she dives deep into why site structure is incredibly important for website SEO. Learn what actionable advice she has to offer digital publishers that are interested in applying best practices for improved site structure to their properties to enhance search engine rankings and organic traffic.
Speaker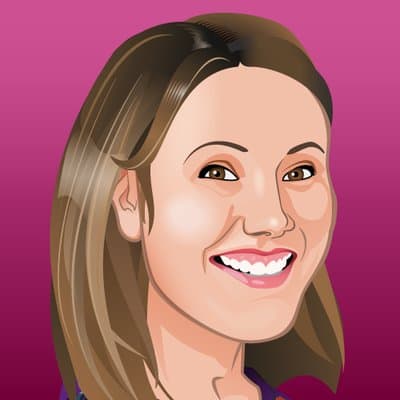 Marieke van de Rakt, CEO – Yoast
2:45pm-3:15pm - AMP + The Web = BFFs - Ben Morss, Google
How is AMP becoming more integrated with the rest of the Web? And how is the Web learning from the AMP experience? We'll talk about ways to combine AMP with PWAs and JavaScript. We'll discuss new tools for AMP on the Web, including the new WordPress plugin and new URLs. And we'll conclude by seeing how the Web is learning from AMP to bring advanced user experiences to everyone.
Speaker:
Ben Morss, Developer Advocate, Google
3:15pm-3:30pm - BREAK
The last scheduled break of the day
3:30pm-4:30pm - End of The Day Leadership Panel with Q&A
The end of the day Q&A is an opportunity for all attendees to ask questions (town hall format) about anything that was discussed during the event — or anything else related to digital publishing — to a conglomeration of industry experts and speakers from the day.
The panel will also engage in a rapid-fire "thumbs up or thumbs down" series of debates in which popular subjects or topics about SEO, monetization, and website infrastructure will be discussed.
Panel Members:
Ben Morss, Developer Advocate, Google
Marieke van de Raky, CEO, Yoast
John Cole, CCO, Ezoic
Anita Campbell, CEO, SmallBizTrends.com
Overflow + Closing News & Announcements - 4:30pm
Happy Hour - 5pm
Happy hour on-site at Google from 5pm- 6:45pm
Do Publishers Have To Pay To Attend Pubtelligence?
There is no cost to attend Pubtelligence whatsoever.
The event is application-only (but anyone can apply to attend). If your application is approved, you will receive a full access pass to the full event agenda.
Once an application is approved, you must still finalize your registration.
Breakfast, lunch, and happy hour are all complimentary for attendees as well.
The event is provided to publishers cost-free by Google & Ezoic (purely as organizers, not sponsors) and is designed to be a day of learning for a diverse group of digital publishers of all sizes and niches.
Attendees will be responsible for their own travel and lodging.
Where Should We Stay For The Event?
The event is being held at the Google Campus in New York. It is located in lower Manhatten
Below are some nearby hotel options that are within walking of the event location.
Recommended Nearby Hotels:
Why Applications To Attend?
Pubtelligence is an extremely popular event and we typically reach capacity quickly.
Previous events have been held at Google offices in San Francisco, London, Los Angeles, and New York. All have reached capacity.
While we are trying to increase the number of these events — and diversify where they are held — we are committed to maintaining an extremely diverse and high-quality audience to ensure that the value of the event remains up to the standard we have set at previous events.
Pubtelligence is designed to bring smart publishers, experts, and thought leaders together in one place for the expressed purpose of learning and growing.
We want to bring together as many different kinds of publishers and website owners as possible to ensure that the event is rich and enlightening for everyone. To do this, we have to have an application process.
We know that's not fun, but we promise the approval process happens really fast, so you won't have to wait to find out 
Is Pubtelligence Worth My Time?
We sure hope so!
Our exit surveys from previous events show a 100% "yes" rating on the question "Did you receive valuable information at the event today?"
Pubtelligence was very thoughtfully crafted by teams at Google and  Ezoic. 99.8% of past event attendees have asked to be invited again and 94.6% said they would be willing to travel across the globe just to join!
The event is designed to be informative, enlightening, and interactive for publishers and website owners of all shapes and sizes.
We've collected feedback from every event and use that to improve Pubtelligence. For example, last time we heard that publishers wanted to see more case studies, expert discussion on SEO, and opportunities to network informally. We have worked to incorporate all of this feedback.
We think this combination of education, insights, and interactivity will give all attendees the ability to dive deep into new discoveries about their digital properties.
We believe this will result in unprecedented opportunities to develop growth strategies and discover new techniques for developing your business.
Can I See A Preview of What To Expect?
Sure.
This is a video recorded at Pubtelligence London last year at Google in London,UK.
Can I Bring A Guest?
Absolutely.
In the application, there is a section where you can list if you plan to bring a guest.
If your application is approved, your guests are approved as well and you can enter their names and e-mails on the official guest registry.
Why is the event just for publishers?
We've found that this is what makes Pubtelligence so great.
Our experts and speakers can address topics specific to one unified audience. Webmaster, SEO, and other web-related topics are often broadly addressed.
Pubtelligence is specific to online content creators and publishing brands. This makes the information more actionable and much more helpful to those that attend.
This also makes networking much more enticing and beneficial for everyone. No one has to navigate around vendors, B2B businesses, or other non-publishers. It makes for a very friendly and helpful environment.
We've had publishers tell us that the event's networking opportunities transformed their brand/business.
Apply To Attend Pubtelligence
(Event has reached capacity. We are no longer accepting applications)