Fast Facts
Ezoic Start: June 2019
Ezoic Level: 

3
Ezoic Revenue Increase: +712%
EPMV % Increase Over 1 Year: +12%
Ezoic Tools & Features Active
Leap
Big Data Analytics
Levels Dashboard
Top Audience Locations
Planning
Redang Island
Tioman Island
Port Dickson

Sharon's Story
Sharon Gourlay owns and operates www.diveintomalaysia.com along with a plethora of other travel sites. Based in Melbourne, Australia, Sharon has travelled the country of Malaysia extensively as well as lived in Penang with her young family.
Sharon and her husband had previously worked as full-time family travel bloggers but are happier now just focusing on their love of Malaysia, the Philippines and Tasmania. She works full-time on her sites and always aims to share the most useful information possible.
Featured Review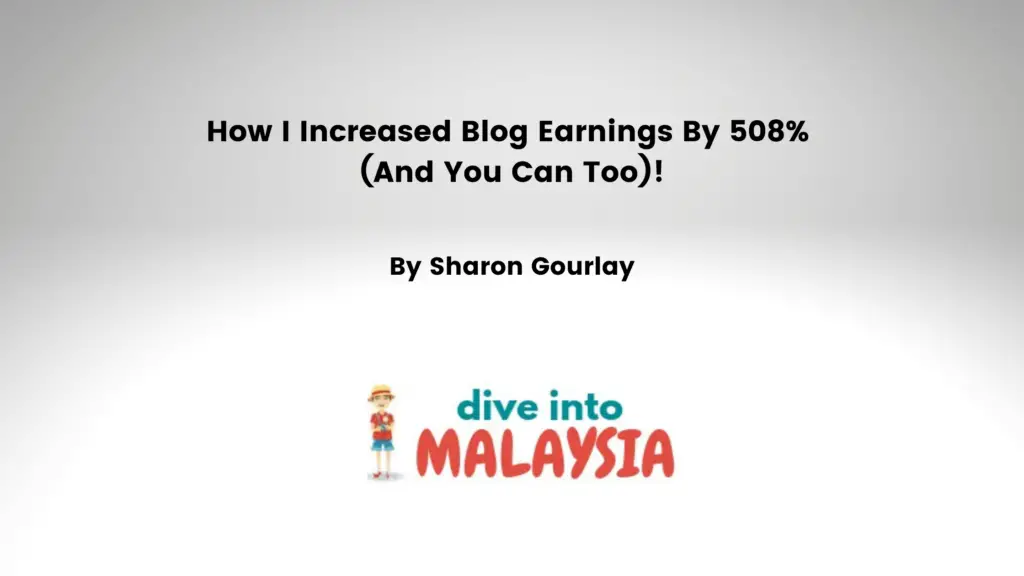 Learn about Sharon's incredible journey with Ezoic thus far and her 508% earnings increase. She goes in depth with her day to day workflow, including her close relationship with onboarding and publisher success managers.
Want to see more publisher profiles across Ezoic Levels?
Looking to become an Ezoic publisher? Get started now.