Fast Facts
Ezoic Start: February 2021
Ezoic Level: 1
Ezoic Revenue Increase: +107%
EPMV % Increase Over 1 Year: 91%
Top Categories of Content
Facebook
How To
Ad Networks
SEO
Ezoic Tools & Features Active
Leap
Ad Tester
SEO Tag Tester
Consent Management
Best Performing Content
1000-2500 words

Sadique's Story
Sadique Mannan owns and operates www.beingoptimist.com. Sadique blogs from Kolkata in West Bengal on a variety of internet-based topics. His blog is designed to be a collection of the best and well-researched web hosting reviews and how-to articles guide on social media (such as Facebook, Twitter, Instagram, Linkedin, Pinterest), blogging, making money online, SEO, and WordPress.
His goal is to share quality information with his readers and help them understand the changes and updates taking place on the commonly used technologies and platforms.
Featured Review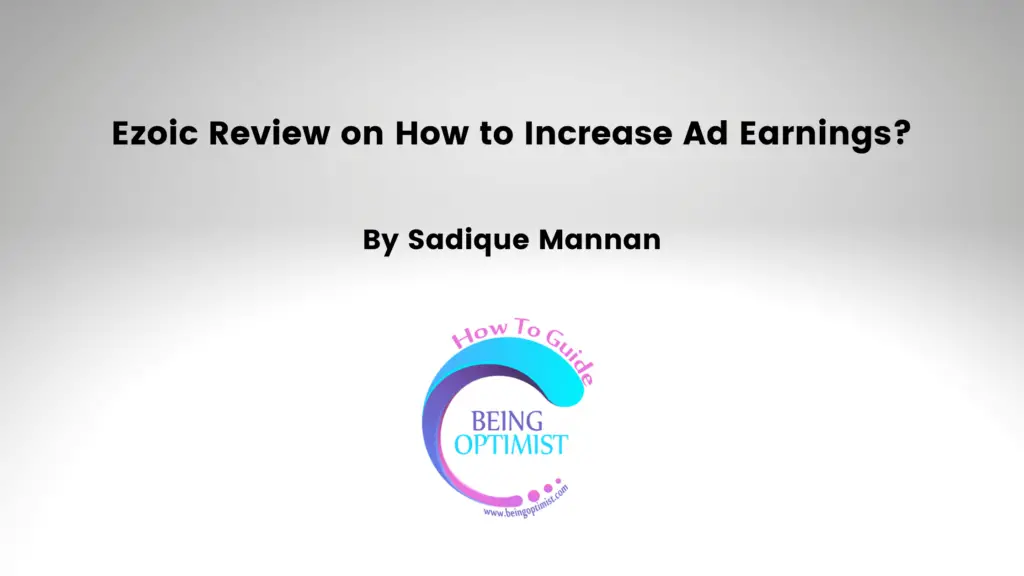 In his Ezoic review, Sadique breaks down everything a beginner Ezoic user needs to know. He also details what users can do to increase their ad revenue.
Want to see more publisher profiles across Ezoic Levels?
Looking to become an Ezoic publisher? Get started now.