Fast Facts
Ezoic Start: August 2019
Ezoic Level: 

3
Ezoic Revenue Increase: +322%
EPMV % Increase Over 1 Year: +136%
Ezoic Tools & Features Active
Leap
SEO Tag Tester
Big Data Analytics
Levels Dashboard
Top Categories of Content
Productivity & Success
Writing Tips
Freelance Writing
Learning & Education
Travel & Adventure
Top Performing Ads Per Page
7

Rafal's Story
Rafal Reyzer owns and operates his self-titled site www.rafalreyzer.com. Rafal is a full-time blogger, educator, digital marketer, freelancer, editor and content manager. His site is a one-stop-shop for writers, bloggers, publishers, content enthusiasts, and freelancers who want to be independent, earn more money and create beautiful things, in his words.
Rafal has worked all over the world including New York City, Turkey, India, Spain, and Belgium. He graduated with an MBA and a specialization in content marketing and encourages everyone to start their freelancing adventure by setting up their own website.
Featured Review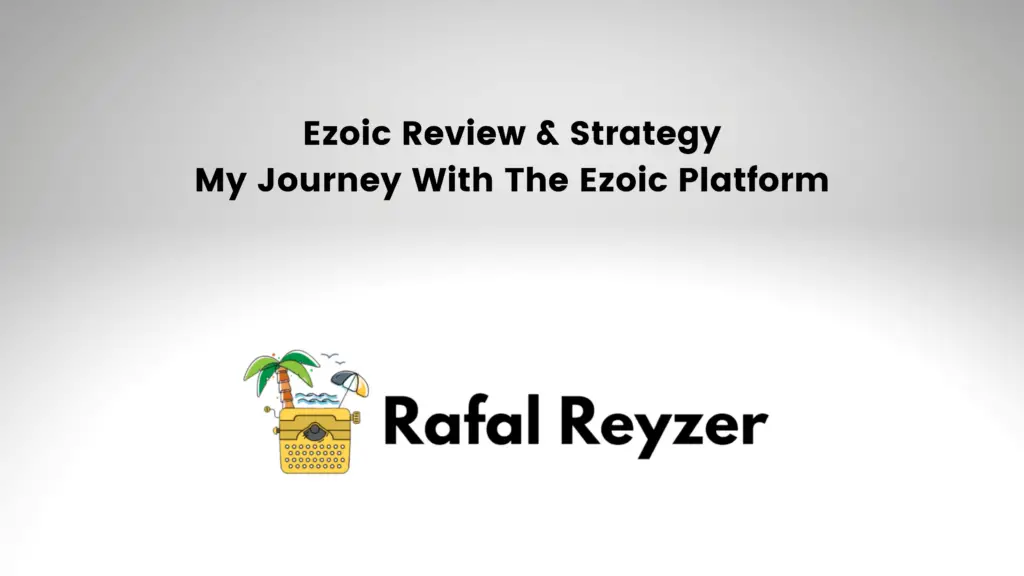 Learn how Rafal switched his website's monetization from Adsense to work towards living off passive income. Rafal digs into how his SEO and site speed have improved – all while earning badges and leveling up in Ezoic.
Want to see more publisher profiles across Ezoic Levels?
Looking to become an Ezoic publisher? Get started now.