Fast Facts
Ezoic Start: September 2020
Ezoic Level: 

2
Ezoic Revenue Increase: +2,421.84% 
EPMV % Increase Over 1 Year: +638.10%
Ezoic Tools & Features Active
Premium
Enhanced AI Placeholders
Big Data Analytics
Levels Dashboard
Top Audience Locations
United States
Bangladesh
Canada
United Kingdom
Best Performing Ad Size
250×250

Mizanul's Story
Mizanul Kabir is based in Chittagong, Bangladesh, and operates www.chainsawnerds.com. The blog, which he put on Ezoic in August of 2020, covers all things chainsaws and landscaping. Niche sites like this are important because they carry all that highly detailed information that chainsaw aficionados seek out for their projects. While he used to focus on affiliate marketing, since switching to Ezoic, he has realized the high potential of monetizing his blog's content. His site features expert reviews and articles that are updated regularly.
Featured Review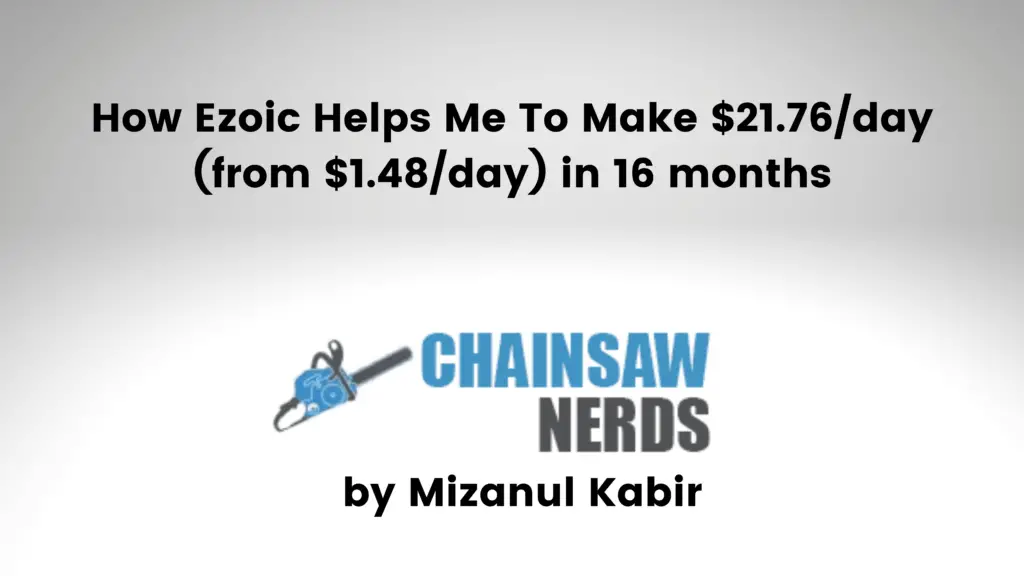 What tools has Mizanul found most helpful in getting his blog to earn more? In this recent review, he shares his favorite aspects of Ezoic, tips for new bloggers and more.
Want to see more publisher profiles across Ezoic Levels?
Looking to become an Ezoic publisher? Get started now.