Fast Facts
Ezoic Start: 

7 months
Ezoic Level: 1
Ezoic Revenue Increase: +628%
Last Month EPMV: $20.65
Top Categories of Content
Financial Independence
Investments
Life in Early Retirement
Blogging
Ezoic Tools & Features Active
Leap
Ezoic Premium
Ad Tester
Video Player
Best Performing Ad Size
300×250

Jim's Story
Jim White owns and operates www.routetoretire.com. He writes all sorts of content on how to retire, because as someone who actually retired at age 43, he knows a bit about the subject! He moved to Panama upon retiring in 2018, and now he makes it his mission to share the strategies and nuances of reaching financial independence to his international audience. His site covers everything from recommendations on saving, to his own personal story, and even credit cards that might work for his audience.
Featured Review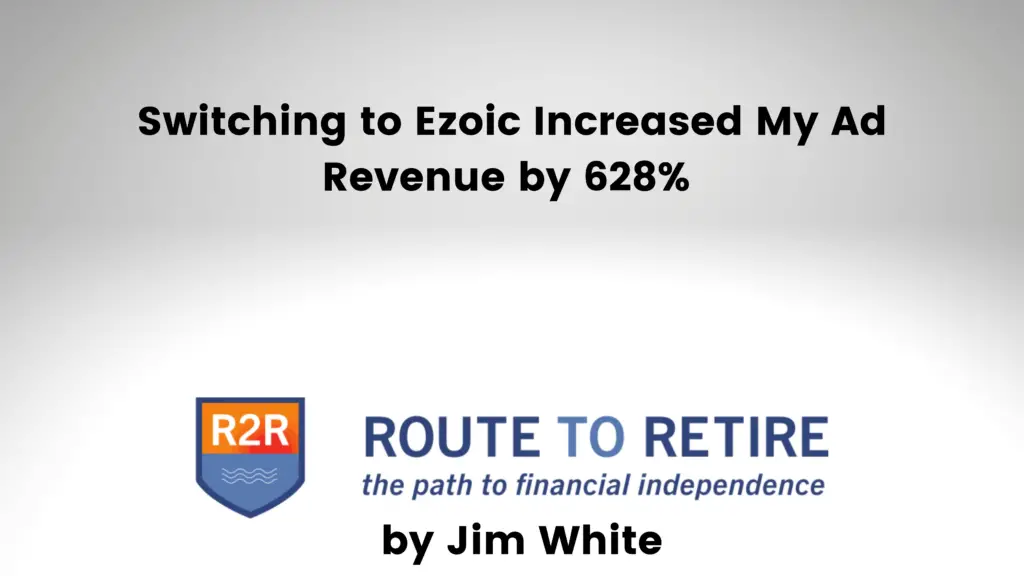 Jim White switched to Ezoic in April of 2021. Since then, he has seen a 628% increase in his ad revenue. Learn how he has utilized Ezoic's features for free to take advantage of the potential to earn more.
Want to see more publisher profiles across Ezoic Levels?
Looking to become an Ezoic publisher? Get started now.