Fast Facts
Ezoic Start: March 2021
Ezoic Level: 
2
Ezoic Revenue Increase: +7,260.77%
EPMV % Increase Over 1 Year: +169.83%
Top Audience Locations
United States
United Kingdom
Vietnam
Canada
Ezoic Tools & Features Active
Leap
Ad Tester
Big Data Analytics
Levels Dashboard
Best Performing Ad Size
300×250

Anita's Story
Anita Hummel owns and operates www.abusonadustyroad.com. She's based in Hanoi, Vietnam, and has spent the past 30 years traveling the world. She joined Ezoic almost a year ago, and since then has been adding content on all sorts of topics to her blog.
Anita is a self-described "non-techie" person, but she has found success with using Ezoic's many tools to improve her site. Her takeaway? No matter where you are, no matter your publishing experience, Ezoic can help you kick-start your site!
Featured Review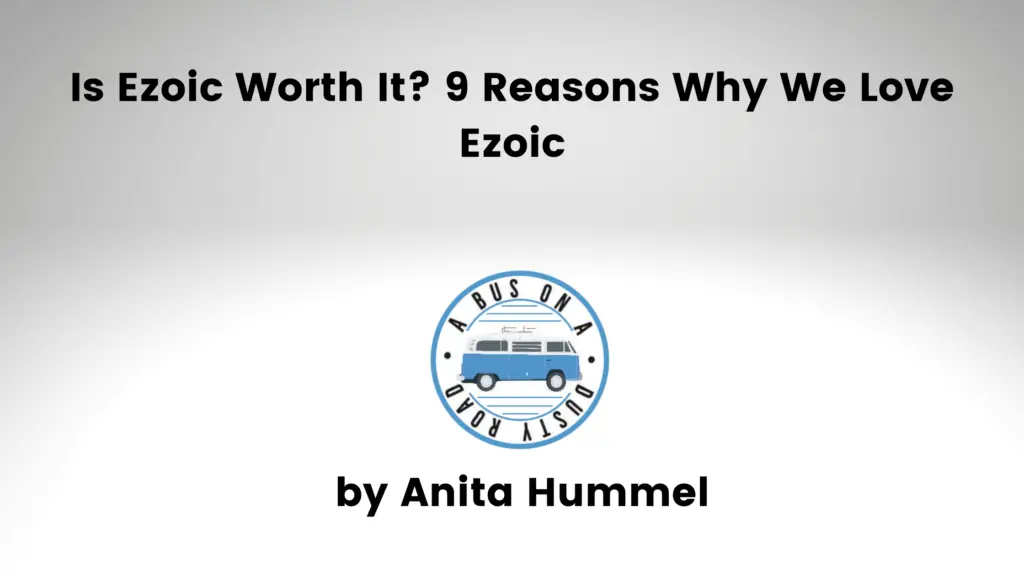 In this review, Anita details a list of reasons why Ezoic has worked for her, and what she has learned in the process. Check out her experience about how different features have given her success!
Want to see more publisher profiles across Ezoic Levels?
Looking to become an Ezoic publisher? Get started now.