Control Your Website Monetization
Monetize Your Site On Your Terms
Stay in control of your content and your site. Ezoic provides a simple, easy-to-use platform that puts you in control of how your website is monetized.
Avoid ad overload. Recent studies show that the majority of websites show a large portion of visitors too many ads. This leads to lower ad rates, decreased organic web traffic, and frustrated visitors.
Stay in Control
Put your visitors first. Ezoic allows you to earn the maximum amount of revenue for every single visitor; while ensuring that the ads themselves are not negatively impacting their browsing.
No contracts or credit cards. Ezoic allows users to test only small portions of traffic with Ezoic to start. We never require contracts or credit cards (and historically, you should avoid anyone that does)!
Ads must be tested. Anytime ads are broadly applied to all pages and visitors the same way revenue is negatively impacted. This also grossly increases the chances that visitors will end their session early.
Don't Show Too Many Ads
Websites and blogs often do more harm than good with ads. Recent studies show that too many ads can negatively affect revenue long-term, annoy visitors, and cause drops in organic web traffic year over year.
The secret is visitor segmentation. Learn how different visitors behave and know where — and how many — ads are acceptable to each visitor.
Ezoic puts you in control. Ezoic lets you pick places where ads COULD show, then learns how different visitors engage with your content, and only show ads to the visitors unaffected by the ads; while still maximizing revenue.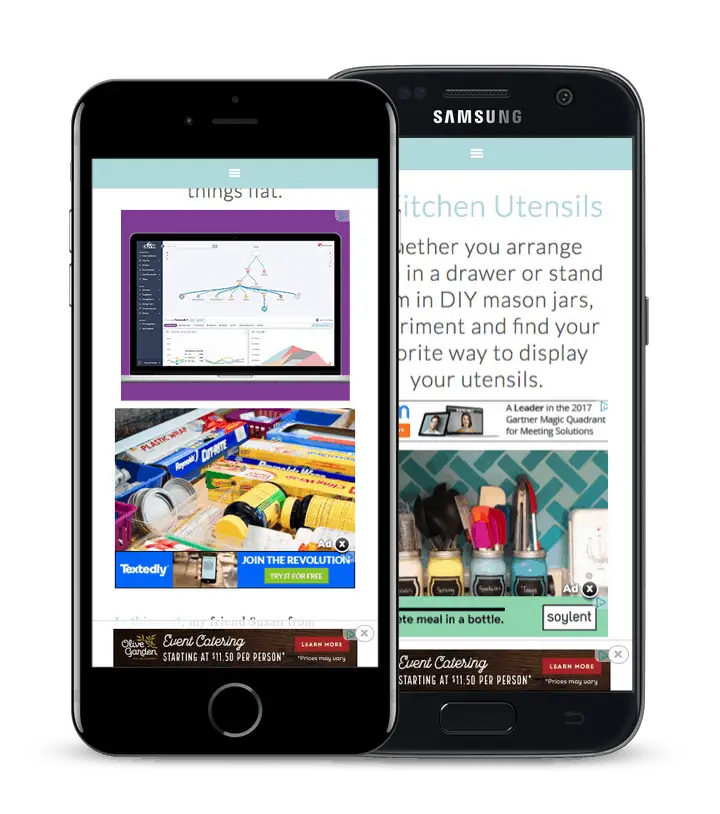 Test and Know For Sure
Testing is the secret. Ezoic allows you to test everything from ads to layouts to make visitors happy. 3rd parties that won't let you test things should be avoided.
Ezoic uses machine learning. Ezoic leverages machine learning to understand the long-term impact of ads on your site's earning potential and visitor behavior.
Ezoic will always deliver the most amount of revenue possible. Ezoic outperforms all other market products and services. We've proven it on thousands of websites.
If you're using a product or service that won't let you test. Ask them why. Typically, this is a bad sign.