80+ Google pagespeed insights Score… guaranteed
Ezoic's Site Speed Accelerator is available as a stand-alone feature on the Ezoic platform and promises a PageSpeed Insights score of 80+. It is an easy and completely risk-free way to increase web speed. No contracts. No payment method required.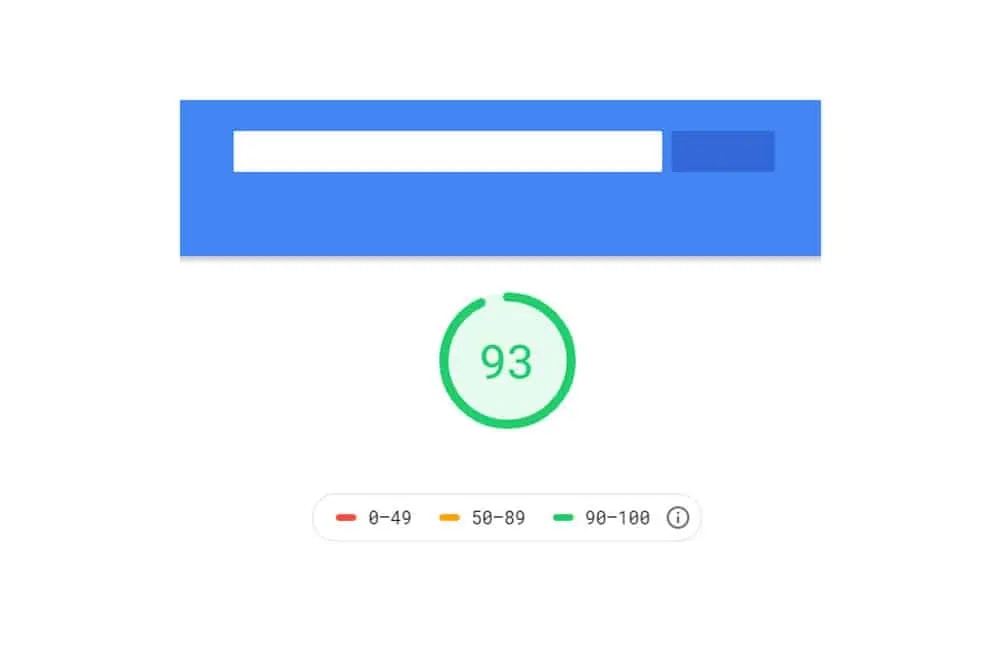 Mobile Pagespeed Score of 80+ in Google Tools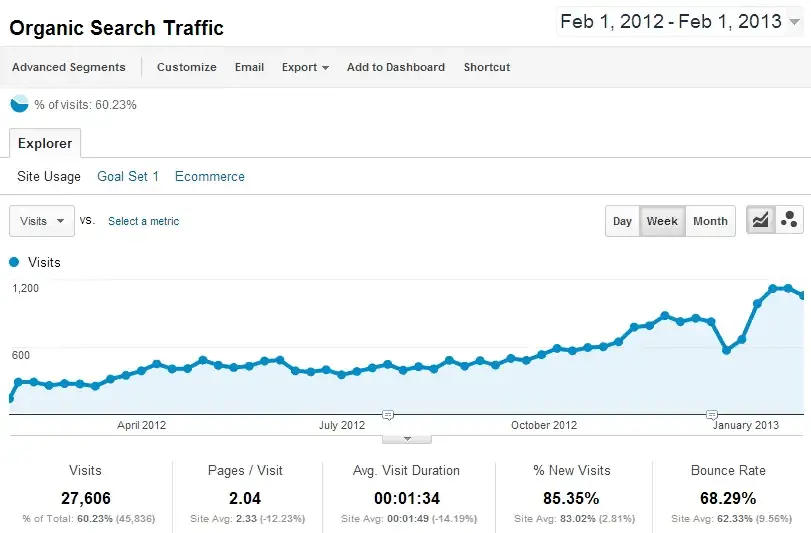 OPtimize Website Speed For SEO Automatically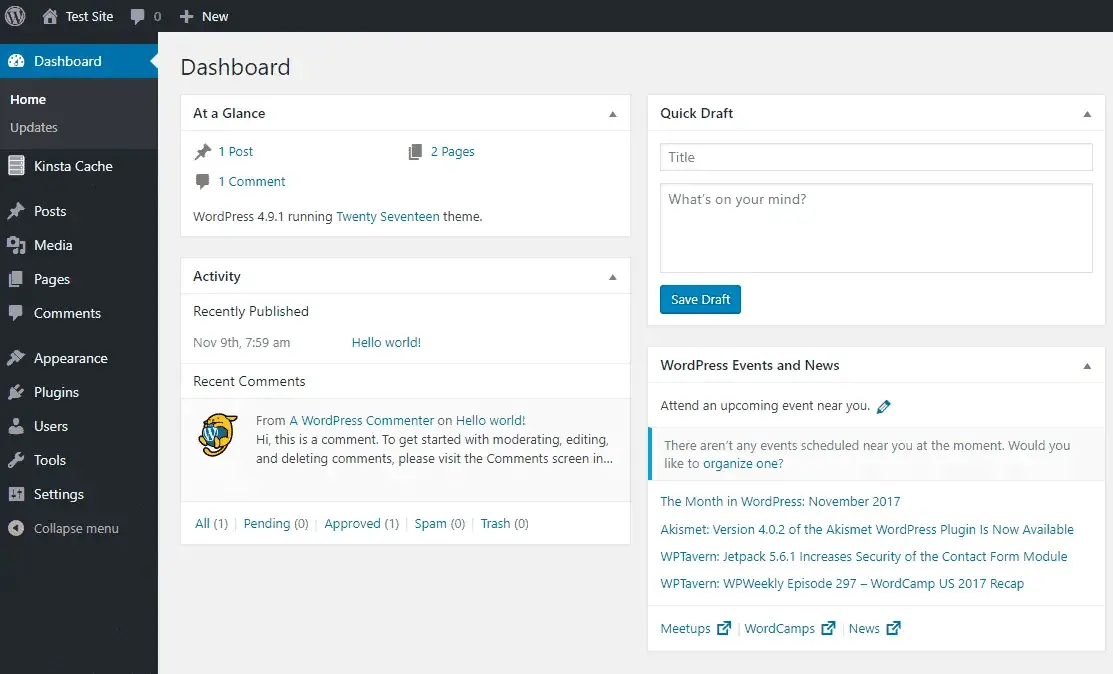 works with every CMS (WordPress, Joomla, ETC.)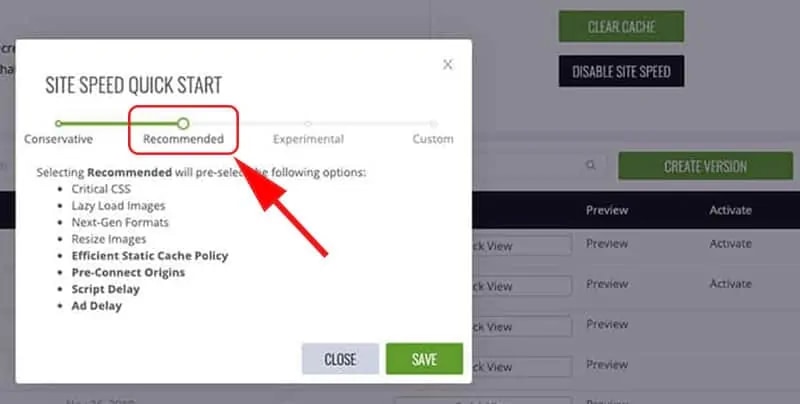 No coding, no guessing. An Easy-To-Use Interface
Ezoic's site speed accelerator
Ezoic's Speed Suite is available outside of all other platform features. It automatically implements best practices to improve PageSpeed Insights with the click of a button. Improvements will be seen immediately and they'll only get better. Choose from preset choices or select custom features and rules. Learn more.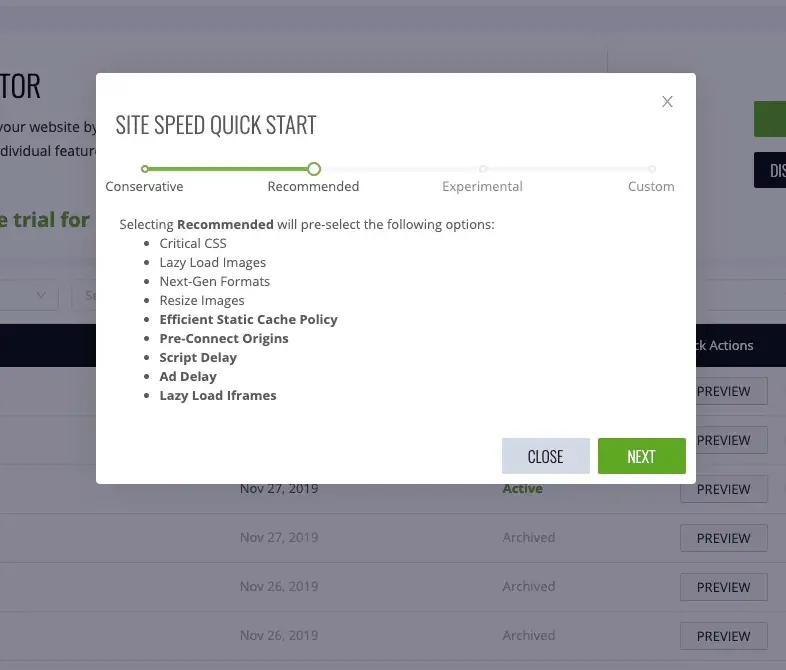 Take Action On Web Speed Insights
Using Ezoic's Site Speed Accelerator does not change the way a site looks or works, but it dramatically improves PageSpeed Insight scores. If after 7 days a site's Google PageSpeed Insights or Lighthouse speed score is below "80", it is completely free.
TRY IT FREE. NO CREDIT CARD NEEDED.
We're confident that Site Speed Accelerator's impact will speak for itself—that's why we're giving everyone a free trial. Once you create an account with Ezoic, all you have to do is turn on the application and let Ezoic do what it does best. 
Within 5 minutes, you can integrate your site and begin setting up the Site Speed Accelerator on your website. Finally, you can check off site speed from your list of challenges.