Améliorez l'expérience utilisateur et augmentez les revenus de votre site Web
Every Website Visitor Is Different
Website visitors all prefer different experiences when browsing the web. Different ad placements, layouts, and content can have major impacts on user experience metrics and website revenue. The problem is that the effects of these changes vary from visitor to visitor.

Publishers and website owners are typically stuck with delivering every visitor the same experience. Data tells us that this is affecting UX metrics and ad earnings in a negative way.

Ezoic gives publishers the ability to learn from every session and automatically match the optimal combination of all these factors to each website visitor.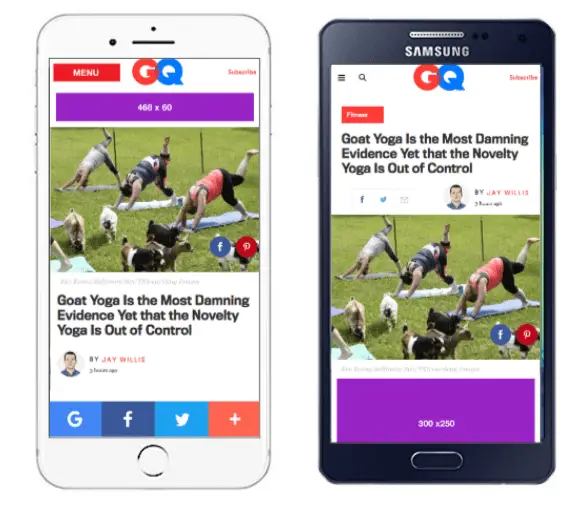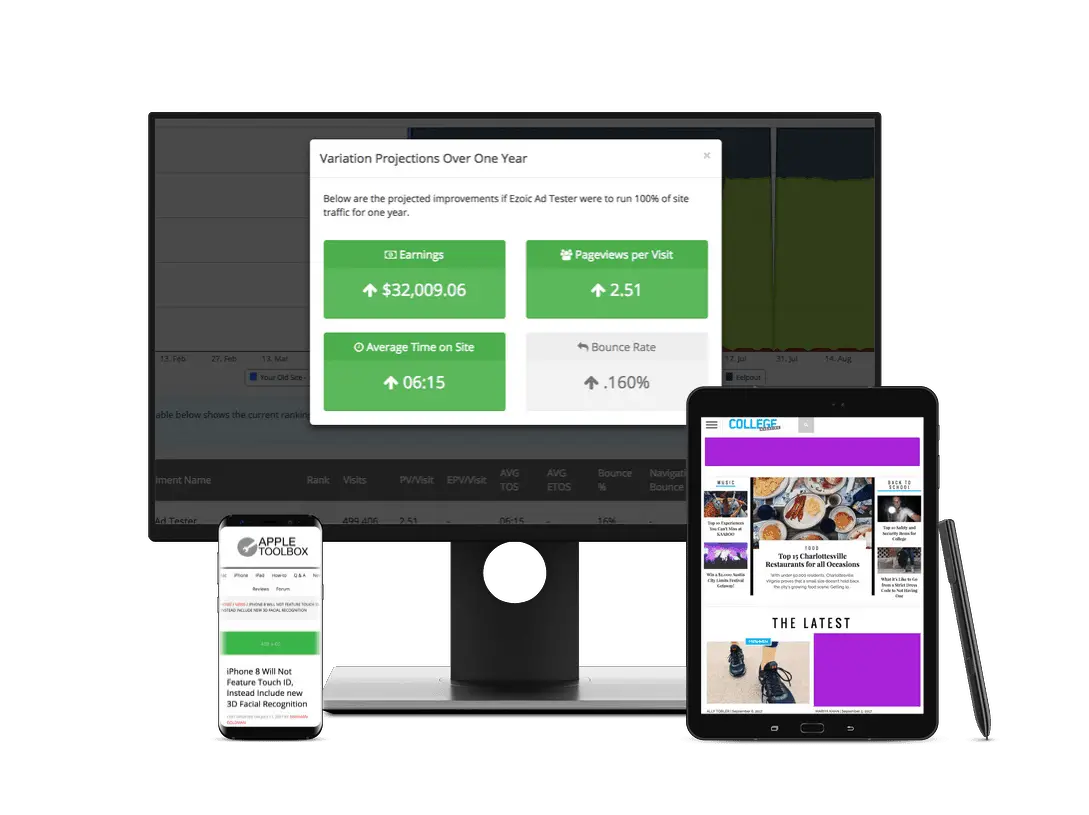 A Platform For Publishers
Ezoic allows website owners, brands, publishers, and bloggers to automatically test different ad placements, layouts, and content on different visitors to learn more about how these things are affecting website revenue and key user experience metrics (like bounce rate, session duration, and pageviews per visit).
The Ezoic platform uses machine learning to determine what kinds of experiences different kinds of visitors prefer and then leverages this data to extend user sessions.
This method of improving each session increases ad revenue and core UX metrics at the same time.
Signing up to use Ezoic is simple and accelerated integration ensures that all websites can use Ezoic.
Starting With 
Ad Tester
®
Most Ezoic users start out using Ad Tester. Ad Tester is an application available on the Ezoic platform that lets publishers test thousands of potential ad locations at once.
Ezoic learns which ad combinations improve UX metrics and increases website revenue, then customizes every session to balance UX and revenue for every visitor.
Publishers can use all of their existing ad partners (AdSense, etc.), leverage the thousands of partners already inside Ezoic, or a combination of both.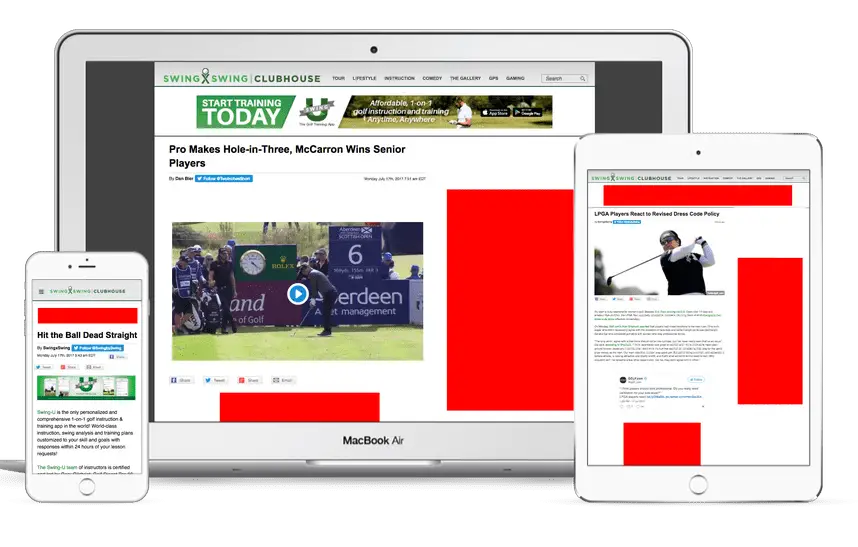 Try Ezoic On Your Site Today
Deep Content Engagement Insights
Learn how visitor engagement is impacting revenue. Dig deep into what is influencing website engagement. Find out how word count, article length, scroll percentage, traffic sources, and other factors are ACTUALLY influencing ad revenue and SEO.
Gain deep insights into things like page speed. Find your slowest pages and see if they are actually causing a negative impact on traffic, SEO, or revenue.
See how your visitors behave. Get granular details on visitor behavior by page, landing page, traffic source, and more. Find the best combinations of recommended pages, social shares, page links, and much more.
Understand which types of visitors and forms of engagement are contributing most to the bottom line. Dive deep into their impact on total website revenue, organic search traffic, and visitor behavior.
Improve UX & Revenue
Ad Tester® and Layout Tester®  are proven to increase pageviews per visit, session duration, and reduce bounce rate by customizing user sessions based on billions of rows of data.
This typically leads to revenue improvements above 50%. However, Ezoic allows publishers to compare apples-to-apples by splitting traffic between Ezoic and the  original website configuration

The Ezoic platform is easy to set up, simple to use, and works with any CMS, host, etc.

Supported By Science
Authentically extending user sessions has a direct correlation with higher session earnings, and increasing engaged pageviews per visit can have an exponential impact of digital revenue.
Impacting user experience is one of the most significant factors in a publisher's ability to generate website revenue, organic traffic, and more…
Ezoic publishers typically see linear improvements across all core user experience metrics after joining the platform. What's more, website owners often see SEO improvements due to these changes as well.
You can view one of our most recent case studies further highlighting this well-known science below.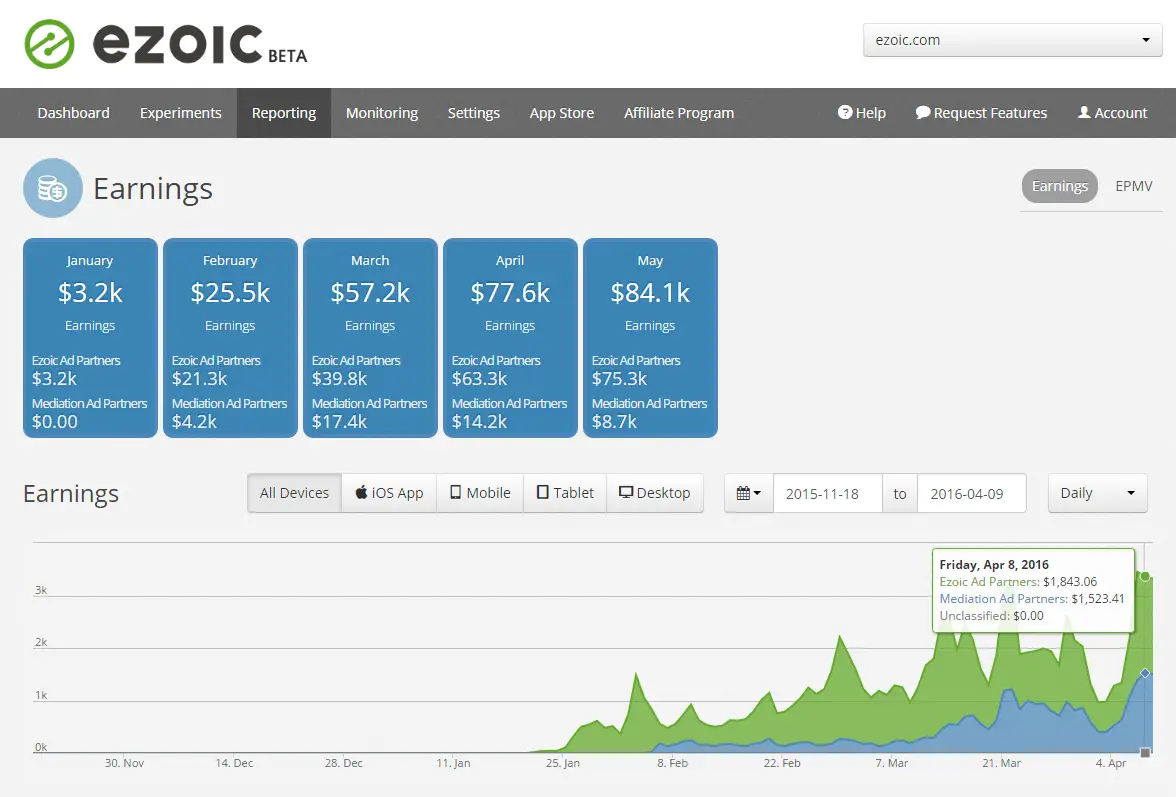 More Tools For Publishers
Ezoic includes dozens of helpful applications for publishers. This includes features like Ad Mediation.
Mediation allows website owners to connect all existing ad partners and have them compete on an even playing field inside Ezoic. When they compete, publishers win.
See how mediation is performing in the context of overall website revenue and more.
Layout Tester®
Layout Tester works like Ad Tester except it tests dozens of potential layouts. Ezoic learns which layouts and ad positions have the strongest effect on ad revenue and user experience.
Ezoic will help publishers automatically customize every session to match visitor preferences. This improves user experience and website revenue at the exact same time.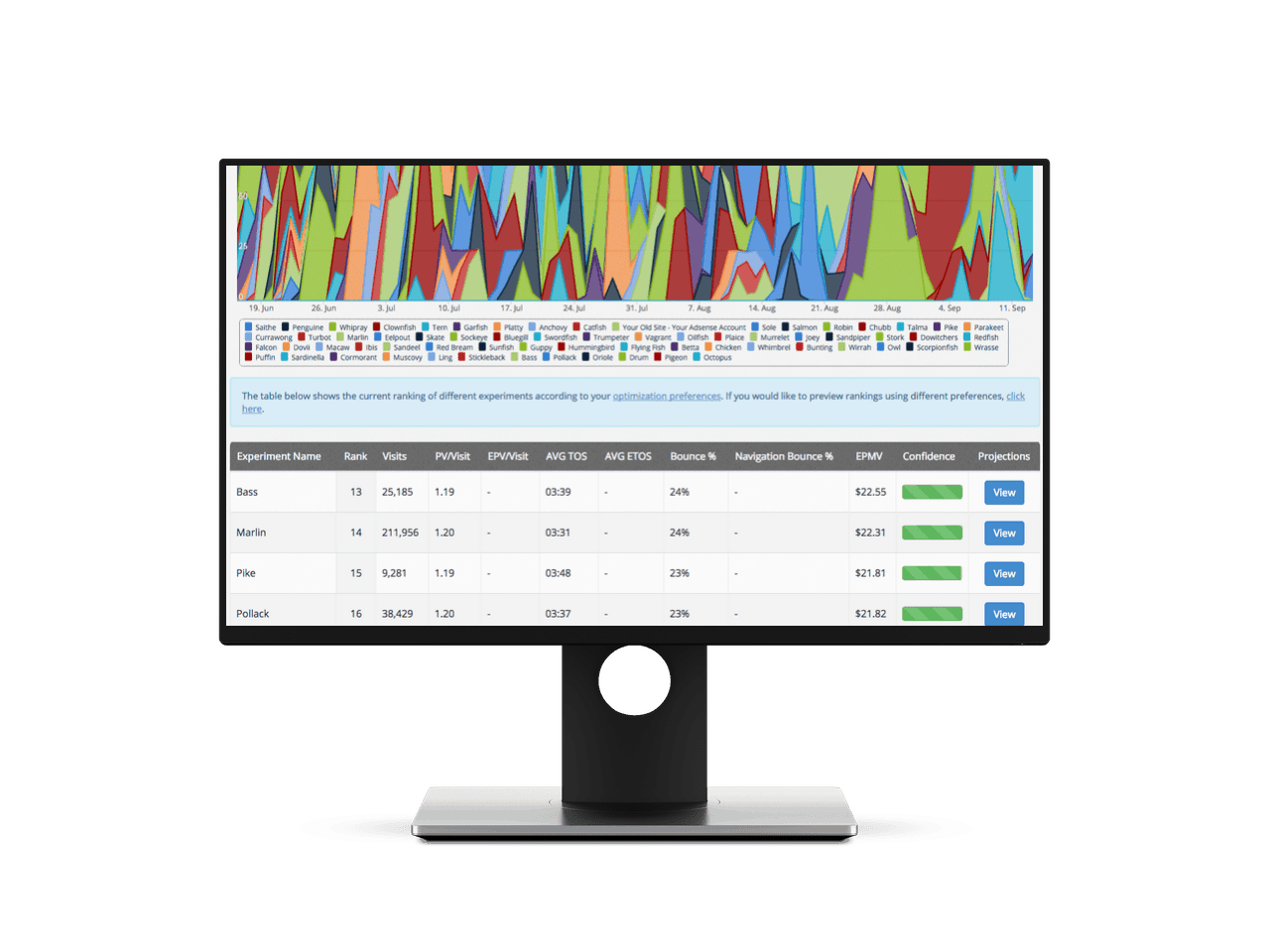 AMP Conversion & Testing
Automatically make pages mobile-friendly or convert them to AMP. Bring the power of Ezoic testing into AMP pages and deliver your visitors an exceptional mobile experience.
Don't let your AMP project be a waste of time and efforts. Many AMP conversion projects include plugins that degrade the overall performance of mobile sites. Ezoic allows publishers to bring over their existing mobile experience to AMP; while also introducing Ezoic testing into the environment.
Publishers Love Ezoic
Tens of thousands of publishers have leveraged Ezoic to help them manage and improve the way they monetize their websites.
Ezoic is an easy-to-use, interactive platform that gives everyone the ability to make sophisticated adjustments to their websites automatically. Ezoic puts the power of better data and app-based site optimization in the hands of everyone.
It is free to start using and doesn't ever require a credit card on file.
You're In Control, Ezoic Does The Work
Once integrated, publishers have complete control over testing and experiments. Users can split test by device and control the percentage of traffic they deliver to Ezoic.
Website owners can monitor improvements over time in the dashboard and access advanced reporting to review unprecedented data about their websites.
Ezoic is built to help all digital property owners, managers, and stakeholders scale smarter decision-making.
Commencez tout de suite à utiliser Ezoic
S'inscrire sur la plateforme Ezoic est simple. L'intégration accélérée d'Ezoic garantit à tous les sites Web de profiter pleinement des capacités Ezoic. Installer Ezoic prend très peu de temps et ne requiert aucune connaissance technique particulière.