Ezoic Access Now
Self-Serve Onboarding
Join Ezoic without pageview limitations*.  Built to empower with education, this program with requires publishers to complete a curriculum and earn certification. Publishers have unlimited attempts to earn their certification (75% or higher). Once certified, sites have everything they need to get started with Ezoic on their own—no waiting.
*Basic ad policy guidelines must be met. To help prevent thin content violations and extended compliance reviews, Ezoic strongly recommends having 1,000 visits per month.
Access to the same resources that major brand publishers use without relying on 3rd parties to succeed in digital publishing.
This program is for you if…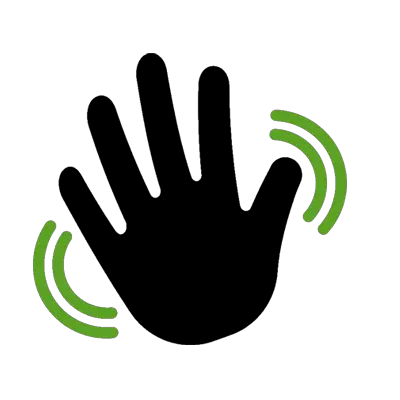 You are brand new to Ezoic
Proper Sign-up: Indicate that you have never applied to Ezoic before.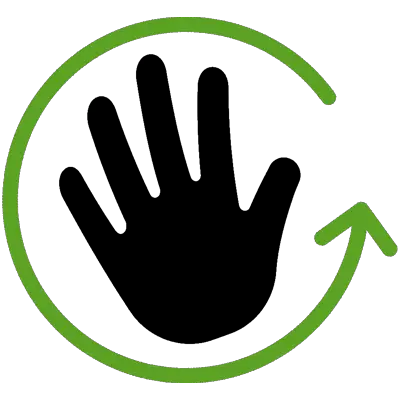 You were previously not accepted by Ezoic
Proper Sign-up: Indicate that you have applied to Ezoic before and that you currently do not earn money with Ezoic.
This program is NOT for you if…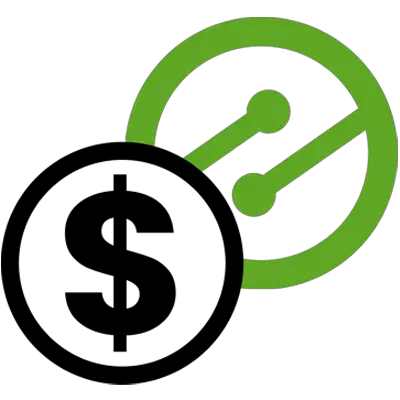 You have an account & currently earn money with Ezoic
Have a site to add? This is a simple process—log in to your Ezoic dashboard and click "+Add a site" in the upper left (review can take up to a week).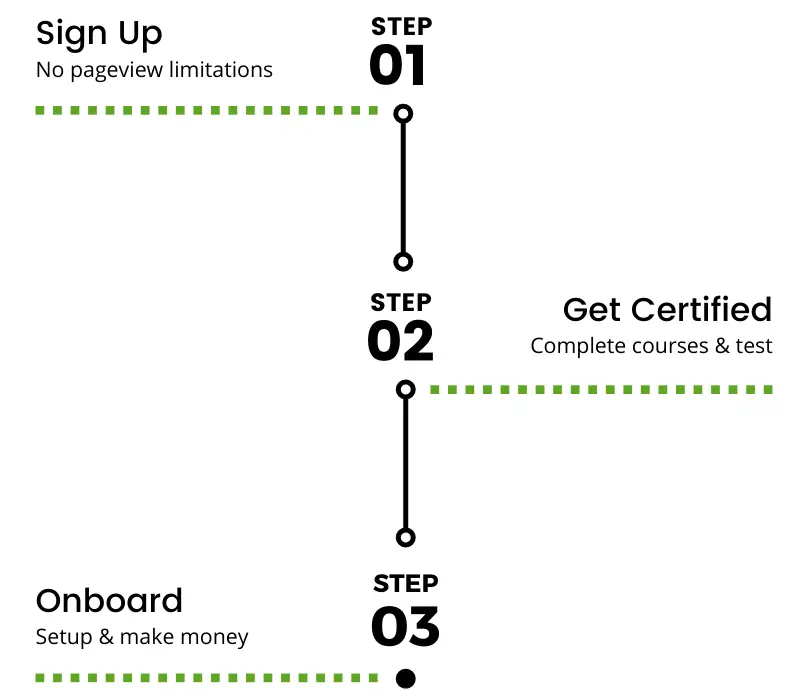 Collaborative Communities
Twist Channels for to Each Stage of Onboarding
You'll be invited to channels depending on where you're at in the onboarding process. You'll be accompanied by Ezoic team members and fellow publishers.
These communities will help foster working together to solve problems, prioritizes open communication, and gives individuals many opportunities to both learn from and teach others.

Cohort 3 will open on March 15, 2021 at 11:00am PST.
Ezoic has made the training process so clear and transparent. Please trust the process and follow it exactly. It works!
Common Questions
Asked by Ezoic's Access Now members
Is there a wait time in between test attempts?
Attempts are unlimited.
However, if you do not pass the certification test:
If your score was above 70% but less than passing (75%), you will have to wait 24 hours in between attempts.
If your score was 70% or less, you will have to wait 10 days in between attempts.
How do I get started monetizing with Ezoic?
We've tried to make it as easy as possible to begin monetizing your site with the most sophisticated ad operations, premium ad networks, and modern testing platform available. Sites must comply with basic policy guidelines and be certified to access Ezoic's monetization features.
The application form on this page is the only way to begin using Ezoic with no pageview limitations.
Sites will need to complete these steps to access Ezoic Monetization features…
Learn about and complete integration with Ezoic
Begin the certification courses
Pass the certification test (75% or higher)
Complete setup steps from Ezoic's course
Turn on Ezoic and begin monetization 
Will my site need to be "approved" or reviewed?
All sites must meet ad policy guidelines.
Once you integrate with Ezoic, our quality team will ensure your site meets these guidelines (which can take up to 7 days*) as you complete the Ezoic courses and certification process. After this is completed, your site should be ready to begin using Ezoic Monetization.
As a part of the setup process, sites will have a short period of time they will have to wait for integration (less than 24 hrs for name servers to propagate) and Google Ad Exchange to add their site to Ezoic (within 48 hrs typically).
*Sites with less than 1,000 visits per month may require extended review
After setting up my site, where should I go with questions?
Our team encourages you to primarily use the collaborative learning communities—Twist channels—to ask questions! This is the fastest way to get answers.
 However, Ezoic's Knowledge Base has an abundance of articles that have been proven to answer most questions instantly.
Do I need an AdSense account to use Ezoic?
No.
Ezoic does not require that sites have an AdSense account to use Ezoic. If you have an existing AdSense account, you can link it to Ezoic to ensure the best results. You can even split-test Ezoic and AdSense once it is linked to Ezoic.
Can I improve my site's speed with Ezoic?
Yes.
While Ezoic's SiteSpeed+ features are paid, the Site Speed Accelerator has speed features that are free for all sites.
You'll learn how to activate site speed tools during the certification courses.
What if I don't want ads in certain locations on my site?
That's what makes Ezoic perfect for all sites, you have total control over ad locations and Ezoic will even test and improve ad density and location on a per visitor basis to ensure UX isn't disrupted while still maximizing revenue.
In the Ezoic certification course, you'll learn how to easily drag and drop ad placeholders in different page locations to customize how you'd like to optimize your site.
It's important to remember that a placeholder is a potential ad location, and ads won't always appear in that place. Ezoic was built so that all sites could simultaneously test and optimize ads on their site for each visitor. Generally, this means trying not to artificially limit ad locations based on personal preference, but Ezoic makes it easy to choose what works for your site.
Will I get a special "rep" or Ezoic team member to help me?
Sites should be cautious about reliance on 3rd parties for help with ad monetization. This is why Ezoic designed this program so that sites could become Certified Ezoic users and setup sites themselves.
Support and assistance can be accessed in the Twist Channels or by creating tickets at support.ezoic.com.