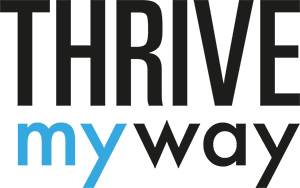 Thrive My Way Starts Using Ezoic – Increases Revenue 329%
May 2022
Background
Thrivemyway.com is a website dedicated to assisting online entrepreneurs, bloggers, SEO specialists, and freelancers on their journey to find success. Owned and operated by Georgi Todorov, the site also has a complete guide on how to start a blog.
The website was born out of something most would see as a bad situation: in June 2021, Georgi was let go from his job. However, he used the circumstance as the push he needed to do what he really wanted to do—start a website.
With eight years of SEO freelance experience under his belt and time spent as an SEO manager for a big software company, Georgi was already somewhat prepared to start a website; he had seen how clients and big agencies managed their processes and scale and knew he could apply this to a content site.
To begin, Georgi worked on a strategy and targeting topic keywords he wanted to rank for. Additionally, he created briefs for each article and then hired writers from UpWork and a designer to help with the site.

On August 16, 2021, Georgi launched thrivemyway.com with only 10 articles.
Challenges
Georgi says the biggest challenge of operating the website is producing enough content while keeping the content quality. He still has SEO clients he works with to finance his blog, so to ensure nothing falls through the cracks, Georgi has hired out various aspects of operating his website and creating content. He currently has 10 writers that he has acquired through ProBlogger marketplace and LinkedIn.
Thrivemyway.com was growing quickly. "I think people come to my website to dream and to escape the world where we trade time for money," said Georgi. 
When Georgi initially launched his site he was getting around 500 visitors a day in the first six months but wasn't monetizing his content. He knew that in order to really benefit from operating a website, he needed to add advertisements to his site.
Solution and Results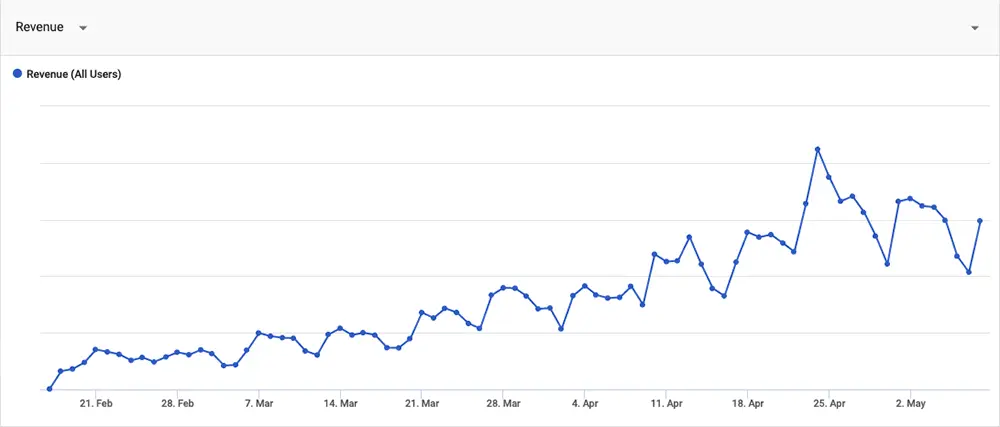 In his quest for a monetization partner, Georgi found Ezoic through Spencer Hawes's Niche Pursuits Facebook group. Spencer posted about Ezoic's services and Georgi became interested in showing display ads.

Georgi added thrivemyway.com to Ezoic in February 2022. Since joining Ezoic, traffic and revenue have consistently grown. Monthly visits have increased by 220%, EPMV has increased by 34%, and revenue has increased by 329%.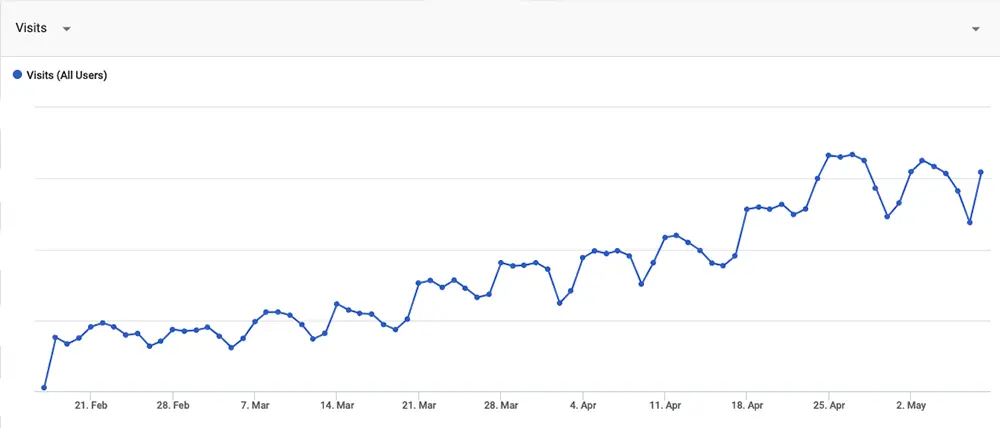 "I like that I can log in [to Ezoic] every day and see how much money I made yesterday. That's really motivating for me," said Georgi.

Since joining Ezoic, Georgi has been able to invest more time in keyword research to find unpopular keywords to target and get traffic. Additionally, Georgi uses the money he earns from Ezoic to pay someone to work on his website full time.

In the future, Georgi hopes to get into affiliate marketing and plans to start a podcast and YouTube channel soon.

When asked what has made him a successful digital publisher, Georgi said, "My mindset. I knew I had to invest money, time, and energy to succeed in this. I didn't just try to see what would happen; I knew that I should be all-in in order to achieve something."